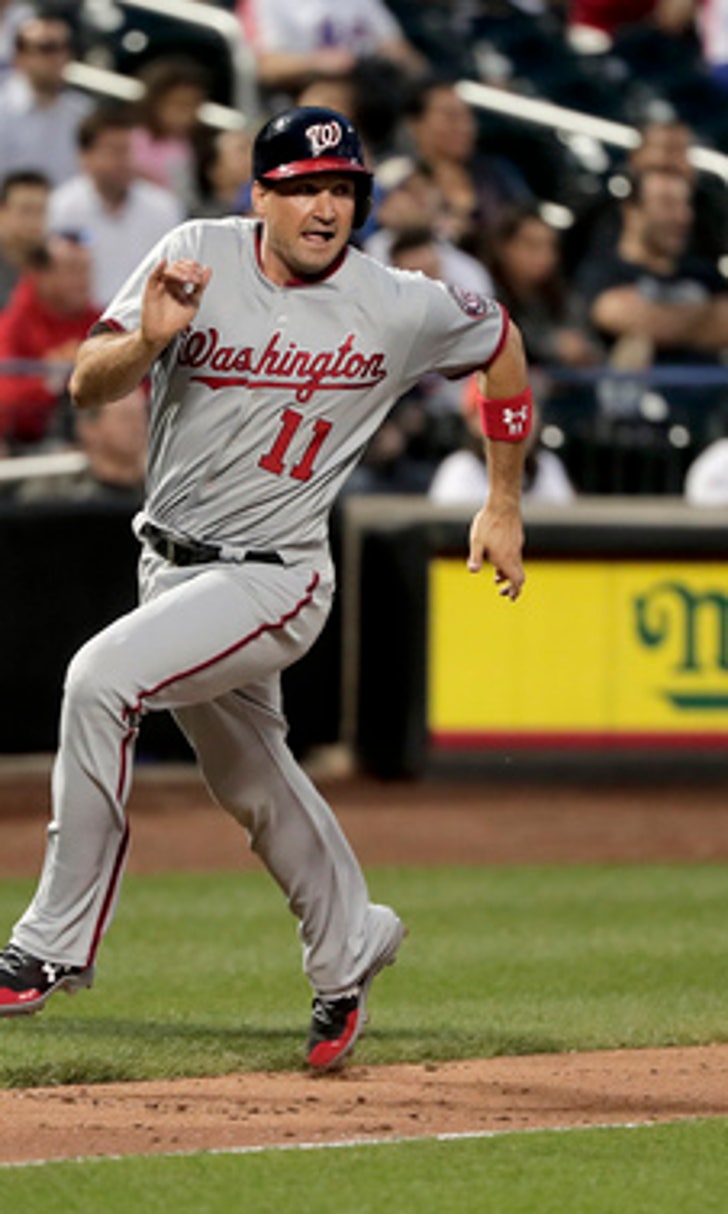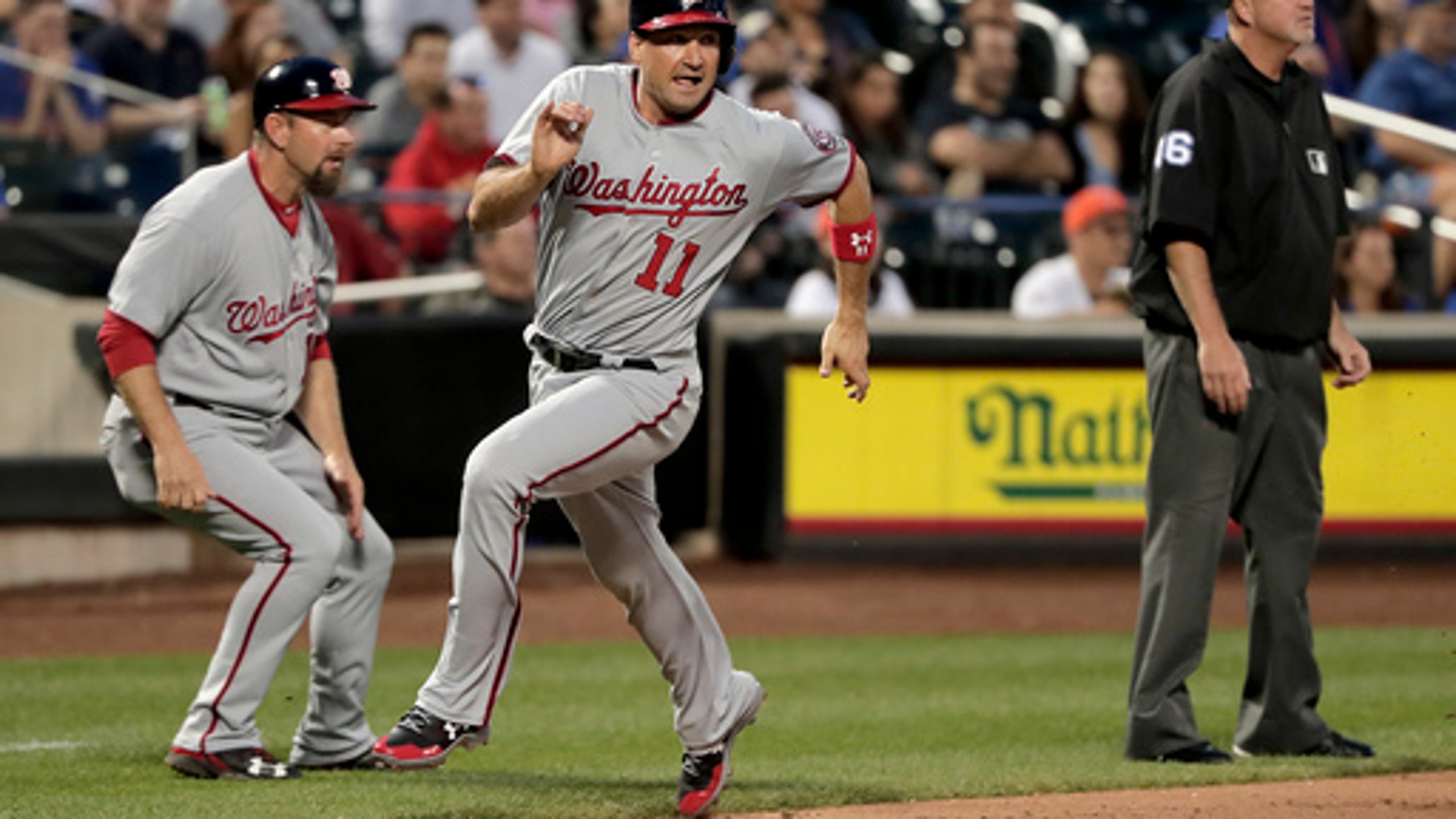 Harper hits hard home run, propels Nationals over Mets 8-3 (Jun 15, 2017)
BY AP • June 16, 2017
NEW YORK (AP) Bryce Harper hammered this home run so sweetly, it sailed over the head of Mets right fielder Jay Bruce - twice, it really did.
''I think that's the hardest ball I've ever hit in my life,'' Harper said.
Harper and the Washington Nationals battered New York from the start, romping 8-3 and reversing a recent slide by the NL East leaders.
Harper lined a solo drive in the first inning that flew about a dozen rows deep into the seats. The ball ricocheted out of the stands in a hurry and Bruce tried but couldn't catch the rebound, the carom carrying far onto the grass.
''It wasn't a moonshot. That was like a Hank Aaron shot,'' marveled manager Dusty Baker, who played with the one-time home run king.
Harper's 17th home run left the bat at 116.3 mph, his hardest-hit ball since Statcast began tracking in 2015.
''That was a different sound,'' winning pitcher Gio Gonzalez praised. ''When you hear a loud sound like that, you know it's going far.''
Daniel Murphy added three more hits against his former team and Michael A. Taylor hit the Nationals' league-leading 100th home run to cap a five-run fifth.
Baker won on his 68th birthday. Also celebrating birthdays - Harper's dad and Gonzalez's mom.
''First off, happy birthday to Dusty. Have to do your best not to lose on his day,'' Gonzalez said.
Washington had lost five of six going into this four-game series while the sub-.500 Mets had won five of six.
The banged-up Mets lost more than a game.
A day after pitcher Matt Harvey and second baseman Neil Walker left with injuries that will put both of them on the disabled list, center fielder Juan Lagares broke his left thumb trying to make a diving catch. Earlier in the game, the former Gold Glover threw out Harper at the plate.
The Mets have gotten hurt a lot this season, enough that manager Terry Collins said he wasn't surprised when a trainer told him Lagares had snapped the thumb on his glove hand.
''That's kind of my thought. How many can we possibly continue to have to play through?'' he said. ''But you know what the answer is? As many as pop up. That's how many you've got to play through.''
Gonzalez (6-1) gave up two hits and five hits in seven innings, and improved to 10-1 at Citi Field. A career .102 hitter coming in, he helped himself with an RBI single.
Robert Gsellman (5-4) was tagged for seven runs and 11 hits in five innings. He had won three straight starts, but fell behind when Harper homered.
Wilmer Flores and Rene Rivera homered for the Mets.
DANIEL DOES IT AGAIN
Murphy tripled, singled twice and drove in two runs. He hit safely in all 19 games vs. the Mets last year after they let him go the previous winter, and is now 41-104 (.394) with seven doubles, a triple, eight home runs and 28 RBIs in 26 career games against his former team.
Murphy, a postseason star in the Mets' run into the 2015 World Series, typically plays down the revenge angle, basically saying it's always good to beat a division rival. If there is any motivation, Baker doesn't mind.
''I hope he's fueled the rest of his career,'' Baker said.
SKIPPER STUFF
Collins is the oldest manager in the majors, but not by much - he was born less than three weeks before Baker. ... The win made Baker 8-12 on his birthday as a manager.
PITCH `N CATCH
New York Giants tight end Evan Engram, the team's first-round draft pick, threw out the ceremonial first pitch. The former Mississippi star exchanged a quick hug with Gsellman and made a solid toss from the down slope of the mound.
COLLEGE BOUND
Baker said son Darren was still headed to play at the University of California, a day after the 18-year-old shortstop was drafted in the 27th round by the Nationals. ''It's all good,'' dad said, ''but he's going to school.''
TRAINER'S ROOM
Nationals: LHP Matt Grace was recalled from Triple-A Syracuse for his fifth stint this season with Washington. RHP Trevor Gott was sent down, a day after he was hit hard while throwing 52 pitches vs. Atlanta.
Mets: Walker (hamstring) was put on the 10-day disabled list and Harvey (stress injury to shoulder) was set to go on the DL on Friday. ... OF Michael Conforto missed his fourth straight start with a stiff back, but came in after Lagares was hurt.
UP NEXT
Nationals: RHP Max Scherzer (7-4, 2.36 ERA) leads the NL with 124 strikeouts. He pitched the second of two no-hitters in 2015 at Citi Field, fanning 17 Mets.
Mets: LHP Steven Matz (1-0, 1.29) pitched seven strong innings last weekend at Atlanta to win his season debut after a bout with elbow inflammation.
---
More AP baseball coverage: https://apnews.com/tag/MLBbaseball
---
---