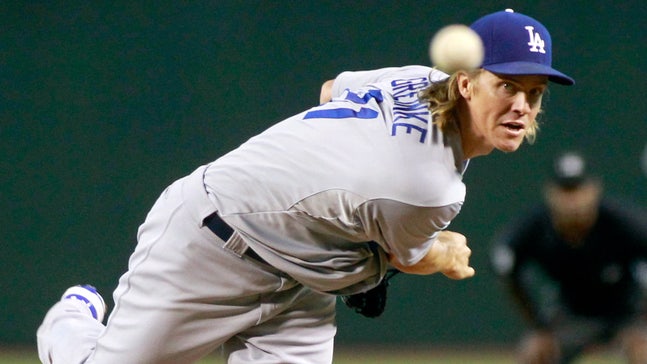 Dodgers ace Greinke opts out of contract, becomes free agent
Published
Nov. 4, 2015 9:49 a.m. ET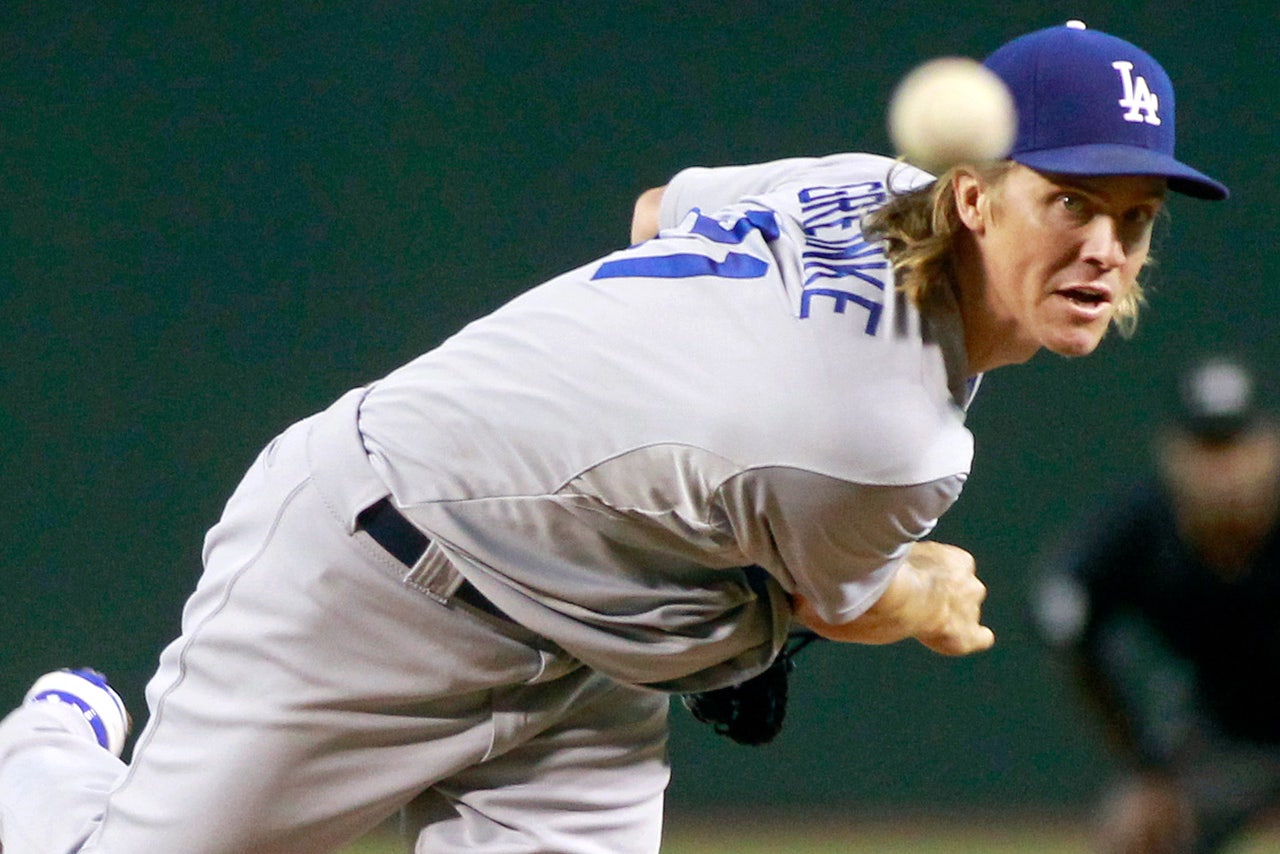 NEW YORK -- Pitcher Zack Greinke opted out of the final three years of his contract with the Los Angeles Dodgers on Wednesday, giving up a guaranteed $71 million to become a free agent again.
The Dodgers are expected to make a $15.8 million qualifying offer Friday, which he will certainly reject. Los Angeles then would be eligible to receive an extra draft pick after the first round next year if Greinke signs with another team.
The Dodgers' had baseball's highest payroll at the end of the regular season, a record $289 million. By opting out, Greinke is forcing the front office to decide whether it wants to commit even more money with a new deal that would take him into his late 30s.
The 32-year-old right-hander was 19-3 with a major league-best 1.66 ERA this season, when he struck out 200 in 222 2/3 innings.
A three-time All-Star, Greinke left the Los Angeles Angels at the end of the 2012 season and signed a six-year, $147 million contract with the Dodgers, where he joined with Clayton Kershaw to form one of the top rotations in baseball. This season, Greinke was the first Dodgers pitcher to start an All-Star Game since Brad Penny in 2006. While Los Angeles has won three straight NL West titles, it has not reached the World Series since winning the 1988 championship.
Greinke had the right to terminate the contract within three days of the end of the 2015 World Series. The deal with Los Angeles called for him to earn $24 million next year, $23 million in 2017 and $24 million in 2018.
Greinke was among 12 additional players who became free agents, the Major League Baseball Players Association said Wednesday, raising the total to 151. 
---
---