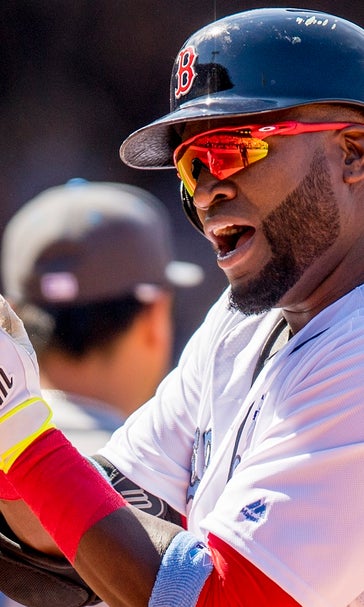 David Ortiz steals second without a throw and gets a standing ovation
June 19, 2016

David Ortiz is never going to be confused with a skilled base-stealer. The 40-year-old Red Sox icon came into Sunday's game against the Mariners with 16 career stolen bases.
But Big Papi got the Boston crowd on its feet with his baserunning Sunday, catching righty Edwin Diaz napping to swipe second base without a throw.
Look at the jump Ortiz gets.
The Fenway faithful gave Ortiz, who has said he's going to retire after this season, a standing ovation for his heads-up play during Boston's 2-1 win. Ortiz has been on fire at the plate this season, hitting .342 with 18 homers and 59 RBI through Sunday. Now, pitchers have to keep an eye on Big Papi when he's on base, too.
---
---