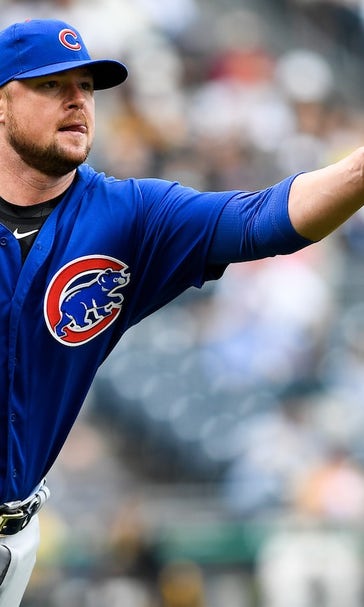 Cubs pitcher Jon Lester is still throwing his entire glove to first base
May 4, 2016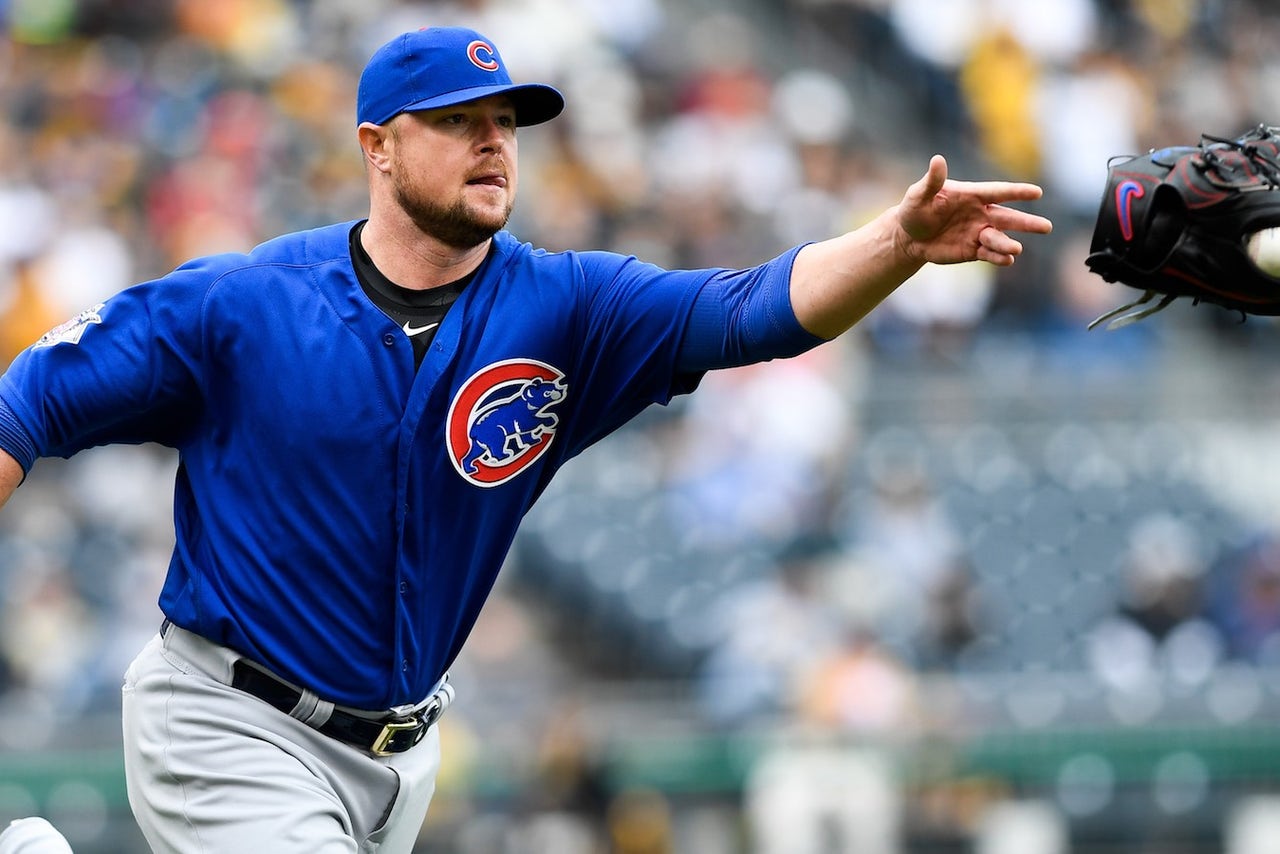 Chicago Cubs starter Jon Lester is known for his inability to throw to first. Whether it's after fielding a grounder or attempting a pickoff, Lester has never been comfortable making that short, easy throw. 
So on Tuesday, rather than just throwing the ball to first after nabbing a ground ball, he elected to heave his entire glove to Anthony Rizzo. Lester had a good reason for doing so, though, seeing as the ball was lodged in the webbing.
Fortunately, Rizzo was ready and acted quickly, throwing his glove on the ground just in the knick of time. It wasn't the most conventional 1-3 putout, but it got the job done.
Incredibly, this isn't the first time he's done this. Last season, Lester did the same exact thing against the San Diego Padres.
It works, so why should Lester stop doing it now? Just one suggestion: maybe try a new glove.
---
---