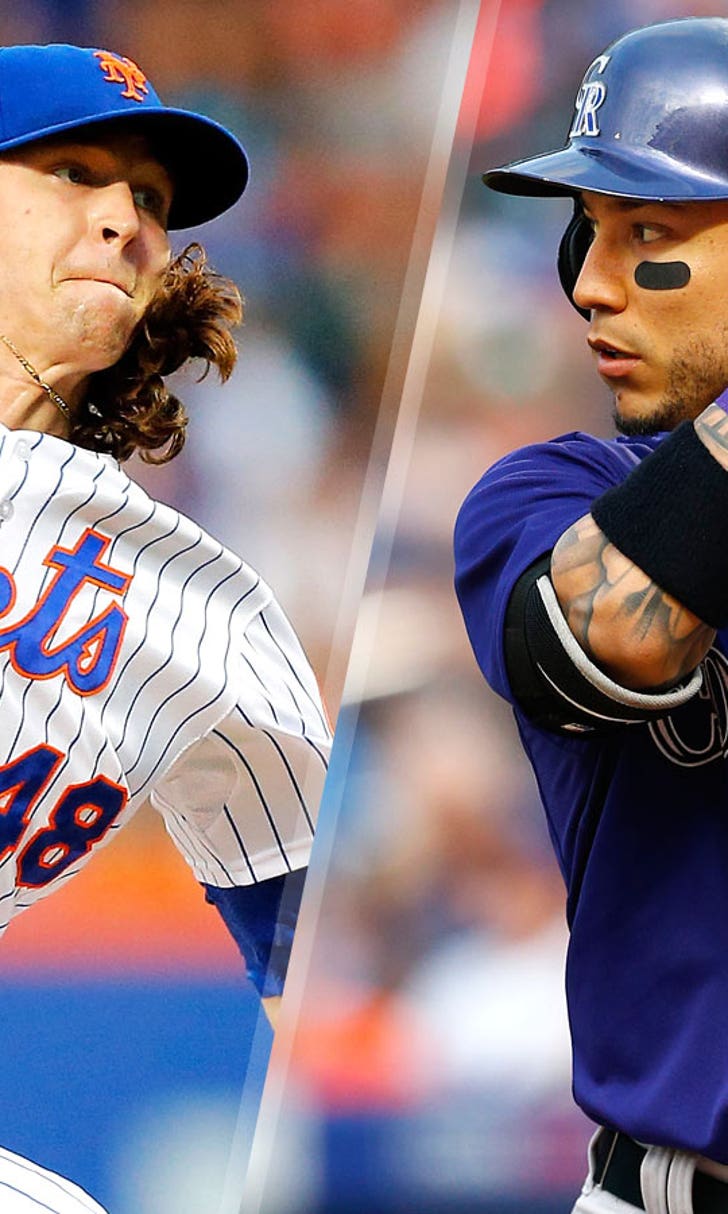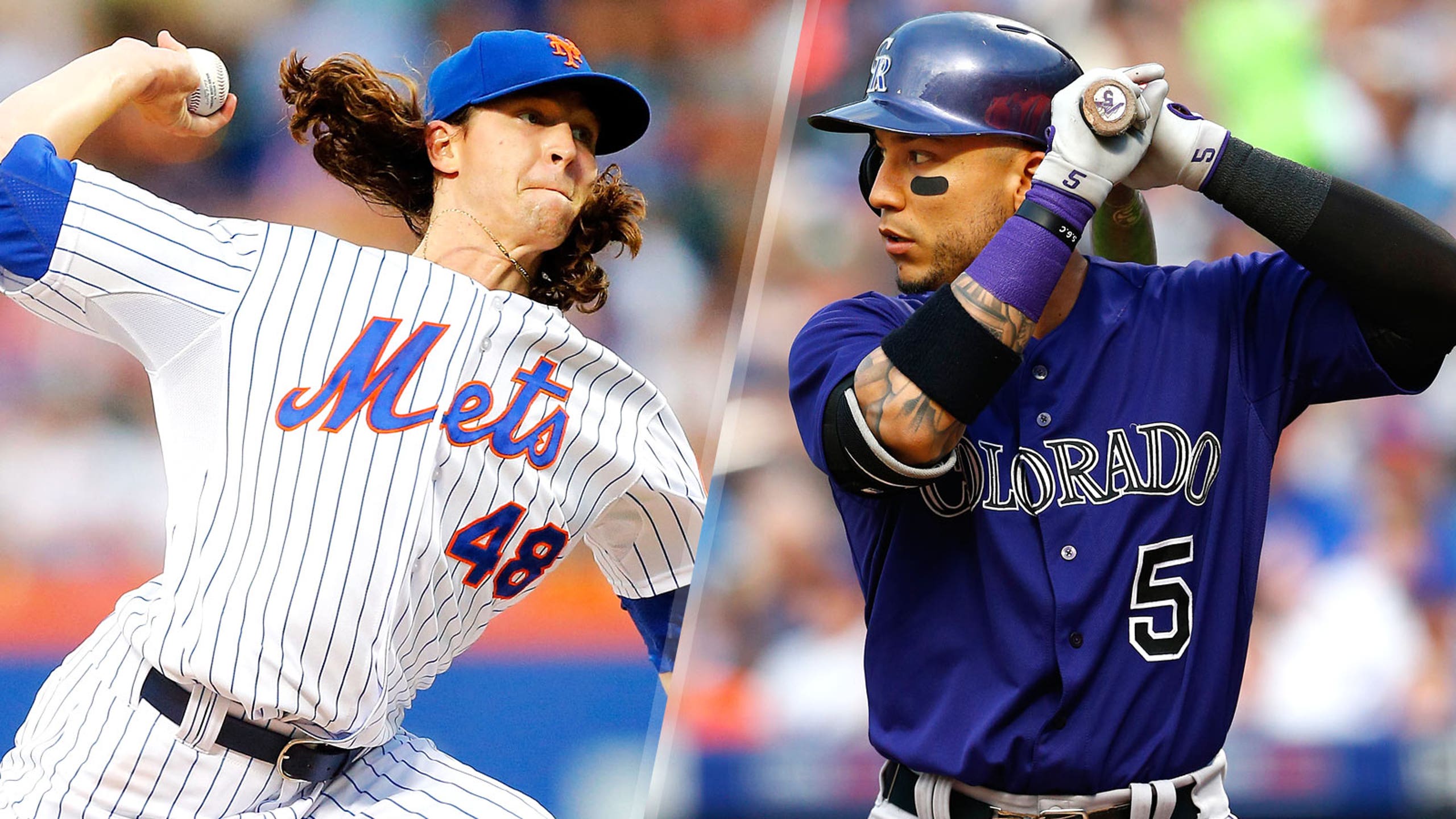 CarGo: 'deGrom is the best pitcher in the game, hands down'
BY foxsports • August 13, 2015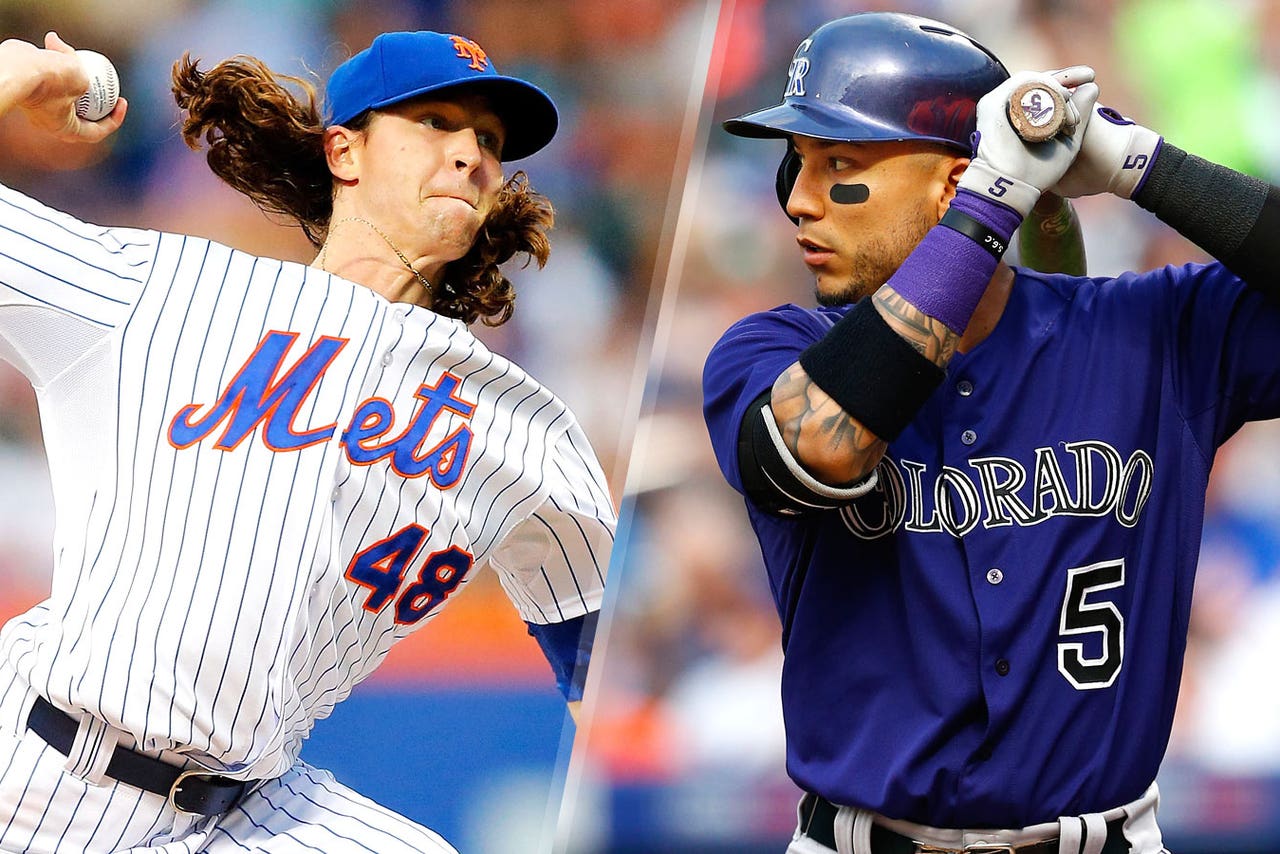 Colorado Rockies slugger Carlos Gonzalez has faced a handful of elite pitchers this season, but he thinks one pitcher is undeniably the best pitcher in all of baseball after facing him on Wednesday night.
After standing 60 feet, six inches away from reigning NL Rookie of the Year Jacob deGrom in the Rockies' 3-0 loss to the New York Mets at Citi Field on Wednesday, Gonzalez nominated deGrom as baseball's top pitcher.
"deGrom is the best pitcher in the game, hands down," Gonzalez said after going 0 for 2 with a strikeout against the 24-year-old right-hander. "I've faced a lot of good pitchers, but his stuff is the best I've seen all year."
Gonzalez's bold assertion is even bolder when considering that he plays in a division that includes Cy Young winners Clayton Kershaw and Zack Greinke, a league that includes Max Scherzer, and was in the midst of a series against a team that hosts Matt Harvey on its rotation.
He explained his nomination, and why he thinks deGrom is better than the average hurler.
"Why? Because his fastball jumps. He throws 98 [mph]," Gonzalez said of deGrom. "[Jordan] Zimmermann and [Stephen] Strasburg, those guys throw 98. But [deGrom's] changeup is also good. His cutter or slider that he throws has a lot of angle, and he had a sharp curveball, too. When you get two strikes against a guy like him, you don't even know what to look for. So, that's tough as a hitter."
(h/t MLB.com)
---
---