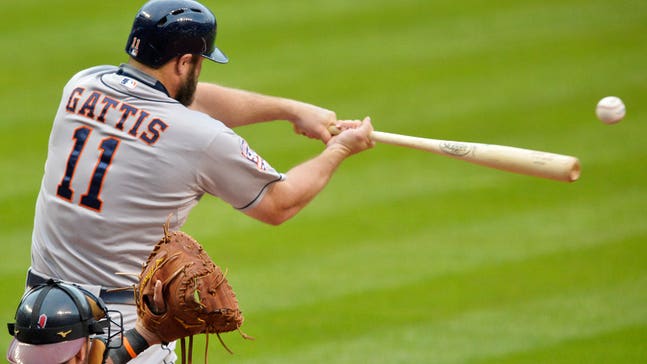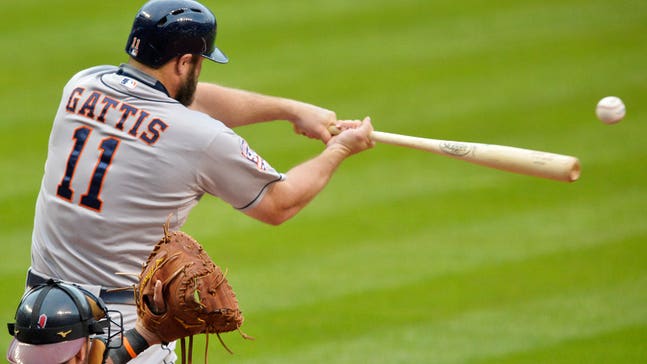 Astros' Gattis hits home run on pitch most batters probably can't foul off
Published
Jul. 9, 2015 9:31 a.m. ET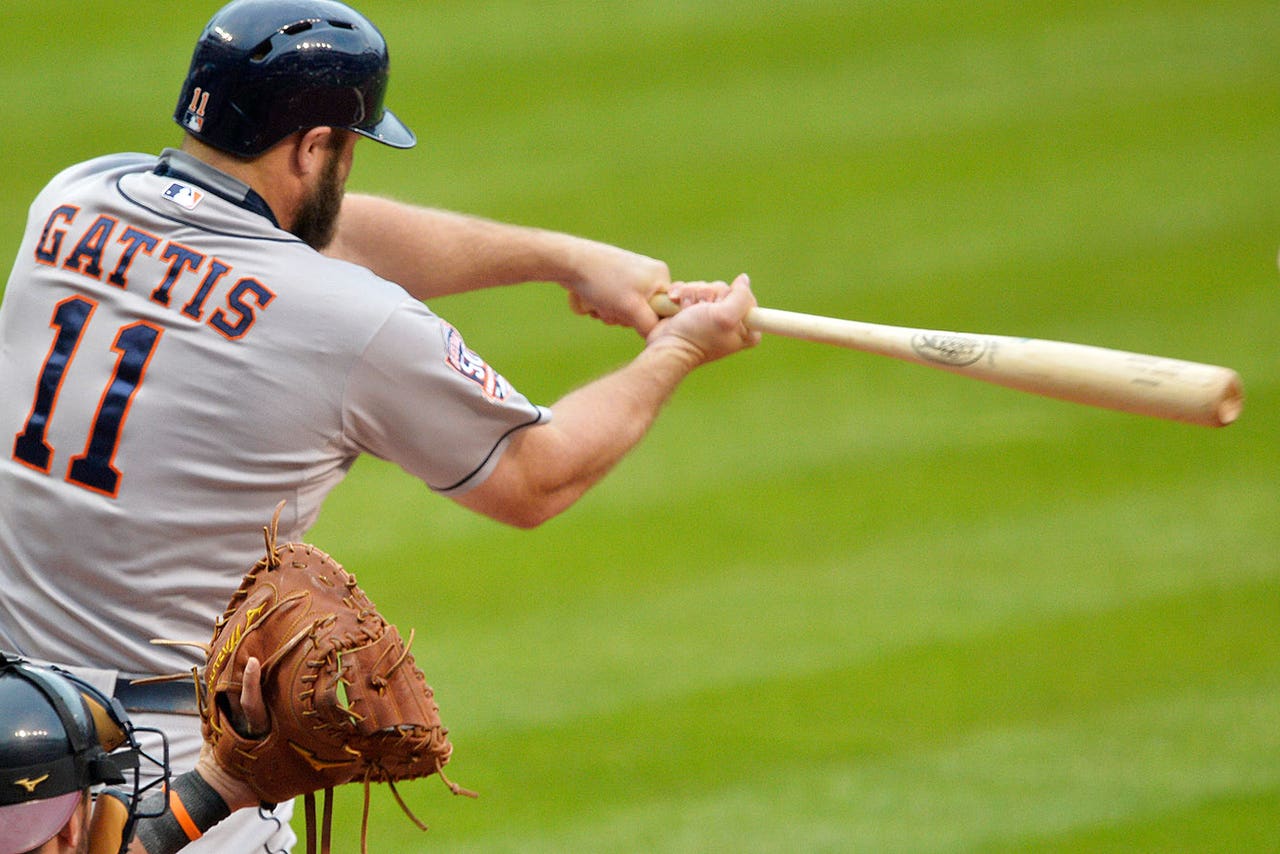 There are some pitches that batters shouldn't be able to reach. Evan Gattis isn't one of those batters.
In the first inning of the Houston Astros' game against the Cleveland Indians on Wednesday night, Indians starter Trevor Bauer attempted to throw a 94-mph fastball up and away - a 'waste pitch', or one thrown in hopes of coaxing the hitter to swing and miss at an offering he can't square up.
Gattis, though, DID square it up, hooking the pitch to left field for a majestic homer in a way only he could. Check it out:
That's some serious plate coverage. 
---
---