Anthony Rizzo can finally tell the truth about the bat that saved his postseason
BY Ken Rosenthal • November 15, 2016
CLEVELAND -- Now the truth can be told.
The Matt Szczur bat that Anthony Rizzo began using during the National League Championship Series was not the same size as Rizzo's standard model.
Both players perpetuated that myth after Rizzo switched to Szczur's bat in Game 4 of the NLCS and immediately ended his postseason slump. But the reality, Rizzo acknowledged after the Cubs won the World Series on Wednesday night, is that Szczur's bat is one inch shorter and two ounces lighter.
Rizzo said the smaller bat -- 33½ inches, 30 ounces as opposed to his usual 34½, 32 -- helped him get to fastballs he was missing. He used it through the end of the World Series, and the difference showed in his results.
After starting the postseason 2-for-29 (.069) with no extra-base hits using his usual bat, Rizzo finished 16-for-37 (.432) with three homers and five doubles after switching to Szczur's model.
"In September I was missing some pitches," Rizzo said. "I went down a full inch (with Szczur's bat). The first at-bat I hit a home run with it. I thought, 'Oh, this is great.'
"In the playoffs, I'm using my bat, and I'm just missing fastballs, and I don't understand why. My swing is good. I feel like I'm on time, but just missing. I don't know if it was the size of the bat, or maybe psychological. But the fatigue was setting in. Going down a full inch and two ounces made a huge difference.
"When I switched, it was just one of those things where I thought I could get to any pitch no matter what. I felt invincible in the box."
Rizzo said he initially did not want to reveal the difference in the two bats' dimensions, fearing it might compel opponents to pitch him away and take advantage of his diminished reach. He asked Szczur to keep his secret, and both players told reporters that their respective bats were the same size and weight, just different models.
"The question was asked a lot," Szczur said. "You guys are smart. Everyone always asks if it's a different model, a different size and weight. I didn't want to give anything away. And Rizz asked me not to."
But once the postseason was over, and Rizzo was willing to talk about using Szczur's shorter, lighter bat. He plans to return to his old model next season, when he is again fresh.
"I'll stick with the 34½," Rizzo said. "I hit a few doubles off the wall that are probably 8 to 10 rows up with another inch and a couple more ounces.
"I'll try to maintain my conditioning. But at the end of the year, you're tired, 700 at-bats in, nine months in, it's a grind."
Szczur initially said that he wanted nothing for his bat from Rizzo other than his "friendship and love." But Rizzo said he plans to return his teammate's bat, but with a few twists.
"There was one at-bat at Wrigley where I thought I broke it and I kind of panicked. But it stayed intact," Rizzo said. "He's going to get that bat. I'm going to sign it, get it authenticated and have them put, 'World Champs' on it."
Which isn't to say that Rizzo won't pick up one of Szczur's bats at some point next season.
"The guys at Marucci know the model," Rizzo said. "They actually sent me the same model with my name on it but I wouldn't use it.
Nope. It had to be Szczur's bat.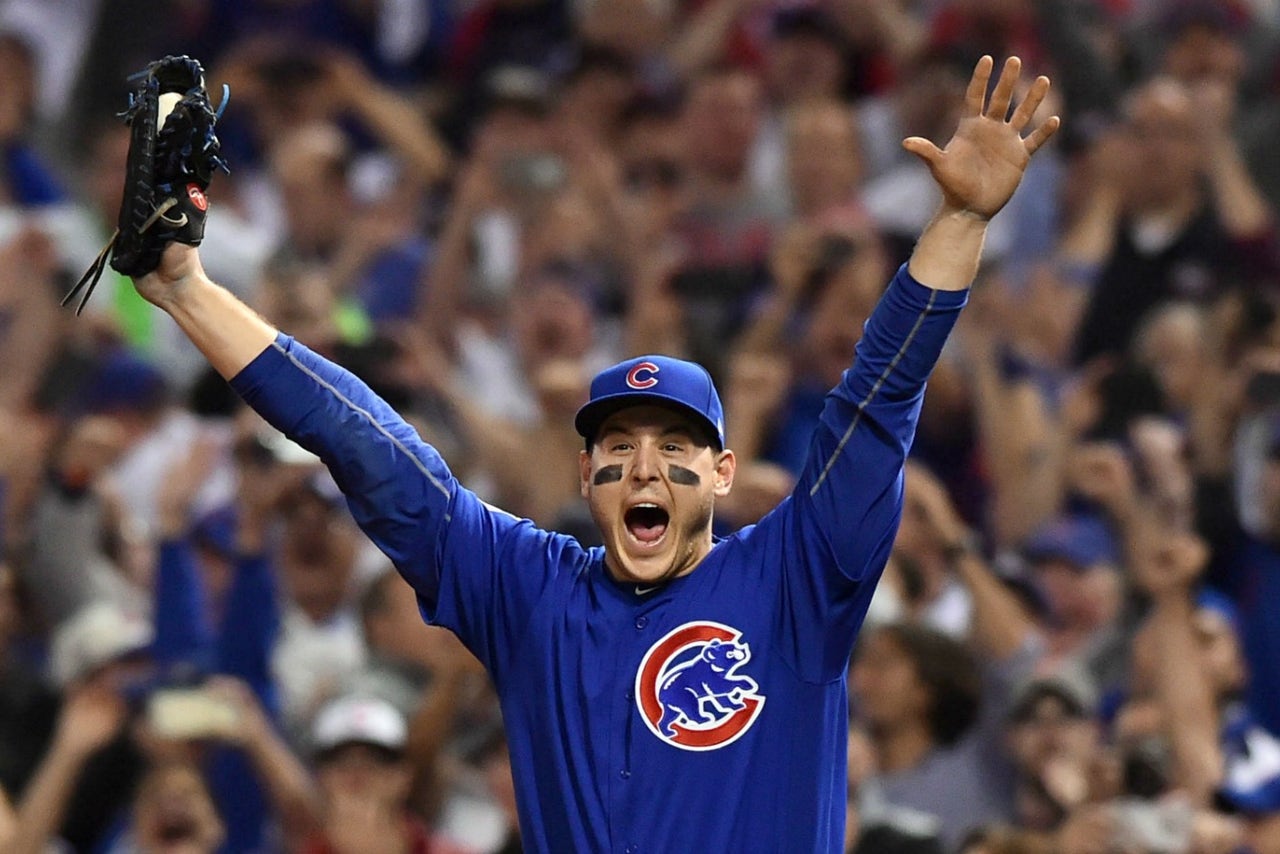 ---
---