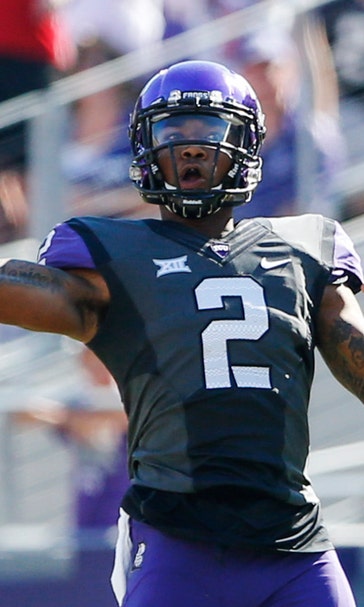 TCU booster got little Abby Faber to the game in style (VIDEO)
October 29, 2015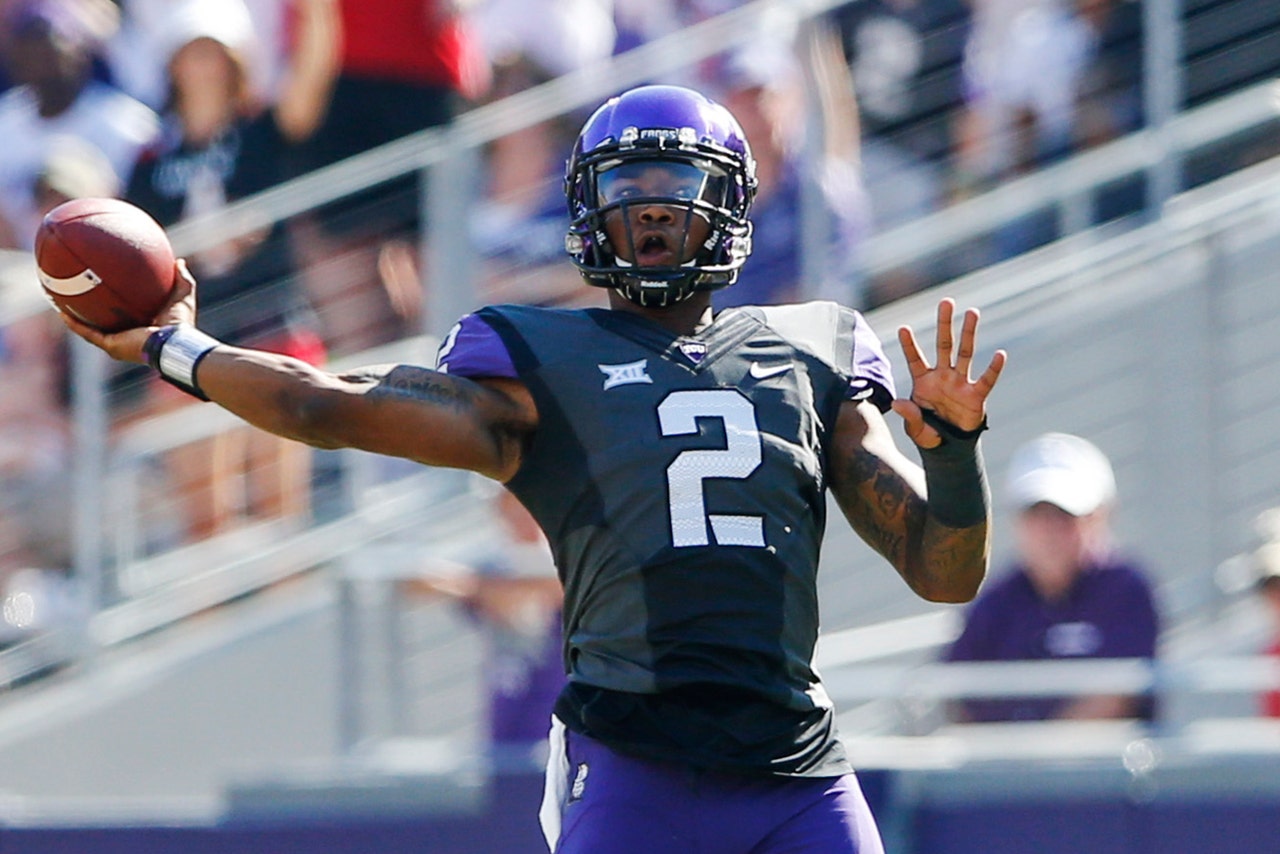 A TCU booster donated a private jet to fly 7-year-old Abby Faber and her family to Fort Worth so she could watch her new favorite player, Horned Frogs quarterback Trevone Boykin, take on West Virginia Thursday night.
FS1's Molly McGrath reported that the heartwarming story has touched Boykin just as much as Faber and her family. It started two weeks ago when TCU played at Iowa State. Faber, who was in a wheelchair because she has cerebral palsy, was at midfield as a special guest during the coin toss. As he headed back to the sideline, Boykin decided to kneel beside Faber, who was decked out in Iowa State gear, and engage her in a conversation.
The two were captured in a photograph that Boykin posted to his Instagram account. It quickly went viral and became a national story. A TCU student group then started an online campaign that McGrath reported raised more than $30,000 to aid the Faber family. TCU fans cheered her when she was introduced on the field after the first quarter.
---
---