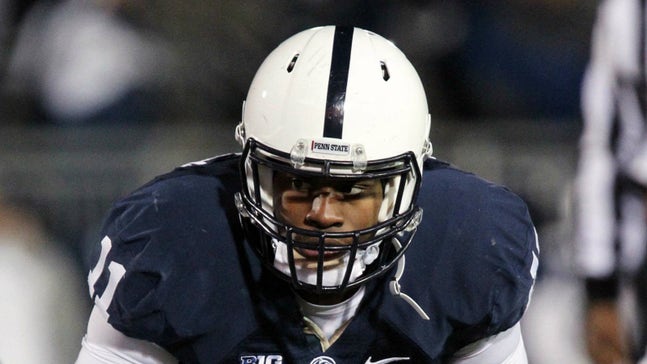 Penn State tight end suspended indefinitely after indecent assault charge
Published
Mar. 17, 2016 2:01 p.m. ET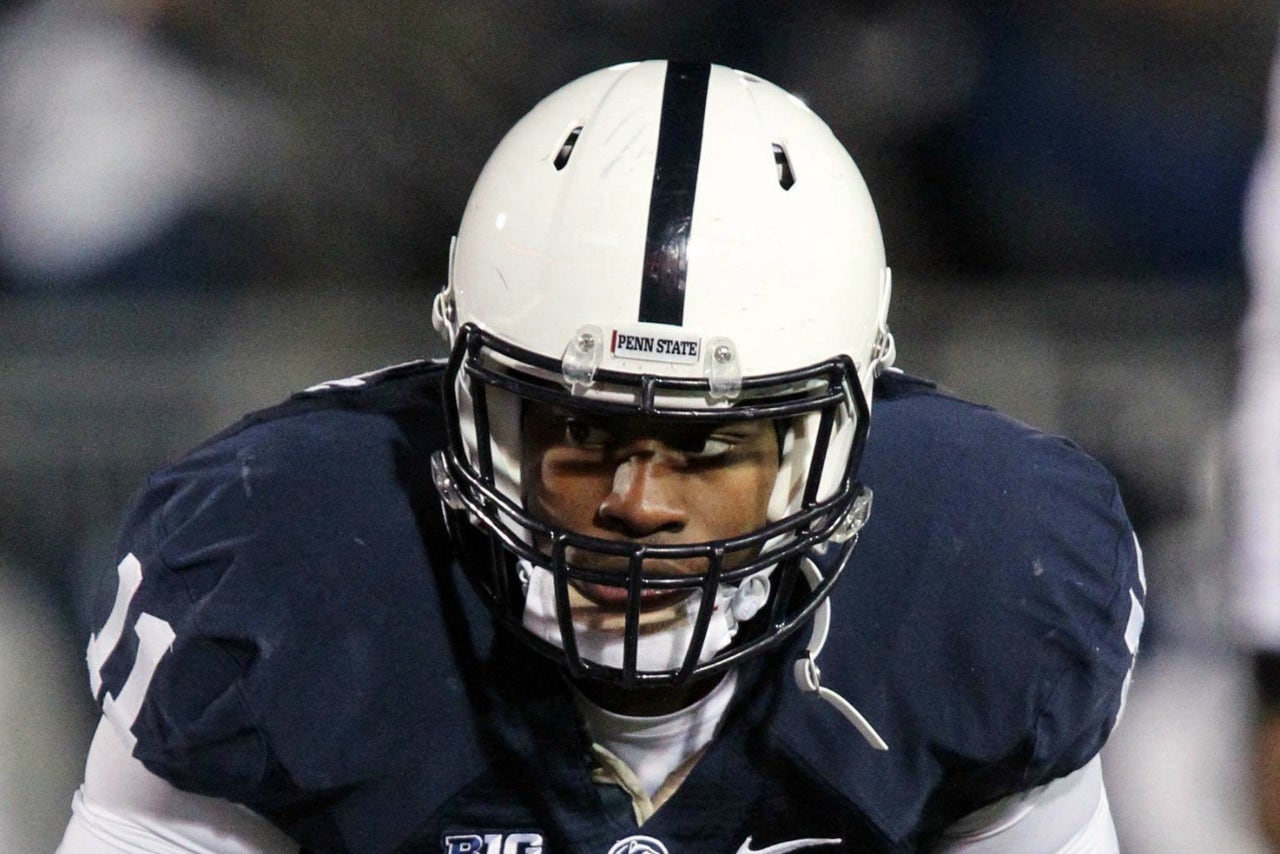 Penn State tight end Brent Wilkerson has been suspended indefinitely after being charged for allegedly assaulting a female, the university's Daily Collegian reported. 
The 6-foot-3 senior faces a misdemeanor charge of indecent assault without consent and a summary charge of harassment after an incident in February.
"He has been suspended indefinitely from all football and team activities until we have further information," the Penn State Athletic Department said in a statement. "We will not have any additional comment as this is an ongoing legal matter."
According to the affidavit, a 24-year-old female friend of Wilkerson told State College police that the incident happened after a night of bar hopping. Wilkerson, who had been drinking, invited himself to her home and fell asleep on her bed. The woman told police that she awoke 45 minutes later with Wilkerson atop her making unwanted advances, the Centre Daily Times reported: 
According to the affidavit, the woman said she continued to tell him to stop, but the situation escalated with Wilkerson attempting to undress her, holding her neck and kissing her body. The woman said that at one point, Wilkerson exposed himself and began masturbating.
The woman said that actual intercourse never occurred. She reported the incident to police the same day. According to court documents, Officer Eric Lesher photographed bruising on both sides of her neck.
The Centre Daily also reported State College police met with Wilkerson on March 1, and Wilkerson admitted to a "cordial relationship" with the woman, which was "not romantic," according to the affidavit, and that his account was similar to hers. He also blamed the drinking for the incident. 
"I have no idea, I guess I took it too far," he reportedly told the police.
The preliminary hearing is set for April 6. 
Wilkerson had six receptions for 39 yards last season. 
---
---