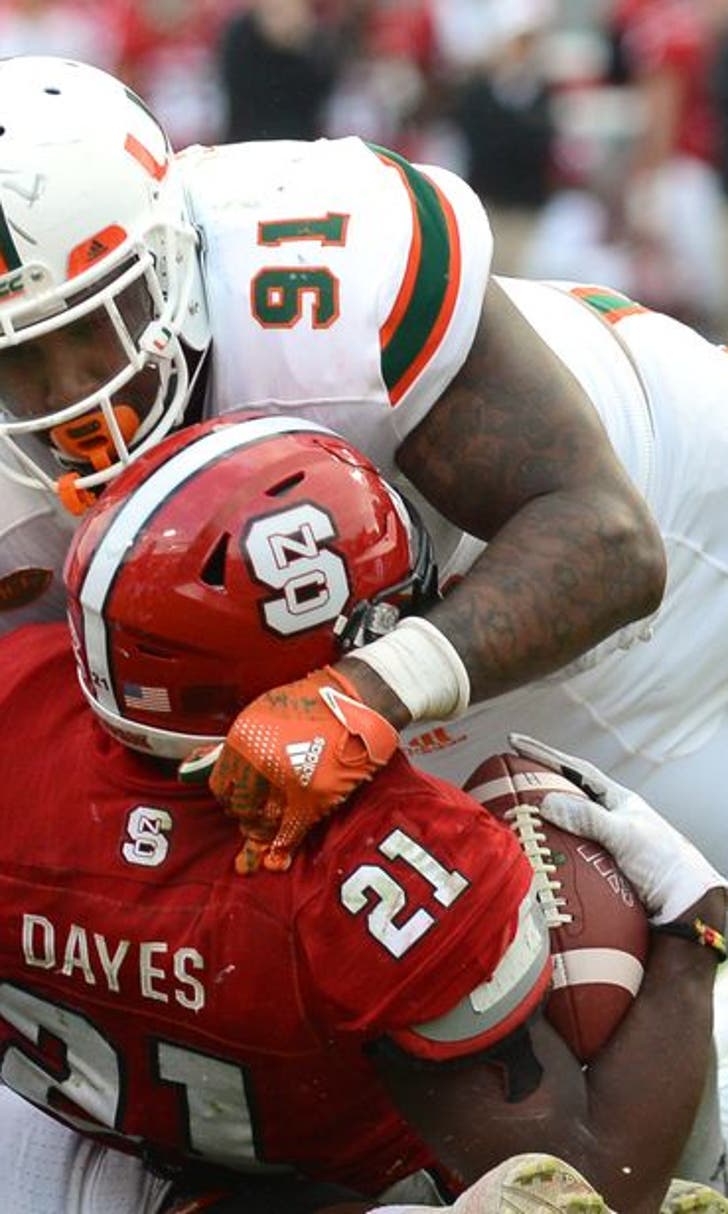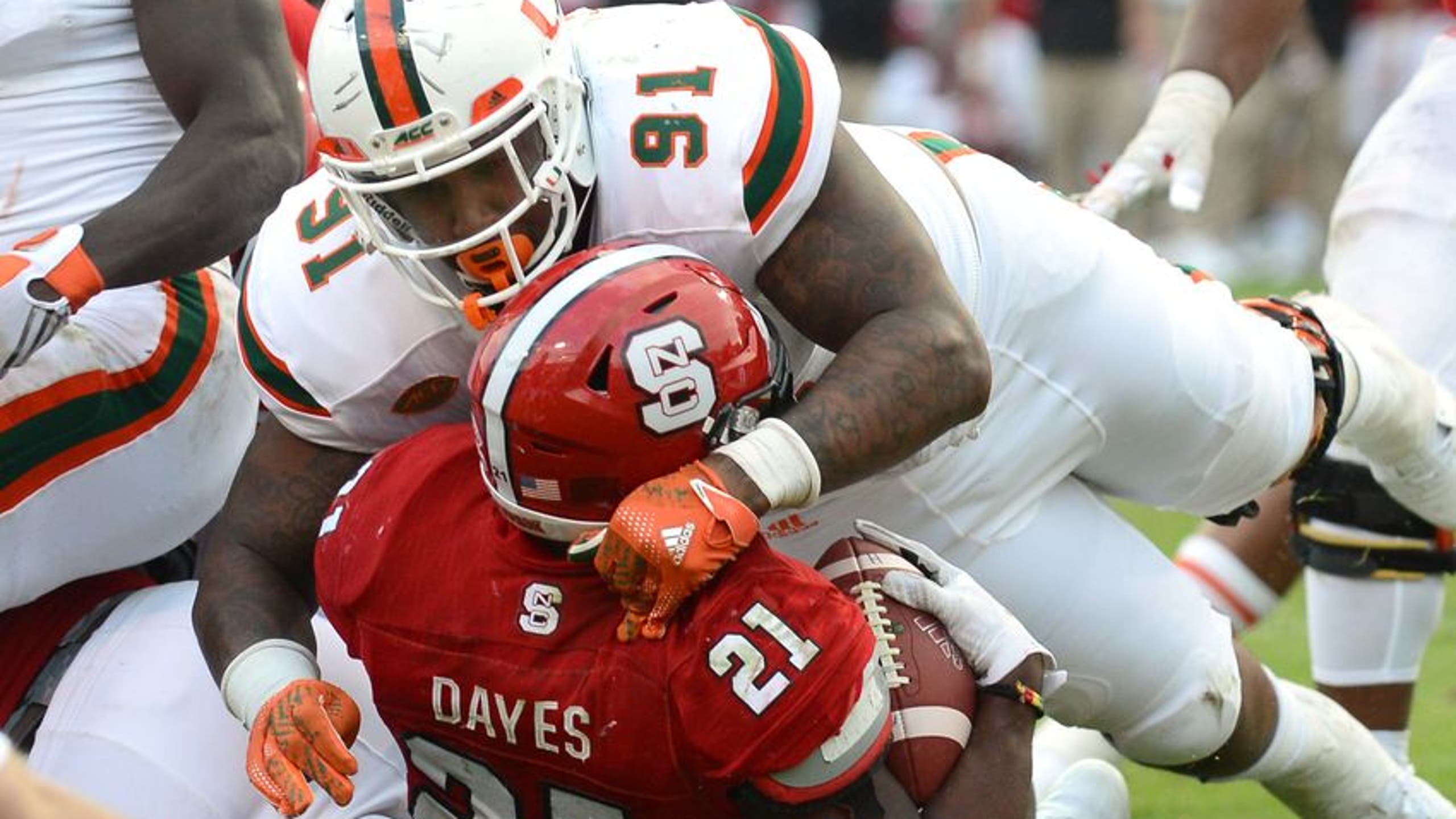 Miami Hurricanes Suspend Seven for Russell Athletic Bowl
BY Fansided and Alan Rubenstein/FanSided via Canes Warning • December 26, 2016
The Miami Hurricanes have announced the suspension of seven players for the Russell Athletic Bowl against West Virginia. The Players did not make the trip with the team to Orlando and have been suspended for "failing to meet the standards of expectations set by the program."
The seven players suspended are Defensive Lineman Gerald Willis, Safety Cedric Wright, tight ends Michael Irvin II and Jovani Haskins, safety Jeff James, walk-on receiver O'Juan Carney and defensive lineman Tyreic Martin.
Only Willis and Wright have been contributors this season. This is the second suspension of the season for both. Per the Miami Herald, Miami Head Coach Mark Richt said the suspensions will not extend beyond the game against West Virginia.
Willis is the most accomplished player being suspended. He was also suspended earlier for the season opener against Florida A&M. The Sophomore transfer from Florida had 19 tackles, 5.5 tackles for loss and 1.5 sacks in nine games this season. Willis' status for the game was questionable because of an injury before the suspension was announced.
Wright appeared in six games this season, mostly on special teams. The Freshman Defensive Back from Gulliver Prep finished the season with six tackles in six games. Wright was also suspended for the Hurricanes win at North Carolina State last month.
The other five players have had little to no impact on the team this season. Martin has missed the entire season with injuries. Irvin is the son of legendary Miami Wide Receiver, Michael Irvin.
Speaking out on the suspensions, Miami Head Coach Mark Richt said in the Sun Sentinel:
"It's just for the game. Getting guys to do things right. It's more so me just sending a message to the guys to tighten up…It's a message to them to do things right."
NBC Sports is reporting that the suspensions were academic related and that four of the seven players are redshirting this season.
With Irvin and Haskins among the suspensed, Standish Dobard took snaps at Tight End in practice during the media viewing portion of Saturday's practice per Sun Sentinel beat reporter Christy Cabrera Chiniros. Dobard was a Tight End before being switched to Defensive Line halfway through the season.
Dobard was switched to the D-Line because of injuries. The Miami Herald is reporting that he has been switched back to Tight End for his final game as a Hurricane as a result of the suspensions to Haskins and Irvin.
More from Canes Warning
This article originally appeared on
---
---