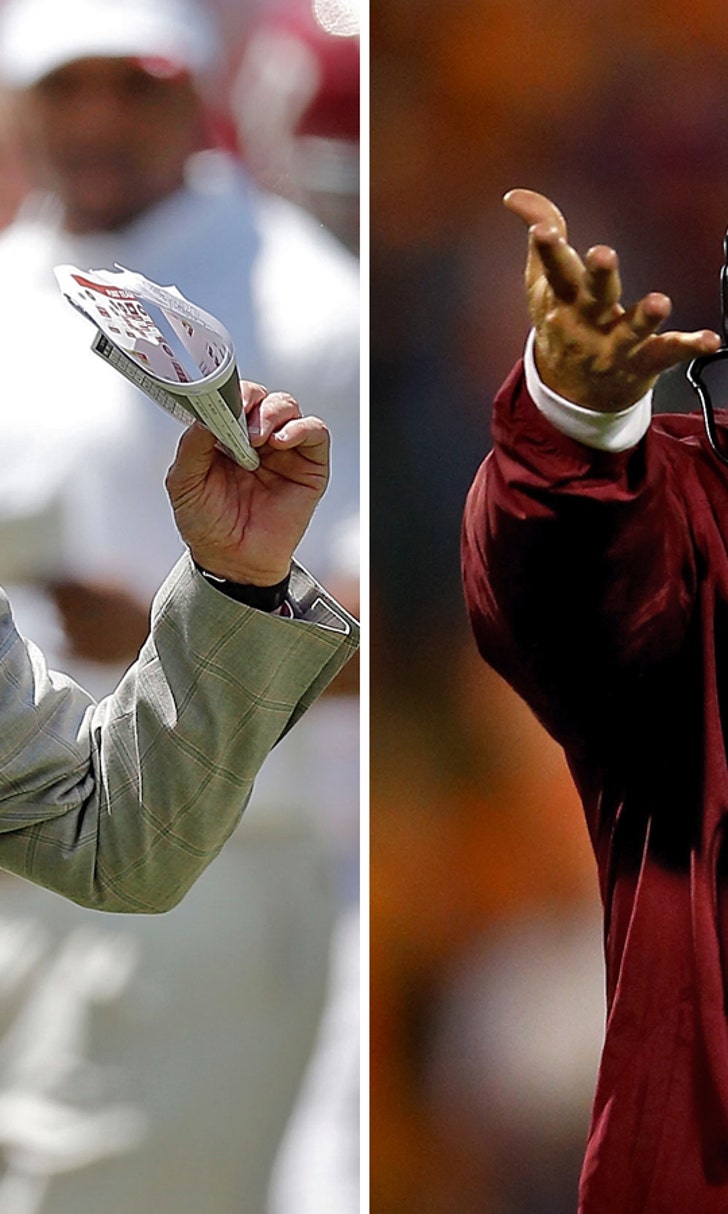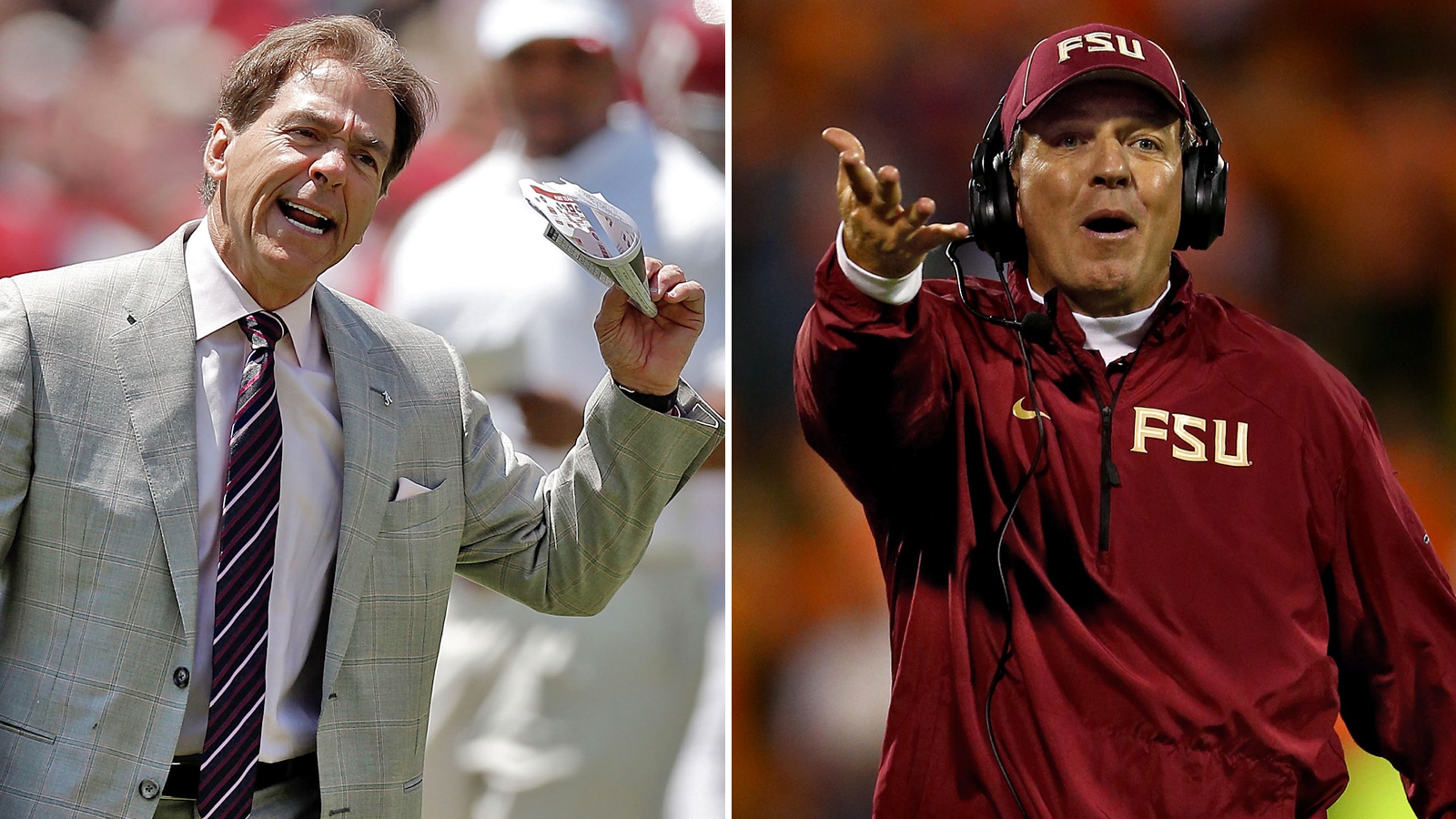 FSU's Fisher claims SEC West isn't best division in college football
BY foxsports • July 28, 2015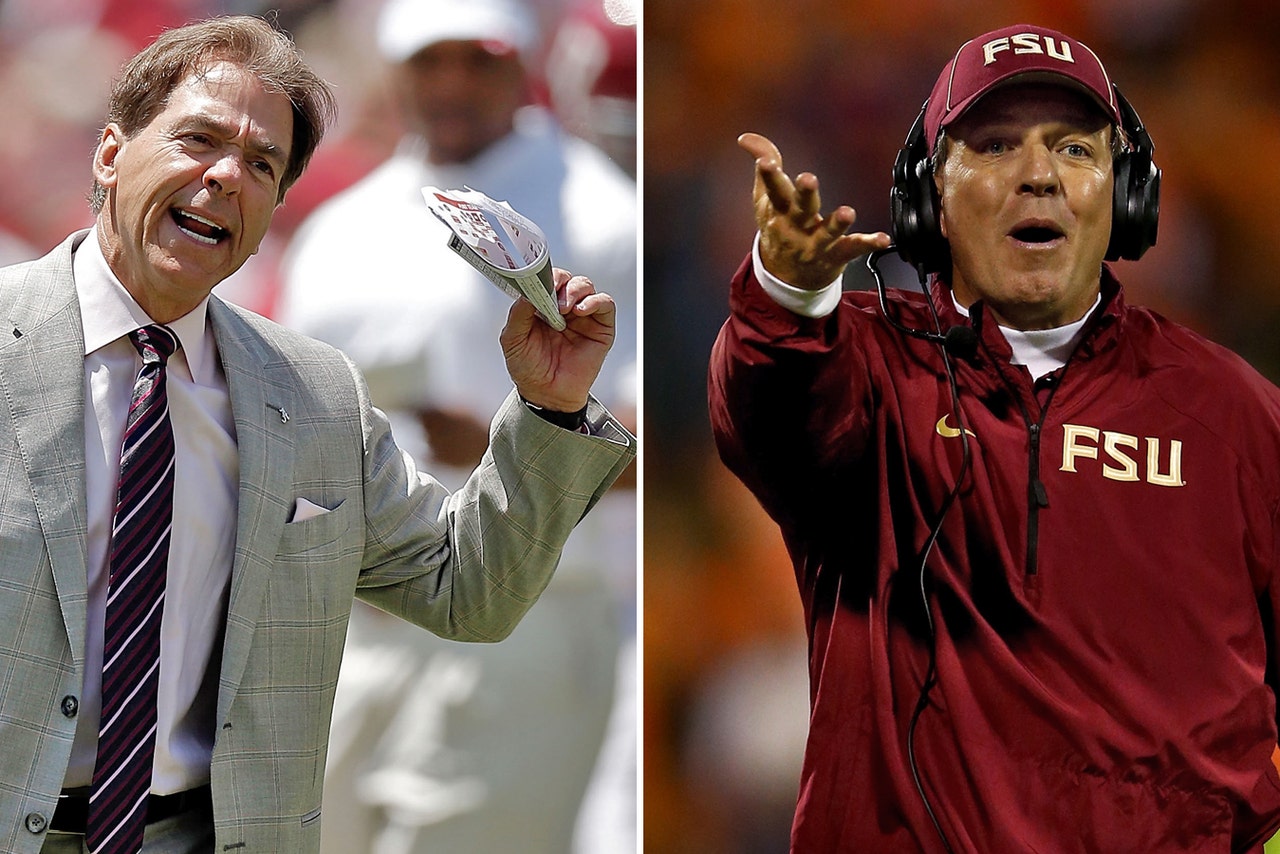 Jimbo Fisher has likely grown tired of hearing how great the SEC is, in particular their grueling West division. The Florida State coach took the opportunity to attempt to change the perception of the nation's toughest conference by making the following statement Tuesday:
Without offering any alternative choices to the SEC West, Fisher's statement loses any credibility it may have. If Florida State's coach actually believes this statement, he probably also believes he runs one of the nation's cleanest programs and very well could believe that the earth is still flat. 
Surely Fisher doesn't believe the Seminoles' ACC Atlantic is the best does he? Do you think any one FSU's divisional opponents: Clemson, Louisville, Boston College, North Carolina State, Wake Forest or Syracuse would trade their schedule for an SEC West slate? Of course not.
By making a bold statement without any evidence to back him up, Fisher's comments don't really add up, unless his actual motive lies somewhere completely different. 
Sounds like Fisher is starting to make his case in the event his team loses to Clemson or Florida but runs through the rest of their soft schedule. Nice try, Jimbo, but regardless of how many times you say it won't make it true. 
The SEC West is the best conference in college football and the champion of the SEC deserves a place in the College Football Playoff.
---
---