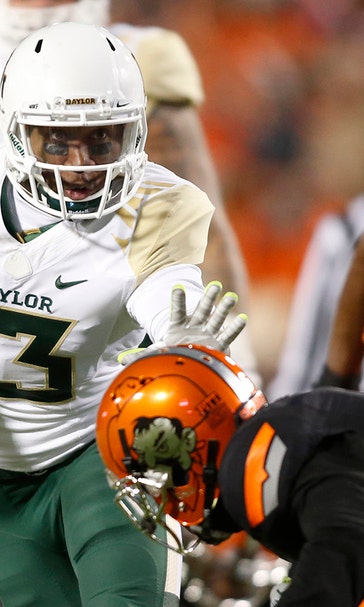 From 3rd-string to the Sugar Bowl, for Chris Johnson it's very real
BY foxsports • December 2, 2015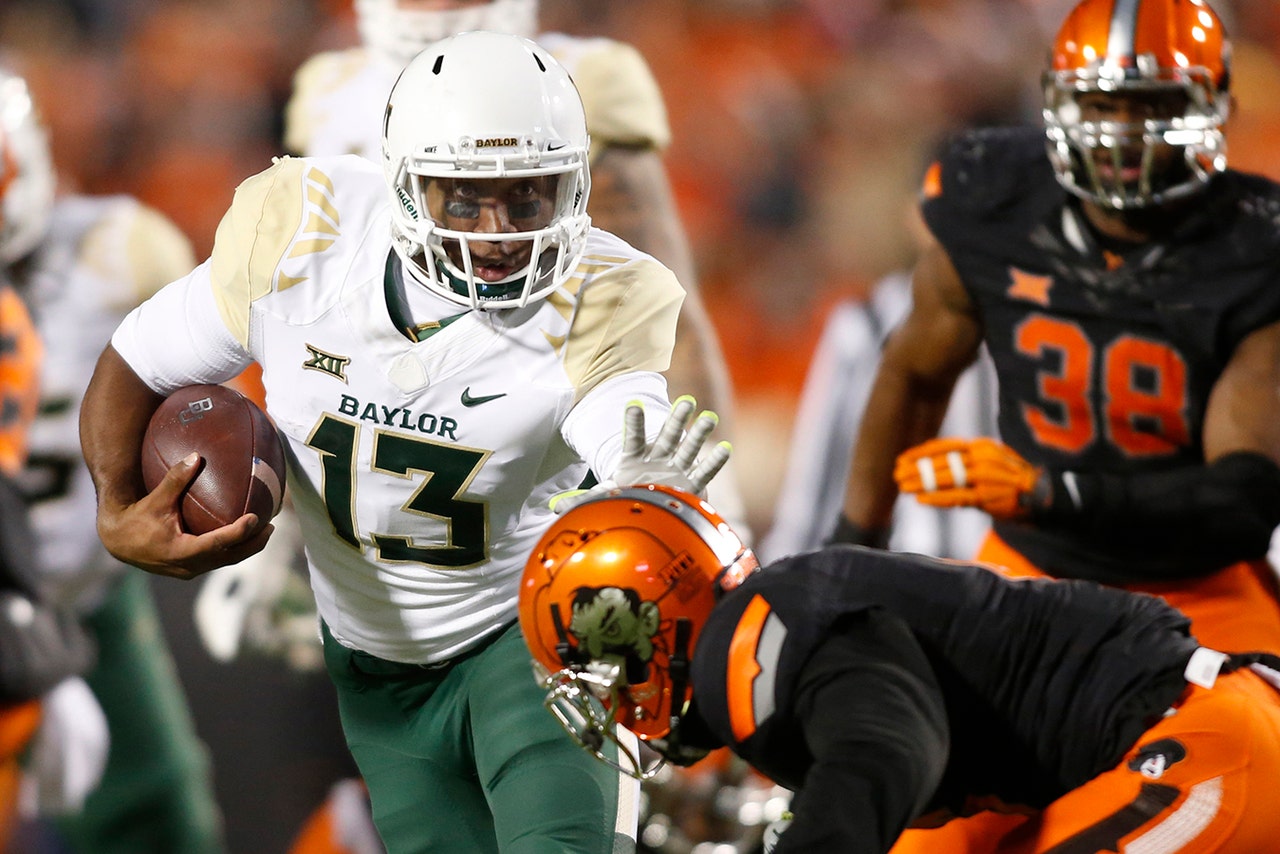 What a whirlwind few weeks it has been for Baylor quarterback Chris Johnson. Before being called upon for emergency duty at Oklahoma State, almost everybody outside of Waco would have asked: Who's Chris Johnson?
Now everybody knows. Baylor's third-string quarterback is smack in the spotlight. He replaced injured second-string quarterback Jarrett Stidham, who replaced injured starter Seth Russell. With both Russell and Stidham out until next season, Johnson in the driver's seat of the nation's No. 1 offense, averaging better than 600 yards a game.
The 6-foot-5, 235-pounder from Byran, Texas, located in Texas A&M's backyard, will lead the Bears (9-2, 6-2 Big 12) into Saturday's regular-season finale against Texas (4-7, 3-5) needing a win to get No. 12 Baylor into the Sugar Bowl on New Year's Day.
There's certainly been a good deal of surprise outside of Waco at how Johnson has handled this difficult spot. He threw two deep touchdown passes and ran in another score to sink Oklahoma State's playoff chances. Last week in a downpour at TCU, where neither team was effective, Johnson still had the Bears in position to win throughout before they fell in double overtime.
Johnson told the Baylor Lariat where he gets his composure from.
"Mainly my parents and the way they raised me, because I've been playing sports ever since I could walk," Johnson said. "They always taught me how to be a leader growing up, but they also taught me before you can be a leader, you have to learn how to follow."
The sophomore has done just that. As a freshman in 2013, he was redshirted. Last year he was behind Bryce Petty, now with the New York Jets, and Russell. Then came Stidham, the hot-shot freshman from Stephenville, who came right in and moved to second string behind Russell, leaving Johnson to switch to receiver.
Yet here he is under center, carrying Baylor's Sugar Bowl hopes.
"It's not always about you; it's about everybody in that locker room," Johnson told the Lariat. "Sometimes you have to do things for others so that the whole team can succeed. That's something that I always keep in the back of my mind."
---
---