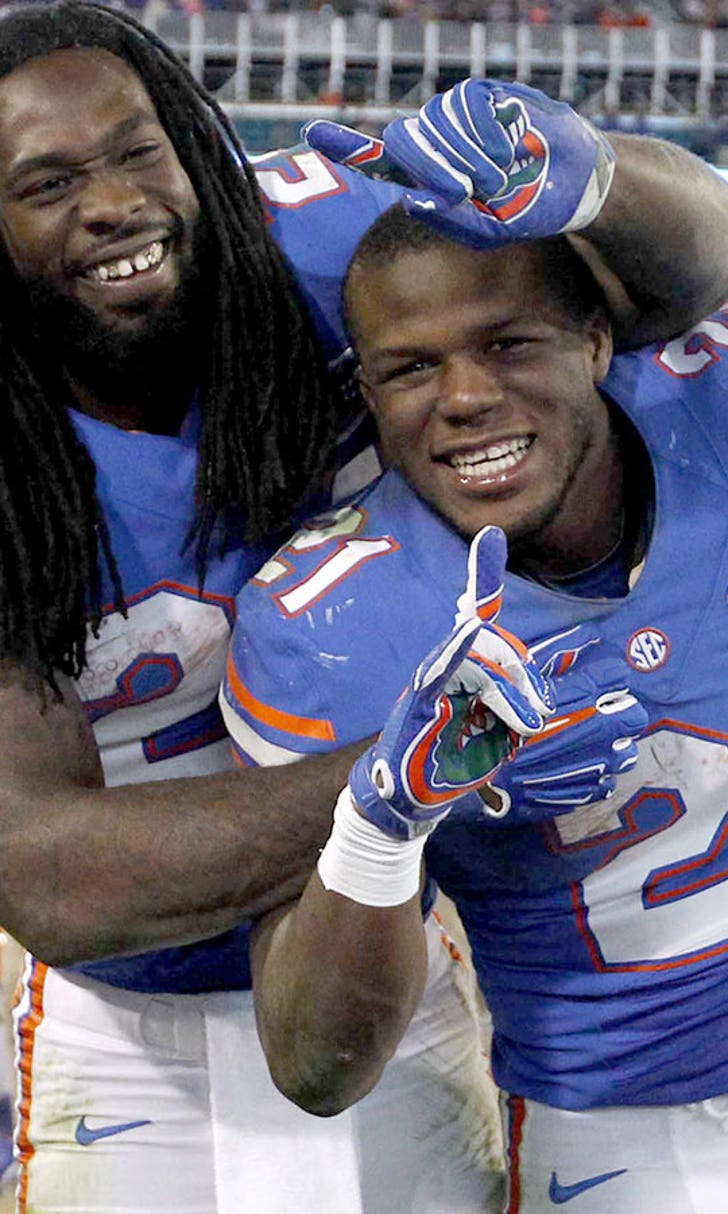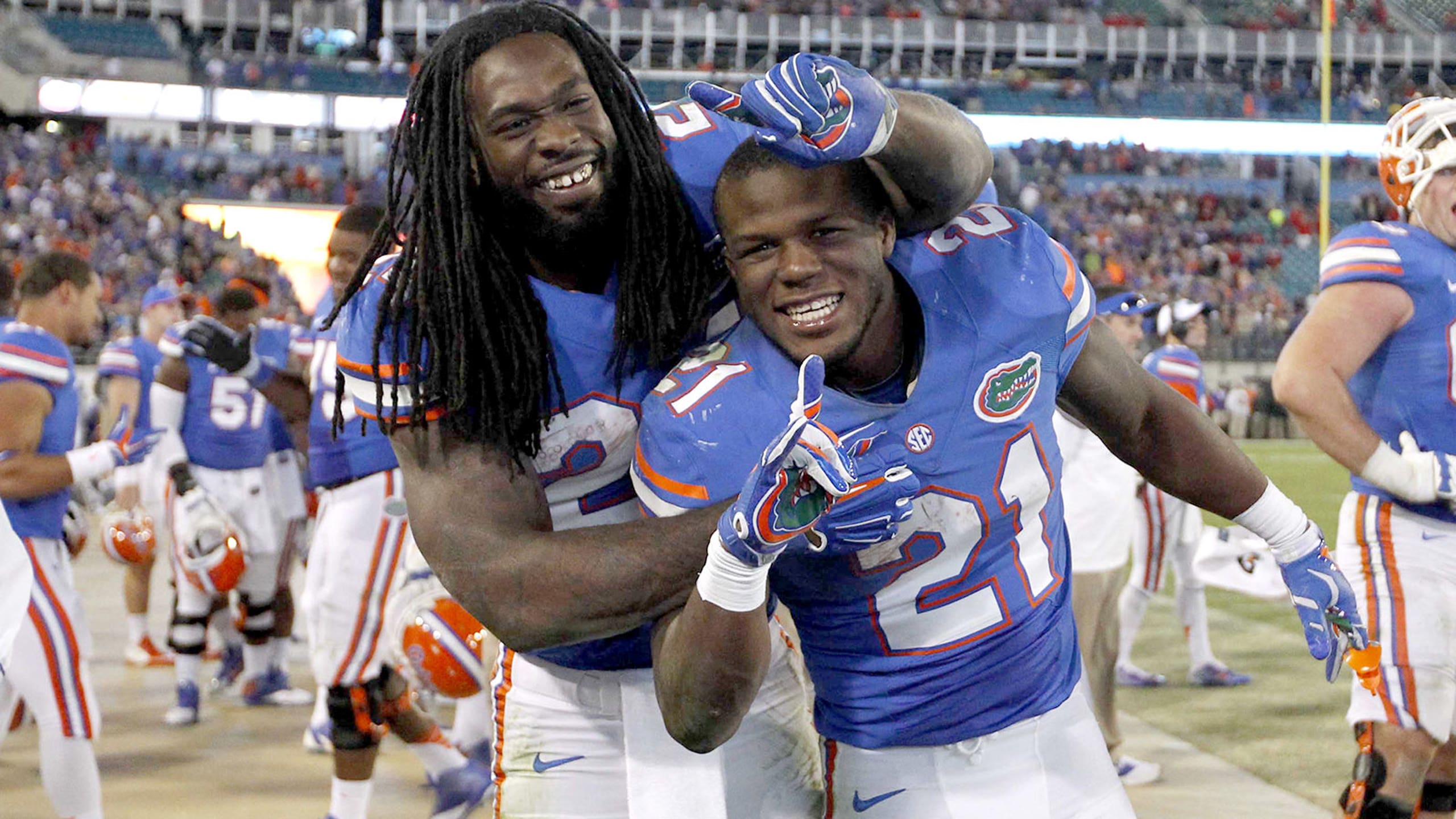 Florida weekend football camp results in four commitments
BY foxsports • July 26, 2015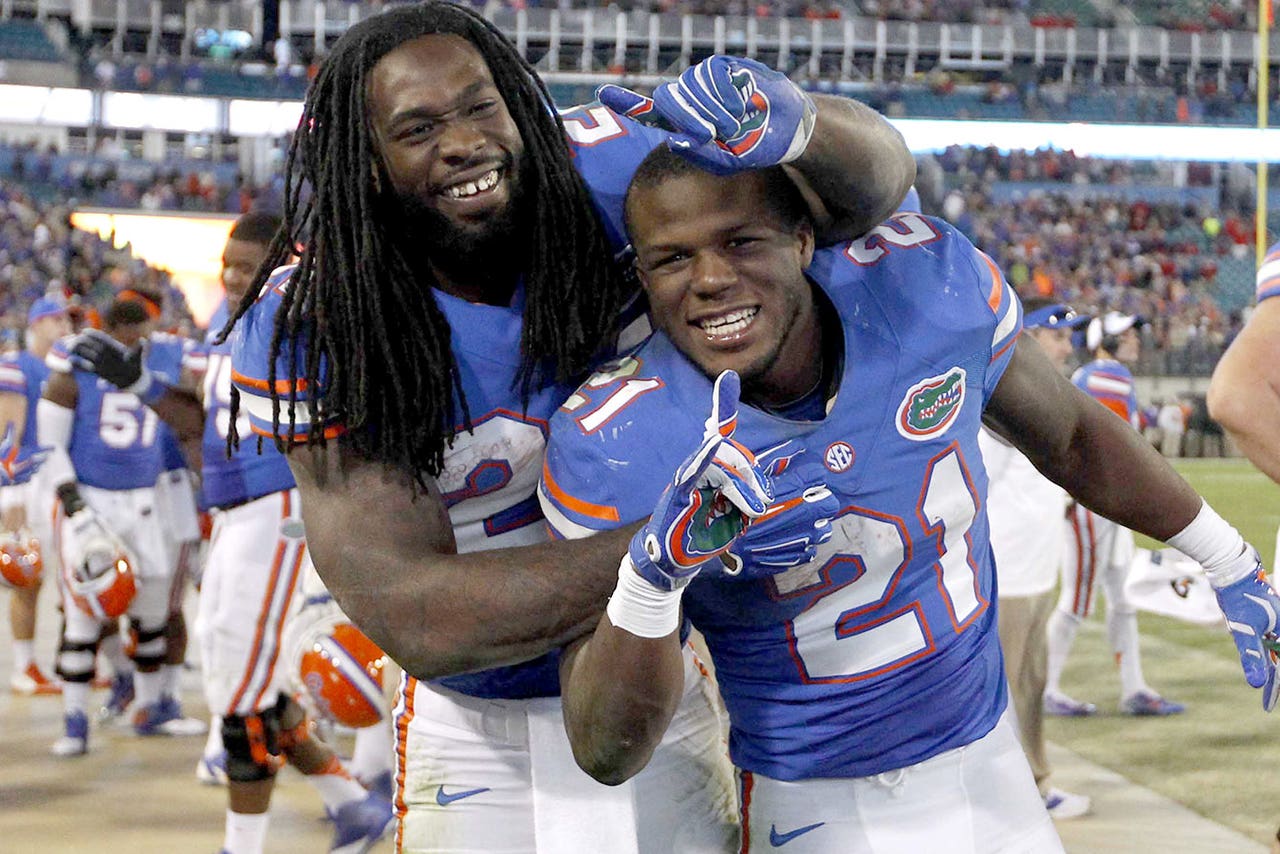 The Florida Gators held their annual Friday Night Lights camp this weekend in Gainesville and while the camp always draws a large number of prospects, landing four commits during one camp is quite unprecedented in the recruiting world. 
The initial commitment of the weekend was from three-star defensive back prospect Quincy Lenton, the 18th ranked player in Mississippi this season. 
Lenton broke down his decision to 247Sports: "Because I think Florida is where I'm supposed to be," Lenton said. "I loved the visit. I loved the campus. I got a great tour."
Of course the team pitched Linton on the idea of playing for a school known for excellent defensive back play: "They were just telling me that they want me to be a part of the family, and basically this is 'DBU,'" Lenton said. "I need to get up there."
The second pledge of the weekend was from four-star receiver Daquon Green, the 29th ranked player in Florida. What sold Green on the Gators?
"The campus and the facilities are real nice," Green told 247Sports. "I really liked everything they showed me when they took me around. I just like hanging out with the coaches a lot."
Three-star offensive linemen Brett Heggie joined the commitment party soon after Green. The six-foot-four, 300-pound Heggie discussed his decision to 247Sports. 
"I'm just most comfortable here," Heggie said. "I'm comfortable with the coaching staff and I'm going to be a Gator."
Heggie is an elite center prospect, rated as the number six prospect in the nation at the position. 
Finally the Gators added a defensive prospect in four-star linebacker prospect Jeremiah Moon, currently ranked as the sixth best player from Alabama. 
Following the active recruiting weekend, the Gators now have 17 commitments for their 2016 recruiting class and will now be able to focus on a few elite prospects to round out the remainder of their class as the season nears. 
While the jury is still out on Jim McElwain until we see how his Gators perform on the field of play, he's proven to be an excellent recruiter in his short tenure in Gainesville. Getting talent to buy into his program is step one for any new coach, and it's safe to say McElwain has successfully done that for the Gators. If he's able to fix the offense in year one in Gainesville, the Florida faithful will know they have got their man. 
(h/t 247Sports)
---
---