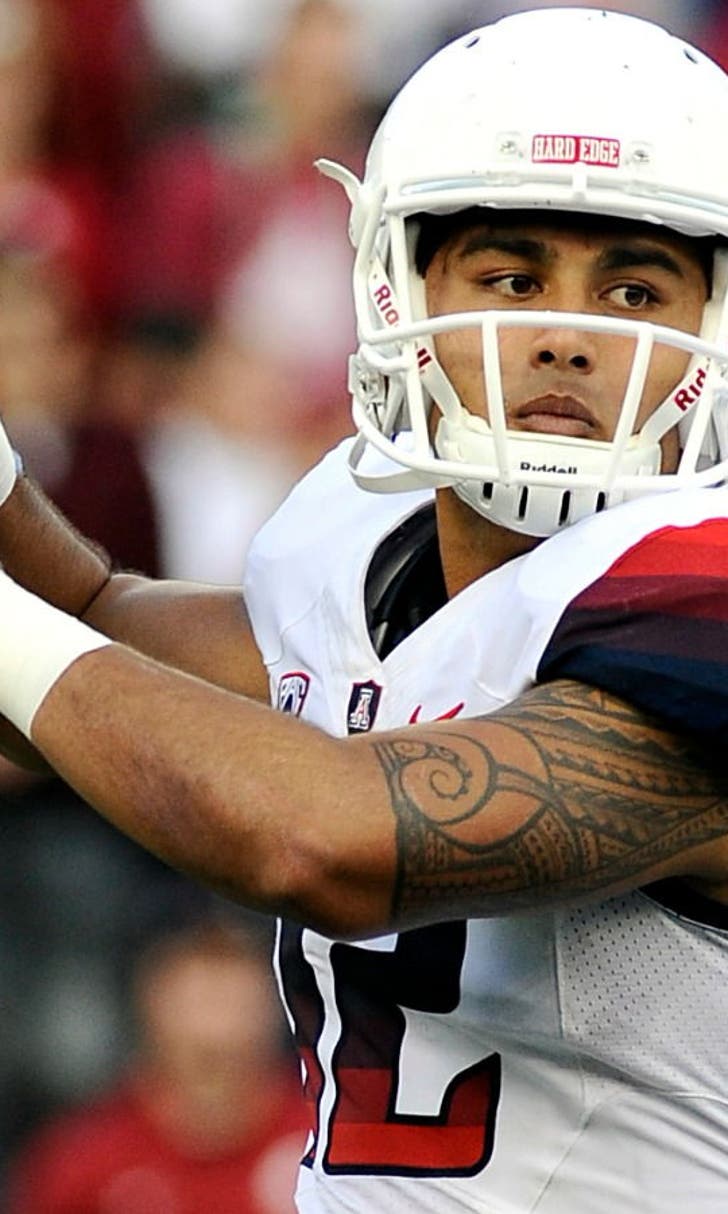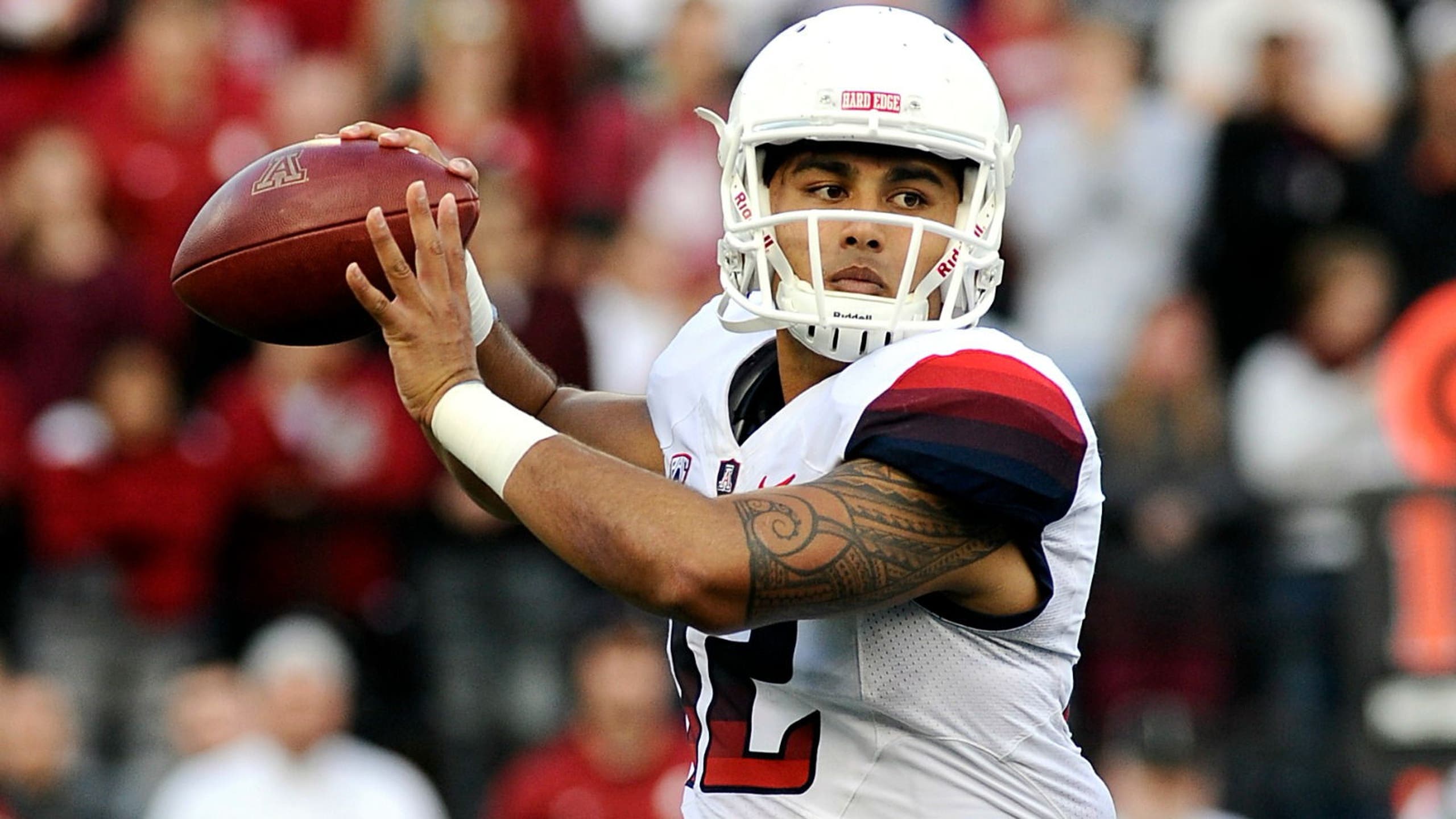 Anu Solomon is only Pac-12 starting quarterback yet to throw a pick
BY foxsports • October 13, 2015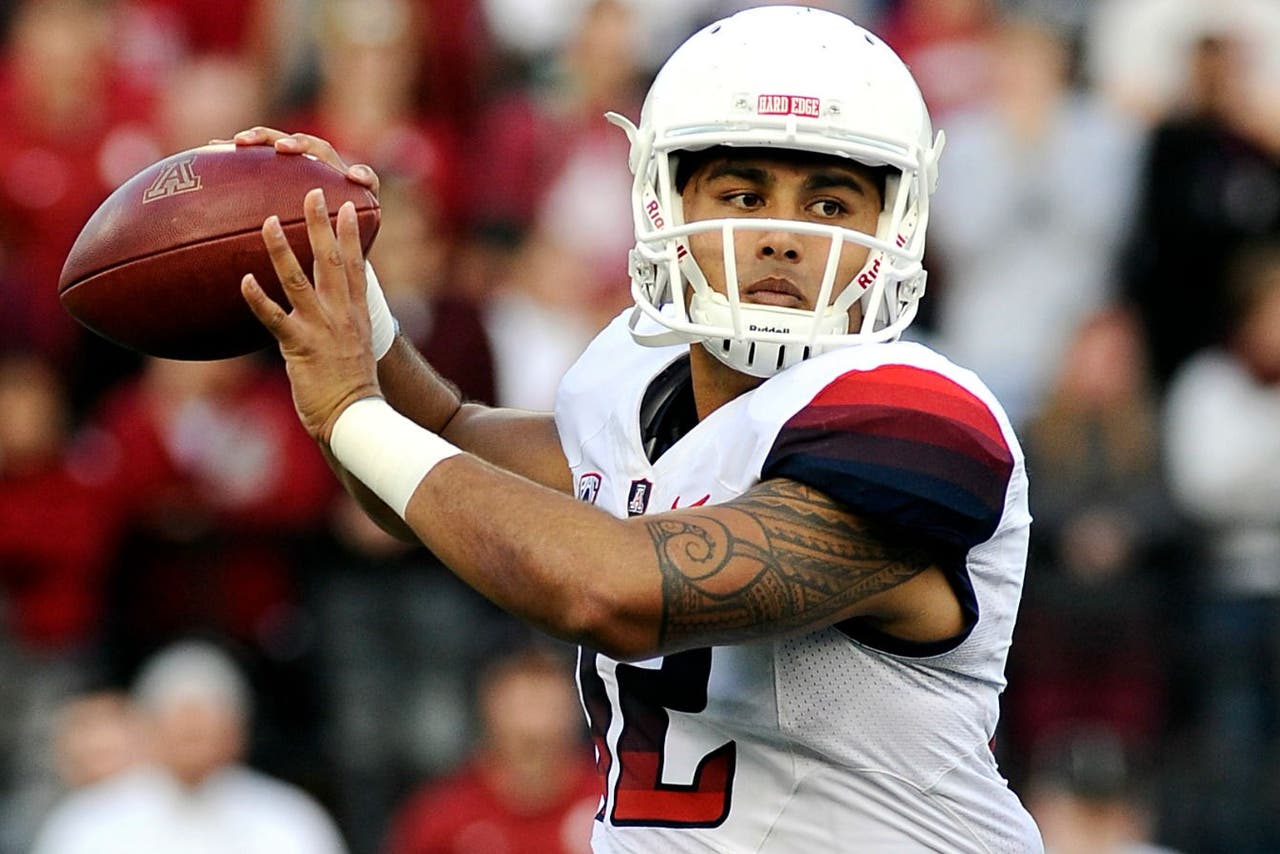 Arizona quarterback Anu Solomon is not often mentioned as one of the premier quarterbacks in the Pac-12, but his numbers may be indication that's soon to come.
Solomon, who has had 145 pass attempts, remains the only starting Pac-12 quarterback who has not yet thrown an interception in 2015. The next best mark goes to Washington State's Luke Faulk, who's collected just two interceptions on 275 attempts. Stanford's Kevin Hogan and Oregon State's Seth Collins also have two picks, on 120 and 119 attempts respectively. 
Solomon, who's played five games this season, averages 224.2 yards per game. That's more than Utah undefeated senior quarterback Travis Wilson -- who's collected 170.8 yards per game.  
(h/t Tucson Star)
---