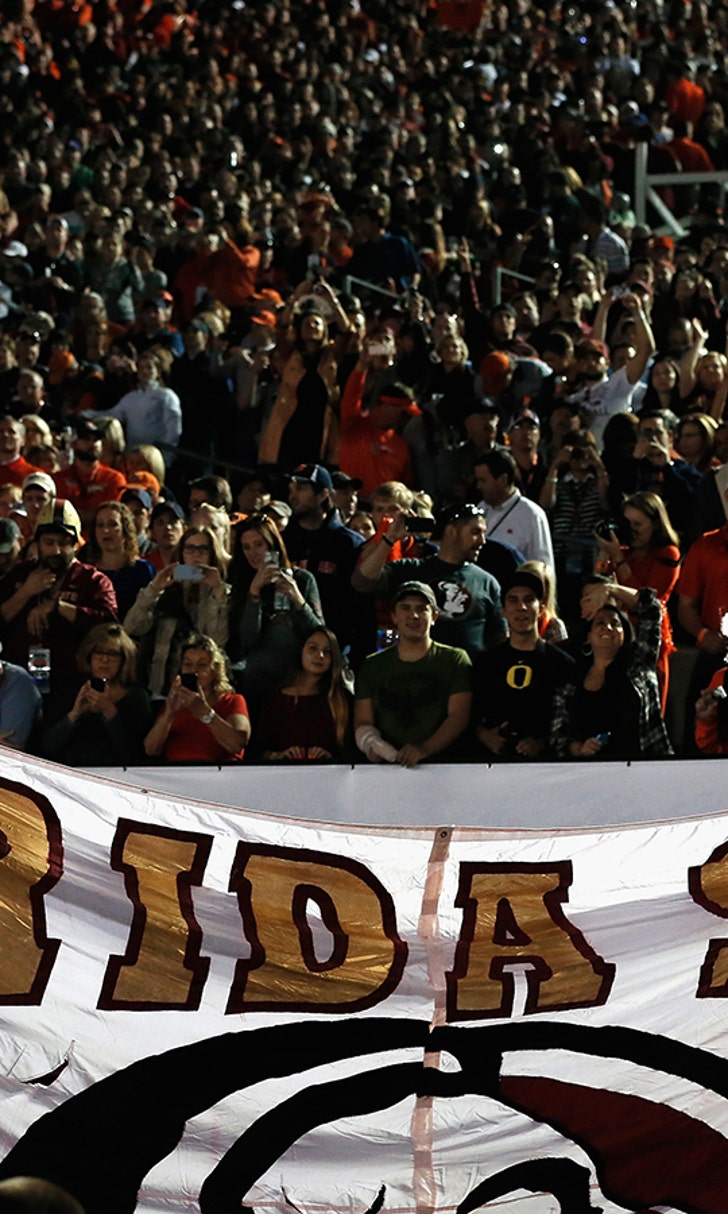 ACC Notebook: FSU to honor four African-American pioneers
BY foxsports • October 13, 2015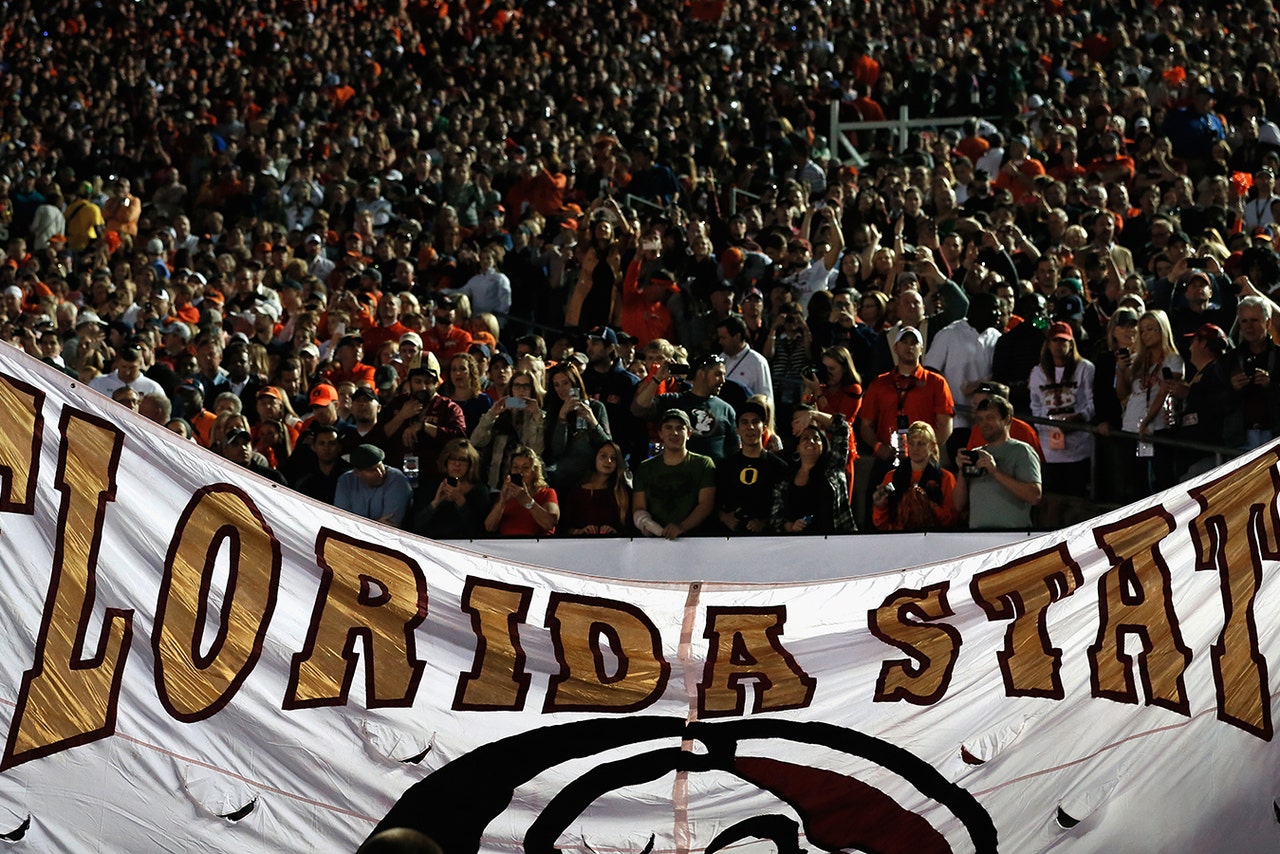 They were all groundbreakers, and Saturday they will be reunited on their old stomping grounds for the first time in 43 years.
When Florida State plays host to Louisville this weekend the Seminoles will honor the first African-Americans to play varsity football in program history. Pioneers James "J.T." Thomas, Eddie McMillan, Charlie Hunt and Bobby Anderson will each be recognized during the first quarter of FSU's contest with the Cardinals. Kick off time is scheduled for noon ET.
Thomas became the first African-American to start a game for the Seminoles in 1970 when the defensive back took the field for the season opener against Louisville.
Thomas would go on to become an all-American and win four Super Bowl titles as a member of the Pittsburgh Steelers.
The star defensive back was inducted into the FSU Hall of Fame in 1979 and said his success was beyond his wildest dreams when he began playing football.
"At that time you were in a situation where you wanted a better life, a better future but ... look where the country was," Thomas told the Tallahassee Democrat. "I could never have seen myself where I am at today."
The group signed with Florida State in 1969 and were placed on the freshman team. Like Thomas, McMillan excelled at defensive back and played corner in the NFL for five seasons.
Hunt, a linebacker, was drafted by the San Francisco 49ers, but never recorded a tackle in two years in the NFL. Anderson played defensive end for FSU.
All four would earn their degrees from Florida State. Though the quartet is historically linked together, they haven't always kept in touch. On Saturday, they will return to Tallahassee as teammates for the first time since the 1972-73 school year.
"I think it is going to be extremely emotional," McMillan told the Tallahassee Democrat. "I think it's going to bring back all the memories, the good and the bad. Just us being back together, I think it's going to be a very historic moment."
Miami native Cook burns Hurricanes ... again
A sore hamstring didn't hamper Florida State running back as Dalvin Cook, as he scored the game-clinching touchdown against archrival Miami for the second straight season.
"I was up and down all week, but the trainers got me ready. They did a great job with that," Cook said. "It was a last-minute thing. Coach (Jimbo Fisher) asked me if I felt good and I told him I feel great. I was ready to go."
Was he ever. Cook, a Miami native, rushed for 222 yards and two touchdowns on 22 attempts, while catching three passes for 47 yards and a score to lead the No. 11 Seminoles (5-0, 3-0) to a 29-24 victory over the 'Canes (3-2, 0-1) last Saturday.
The star sophomore scored FSU's first TD of the game when he took a pitch from quarterback Everett Golson and raced 72 yards up and around the Miami defenders to take a 7-0 lead in the first quarter.
Cook capped off the scoring when he rumbled into the end zone from 23 yards out to hand Florida State a 29-24 lead and its sixth straight victory over Miami.
Last year, Cook tormented his hometown Hurricanes by scoring the game-winning TD with a little over three minutes remaining in the game.
The running back's 222-yard effort was the most by any FSU player in its history versus Miami.
"I give it all up to my brothers," Cook said. "We came out here and competed and that was the outcome. I'm just happy for my brothers and this win."
Boston College can't catch a break
The dark cloud that's been hovering over Boston College is showing no signs of dissipating any time soon.
On Saturday, BC's string of bad breaks continued when the Eagles squandered a gift-wrapped scoring opportunity with seconds left to fall to Wake Forest 3-0.
After forcing and recovering a fumble, the Eagles (3-3, 0-3) had first-and-goal at the 1-yard line with 29 seconds left in the fourth quarter and failed.
With no timeouts, BC coach Steve Addazio opted to run the ball on first down in an attempt to win the game. However, running back Tyler Rouse was stopped short. Eagles quarterback Jeff Smith attempted to spike the ball and stop the clock on the ensuing play, but time had already ran out.
"Could we have thrown the ball? Absolutely," Addazio said. "But, you know, with our outfit right now, that was the right logic, the right judgement and that I stand by completely.
"It didn't pan out. It didn't work out, so it's on me. That's life. I'm a big boy, got to handle it and we'll move forward."
Perhaps the outcome would have been different if Boston College had not been without starting quarterback Darius Wade (ankle) and star running back Jon Hilliman (foot). The Eagles won't have long to dwell on that as they head to Death Valley this weekend to take a red-hot Clemson (5-0, 3-0) team that moved up to No. 5 in the rankings after blowing by Georgia Tech 43-24.
---
---