Auburn Tigers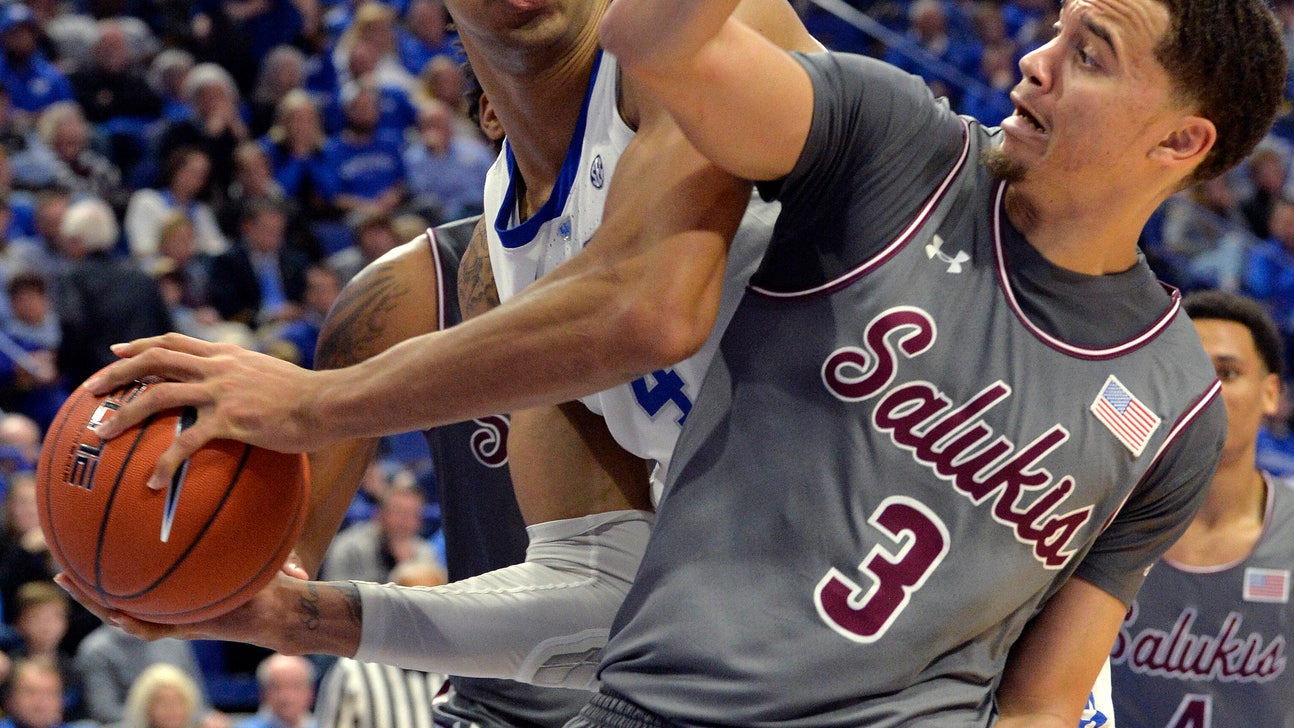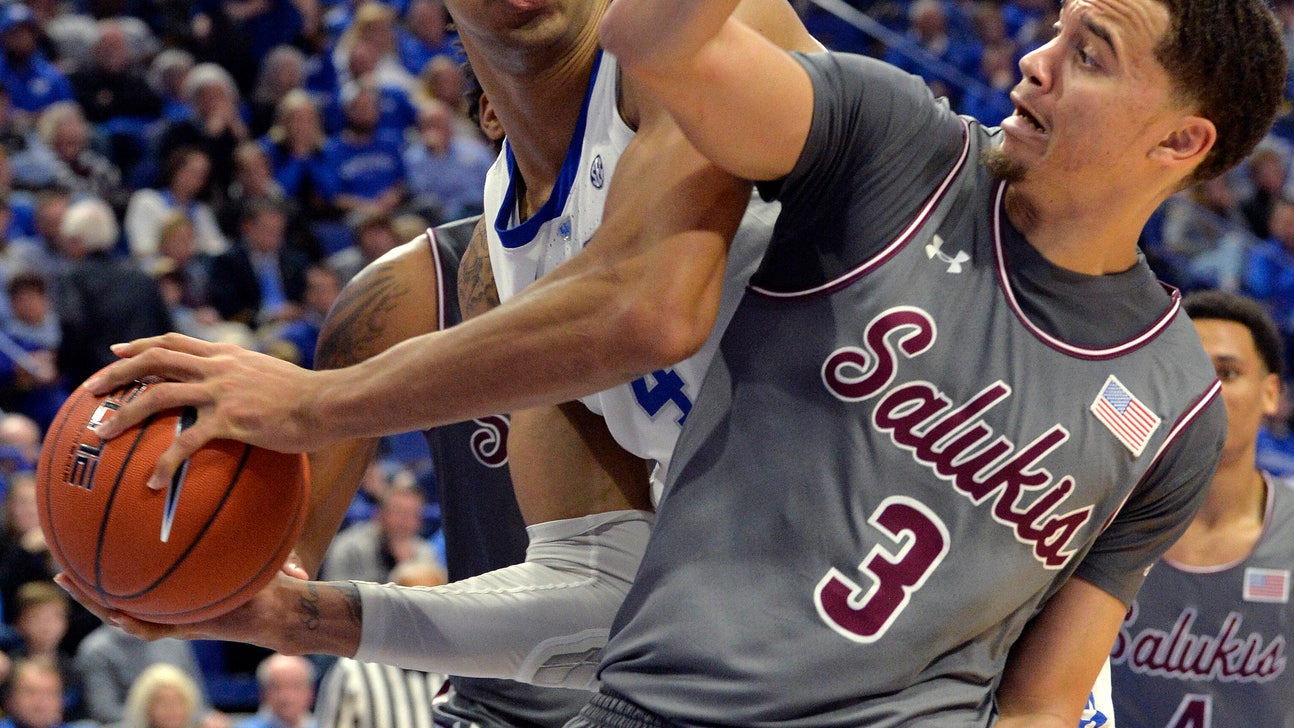 Auburn Tigers
No. 2 Kentucky bounces back, beats Southern Illinois 71-59
Updated
Mar. 4, 2020 8:41 p.m. ET
MORGANTOWN, W.Va. (AP) — CJ Massinburg had 43 points and 14 rebounds as Buffalo pulled off another big upset against a power program, stunning No. 13 West Virginia 99-94 in overtime Friday night.
Jeremy Harris added 16 points and nine rebounds for the Bulls in the season opener for both teams. Buffalo grabbed attention last March when the 13th-seeded Bulls blew out No. 4 seed Arizona 89-68 in the first round of the NCAA Tournament.
This time, the Bulls (1-0) rallied with a late 15-4 surge to force overtime before outscoring the Mountaineers 15-10 in the extra period.
It was the first time West Virginia (0-1) lost its home opener since a 91-84 defeat against Northeastern in 2003.
Jayvon Graves added 14 points for Buffalo, and Nate Perkins scored 10 off the bench.
Lamont West led West Virginia with 22 points and nine rebounds. James "Beetle" Bolden scored a career-high 21.
NO. 2 KENTUCKY 71, SOUTHERN ILLINOIS 59
LEXINGTON, Ky. (AP) — Keldon Johnson and Immanuel Quickley each scored 15 points, Nick Richards grabbed a career-high 19 rebounds and Kentucky rallied in the second half for the win.
The Wildcats (1-1) bounced back from Tuesday night's 118-84 shellacking by No. 4 Duke, but had to work hard in the second half to overcome the veteran Salukis.
Kentucky dominated SIU 48-19 on the glass. The Wildcats also shot 47 percent after halftime and limited SIU to 1 of 7 shooting from long range.
Aaron Cook had 18 points and Kavion Pippen 16 for the Salukis (0-1), who opened against their first ranked team since No. 13 Illinois in 2010.
NO. 6 TENNESSEE 87, LOUISIANA-LAFAYETTE 65
KNOXVILLE, Tenn. (AP) — Grant Williams scored 31 points, pulled down 10 rebounds and showcased his newfound 3-point range for Tennessee.
Williams shot 3 of 4 from beyond the arc, matching his 2017-18 season total for 3-pointers. He shot 11 of 15 overall and led five Tennessee players in double figures.
Admiral Schofield had 15 points, seven rebounds and seven assists for Tennessee (2-0). Kyle Alexander, Jordan Bone and Jordan Bowden added 10 points each.
JaKeenan Gant scored 18 points, Marcus Stroman had 11 and Justin Miller added 10 for Louisiana-Lafayette (1-1).
RENO, Nevada (AP) — Caleb Martin scored all of his 22 points in the second half and Nevada shot 48 percent from 3-point range in the win.
Jordan Caroline scored 16 points, Tre'Shawn Thurman added 14, Jazz Johnson 12 and Cody Martin 11 for Nevada (2-0).
Anthony Townes finished with 13 points and Lafayette Dorsey added 10 for the Tigers (1-1).
NO. 8 NORTH CAROLINA 116, ELON 67
ELON, N.C. (AP) — Cameron Johnson and freshman Nassir Little scored 21 points apiece in North Carolina's rout.
Freshman Coby White added 14 points to help the Tar Heels (2-0) sweep their two-game, season-opening barnstorming tour of regional mid-majors
Sheldon Eberhardt scored 16 points, Steven Santa Ana added 14 and Tyler Seibring finished with 10 for the Phoenix (1-1). They haven't beaten North Carolina since 1918 and remained winless against Top 25 opponents since moving to Division I in the late 1990s.
NO. 11 AUBURN 88, NO. 25 WASHINGTON 66
AUBURN, Ala. (AP) — Chuma Okeke had 19 points and 10 rebounds and Samir Doughty scored 18 as the Tigers (2-0) raced to an 18-point halftime lead and pushed it to 30 in their first home win over a ranked nonconference team in nearly 48 years.
Jared Harper and Bryce Brown both scored 13 points for the Tigers. Harper also had five assists. Center Austin Wiley saw his first action in more than a season, scoring five points in 13 minutes.
Jaylen Nowell had 16 points for Washington. Nahziah Carter also scored 16 off the bench. Noah Dickerson had 12 points before fouling out midway through the second half, and David Crisp scored 10 points for the Huskies.
NO. 12 KANSAS STATE 56, KENNESAW STATE 41
MANHATTAN, Kan. (AP) — Barry Brown and Makol Mawien each scored 15 points, Dean Waded added 13 and Kansas State stumbled through a season-opening win.
The Wildcats won their 24th consecutive non-conference game at Bramlage Coliseum despite playing without Xavier Sneed, who tweaked an ankle in practice Thursday and coach Bruce Weber held him out as a precaution.
Kosta Jankovic had 10 points to lead the Owls (1-1), who committed 21 turnovers and were no match athletically for their Big 12 foe.
NO. 14 OREGON 81, EASTERN WASHINGTON 47
EUGENE, Ore. (AP) — Freshman Bol Bol had 23 points and 12 rebounds for his second double-double in as many games as Oregon rode its stifling defense to the win.
Paul White and Ehab Amin each added 11 points, and Payton Pritchard had 10 points and eight assists.
Oregon's largest lead was 42 points late in the second half.
Cody Benzel led Eastern Washington (0-2) with 16 points.
NO. 15 VIRGINIA TECH 87, GARDNER-WEBB 59
BLACKSBURG, Va. (AP) — Nickeil Alexander-Walker and Isaiah Wilkins scored 21 points apiece as Virginia Tech won its opener.
Kerry Blackshear Jr. added 12 points for the Hokies, who allowed Gardner-Webb to keep it close until after halftime.
Nate Johnson scored 17 points to lead the Runnin' Bulldogs (0-2), who crept within four points less than five minutes into the second half. Virginia Tech responded with an 8-0 run and then pulled away.
NO. 18 MISSISSIPPI STATE 95, AUSTIN PEAY 67
STARKVILLE, Miss. (AP) — Quinndary Weatherspoon scored 21 points, Nick Weatherspoon added 19 as Mississippi State won its opener.
Tyson Carter scored 12 points and Abdul Ado added 11. Aric Holman had 10 points and 10 rebounds. Mississippi State shot nearly 58 percent from the field.
Austin Peay (1-1) was led by Steve Harris, who had 17 points. Terry Taylor added 15.
NO. 21 UCLA 91, LONG BEACH STATE 80
LOS ANGELES (AP) — Moses Brown had 17 points and 10 rebounds, and UCLA pulled away in the second half for the win.
It was the freshman's second straight double-double for the Bruins (2-0). Kris Wilkes added 17 points.
Deishaun Booker finished with a career-high 31 points for Long Beach State in its season opener. He made all eight of his free throws.
NO. 22 CLEMSON N.C. CENTRAL 51
CLEMSON, S.C. (AP) — David Skara scored 16 points and Clemson opened with two straight wins for the 17th time in 18 years.
Aamir Simms had 14 points and Shelton Mitchell 11 for Clemson. The team's leading scorer last season, Marcquise Reed, was held to six points on 1-of-7 shooting. Clemson started the game by hitting its first eight shots against the Eagles (0-1).
Raasean Davis, the Eagles' leading scorer at 15 points per game last season, was held to four points on 2-of-5 shooting in the opening period.
He finished with 14 points, and Zaccary Douglas had 12.
NO. 23 LSU 97, UNC-GREENSBORO 91
BATON ROUGE, La. (AP) — Naz Reid scored 29 points and Tremont Waters had 21 points and 10 assists for LSU in the win.
The Tigers (2-0) led by 16 points with seven minutes remaining in the game, but needed to withstand a late rally by the Spartans. Skylar Mays and Waters each made a pair of foul shots in the final seconds to preserve the victory for LSU. The Tigers made 28 of 31 foul shots in the game. Ja'vonte Smart added 13 points.
Kyrin Galloway scored a career-high 32 points to lead Greensboro (1-1). Francis Alonso added 20 points, while Isaih Miller had 13 and Demetrius Troy 11.
---
---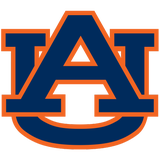 Get more from Auburn Tigers
Follow your favorites to get information about games, news and more
---