Four NFL starting QBs in danger of losing their jobs
The quarterback position in the NFL is one that makes or breaks teams. If you have a good one, your chances of postseason play are usually pretty solid. On the flip side, teams with poor signal-callers are usually guaranteed to fail.
There are four quarterbacks that have already cost their teams after just three weeks of action. Unless they turn things around quickly, they'll soon be holding clipboards on the sideline.
Whether it's soon or at the end of the season, these men are in danger of being replaced.
Sam Bradford, Philadelphia Eagles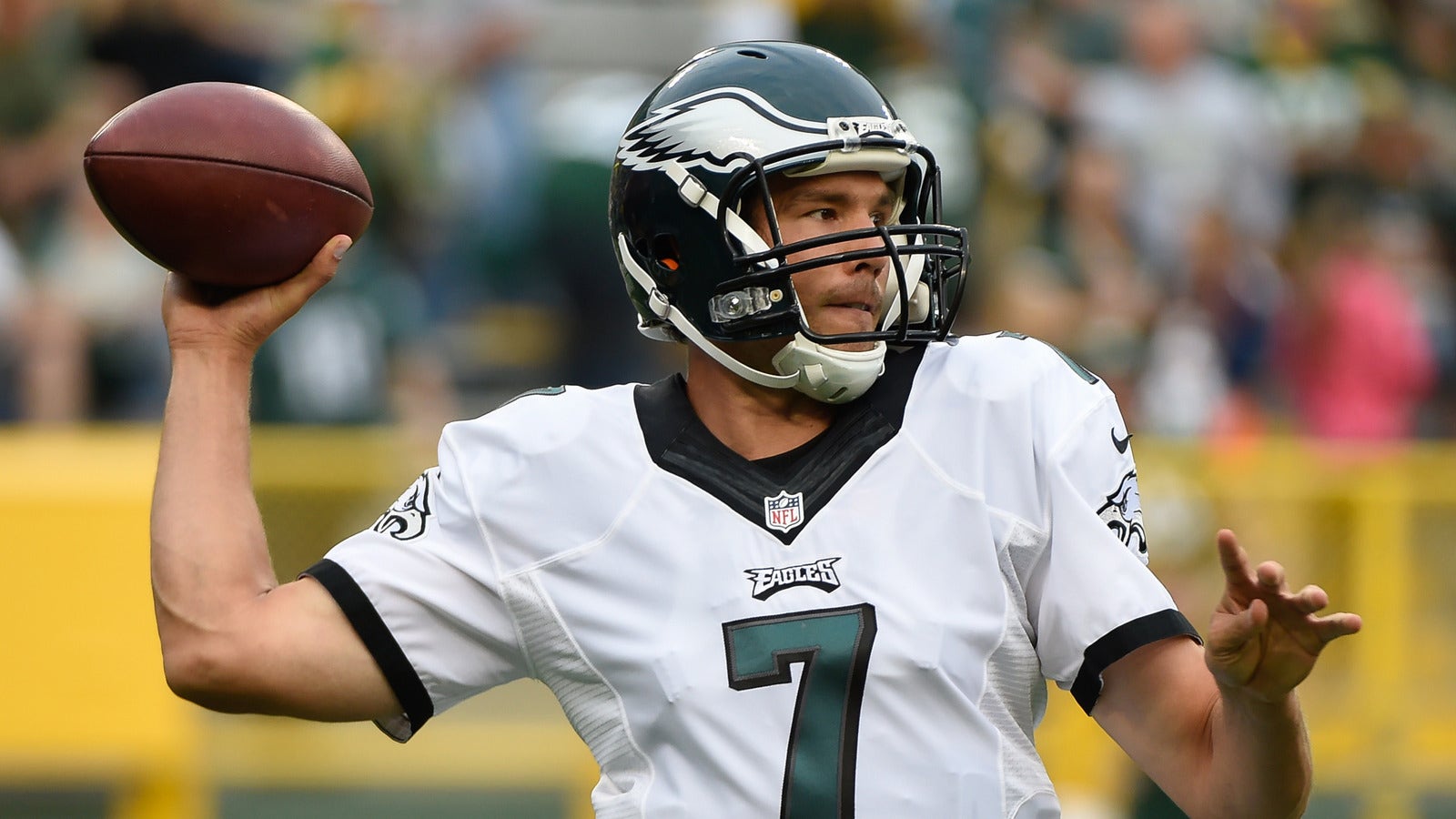 Through three games, it's safe to say Bradford hasn't been the shining gem Chip Kelly hoped he was purchasing this summer.
During his first two starts against Atlanta and Dallas, Bradford made some bone-headed mistakes and ended up throwing four interceptions.
Thankfully he didn't need to make a lot of plays with his arm in Week 3 against the New York Jets, as Ryan Mathews and Darren Sproles carried the Eagles to victory. As it was, he finished with just 118 yards and one touchdown on 28 attempts for a miserable 4.2 yards per attempt average. Although he did manage to finish without a turnover, his play could hardly be called competent.
With Mark Sanchez waiting in the wings, it's not hard to imagine Bradford will lose his job if he puts together a couple more poor performances in the coming weeks. The NFC East is WIDE open right now, and Kelly's reputation is on the line big time in 2015.
Kirk Cousins, Washington Redskins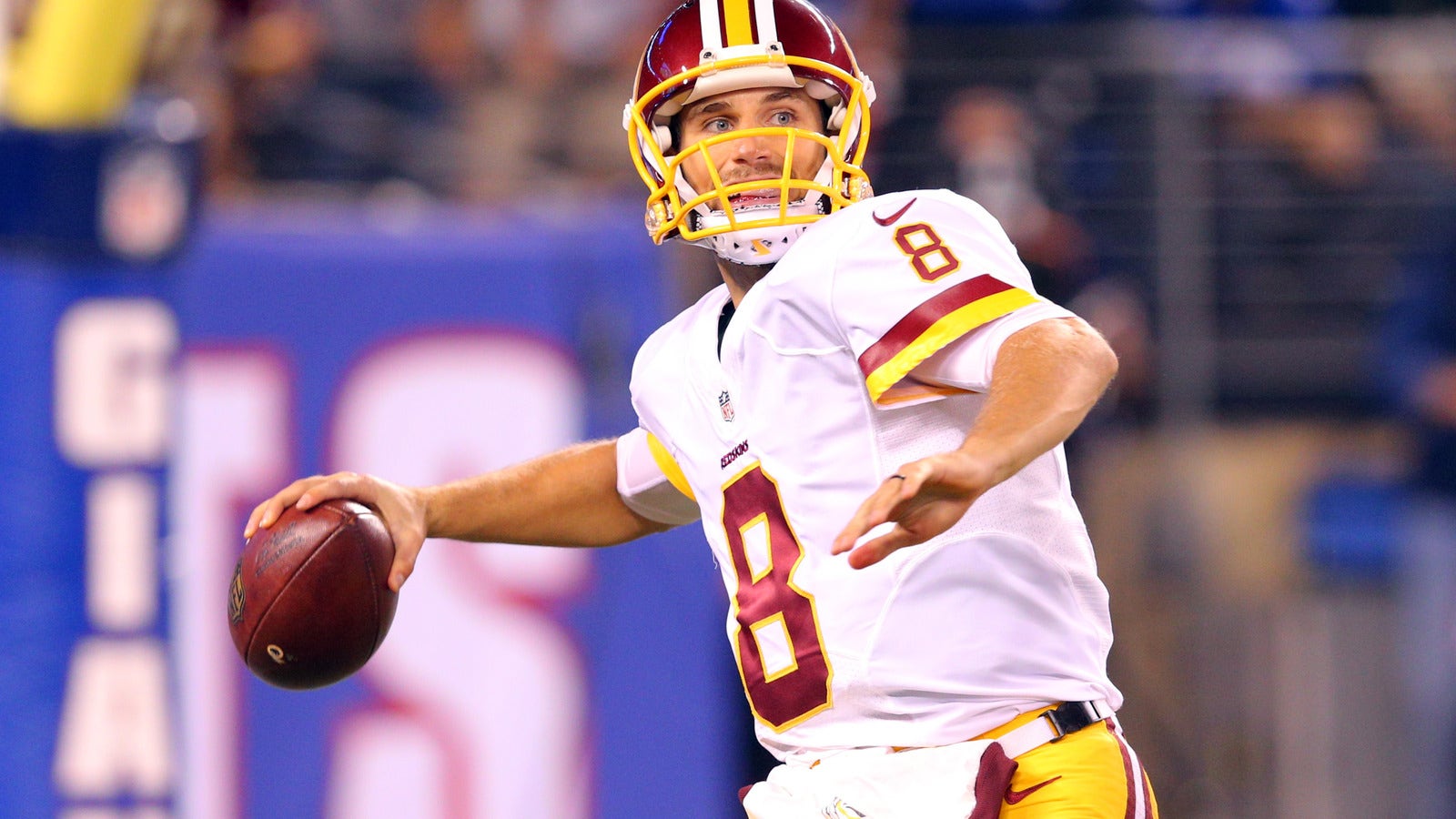 During Thursday night's debacle against the New York Giants in Week 3, Cousins threw two bad interceptions, bringing his career total up to 23 in just 12 starts. His poor decision-making is so bad it's epic: "Kirk Cousins has the highest interception rate in the NFL since 2012 (min. 400 att)."
While head coach Jay Gruden remains staunchly supportive of Cousins (for reasons that defy logic), he may be forced to turn to either Colt McCoy — who is currently out with a foot injury — or Robert Griffin III at some point soon.
After three games, the former Michigan State quarterback is sporting a high completion rate of 69.2 percent and has passed for 715 yards, but he has also already thrown four interceptions compared to just three touchdowns.
Cousins isn't going to suddenly stop throwing the ball to other teams, either. He cannot help himself, and he'll either be benched or his team will continue tanking the rest of the way in 2015. Either way, he's not going to be the starter next year in Washington.
Colin Kaepernick, San Francisco 49ers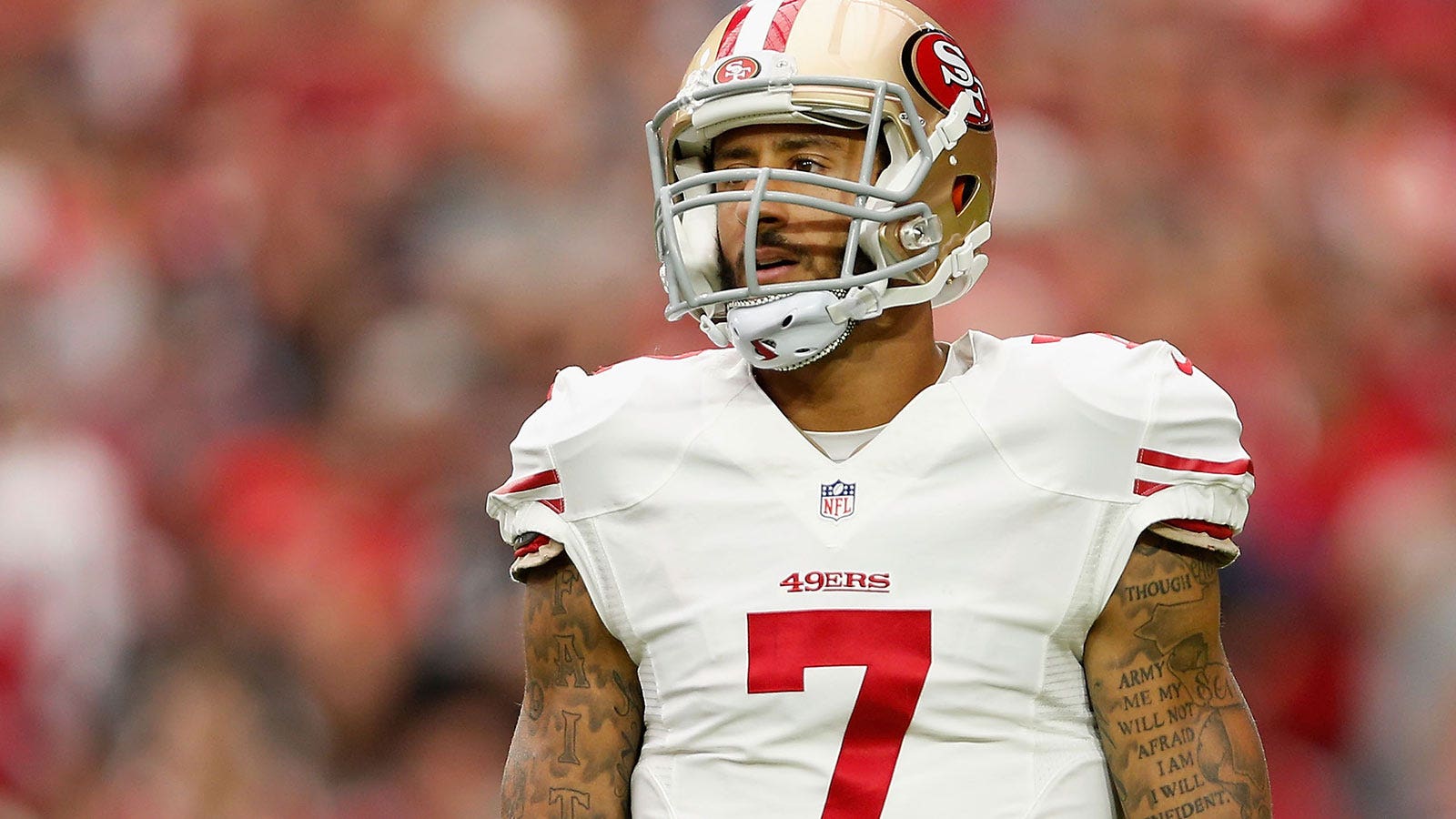 There are no positive words one can use to describe the putrescence that was Kaepernick's Week 3 performance. To be fair, he did fairly well in the first two games of the season. However, he wasn't asked to do much in Week 1 against Minnesota and did almost all his damage in the second half against Pittsburgh when the Steelers had already put the game away.
For the season, Kaepernick has passed for 567 yards (No. 28 in the league) with just two touchdowns and four interceptions — all of which came against Arizona in Week 3.
Given the nature of his current contract with the 49ers — it's essentially a year-to-year deal — there is no doubt Kaepernick is playing for his job this year. It's going to take a few more horrible starts for San Francisco to consider benching him in favor of Blaine Gabbert during the season, but nobody should be surprised to see Kaepernick gone next year if he continues to regress.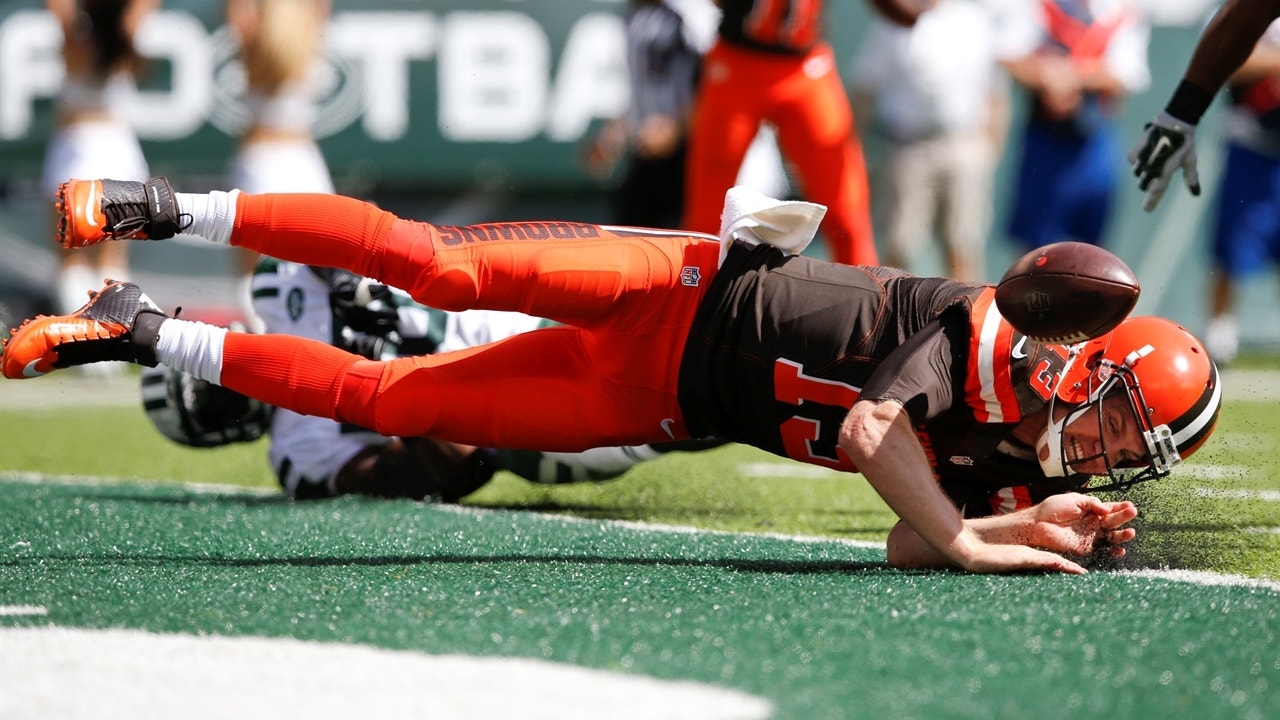 Of the four quarterbacks listed here, McCown's status is perhaps the most tenuous. Head coach Mike Pettine might not be on a very long leash himself in Cleveland, so winning now is of utmost importance. And, while he assumed starting McCown would be the best way to achieve that goal, it's becoming quite clear that's not the case.
Johnny Manziel is by no means a polished NFL quarterback. He is, however, much better suited to give the Browns a lift offensively than the conservative McCown, who has yet to win a game this year. Browns fans and many in the media are clamoring for Manziel to get a shot to earn his stripes, and he should after looking really solid in Week 2.
We already know what McCown brings to the table. He's a mediocre quarterback who sometimes makes excellent throws but doesn't have the moxie or arm strength to make use of the deep speed Travis Benjamin brings to the table. Manziel, on the other hand, is not afraid to take shots downfield, which is exactly what this team needs.
More from Sportsnaut: