Former Vikings and Cardinals coach Dennis Green dies at age 67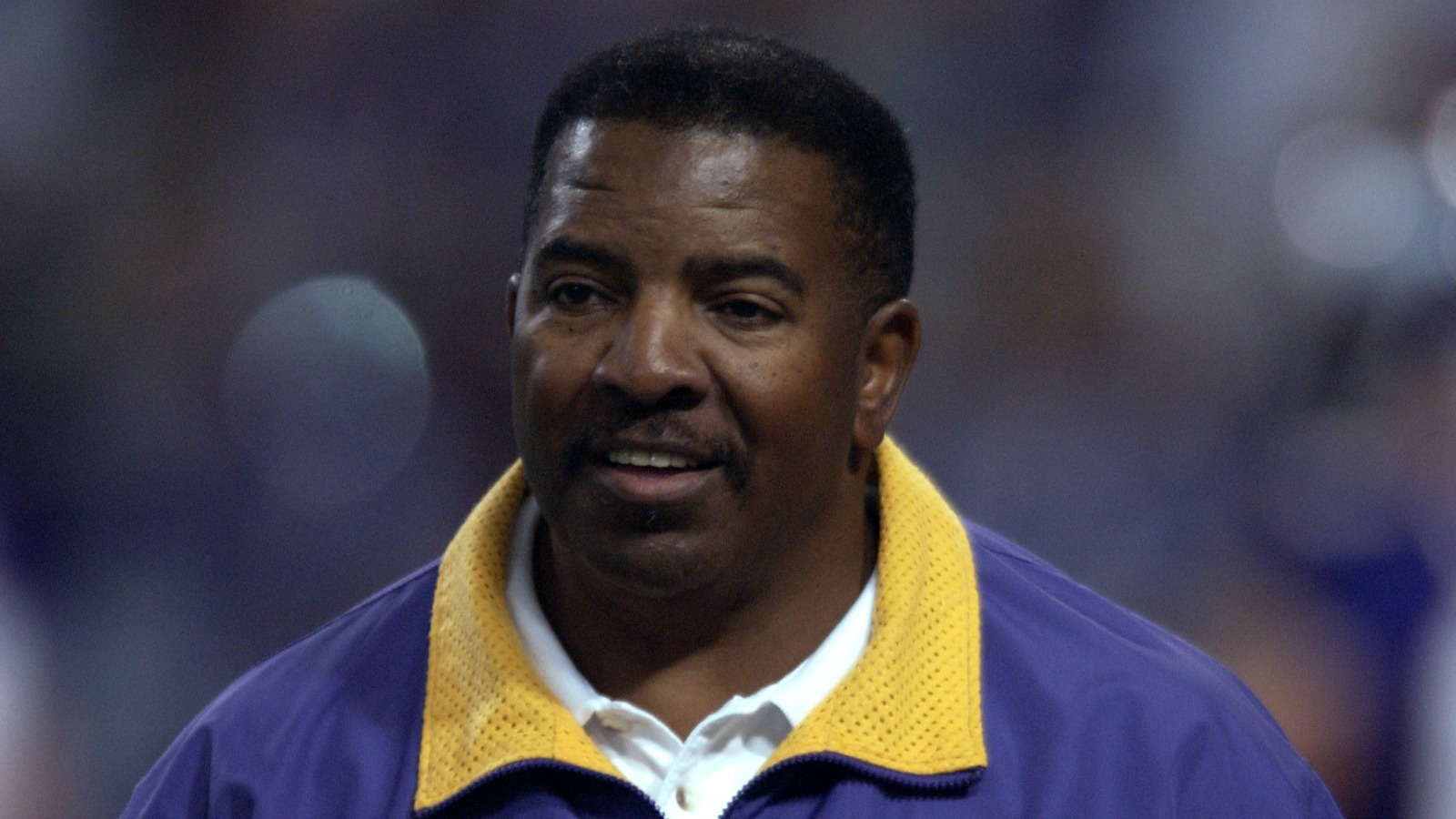 Former Minnesota Vikings and Arizona Cardinals head coach Dennis Green passed away at age 67 on Friday morning.
Former Vikings and Cardinals coach Dennis Green died early this morning after suffering cardiac arrest, per friend Ray Anderson. He was 67.

— Adam Schefter (@AdamSchefter) July 22, 2016
Dennis Green's family: "Dennis passed away last night from complications of cardiac arrest. His family was by his side and he fought hard."

— Ian Rapoport (@RapSheet) July 22, 2016
Green coached the Vikings from 1992-2001, going 97-62 and made eight playoff appearances in those 10 seasons. Minnesota reached the NFC title game in the 1998 and 2000 seasons.
We are incredibly saddened by the sudden passing of former Vikings Head Coach Dennis Green.https://t.co/bH4BmqTI8Q pic.twitter.com/T98UZLjWeW

— Minnesota Vikings (@Vikings) July 22, 2016
In three seasons with the Cardinals, he was 16-32. He was with Arizona from 2004-06.
Cardinals president Michael Bidwill released this statement: "All of us at the Cardinals are incredibly saddened by the news of Dennis Green's passing. Coach Green will rightly be remembered as a true innovator, leader and pioneer among football coaches. We express our deepest sympathy to his family and his many friends."
NFL Executive Vice President of Football Operations Troy Vincent issued this statement: "We are saddened to hear the news of Dennis Green's passing. Denny was a terrific head coach and inspired his players on and off the field. He helped pave the way for minority coaches and recently served as a key advisor on the NFL's Career Development Advisory Panel. On behalf of the NFL, our thoughts and prayers go out to the entire Green family."
Green also coached collegiately for Northwestern from 1981-85 and Stanford from 1989-91.