Calvin Johnson says if Lions were contenders it would have been harder to walk away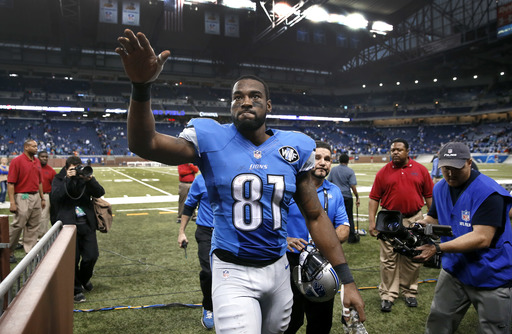 It looks like health wasn't the only reason Calvin Johnson stunned the football world by retiring at the age of 30. The former Detroit Lions superstar wide receiver admitted that if the franchise was a more viable threat to contend for a Super Bowl title, he might not have called it quits.
"If we would've been a contender, it would have been harder to let go," Johnson told ESPN.
The Lions reached the playoffs only twice during Johnson's nine-year career and never made it past the wild-card round during that span. Johnson, who missed only five games during his career, had another spectacular season in 2015, totaling 88 receptions for 1,214 yards and nine touchdowns.
Johnson and Lions QB Matthew Stafford formed one of the best quarterback-wide receiver duos in the league. But that did not lead to a lot of success on the field, reaching double digits in wins just twice during their time together in Detroit.
A six-time Pro Bowl wideout, Johnson dealt with a number of injuries the past five years that ranged from his ankles to his fingers. He led the league in receiving yards twice, receptions and receiving touchdowns once.
This isn't the first time the Lions have seen a likely Hall of Fame player abruptly walk away from the game. Barry Sanders retired in 1999 after 10 years in the league but also said the team's chances to win a title weighed heavily in his decision.