A St. Louis bar is masterfully trolling the Rams with a new gameday promo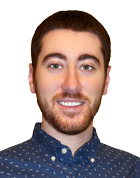 The city of St. Louis was stripped of its NFL team this offseason when the Rams moved back to Los Angeles after 20-plus years away from their former home. Fans were understandably upset about the team leaving for the West Coast, and many still haven't gotten over it.
Can you really blame them?
One bar in the St. Louis is taking action to show its disdain for the Rams leaving by offering a promo, which also trolls the franchise at the same time. Hotshots Sports Bar and Grill will knock $1 off domestic beer pitchers each Sunday for every touchdown scored against the Rams.
Join us every Sunday and hate watch the Rams with us all season long. Their losses are YOUR gains as we will offer Hotshots customers $1 Off all domestic pitchers for every TD against the Rams, every week! The more they give up (which will be a lot), the more you can win while we root on literally ANYONE else. We have not forgotten what Stan and his cronies did to our city so we will have your shot to take a few jabs at them each week as well.
Unfortunately for fans hoping to get really cheap beer, it might not be as great as it sounds. The Rams had a great defense last season, allowing just 20.6 points per game. That equates to about two-plus touchdowns per game, or $2 off domestic pitchers.
Still, it's a nice bonus while requiring absolutely no effort on the part of the beer-drinker, though the discounts would be much bigger had it been for a team like the Saints.