A change in the NFL's marijuana policy may come too late for Josh Gordon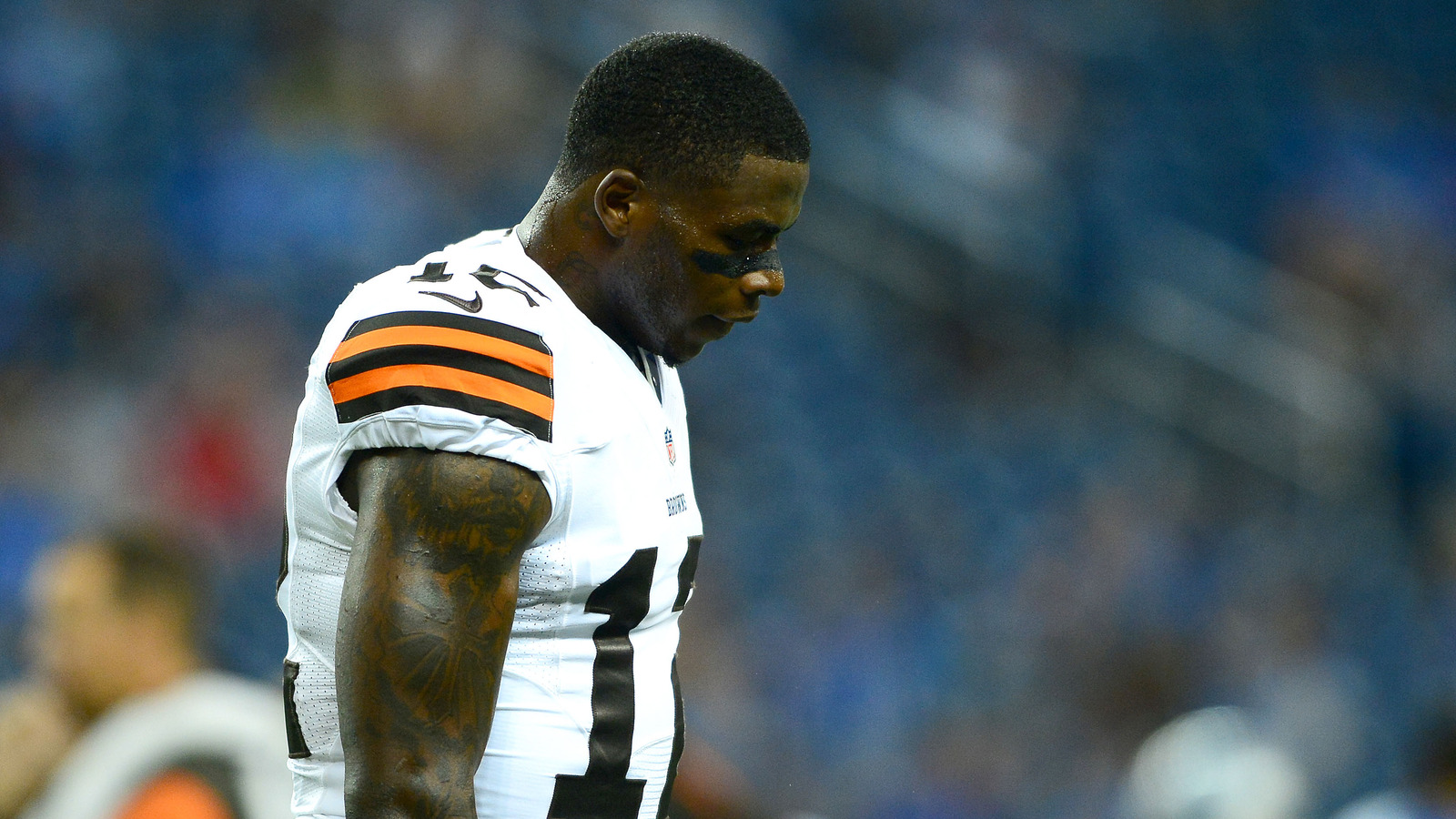 Welp, it happened again.
Beleaguered Cleveland Browns receiver Josh Gordon failed another drug test last month, and the NFL has denied the request for reinstatement he filed in January.
Gordon's been caught up in the league's punishment vortex for what feels like forever now, so it follows that his latest screwup has been dealt with in monolith: He's used up all of his strikes. He doesn't appreciate the opportunity he's been given. He likes weed more than he likes football. Blah blah blah blah blah.
But, have you looked at the NFL's marijuana testing policy? Like, lately?
A reappraisal of the failed drug test that landed Gordon a 16-game suspension, which was due to inconsistencies in his urine sample via ProFootballTalk:
"Urine samples routinely are split into two bottles, the "A" bottle and the "B" bottle. If the "A" bottle generates a positive result, the "B" bottle is tested. Amazingly, the "B" bottle doesn't have to independently show a violation. Instead, the substance abuse policy states that the "'B' bottle Test need only show that the substance, revealed in the 'A' bottle Test, is evident to the 'limits of detection' to confirm the results of the 'A' bottle Test. […] For Gordon, the "A" bottle showed a concentration of 16 ng/ml, only one nanogram per milliliter above the limits of 15. The "B" bottle showed a concentration of 13.6 ng/ml — less than the threshold."
Gordon averaged within the allowable limits at the time, but failed the test because one bottle was labeled "A" and the other was arbitrarily labeled "B." Moreover, because the NFL has progressive "stages" of behavioral clauses that need to be complied with for repeat offenders and Gordon was on "Stage III," he had to pass a test every three or so days.
"Per a source with knowledge of the situation, Gordon landed in Stage III of the program last year as part of a negotiated two-game suspension for the use of cough syrup that contained codeine. Once in Stage III, a player never leaves. And he must pass up to 10 drug tests per month. According to the source, Gordon has passed at least 70 drug tests."
The league threshold for THC is now 35 nanograms per milliliter, only recently raised from a piffling 15 ng/mL. In scientific terms, that's 35 parts per billion. In regular people terms, it's negligible. With the increases in cannabis potency of late, you could probably test positive if you inhaled secondhand marijuana smoke, but under the NFL's new policy, "passive inhalation" isn't an acceptable defense.
The MLB threshold for THC is 50 ng/mL. The World Anti-Doping Agency, which deals with the testing of Olympic athletes, has a 150 ng/mL standard. In this context, the NFL's 35 ng/mL is at least stringent, if not reactionary, and the suspensions typically handed down for exceeding that limit can't really be described as anything other than draconian.
Especially when you take the time to actually stop and look around. Marijuana is legal for personal use in four states (including America's capital), and it's either legal for medical use, heavily decriminalized, or both in 23. 16 NFL franchises play their home games in states with some form of legalized medical marijuana.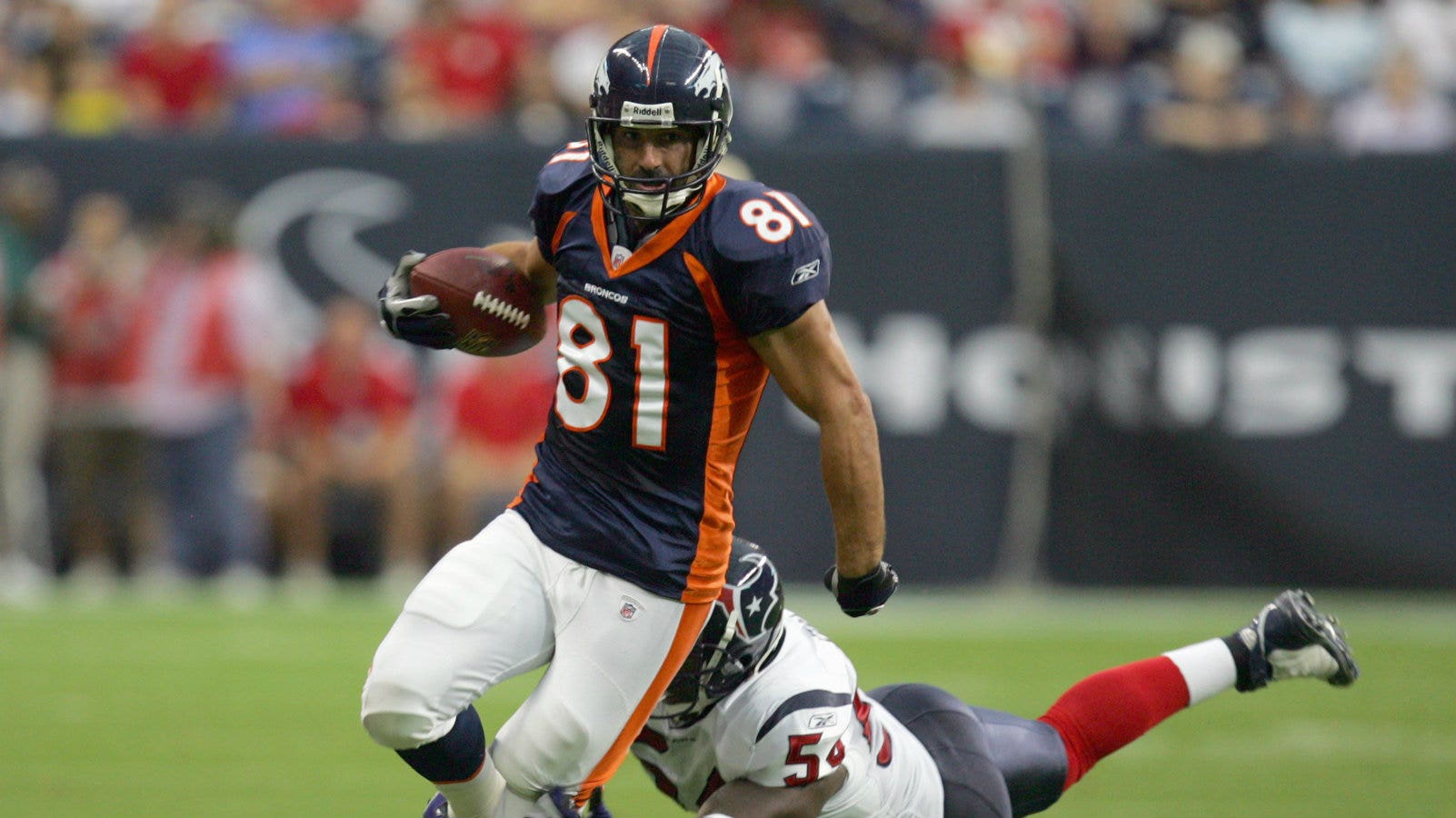 It also has proponents as an alternative to opiate painkillers for active players, like former Broncos tight end Nate Jackson. Last March, Jackson spoke at a "Sports, Meds and Money" conference in Denver, and said that marijuana was to thank for his retiring without an addiction to prescription drugs:
"It kept my brain clean. I feel like I exited the game with my mind intact. And I credit that to marijuana in a lot of ways and not getting hooked on these pain pills that are recklessly distributed in the league when a guy gets an injury."
According to Abby Haglage of The Daily Beast, Kyle Turley– a former offensive lineman and nine-year NFL veteran that was diagnosed with early signs of CTE at 34– gathered a coalition of 30 retired players and partnered with marijuana extract maker Constance Therapeutics to test the efficacy of marijuana as a pain reliever. Turley, who retired with what Haglage described as a "full-blown addiction to pharmaceuticals" and was struggling with thoughts of suicide, credited marijuana with saving his life on ESPN last November.
"My life is getting exponentially better. I'm getting myself back. My mind is starting to come back in many ways, and cannabis allows you to do that, it allows you to deal with these things."
In 2014, Harvard psychiatrist Lester Grinspoon penned an open letter to NFL commissioner Roger Goodell positing "that compounds found in marijuana could play a vital role in protecting player's brains" (read: prevent CTE). Goodell said soon after that he'd consider allowing marijuana for medicinal purposes if it was found to be a legitimate solution to mounting health issues. The hope with Turley et Co. is that they can prove marijuana to be this legitimate solution and affect change in NFL regulations.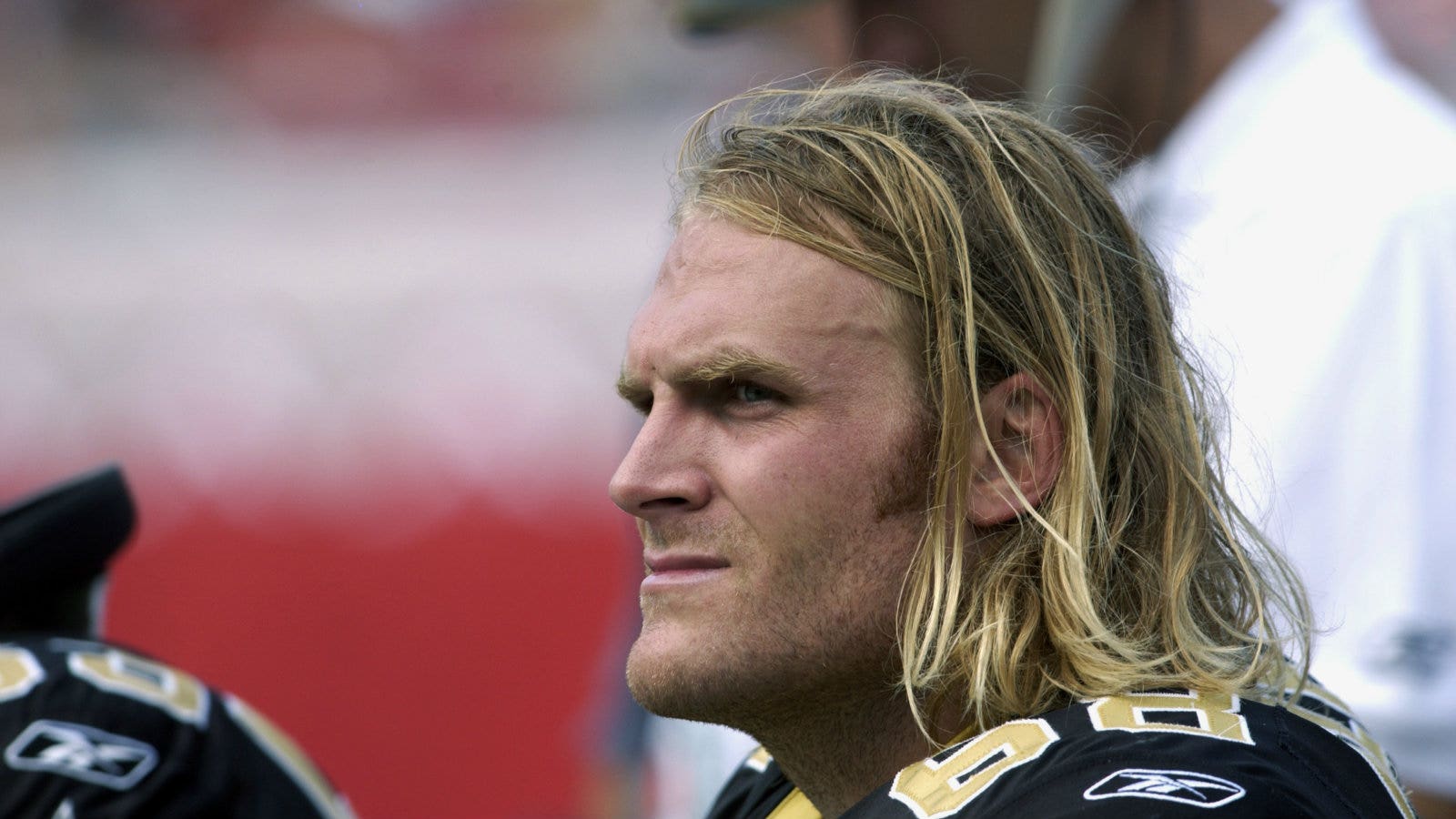 But that's the future.
Right now marijuana use is still prohibited, and that's probably not going to change until the NFLPA negotiates the next collective bargaining agreement. At which time the league could potentially use lessened restrictions on marijuana as the carrot to the stick of tougher HGH testing.
Meanwhile, the NFL is still a privately owned organization and can be as unreasonable and inconsistent about its drug testing policies as it pleases, and Josh Gordon– who can re-apply for reinstatement on August 1– hasn't suited up in so long that it's become difficult to recall whether he was even good or not.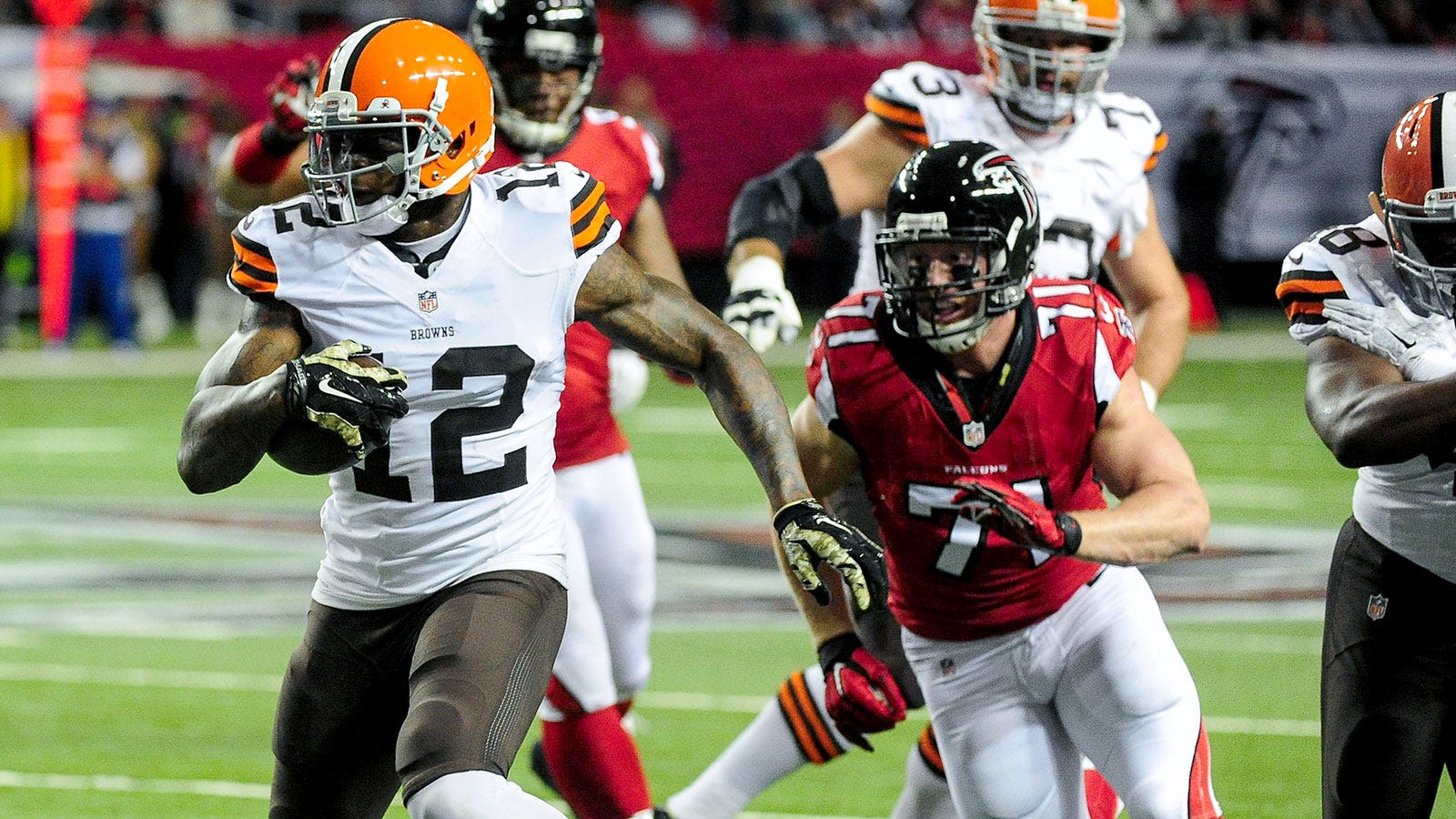 He was, by the way.
Despite testing positive for codeine and being suspended for two games in 2013, Gordon led the league with 1,646 receiving yards and became the first NFL player to post back-to-back 200-yard outings. At a time, the idea of Johnny Manziel scrambling out of the pocket and hitting Gordon on fly routes was mouthwatering, before both of their careers went careening over a cliff.
Gordon was suspended the first 10 games of the 2014 season for a similar violation and then sat out all of 2015, again, for violating the league's Substance Abuse policy. To put it in perspective, Manziel has come and gone and Cleveland has been let down by two other quarterbacks since the last time anyone saw Gordon in a Browns jersey.
Yes, the rules are ridiculous and antiquated. Yes, weed is mostly harmless for NFL players. In fact, it may even be actively good.
But Josh. My guy. You're literally pissing money away. And if your career isn't finished already it's definitely beginning to brown on top.
So if you're reading this (which I'm almost certain you aren't), please, get it together. I'm trying to watch more of this next season.