Pat Riley: 'My ego got totally out of control' with Lakers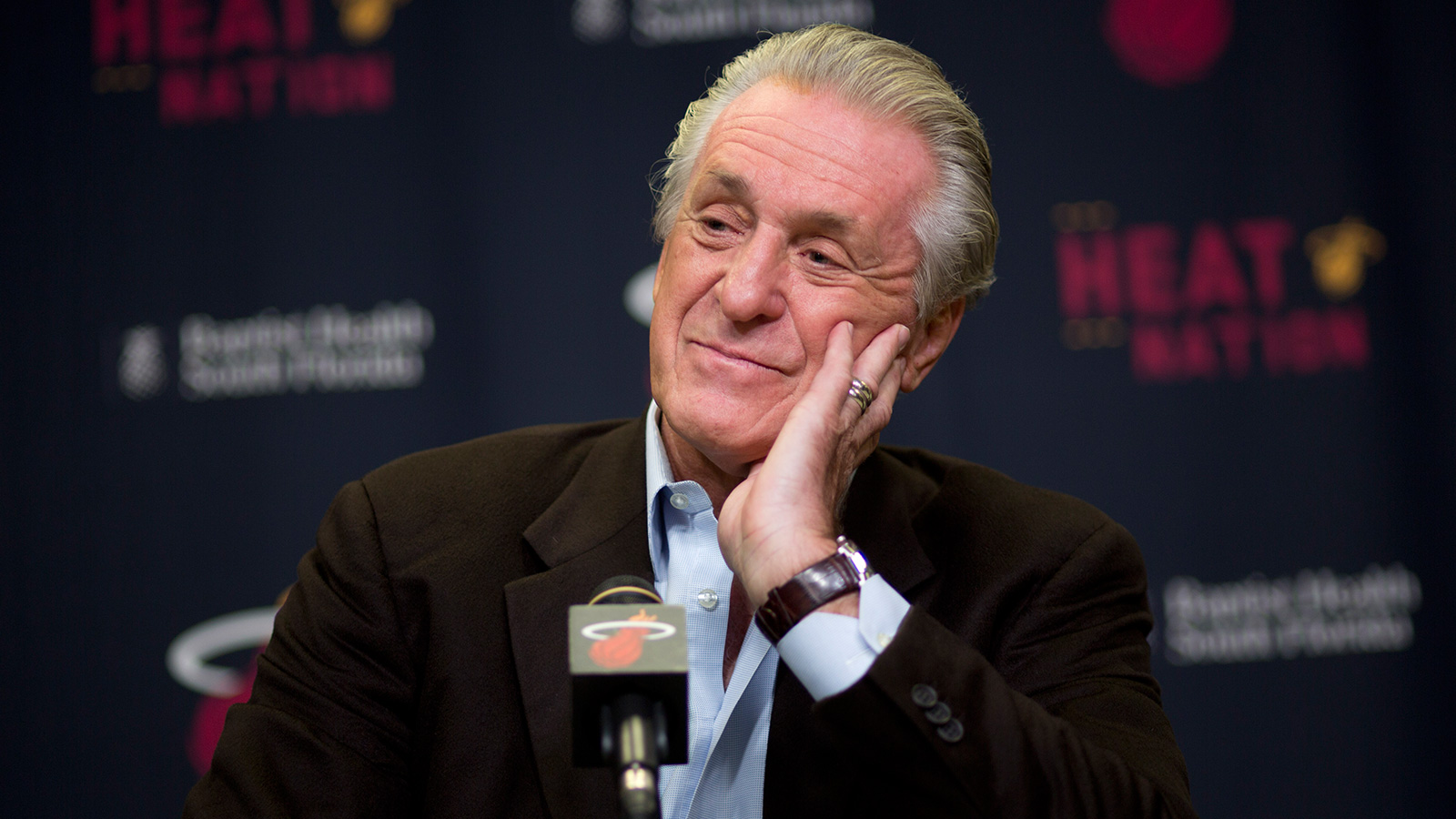 It can be helpful to be self-aware as one makes one's way through life. But a healthy dose of ego isn't all bad, either. And when the two concepts meet, you apparently get Miami Heat team president Pat Riley, the man who coached "Showtime" for the Los Angeles Lakers in the 1980s.
Those were good times in southern California, as the team won four titles under Riley, including the first back-to-back championships in the NBA in almost 20 years. But the end of Riley's tenure in Los Angeles wasn't great, as he clashed with players at times and failed to get along with his fellow executives.
Earlier this week on the Dan Le Batard Show on ESPN Radio, Riley talked about the end of his time with the Lakers, admitting that his ego got the best of him as things wound down, as transcribed by Barry Jackson of the Miami Herald:
"When I became Mr. GQ in 1988 is when things began to change for me with my relationship with the players. You have to watch out for that when you're a head coach. I went through a period of time from 1987 to 90 where my ego got totally out of control…. But I was young, had a great team. We won all these championships. I was getting all this credit. Armani and I became good friends. I always loved clothes and that moniker sort of stuck."
The topic of Riley's status as "Mr. GQ" only came up in the first place because Le Batard and Stu Gotz asked Riley the hard-hitting questions: Namely, does Riley wear silk pajamas to bed? (He answered no.)
Riley's time with the Lakers came to an end in somewhat ignominious fashion, as the team lost to the Phoenix Suns in the Western Conference playoffs in Riley's final game with the team. After taking one year away from the game, Riley returned as head coach of the New York Knicks. The Lakers beat Riley's Knicks both times they played each other in that initial 1991-92 season.
(h/t Miami Herald)
MORE NEWS:
Want stories delivered to you? Sign up for our NBA newsletters.