Room Service, Rosalind run dead even at Keeneland
LEXINGTON, Ky. (AP) The waiting for stewards to decide the outcome seemed to drag on, but their conclusion pleased the jockeys and trainers of two horses who raced each other so hard to a finish that couldn't be settled by video replay or a photo finish.
Credit Room Service and Rosalind for leaving them no choice but to call it even as they dueled to an exciting dead-heat finish in Saturday's $500,000 Central Bank Ashland at Keeneland and earn big points toward the Kentucky Oaks.
The hardest part was waiting, and neither camp was sure which horse had won. After at least 10 minutes, officials determined that both did.
"I thought I got nosed out," Room Service's trainer Wayne Catalano said. "From the angle I had, I thought it was very, very close and it looked like I got nosed out. But when it took that long (to determine the winner) I said, `OK, I'll settle for a dead heat now."'
Both 3-year-olds laid back in the Grade 1 stakes race before surging ahead at the top of the stretch to run side-by-side to the wire. At first glance Rosalind appeared to have the inside edge before the outcome was declared even upon photo review.
It was Keeneland's first dead heat in a Grade 1 stakes race.
"It was a long wait," Rosalind jockey Joel Rosario said. "It was very close. I knew (Room Service) was on the outside coming at the wire. I knew it was very close.
"I thought we won and Shaun (Bridgmohan) thought he won, too. It was an exciting race."
Room Service and Rosalind ran the 1 1-16 miles in 1:43.38. Room Service paid $6.60, $6.40 and $4.20. Rosalind returned $5, $4.40 and $3.40.
The rare ending gave each horse 70 points toward the Oaks on May 2 at Churchill Downs along with $200,000 each.
Thank You Marylou paid $4.80 to show and earned 20 points.
Race favorite Testa Rossi, with Jose Lezcano aboard, rallied to finish fourth and earn 10 points. The French-bred horse was supposed to be the story after winning five of eight starts coming in but ended up being upstaged by two fillies who didn't give an inch in the stretch.
The ruling that brought a cheer from 27,688 who got their money's worth on a cool, sunny afternoon. The handlers of both horses meanwhile were left with a tough decision that they're both glad to have.
"I will talk to the owners," Catalano said. "They like to run in these big races. That's what we are all in the game for. Mr. (Gary) West is here today and that is a beautiful thing. I don't get to see him that often and to win a big race was great."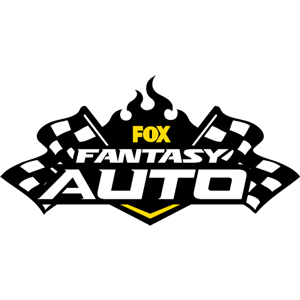 FOX Fantasy Auto
Form a Racing Team, Compete for Prizes
Play Now!