Ryan Braun's a top 5 fantasy pick
Note: update April 3
It's that time of year again.
While you tear your hair out about taxes or losing the ridiculous MegaMillions drawing, baseball fans are experiencing that rush that comes with the beginning of April. Across the country, fans are readying for Opening Day festivities with a renewed enthusiasm and sense of hope.
Sure, I could trot out my favorite line from "The Shawshank Redemption" here about the downside of "hope." I just don't want to toss on negativity when considering the 2012 Major League Baseball season. There will be plenty of time to discuss plummeting batting averages and soaring ERAs soon enough.
Let's celebrate the glory of a clean slate and the prospective heroes of the 2012 season.
I begin the festivities in Los Angeles with Matt Kemp.
1. Matt Kemp, LAD:
2011 Stats: .324, 39 HR, 126 RBI, 115 Runs, 40 SB
Analysis: Despite the ownership debacle in Los Angeles looming over the squad (and little lineup support), Kemp rebounded from a difficult 2010 season to establish new career marks in every standard fantasy category. He didn't just best his previous marks. He crushed them.
Kemp posted an absurd .440 BABIP last season. Given his high strikeout rate (139 or more in each of his four full major league seasons, his batting average is susceptible to fluctuation. I don't anticipate a precipitous decline in that category in line with his 2010 output (.249), but that .440 BABIP mark is not sustainable.
2. Ryan Braun, MIL
2011 Stats: .332, 33 HR, 111 RBI, 109 Runs, 33 SB
Analysis: There are still myriad questions about Braun's failed PED test and the subsequent reversal of his suspension. For now, it remains simply rumor, conjecture and speculation, and Braun will be in the lineup alongside Aramis Ramirez when Milwaukee starts its 2012 campaign.
The reigning NL MVP established new career marks in batting average, home runs and stolen bases last season after experiencing a moderate downturn in production in 2010. Braun owns a fantastic .312 career batting average and has averaged 32.2 home runs, 37.4 doubles and 106.2 RBI. I would anticipate a moderate regression in his stolen base total, as he'd averaged only 15.75 thefts in his first four seasons prior to last year's breakout. The loss of Prince Fielder will still sting a bit, though I like the addition of Aramis Ramirez, but celebrate the reinstatement.
3. Jose Bautista, TOR:
2011 Stats: .302, 43 HR, 103 RBI, 105 Runs, 9 SB
Analysis: Bautista exploded onto the scene in 2010 with a ridiculous power outburst. Yes, he'd been on the radar as a prospect in the Pittsburgh organization and performed well at the back-end of the 2009 season. Nobody could have anticipated his Herculean production following a decade in the minors and just three years of significance in Pittsburgh.
As a result, fantasy owners were skeptical about Bautista's potential to repeat his 2010 heroics and questioned his new multi-year contract. I'll admit it. I was among them. Bautista then turned in his second straight year of brilliance and boosted his batting average a full 42 points. He registered a robust .386 BABIP, a full 59 points higher than the mark he recorded in 2010, and his patience at the plate (232 walks in the past two years) will yield huge dividends once again.
Bautista receives additional support in the heart of the lineup with Brett Lawrie's arrival as the full-time third baseman. Barring a dramatic setback, Bautista will rank among the leaders in the power categories, and fantasy owners will happily take a batting average in the .275-.285 range (he's a lifetime .254 batter).
4. Jacoby Ellsbury, BOS:
2011 Stats: .321, 32 HR, 105 RBI, 119 Runs, 39 SB
Analysis: Ellsbury was limited to 18 games because of fractured ribs in 2010. He returned to the Red Sox and positively tore the cover off of the ball. To say that he established new career marks across the board would be a gross understatement.
Ellsbury's aptitude on the basepaths was evident in his 2008 and 2009 output. His surge in the power categories was an unexpected bonus. He had shown gap power in his two pre-injury seasons (49 doubles and 17 triples), but the sudden power explosion of 83 extra-base hits (including 32 home runs) could not have been anticipated. The Boston offense is undergoing changes, but the core remains intact. I suspect that we see a moderate pullback in his power numbers, but there are few five-tool players on the board.
5. Justin Upton, ARI:
2011 Stats: .289, 31 HR, 88 RBI, 105 Runs, 21 SB
Analysis: Upton appeared in a career-high 159 games in 2011 and afforded fantasy owners new career marks in four of the five standard categories. He cut his strikeout rate from 2010 and blasted 75 extra-base hits (39 doubles) to go along with 21 stolen bases in 30 attempts.
Look at his three full seasons. Upton posted a .288 composite batting average while averaging 24.7 home runs, 81 RBI and 19.7 stolen bases.
Did I mention that Upton won't turn 25 until August?
6. Carlos Gonzalez, COL:
2011 Stats: .295, 26 HR, 92 RBI, 92 Runs, 20 SB
Analysis: The critics descended upon Gonzalez quickly during his terrible open to the 2011 season. He batted .228 with one home run in 92 April at-bats before rediscovering his stroke in May. Gonzalez batted .311 during the rest of the season with numbers more in line with his 2010 heroics.
Remember, Gonzalez logged an absurd .436 BABIP in 2010, which was clearly an unsustainable level. He still produced a .378 BABIP last season. Gonzalez is one of few five-tool heroes in the game and has the gorgeous Colorado hitting backdrop as his playground. Gonzalez owns a brilliant .347 batting average at Coors Field.
7. Giancarlo "Mike" Stanton, MIA:
2011 Stats: .262, 34 HR, 87 RBI, 79 Runs, 5 SB
Analysis: Stanton broke through on the big stage in 2010 with 44 extra-base hits in 359 at-bats. He positively dominated as a sophomore, generating 69 extra-base hits with 87 RBI and 79 runs scored. Stanton's high strikeout rate will drag his batting average down (.261 in two seasons), but he did own a dominant .386 BABIP in 2011 (.394 in 2010).
The Miami lineup improved this offseason, thereby providing additional RBI opportunities and better pitches to hit for this behemoth. You may hate the "home run statue" in the Miami outfield, but get ready to see it a lot in the highlight reels.
8. Curtis Granderson, NYY:
2011 Stats: .262, 41 HR, 119 RBI, 136 Runs, 25 SB
Analysis: I won't call him "The Grandy Man." Oh, wait. I just did. Granderson piqued the interest of fantasy owners upon arriving in New York. He generated a solid first year with the Yankees in 2010. He positively obliterated his previous career marks in home runs, RBI and runs scored while posting his third 20-stolen base season in the past five years (25). The rest of the Yankee machine may be changing, but Granderson is just coming into his prime.
9. Andrew McCutchen, PIT:
2011 Stats: .259, 23 HR, 89 RBI, 87 Runs, 23 SB
Analysis: McCutchen took a step forward in the power department in 2011, his second full campaign for the Pirates. He hit 23 home runs and had 62 extra-base hits overall while driving in a career-best 89 runs. The boost in power came at a cost. McCutchen's strikeout rate increased, and he watched his batting average drop 27 points. His stolen base total dropped by 10.
I'll be curious to watch his batting average this season as he continues to mature at the plate. He batted .286 through his first 262 games before last year's downturn with a .345 BABIP.
10. Josh Hamilton, TEX:
2011 Stats: .298, 25 HR, 94 RBI, 90 Runs, 8 SB
Analysis: Hamilton comes to spring training under a huge cloud caused by his highly-publicized alcohol relapse. How it ultimately impacts his on-field performance remains to be seen.
Fantasy owners need to consider this issue as they stride into their draft rooms. This concern is a second layer on top of the annual injury concerns. Hamilton has been a beast in the batter's box since his 2007 breakthrough campaign in Cincinnati. Unfortunately, he's appeared in 133 games or fewer in the past three years.
11. Nelson Cruz, TEX:
2011 Stats: .263, 29 HR, 87 RBI, 64 Runs, 9 SB
Analysis: Can he stay healthy and avoid the recurrent hamstring injuries that force him out the lineup? I just want to see what he can do with a full season. In three seasons as an everyday player in Texas, Cruz has not appeared in more than 128 games. However, he's averaged 28 home runs and 80.3 RBI during this period with a total of 46 stolen bases.
Cruz possesses a career .270 batting average, so his .318 batting average in 2010 is the outlier. He posted a composite .261 in the 2009 and 2011 seasons.
12. Jay Bruce, CIN:
2011 Stats: .256, 32 HR, 97 RBI, 84 Runs, 8 SB
Analysis: Bruce produced new career marks in home runs, RBI, runs and stolen bases. He struck out a ton to drag his batting average down (25 points lower than 2010), but Bruce did generate a robust .351 BABIP. Bruce's home batting average was 35 points higher than his road mark with equal power numbers between them. The Cincinnati nucleus is strong in a fantastic park, and Bruce is just getting into his prime.
13. Matt Holliday, STL:
2011 Stats: .296, 22 HR, 75 RBI, 83 Runs, 2 SB
Analysis: Holliday made headlines because of an unfortunate run-in with a moth in August. He missed time early in the season because of an appendectomy and later injured his hand. Holliday's total of 124 games in 2011 was his lowest since his arrival to Colorado in 2004.
Following a short stay in Oakland that had the fantasy world worried about his output, Holliday joined the Cardinals for the second half of the 2009 season. He performed well alongside tag-team partner Albert Pujols. He'll be the anchor in St. Louis following Pujols' departure for Anaheim. Holliday has produced at least 22 home runs and 75 RBI in six consecutive seasons and owns a .315 career batting average.
14. Hunter Pence, PHI:
2011 Stats: .314, 22 HR, 97 RBI, 84 Runs, 8 SB
Analysis: Pence got to play the final 54 games in Philadelphia, a far cry from the unmitigated disaster that was the season endured by the Astros. He matched his home run output from his 100 games in Houston (11) and batted .324.
Pence has hit 22 or more home runs in four consecutive seasons, and his 97 RBI established a new career mark (91 in 2010). He's contribute strong production in four categories, and has stolen eight or more bases in five straight seasons.
15. Desmond Jennings, TB:
2011 Stats: .259, 10 HR, 25 RBI, 44 Runs, 20 SB
Analysis: Fantasy owners had been anxiously awaiting Jennings' arrival as the latest speed threat in Tampa. Jennings didn't disappoint with his 20 stolen bases in 26 attempts and 23 extra-base hits (nine doubles). He struck out once every 4.2 at-bats, something that will need to improve to make him a five-tool contributor.
16. Shin-Soo Choo, CLE:
2011 Stats: .259, 8 HR, 36 RBI, 37 Runs, 12 SB
Analysis: Choo came into the 2011 season as a hot pickup, and he actually cracked my top 10 heading into opening day. He had produced two remarkably similar seasons for the Indians in 2009 and 2010 before recurring oblique injuries limited him to 85 games.
Choo experienced a 41-point drop in his batting average and he struck out three times for every walk drawn. He's a prime comeback candidate.
17. Carl Crawford, BOS:
2011 Stats: .255, 11 HR, 56 RBI, 65 Runs, 18 SB
Analysis: Jayson Werth got off the hook because of Crawford's dismal introduction to Boston. Crawford batted .155 in 97 April at-bats and flailed to a career-low .255 mark for the season. The precipitous drop-off in his batting average (down 38 points from his career average) is one thing, but Crawford also stole fewer than 46 bases for just the second time since becoming an everyday player in 2003. Crawford appeared in 109 games in 2008 and was limited to 25 thefts.
* Crawford underwent arthroscopic surgery on his left wrist in January and, per The Boston Globe , will reportedly miss the first several weeks of the regular season. Approach him with caution.
18. Alex Gordon, KC:
2011 Stats: .303, 23 HR, 87 RBI, 101 Runs, 17 SB
Analysis: Do you remember the fever pitch over a rookie card of Gordon that wasn't supposed to be released several years ago? Well, if he can repeat his 2011 heroics, investors might get paid off in short order.
Gordon is a member of one of the most intriguing young lineups in the game for 2012 (Yes, I wrote that). He established new career marks in every standard fantasy category and ripped 45 doubles. Gordon may translate a few of those into longballs and crack the 30-home run mark this year.
19. Michael Morse, WAS:
2011 Stats: .303, 31 HR, 95 RBI, 73 Runs, 2 SB
Analysis: Morse was on the radar with a "sleeper" tag following his strong performance as a part-time contributor to Washington in 2010. He produced 29 extra-base hits in 266 at-bats with 41 RBI and a strong .289 batting average.
Nobody could have expected the former Seattle prospect to experience a true breakthrough campaign at 29 years old. That's exactly what Morse produced in 2011. He slammed 67 extra-base hits, including 31 home runs, and drove in 95 runs. He obliterated opposing pitching despite missing his tag team partner, Ryan Zimmerman, for much of the season (Zimmerman was limited to 101 games).
* Morse will start the 2012 season on the disabled list because of a strained right lat muscle. I leave his slot in my rankings unchanged pending additional information. He's currently expected to rejoin the team in mid-April.
20. Jason Heyward, ATL:
2011 Stats: .227, 14 HR, 42 RBI, 50 Runs, 9 SB
Analysis: The hype machine broke down in 2011. Now, the 22-year old slugger gets set for the monster comeback. I'll be curious to watch ADPs to see how the fantasy stock market trades him this spring.
Heyward set the fantasy world aflame with his strong rookie campaign, producing 52 extra-base hits with 72 RBI, 11 stolen bases (17 attempts) and a solid .277 batting average. He never found his stroke in 2011. Heyward's batting average dropped precipitously (50 points), though his contact rate actually improved slightly.
21. Shane Victorino, PHI:
2011 Stats: .279, 17 HR, 61 RBI, 95 Runs, 19 SB
Analysis: Victorino was limited to 132 games last season, but he contributed solid totals to each of the five standard categories. He generated 60 extra-base hits, stole 19 bases and boosted his batting average 20 points over his 2010 efforts (he equaled his career batting average).
Victorino has averaged 14.2 home runs and 30.2 stolen bases in the past five seasons.
22. Michael Bourn, ATL:
2011 Stats: .294, 2 HR, 50 RBI, 94 Runs, 61 SB
Analysis: Long before there was Lin-sanity, the fantasy world was inundated with myriad "Bourne Identity" film references. He offers a decent, albeit unspectacular, batting average (.271 lifetime) and has scored at least 84 runs in three consecutive years. But, let's be real. If you look at Bourn at all, you're just enamored by his huge stolen base total. He's swiped at least 52 bases in three consecutive seasons, and he burst onto the fantasy scene as a one-category hero with 41 stolen bases for the Astros in 2008.
23. Drew Stubbs, CIN:
2011 Stats: .243, 15 HR, 44 RBI, 92 Runs, 40 SB
Analysis: Stubbs' strikeout rate (one in 2.94 at-bats) is positively frightening, so owners won't see a big push in his batting average anytime soon (.251). However, he's averaged 35 stolen bases, 18.5 home runs and 91.5 runs scored as an everyday player in Cincinnati during the past two seasons.
24. B.J. Upton, TB:
2011 Stats: .243, 23 HR, 81 RBI, 82 Runs, 36 SB
Analysis: The days of Upton producing a huge batting average are gone. His strikeout rate is too high, so that .300 batting average shan't be touched. He's batted .243 or worse in three consecutive seasons with at least 152 strikeouts in each season.
However, Upton remains one of the game's top speed merchants, having stolen at least 36 bases in four consecutive seasons. Upton also translated his high doubles count into better power numbers as he matured. He hit 20 home runs in the 2008 and 2009 seasons combined. The 27-year old hit a total of 38 home runs in the 2010 and 2011 seasons.
* Upton will start the season on the disabled list because of a back injury. He is currently targeting a return to the Tampa lineup on April 10.
25. Lance Berkman, STL:
2011 Stats: .301, 31 HR, 94 RBI, 90 Runs, 2 SB
Analysis: We had heard the "R" word (retirement) concerning Berkman following a difficult 2010 season and persistent knee issue. Nobody could have seen this career revitalization occurring in St. Louis.
He produced his best overall season since 2008 and appeared in 145 games. The departure of Albert Pujols allows Berkman to move to first base full-time, which should put less strain on his legs.
26. Adam Jones, BAL:
2011 Stats: .280, 25 HR, 83 RBI, 68 Runs, 12 SB
Analysis: Jones has established himself as a consistent performer for fantasy owners in the past three seasons. He's averaged 21 home runs and 74 RBI during this period and has generated a solid .275 career batting average. Jones isn't an overwhelming option, but he's a solid top-tier OF3. Don't let the insignia on the cap push you away.
27. Jayson Werth, WAS:
2011 Stats: .232, 20 HR, 58 RBI, 69 Runs, 19 SB
Analysis: Werth's first season in Washington was a difficult one, to say the least. Werth's batting average dropped 64 points from his 2010 "walk" year. He drove in 27 fewer runs and scored 37 fewer runs.
The first half of Werth's introduction to Washington was an utter disaster. He batted .215 and struck out once every 3.74 at-bats. He performed somewhat better in the second half, generating a .255 batting average and .770 OPS. The Bryce Harper hype machine (and the return of Stephen Strasburg) should take some of heat off of Werth's status as "the man," and allow him to perform in a solid, growing Washington lineup. He has a chip on his shoulder and eyes on a big rebound season.
28. Andre Ethier, LAD
2011 Stats: .292, 11 HR, 62 RBI, 67 Runs
Analysis: Ethier matched his batting average from 2010 (.292 against his career .291 mark), but his power numbers dropped markedly in the "lost" season for the Dodgers. It was a miserable season of baseball here in Los Angeles, and bright spots were few and far between.
Ethier's a fantastic candidate for a bounce-back season. He's got great gap power (32 or more doubles in five consecutive seasons) and we shouldn't forget that he'd averaged 24.7 home runs in the three years prior to last year's downturn in production.
29. Corey Hart, MIL:
2011 Stats: .285, 26 HR, 63 RBI, 80 Runs, 7 SB
Analysis: Hart sustained an oblique injury in spring training last season and was limited to just four games in April. He returned to the lineup and essentially matched his 2010 production across the board. Alas, Hart doesn't run like his did upon first arriving to Milwaukee (back-to-back 23-steal seasons), but he's still a solid four-category performer.
30. Ben Zobrist, TB
2011 Stats: .269, 20 HR, 91 RBI, 99 Runs, 19 SB
Analysis: Zobrist rebounded beautifully from a miserable 2010 campaign with strong all-around production. He doubled his home run production from 2010 and blasted a career-high 46 doubles. Zobrist also boosted his batting average 31 points, fueled by a 46-point push in his BABIP (.343 in 2011).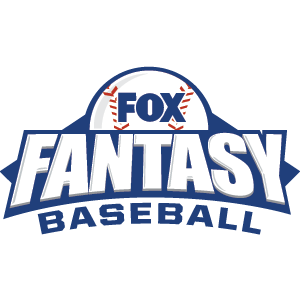 FOX Fantasy Baseball
Join or Create a Free League
Play Now!