Sergey Kovalev vs Andre Ward: Live result tracker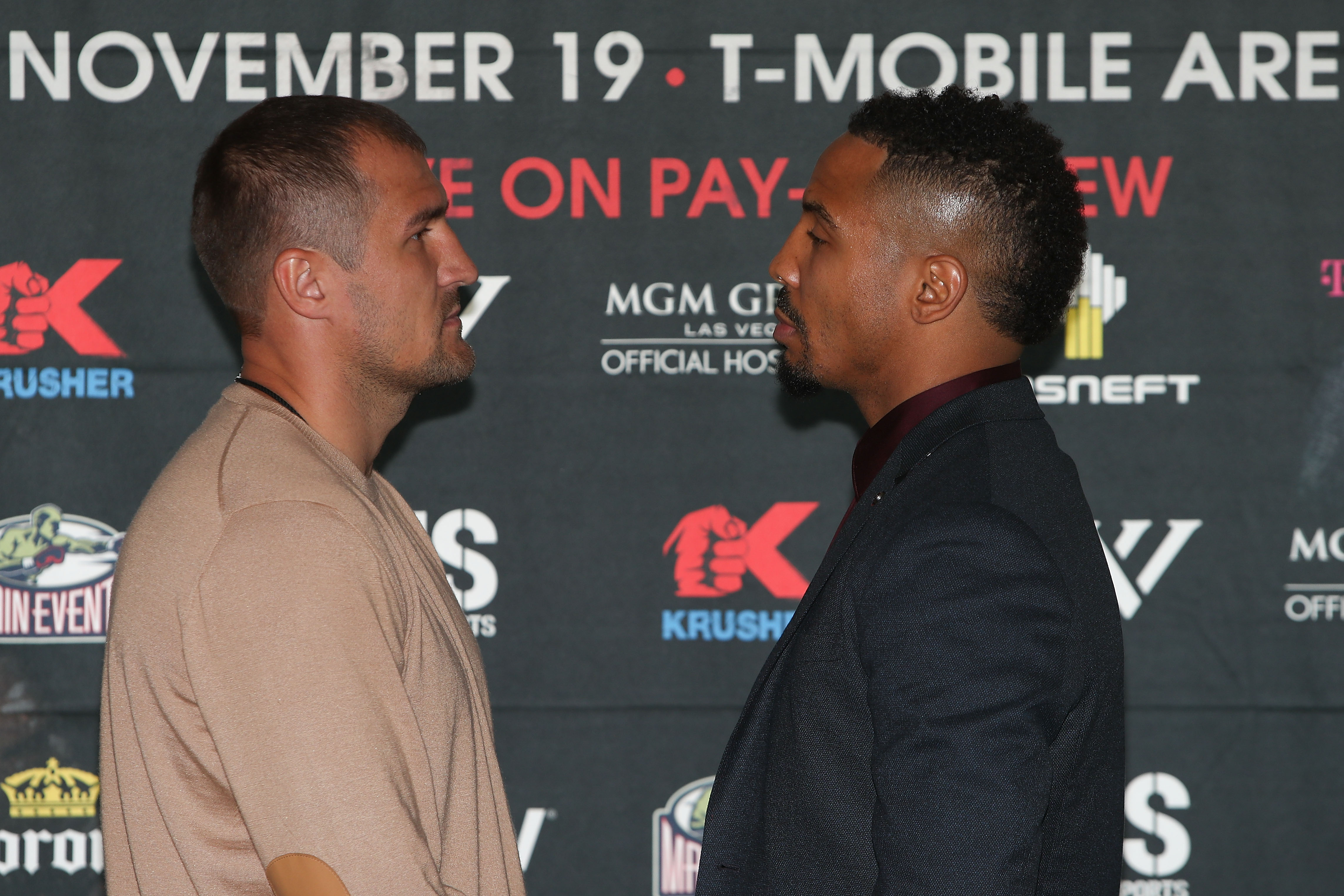 The time has come for Sergey Kovalev and Andre Ward to duke it out on Saturday night in Las Vegas
It's hard for many people to get excited about some boxing matches that are built up as big-time fights, but what we're being treated to on Saturday night will certainly not present that issue. Sergey Kovalev and Andre Ward will step into the ring with one another on Saturday evening to bring us a light heavyweight championship fight that should be more than worth your money.
Kovalev enters the bout as the WBA, IBF and WBO light heavyweight champion. He is one of the more dominant fighters in the world, as he will enter the ring on Saturday night with a record of 30-0-1, with 26 of those wins coming by way of knockout. He's a devastating power puncher who will stop at nothing to keep the titles that he possesses.
However, he may be facing the toughest test of his career on Saturday night in the form of an also-undefeated Andre Ward. Ward, who is moving up to light heavyweight from super middleweight here to take this challenge on, enters the contest in Las Vegas with a record of 30-0, with half of those wins (15) coming by way of knockout.
According to the Ring Magazine pound-for-pound rankings, Kovalev is rated No. 2 whereas Ward comes in at No. 4. So, there is a lot more at stake here than just the light heavyweight titles, as both men will also be vying for the potential label of "Best Fighter in the World."
The action starts at 9 PM ET on HBO PPV, with obviously Kovalev and Ward hitting the ring after the undercard bouts. When Kovalev and Ward do hit that ring, you can follow along with the updates below.
Kovalev vs Ward
|
LIGHT HEAVYWEIGHT
When you have two of the best in the world going at it in the boxing ring, there's really nothing more that you can ask for. There's little doubt that these two can bring it when the bell rings, so this has the makings of becoming one of the more memorable fights that we have seen in quite some time.
What are some of your predictions for the fight? Let us know in the comments below.
This article originally appeared on