OG Exclusive: Open Letter to Claressa Shields and Franchon Crews from Coach Christy Halbert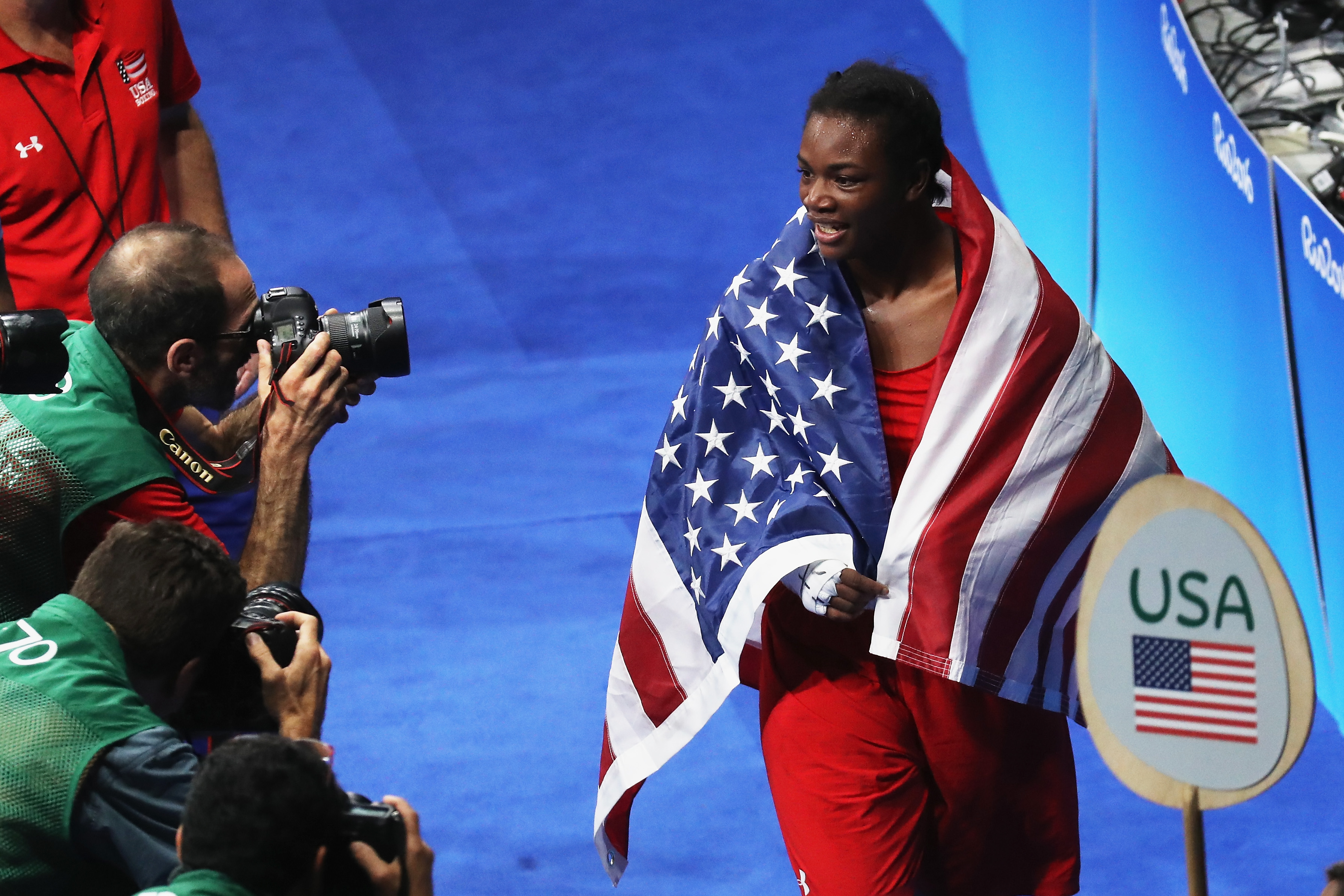 Claressa Shields is making her pro debut on Saturday against Drenching Crews, and their former amateur coach Christy Halbert has an "open letter" thanking them for what they're doing for women's sports.  Below is Halbert's letter in its entirety.  

Claressa Shields and Franchon Crews will both make their professional boxing debuts this Saturday in Las Vegas. Amateur boxing's loss is professional boxing's gain.
Amateur boxing, especially USA Boxing, owes a debt of gratitude to both of these athletes, for bringing their best to Team USA, for elevating everyone's game in the amateurs, and for serving as role models for boxers for generations to come. In sport, champions can only be created if they have worthy opponents. These two have not only served each other as opponents, they have made each other better.
As a former Olympic coach, I selfishly wish they'd stay on as amateurs and earn more international hardware for Team USA. But these days that world seems too small for two women who have helped shape Olympic-style boxing.
Their fight will be available on the "free view" of HBO's pay-per-view telecast, and has the potential to be one of the most exciting match-ups pro boxing has seen recently. These two have met before, competing to represent the U.S. in the Pan Am Games and the Olympics, and there's a little animosity. And both are making a professional debut in unique style — a fair match-up — something rarely seen among professional men.
Both are decorated amateurs. Both are fierce competitors. Both have openly shared their struggles in and out of the ring.
Claressa Shields is a celebrated two-time Olympic Boxing Gold Medalist. She is the first modern-day U.S. boxer, woman or man, to achieve this feat. Claressa Shields is a World Champion, Pan American Games Champion, and has won countless international and domestic championships.
Beyond her medals, Claressa proved to the world that she was a fierce competitor when in 2012, she entered the World Championships to attempt to qualify for the London Games. Her failure at that event was devastating, but due to a strange qualification system for women boxers, the 17-year-old was added to the Olympic roster. Claressa regrouped and made a most impressive comeback to win the gold medal in London. At the Rio Games this year Claressa was the favorite for good reason, and showed dominant form through each fight to the gold. In her relatively short amateur career, Claressa has won everything at least once, and along the way has begun to use her platform to bring attention to the unequal treatment of girls and women in the sport, finding a way to speak for respect in a similar way as she commands it in the ring.
Franchon Crews has been in the amateur game since 2004, when she discovered boxing as a way to lose weight. She is an eight-time U.S. Champion, and has represented Team USA in numerous international competitions, including Continental and World Championships, and the first PanAmerican Games open to women boxers in 2011. Franchon made a comeback of her own when she failed a drug test in 2008, and returned to the ring after a two-year suspension. In a rapidly changing and advancing field, no other U.S. boxer has ever mounted such a successful campaign.
Franchon has given back to her sport by serving on the USA Boxing Judicial Commission, and was recently named to the United States Olympic Committee's Athlete Advisory Council.
Saturday night the two meet up for a 4-round professional fight at Super Middleweight (168-pounds), using smaller gloves, no headgear, and with a scoring system that credits hard punches and aggression. Claressa goes in with a career record of 77-1, is the internationally ranked number one, a two-time Olympic gold medalist, and has defeated Franchon in each of their previous meetings — she is heavily favored to win. But Franchon brings more years of experience, and has positioned herself as a credible rival with a puncher's chance.
Together, Claressa and Franchon enter a world of professional boxing that has long benefited from the farm system of amateur boxing. Just a few U.S. former champions that have gone on to excel in professional boxing include Jill Emery, Carina Moreno, Jennifer Han, Alicia Ashley, Melissa Hernandez, Eileen Kuwaye Olszewski, Chantel Cordova, and Ronica Jeffrey. Internationally, another London Olympic champion, Katie Taylor (Ireland), plans to turn pro next month, and there are rumors of London Olympic champion Nicola Adams (England) turning pro soon.
Whereas men use National and Olympic podiums to capitalize on lucrative professional careers, Claressa and Franchon enter the pro world in hopes of changing it for the better.
As a former team coach of both women, my first reaction was that professional boxing didn't deserve these two shining stars. Women pro boxers are notoriously underpaid and undervalued. Women's pro fights fights are rarely advertised or even televised. While fight fans report enjoying women's boxing, promoters are slow to give women athletes their just due. Any pro women boxers making a living in the sport have done so by benefitting from hefty sponsorships. But if this is what they want, then I embrace their choice, and if anyone can make positive changes in the pro game, it's Claressa and Franchon.
On Saturday night they will compete against each other, and for their futures in the sport. They'll be the only two in the ring, but they'll have thousands of supportive fans in their respective corners.
Claressa and Franchon are boxers, and ambassadors for a vision of a better world for women in the sport.
-Coach Christy Halbert
More from The Outside Game
This article originally appeared on