WWE TLC results: Baron Corbin vs Kalisto full video highlights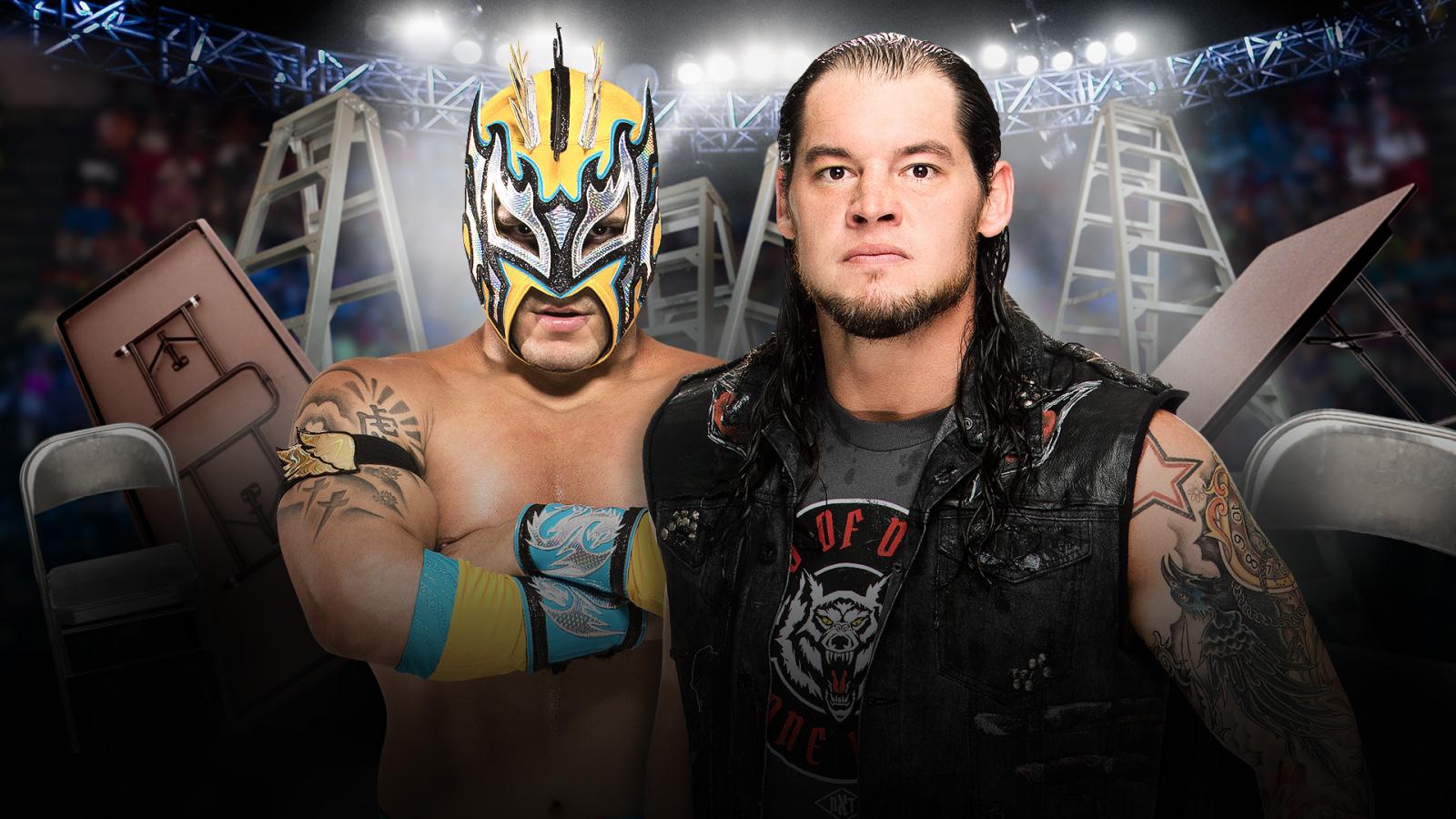 Here's what happened in the Chairs Match between Baron Corbin and Kalisto at WWE TLC on Sunday night in Dallas.
In the "David vs. Goliath" matchup portion of the night at WWE TLC, former United States champion Kalisto took on "The Lone Wolf" Baron Corbin in a Chairs Match.
Corbin and Kalisto had quite the rivalry coming into Sunday's show, with an attack from Corbin knocked Kalisto out of commission for a couple months, along with the Crusierweight title at Survivor Series.
On Sunday night, the two finally butted heads for real with lots and lots of chairs in and around the ring.
Right out of the gate, it was Kalisto gaining the early advantage.
Once Corbin was able to get back to his feet however, the pace slowed down and The Lone Wolf took control of the action.
It wasn't the best powerbomb of the night (thanks to The Miz-Dolph Ziggler match earlier in the night), but Corbin drilled a huge one on the 5'3″ Kalisto.
But, Kalisto was able to launch himself back into the match (literally) with a huge seated senton onto Corbin and a bunch of chairs after a nice drop toe hold into a turnbuckle with a chair bought him some time.
Kalisto tried to use his speed and high-flying ability with a tope suicida, and got caught with one of the best version of the Deep Six that Corbin has ever hit on anyone.
As Corbin chased Kalisto all around ringside with a chair, the former U.S. champ was able to counter away, and then hit a huge hurracanrana off the barricade onto Corbin that got him some momentum in the match.
Kalisto got Corbin back into the ring for a moonsault off the top rope with a chair on Corbin's chest. He hit it, went for the cover, but The Lone Wolf kicked out at two.
The momentum continued for Kalisto, as he drilled Corbin with a couple big chair shots to the back.
As Kalisto was going for another maneuver off the top rope, Corbin countered with a massive chair shot to the face and a huge End of Days on a pile of chairs for the three-count and the win.
But, Corbin wasn't done there.
Corbin stepped out to ringside and the SmackDown Live commentary booth to scream at all four guys calling the action.
It was a message sent by Corbin, and it was a pretty loud one.
This article originally appeared on