'The Wrestling Compadres' offer 5 iconic moments in WWE history
What's a wrestling fan to do in between Pay-Per-Views? While you keep up with the weekly scheduled programming, FOXSports.com has some nostalgia to throw your way. We've compiled a list of some of our personal favorite moments in WWE history.
But that's not all. On June 28, FOXSports.com will launch a pro wrestling show, The Wrestling Compadres Slamcast.
Who are the Compadres, you ask? We are hosts Dale Rutledge, Jonny Loquasto, Scott Narver, and Carrlyn Bathe. In less than a month, you'll be able to watch and listen to our weekly views on the world of wrestling while featuring some incredible guests.
Now buckle up, here's our picks:
Dale's pick: Brock Lesnar vs. John Cena at SummerSlam 2014
John Cena has been the top dog of WWE for more than a decade. Rgardless of whether you love him or hate him, his star power is undeniable. He's had plenty of big moments but never has anyone witnessed such a severe beating to "Super-Cena" than SummerSlam 2014 at the hands of Brock Lesnar. The term "Suplex City" might have been born at 'Mania 31 but this match embodied that moniker. Lesnar destroyed Cena. What a beatdown. I was at Staples Center in Los Angeles with fellow Compadre Jonny and couldn't believe my eyes. So much so in fact, my reaction lives on today via a mildly embarrassing meme and the WWE Network.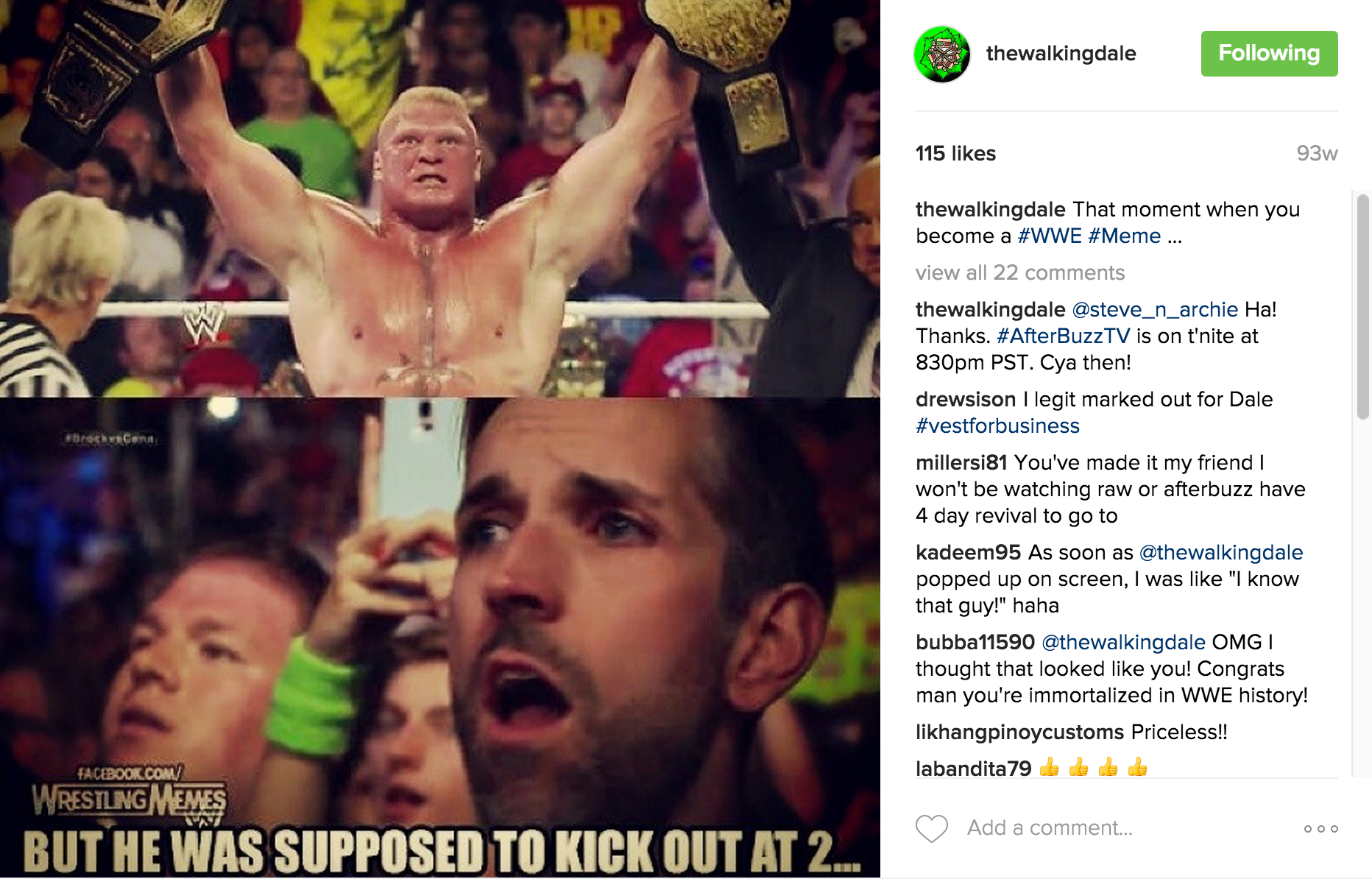 Follow Dale at: @TheWalkingDale
Jonny's pick: Daniel Bryan vs Triple H, Batista, Randy Orton at WrestleMania 30
Daniel Bryan's takeover of RAW, as an entire arena chanted "YES!!," led to his match with Triple H kicking off the card in the Superdome. After kicking out of the Pedigree, Bryan shortly thereafter hit his running knee and got the three count, which allowed him to enter the main event against Batista and Randy Orton. Bryan managed to triumph over both competitors to win the WWE World Heavyweight title, capping one of the most improbable runs in company history. What made this more special is that I was lucky enough to be sitting sixth row ringside with Dale. We saw Daniel give young Connor Michalek (the young man that "Connor's Cure" is in honor of) a big hug following the match, and I was able to meet Connor and his father shortly after WrestleMania ended. Daniel Bryan and pro wrestling gave that amazing child a moment that his father will be cherish forever.
Follow Jonny at: @Jquasto
.#ThankYouDanielBryan ,for inspiring my son to live, to laugh, and to fight. But most of all for being his hero👆🏻👆🏻 pic.twitter.com/8boJlDjvj7

— ConnorsCure (@ConnorsCure) February 9, 2016
Carrlyn's pick: Shinsuke Nakamura's NXT debut
I'd never him seen him wrestle on television. All I knew was that the entire WWE Universe was awaiting his debut. Rumors had been flying that Nakamura was leaving New Japan Pro Wrestling (NJPW) and diehard WWE fans hoped it was to join the company. At NXT Takeover in Dallas in April, he finally entered a WWE-branded ring. He faced Sami Zayn in a match with so much heart and athleticism that I watched it three times. His debut was a game-changer and has opened the floodgates for more NJPW stars to join the ranks of the WWE.
Yup. THAT'S how you celebrate a victory! @ShinsukeN #WWENXT pic.twitter.com/OAt43ayO4P

— WWE Universe (@WWEUniverse) May 12, 2016
Follow Carrlyn at: @CarrlynBathe
Scott's pick: Mick Foley winning the WWE Championship in 1999
Mick Foley has always been one of the most unconventional wrestlers, combining a unique blend of emotionally fueled promos, comedy, and hardcore barbaric brawling. No one thought that Foley would win the WWE Championship because he lacked the bodybuilder physique and didn't possess the "corporate look of a champion." The night was Dec. 29, 1998 — although it was actually broadcast Jan. 4, 1999, on Monday Night Raw — when Foley shocked the wrestling world by defeating The Rock and breaking the mold of what a WWE (WWF) champion was and what future WWE Champions could be. Mick Foley that night became my favorite wrestler by teaching me that passion, dedication, and an overwhelming desire to give every fan your absolute best every night, can make dreams come true.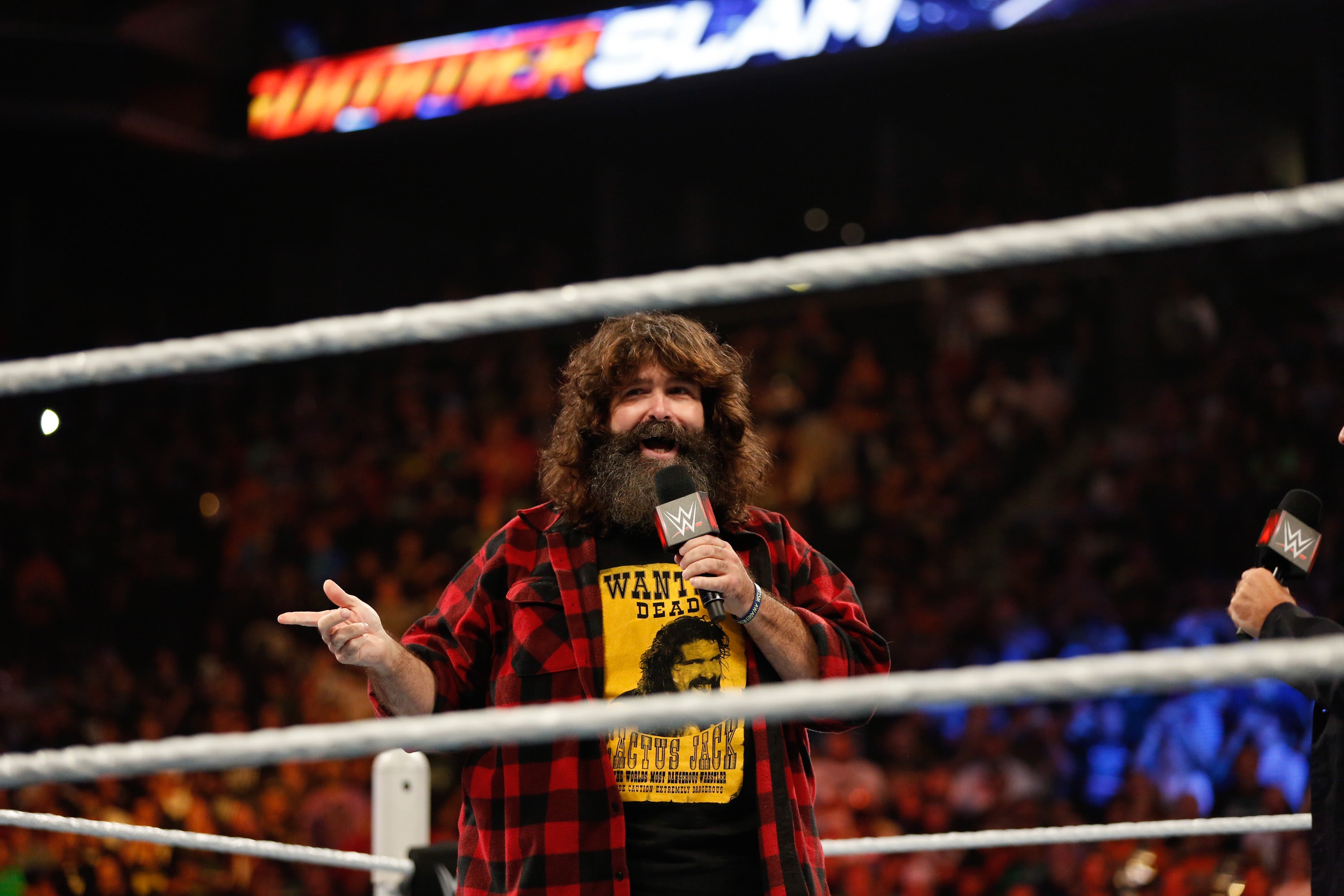 Follow Scott at: @CurtainJerks
Group pick: WrestleMania 1
If it wasn't for a sold-out crowd at Madison Square Garden and a record number of people watching WrestleMania on closed-circuit in 1985, professional wrestling may never have become the global phenomenon that it is today. This event was the catalyst to countless unforgettable memories.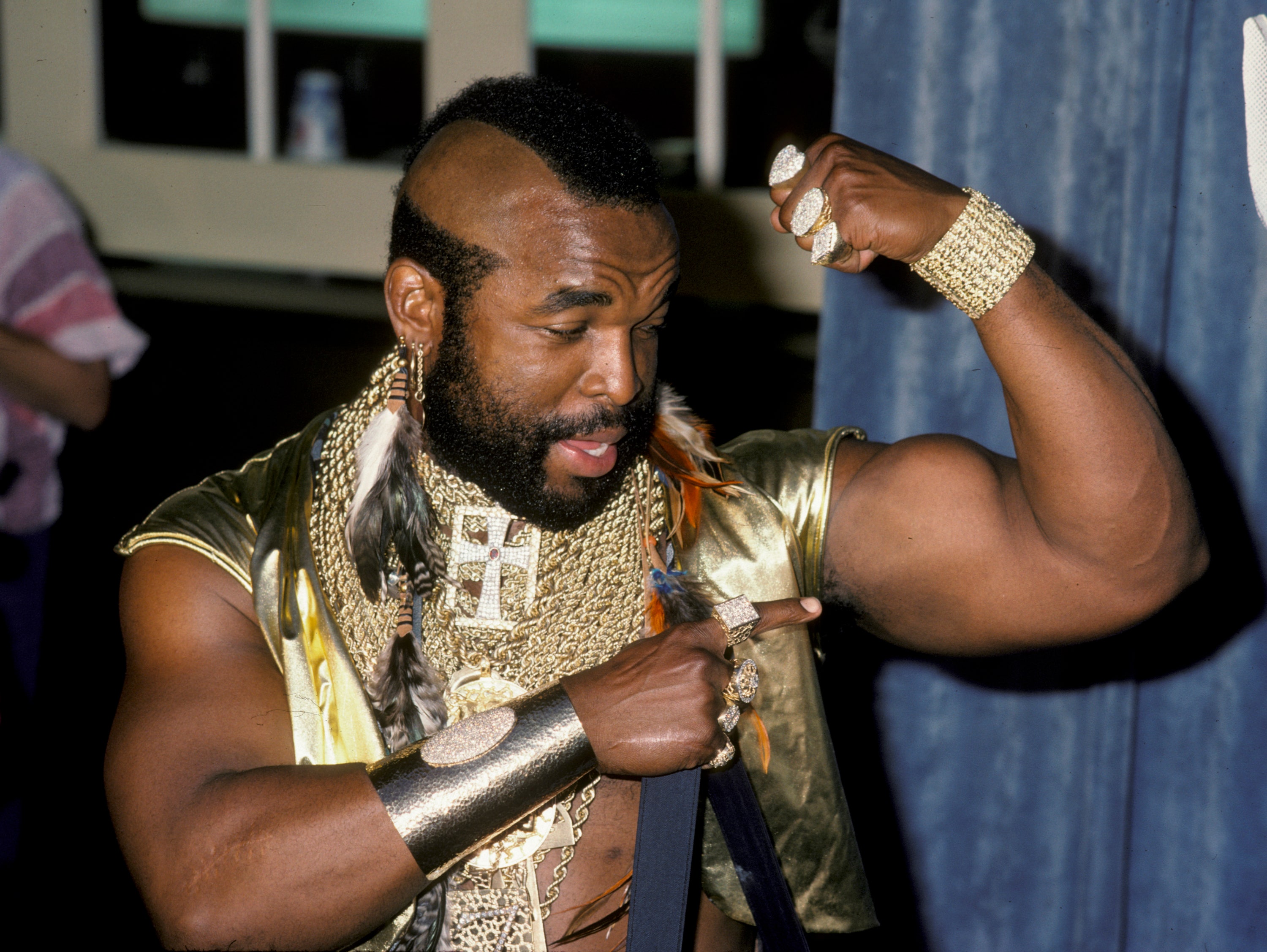 It's also the reason that we're able to say "Welcome to the Wrestling Compadres Slamcast on Fox Sports!"
Follow the whole crew at: @WrestlingBuds