What's next for Bayley after her incredible WWE debut?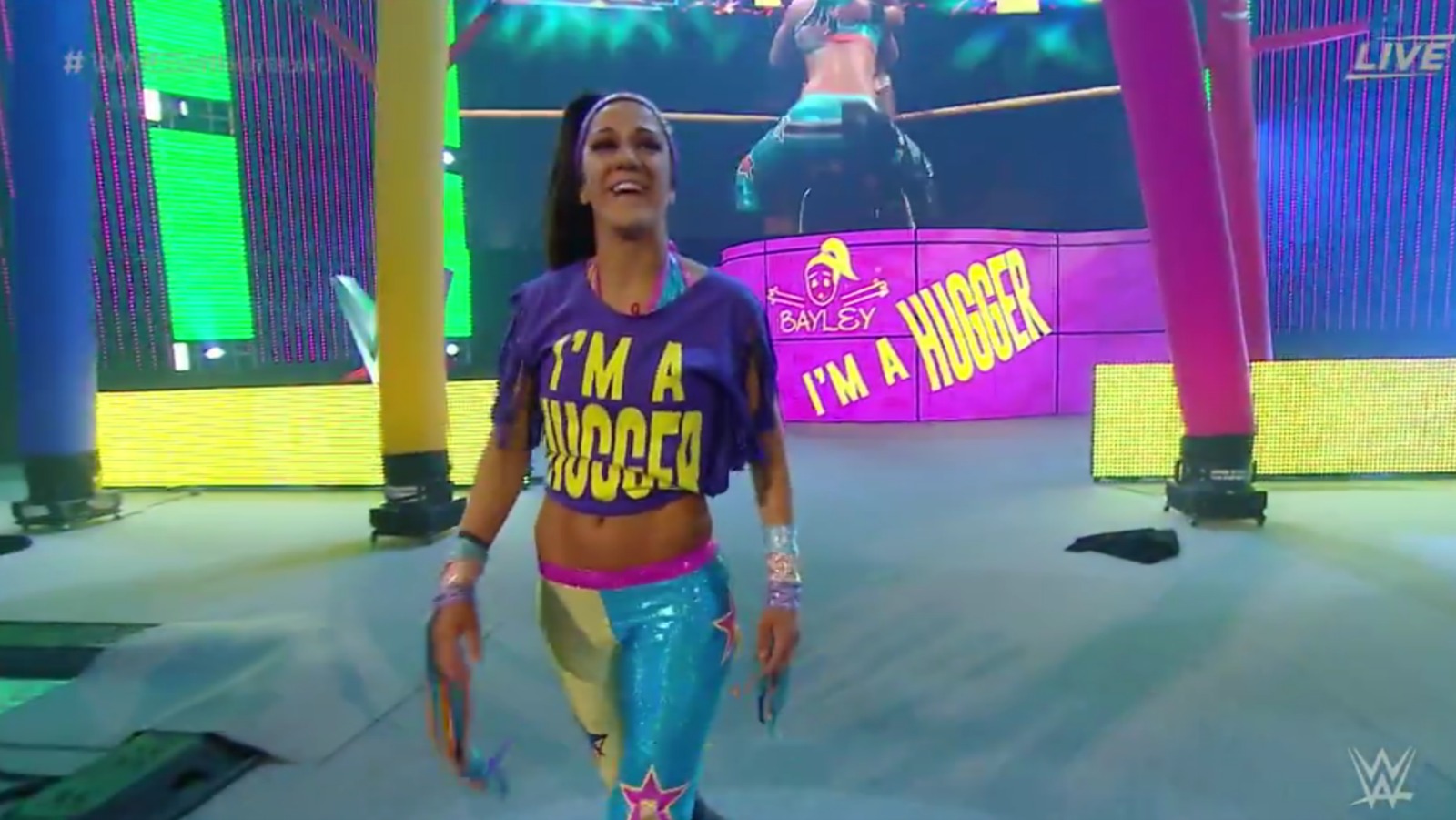 WWE Battleground kicked off Sunday with one of the loudest pops of the year as beloved NXT star Bayley was revealed to be Sasha Banks' mystery partnet in a tag match against Charlotte and Dana Brooke. The reaction of the crowd and on social media was phenomenal.
Who is @SashaBanksWWE's mystery partner at #WWEBattleground? https://t.co/NsSoJTQSvq

— WWE (@WWE) July 25, 2016
Bayley went on to win the match when Banks forced Charlotte to tap, which would logically set up a match between the two at SummerSlam for the WWE Women's Championship. Bayley's immediate future, however, is less clear. WWE hit a grand slam with her debut, but after not being selected in the WWE Draft, Bayley isn't affiliated with either weekly show and still has an ongoing storyline in NXT.
So what's next for her? There are a couple of options:
This seems like the most likely outcome. Bayley said in an interview after the match that it was a "one-time thing" and that she's focused on becoming a two-time NXT women's champion. Asuka's certainly going to defend her title against someone at NXT: TakeOver Brooklyn II next month, and the storyline has been building toward either a Bayley-Asuka one-on-one match or a triple threat including Nia Jax. Bayley would give TakeOver the co-main event it needs (along with Nakamura vs. Samoa Joe), and depending on the outcome she'd then be free to leave NXT for good.
This would be awful, and fans attending Raw and SmackDown would probably drown out every women's match with "we want some Bayley chants." Let's move on.
"I fight @itsBayleyWWE. I fight @NiaJaxWWE. I FIGHT BOTH…" – @WWEAsuka #WWENXT pic.twitter.com/sl87WvqicI

— WWE Universe (@WWEUniverse) July 21, 2016
Sasha Banks' reaction to Bayley's arrival at Battleground was one of the best moments of the night, and fans clearly love seeing these two – who have had incredible matches against each other in the past – together.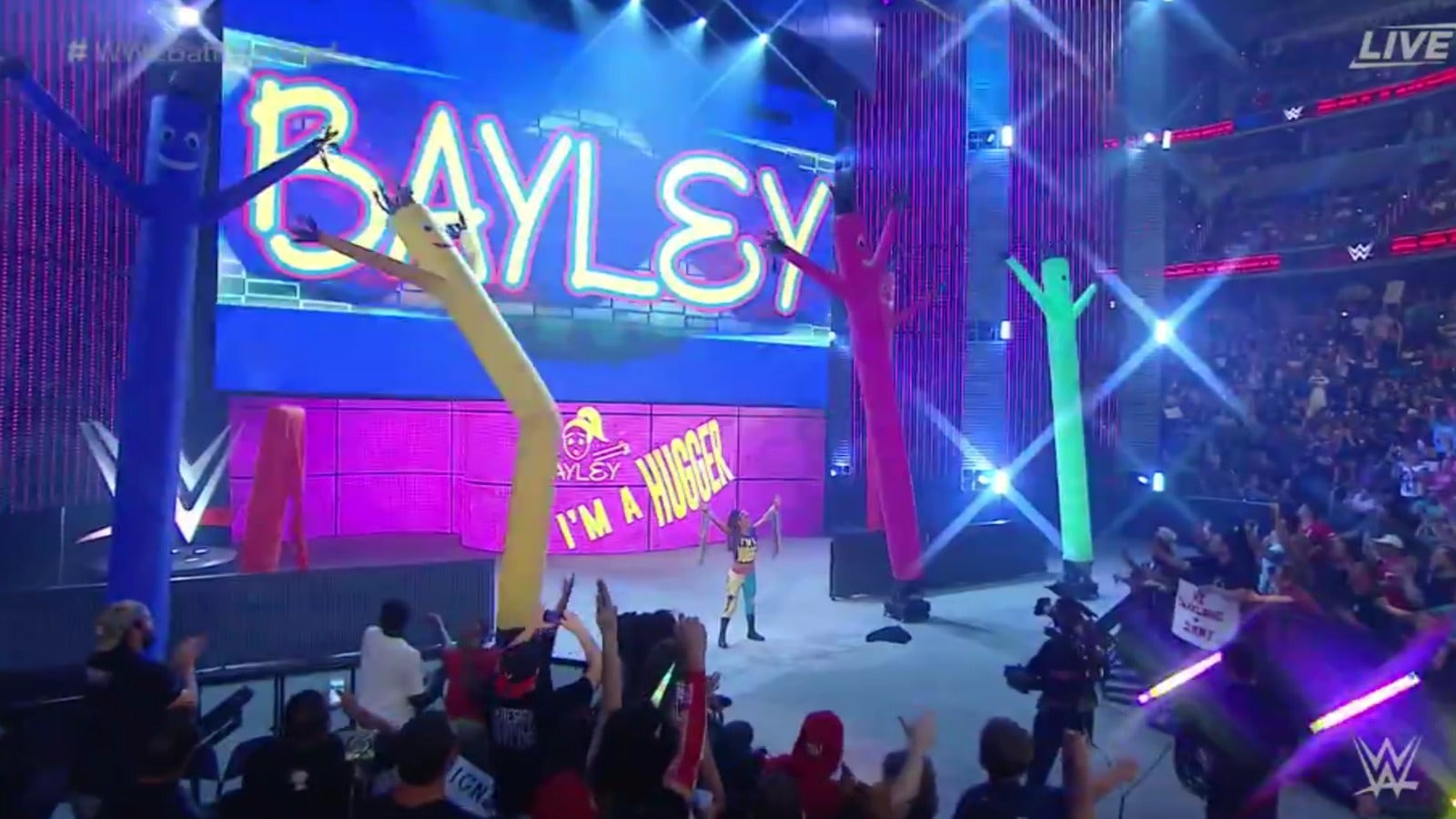 SmackDown nabbed four of the six NXT stars in the WWE Draft, and Bayley would give Carmella and Alexa Bliss a familiar opponent and would help ease the transition.