How Long Can Randy Orton Last with Bray Wyatt on WWE SmackDown?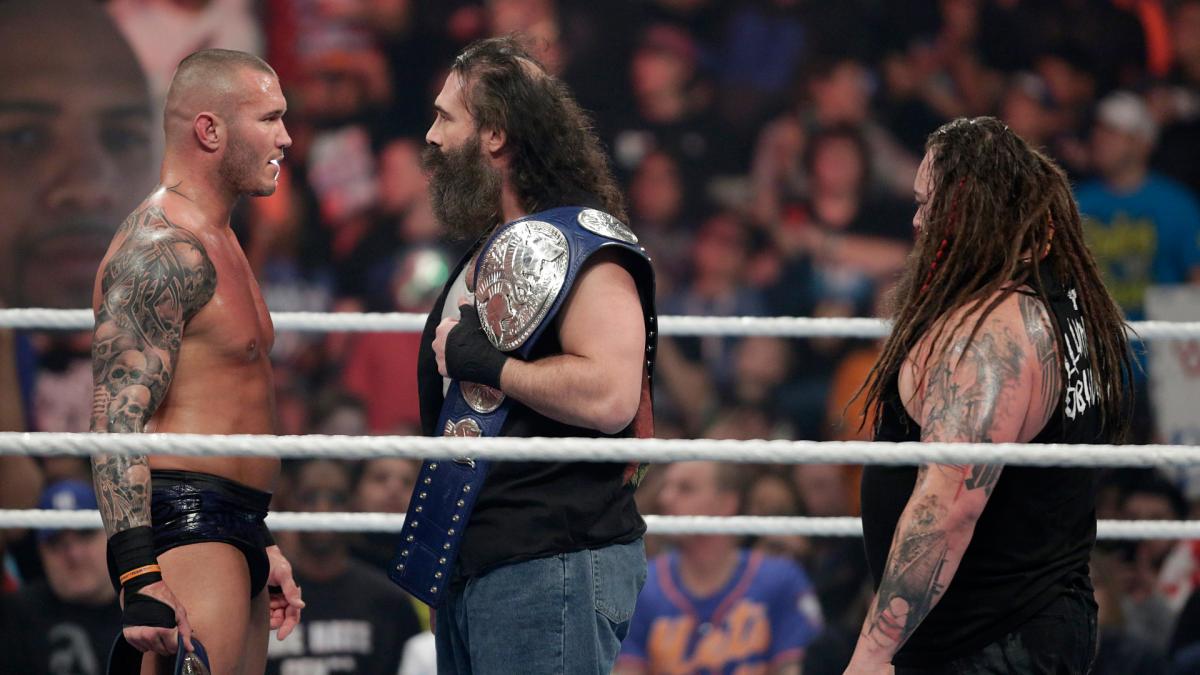 True to self, Randy Orton has had a rather unpredictable year.  But with tension brewing with Luke Harper, his alliance with the Wyatts is bound to self-destruct.
Who would've known Randy Orton and Bray Wyatt would ever team up; much less win the Smackdown Tag Team Championships?  In a move that no one saw coming, The Wyatt Family is stronger than ever thanks to the acquisition of The Viper.  Fans got to see how powerful the family could be at both TLC and this past Tuesday's Smackdown Live.
Smackdown continues to live by the motto "the higher the risk, the higher the reward".  What started out as a feud ended up becoming a shocking twist with Orton joining the family shortly after his defeat to Wyatt.  Much like Daniel Bryan three years prior, Wyatt was able to convince Orton to join the dark side and be a part of his family.   As crazy as it sounds, this absolutely works.  Fans are seeing an even darker side to Orton and surprisingly he meshes well with Wyatt.
In a way, it parallels with Orton's "voices in my head" shtick that he has been known for over time.  Orton's crazy demeanor at times may not be as weird as the Wyatt's are, but it certainly fits in terms of dysfunction.  Perhaps that is why Orton and Wyatt work so well together.  The different variations of their finishers, particularly the RKO, are rather unique and fun to watch.  Seeing Orton in this role is definitely a refresher considering he is a top guy.  It proves that he's flexible and makes an impact in other areas which is not a bad thing.
The surprises keep happening both in the ring and what the family has accomplished thus far.  No one would have predicted that Wyatt's first Championship win would be with Orton.  The team ended Heath Slater and Rhyno's "Cinderella" story by defeating then at TLC this past Sunday.  Both teams are good surprise winners and that's something that the Smackdown Tag Team Championships have to them thus far.  Those kinds of alliances are what the Tag Team Division needed, and it's flourishing considering the teams that occupy Smackdown.
In due time however, all good things must come to an end.  Sooner or later, Orton will strike the best way he knows how – quick and unpredicted.  Fans know that Orton marches to the beat of his own drum and perhaps this is a setup for a WrestleMania feud?  With the way things are going, it certainly looks to be that way.  There is nothing wrong with that, considering Orton is the catalyst to Wyatt getting the push he deserved for so long.
With the Wyatt's, their opponents aren't just dealing with Wyatt himself.  They have to contend with Luke Harper and Erick Rowan, too.  With Rowan dealing with a shoulder injury, he is out of the equation for now.  For Orton, there are already hints of jealousy and envy between him and Harper.  Harper works just as well with Orton as Wyatt does, hence he was key in helping them win on Sunday.  However, Harper will also play a part in the inevitable dissension that will come sooner or later.
Orton is no stranger to being against multiple enemies.  As experienced as he is in the ring, Orton knows how to use his time to his advantage.  For now, he is cold but calculating.  He will strike when the time is right.  Once his buttons are pushed one too many times, he will snap.  And when he does, well, it will make for a fun rivalry once more.
This article originally appeared on