Daniel Bryan Invites Cesaro and Sami Zayn to WWE SmackDown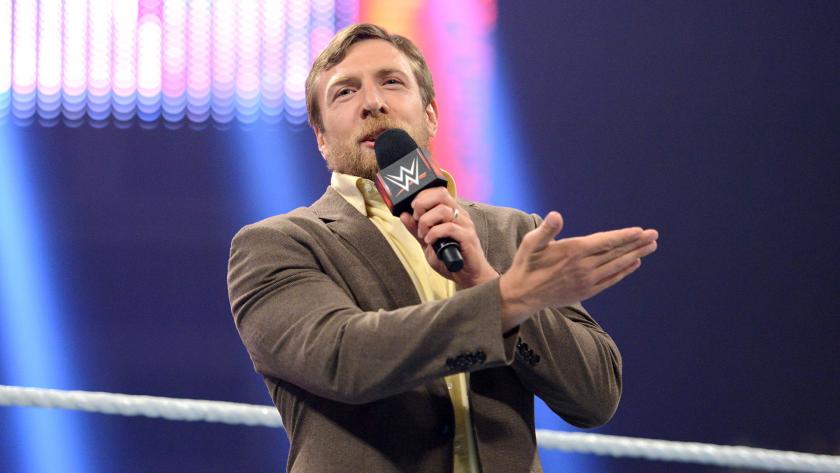 SmackDown general manager Daniel Bryan took to Twitter to invite Cesaro and Sami Zayn to the blue brand on multiple occasions.
Daniel Bryan is SmackDown Live's General Manager and has been doing quite the job leading the show. He, alongside Shane McMahon, would present SmackDown as the land of opportunities. True to their word, they provided Heath Slater with an opportunity and now he is one-half of the SmackDown Live tag team champion.
When the draft and the brand split took place, a lot of people expected Cesaro and Sami Zayn to head to SmackDown. For years, Cesaro has been wandering the mid-card without any direction. Sami Zayn too was struggling to reach the main event scene. However, as fate would have it, they both were drafted to Raw and the story would continue. Cesaro would get paired with Sheamus as a tag team. Zayn would find himself standing across the ring from Braun Strowman.
This past week after losing yet another tag team title match, Cesaro would tweet that he was tired of it. Daniel would quickly respond to Cesaro's tweet by inviting him over to the blue brand.
Coming over to #SmackdownLive might make you less tired https://t.co/dojVVBoZz0

— Daniel Bryan (@WWEDanielBryan) November 22, 2016
However, as we would learn this week on Raw, Cesaro meant he was tired of teaming up with Sheamus. The duo would end their partnership and meet in a bar to celebrate the end of their alliance. The segment would turn out to be one of the most entertaining segments in recent memory as things would soon escalate into a bar fight. The segment would end with Cesaro and Sheamus having a beer and seemingly united again.
There was also another tweet by Bryan in response to a tweet from Cesaro. Cesaro would tweet about how he wasn't in the poster for WWE's live event in Switzerland.
When you can't even make it onto the poster for the show in your home country…#2swiss #2tearsinabucket pic.twitter.com/1YlBnotO9T

— Cesaro (@WWECesaro) November 25, 2016
Bryan's response was hilarious as well as equally tempting for the Swiss Superman.
If you were on #TeamBlue you'd be on every poster… just saying #BlueIsBetter https://t.co/flldEN2BwV

— Daniel Bryan (@WWEDanielBryan) November 25, 2016
Cesaro might be staying on Raw. However, there is every bit of chance Sami Zayn might not. After being saved from Strowman's attacks by Mick Foley, Zayn would vent out his frustration on him. Zayn would eventually go on to call Foley as a hypocrite. He would also mention that he was being held back on Raw.
Yet again, Bryan would take to Twitter to address the situation and take a shot at the opportunity.
Dear @iLikeSamiZayn, #TeamBlue will never hold you back #BlueIsBetter

— Daniel Bryan (@WWEDanielBryan) November 29, 2016
This would mark the fourth time that Bryan invited a superstar from Raw to SmackDown via Twitter. We reported earlier about Bryan's interactions with Cesaro over the same. One would have to wait and see how things turn out for Sami though. A move to the blue brand could do wonders to his career. However, before that, Zayn would need to deal with Strowman to ensure he maintains his credibility.
More from Daily DDT
This article originally appeared on