3 Reasons Sasha Banks Should Defeat Charlotte at WWE Clash of Champions 2016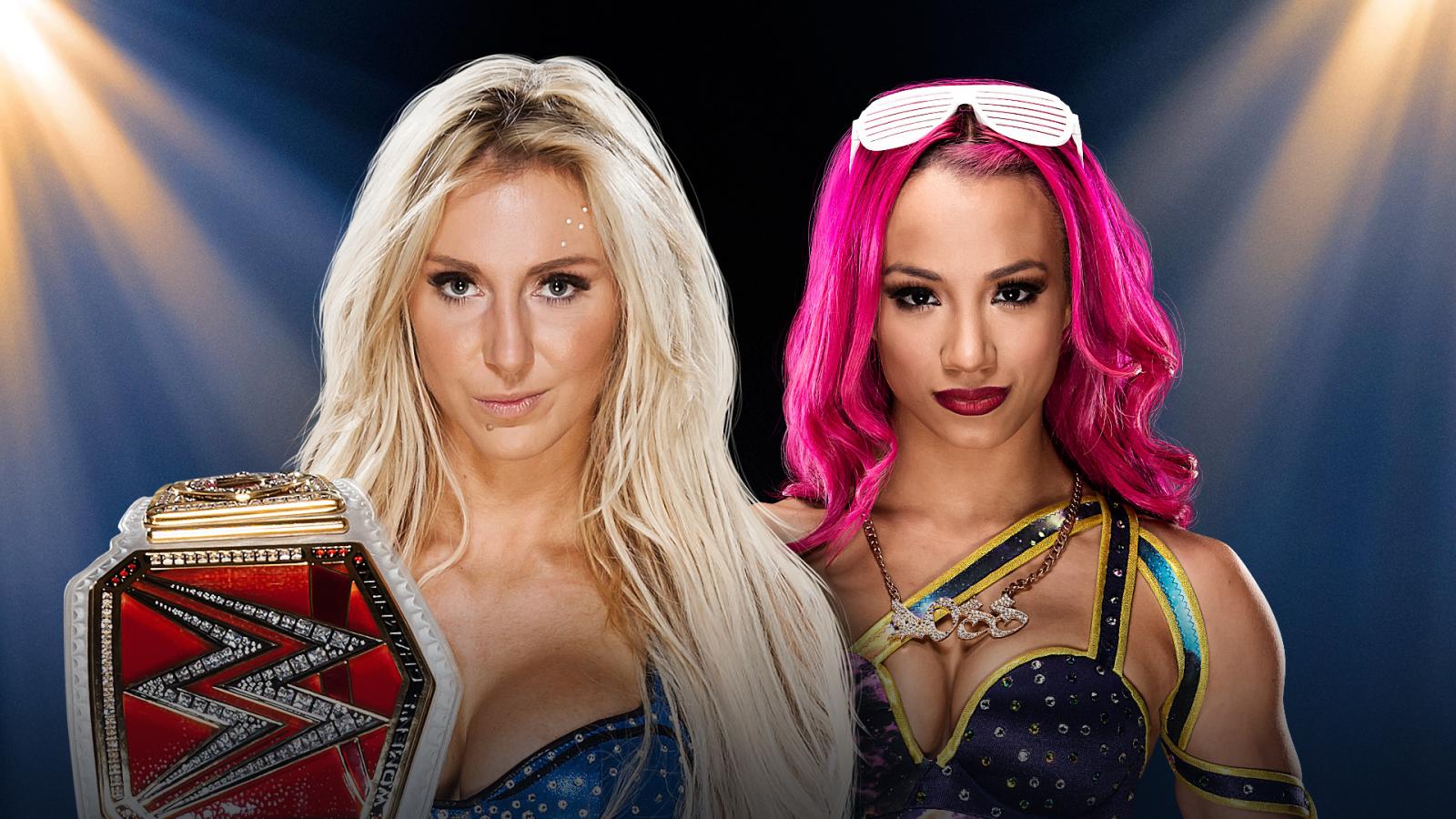 No In-Editor Preview for 120 Sports Videos
Video Details
ID: 201318862
Source: 120 Sports
Sasha Banks gets her rematch for the WWE Women's Championship at Clash of Champions. Here's why she should defeat Charlotte and regain the title.
As part of Clash of Champions tradition, every championship on Raw will be defended at the event. This includes the WWE Women's Championship, currently held by Charlotte. The challenger will be Sasha Banks, the only other woman besides Charlotte to hold this version of the championship.
Banks officially earned her rematch on September 12, defeating Bayley and Dana Brooke in a triple threat match on Raw. For Banks, though, there's more at stake than just a championship. When Charlotte regained the title at SummerSlam, Banks was forced to miss several weeks due to a back injury sustained in the match. Since Charlotte spent the majority of the match viciously attacking Sasha's back, one has to wonder if there was a conscious effort to end Sasha's career.
But The Boss is back, and ready to reclaim what she worked so hard for in the first place. Health appears to not be an issue, so what will happen at Clash of Champions on a level playing field?
Many fans think that Banks should regain the WWE Women's Championship. It was a shock to a lot of people when the title changed hands in the first place. There's plenty of things tipping the scales in favor of The Boss, so it's a good possibility Banks emerges as champion at the end of the night.
Please continue reading for three reasons Sasha Banks should leave Clash of Champions as the WWE Women's Champion.
3. The Legit Boss is the Only Legit Contender
When you take a look at the current Raw women's division, Sasha Banks is the only legitimate contender for the WWE Women's Championship.
With Charlotte atop the division at the moment, and Banks the number one contender, no one else is a credible threat. According to WWE.com, there are six other women superstars on Raw. The closest thing to a championship contender of those six is Bayley, who has spent a whopping three weeks as a Raw superstar.
Sure, time on roster shouldn't have any bearing on readiness to win a championship – look at Finn Balor and his rise to becoming WWE Universal Champion. But Bayley, albeit incredibly popular, still seems like she needs a bit more time before being seen as a championship contender.
Everyone else in the division has been an afterthought (Summer Rae, Alicia Fox), needs additional seasoning (Dana Brooke, Nia Jax), or severe character rehabilitation (Paige). But Banks and Charlotte are currently in a class to themselves on Raw.
If Sasha can defeat Charlotte at Clash of Champions, a rematch would almost be guaranteed for the following month's pay per view. That time could be used to further develop future challengers for whoever becomes champion. Whether Bayley, Nia Jax, Dana Brooke, or even a returning Paige, a Banks victory at Clash of Champions buys the time needed to put that work in.
And speaking of a near certain rematch next month…
2. A Rivalry for the Ages
As the main focus at the top of the women's division on Raw, Sasha and Charlotte have a long history in WWE. Going back to their rookie days in NXT, the two have been allies and rivals at various points.
When Sasha first embraced the dark side at the urging of Summer Rae in fall 2013, it wasn't long before Charlotte joined up with the two. Collectively they were known as the Beautiful Fierce Females, or BFFs. With Summer Rae absent from NXT for long periods, Charlotte and Sasha were the main workhorses of the group.
Charlotte eventually won the NXT Women's Championship. This hastened the dissolution of the BFFs, and Sasha eventually dethroned Charlotte in one of a series of classic matches. The two would eventually be called up to the main roster as part of the Divas Revolution, and their feud would continue.
Since their call up, any time Sasha and Charlotte cross paths has resulted in a memorable encounter. Sometimes the matches are a little rough around the edges, but that aids in making them seem important and real. With both competitors still young, there's a chance for this rivalry to last for years.
Charlotte's father was part of numerous long term rivalries. Ric Flair vs. Sting, Dusty Rhodes, and Ricky Steamboat were among the top in the business. Perhaps Charlotte vs. Sasha Banks can be the equivalent for the modern era. By making the popular, fan favorite wrestler champion, it sets up avenues to continue the feud. A Sasha victory opens things up for Charlotte to regroup and reattack.
There's one thing, however, that could put a crimp in those plans, and it's a big reason Sasha should emerge victorious at Clash of Champions.
1. Seize the Opportunity Before It's Too Late
To truly maximize the impact of a Sasha Banks vs. Charlotte rivalry, things may need to be accelerated into high gear. If another popular former champion is any indication, health may become a factor for Sasha.
There's no one reason for any wrestler to become as popular with the fans as they do. It's generally a combination of factors, like charisma, technical ability, character, and so forth. One of Sasha's main attributes is the fact that she has two speeds: on and off.
Any time Banks has a big match, she takes a large amount of risks. Whether dives to the outside, or awkward looking bumps, it is downright scary watching her in the ring sometimes. Despite injury concerns, she has yet to slow down in any way.
Rumors have been swirling for some time that there are concerns about Sasha's style being detrimental to her future. The big comparison that always gets made is Daniel Bryan. Even in the wake of his head and neck injuries, once cleared to compete he wrestled exactly as he did before the health troubles. And eventually, it led to his premature retirement from in-ring competition.
Sasha's "injury" during the SummerSlam match led to speculation about why she was missing time. After initial reports of a possible wellness violation or a honeymoon vacation, it was revealed that Banks was off to recuperate from nagging injuries.
The SummerSlam match against Charlotte was typical Banks fare. Lots of scary looking dives and bumps were peppered throughout. The awkward drop out of the corner was particularly egregious, in my opinion. It will be curious to see how Banks approaches the rematch at Clash of Champions.
Do you think Sasha Banks should defeat Charlotte at Clash of Champions?
This article originally appeared on