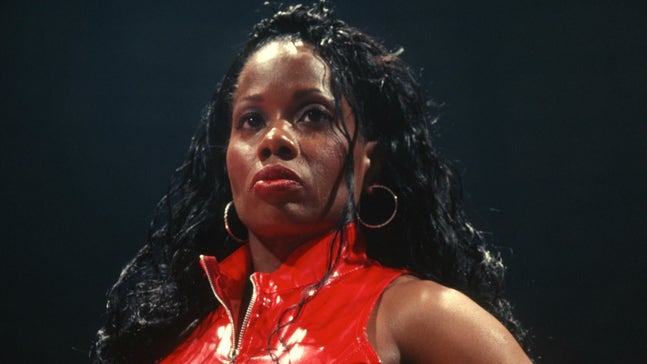 Jacqueline joins WWE Hall of Fame class of 2016
Published
Mar. 14, 2016 1:41 p.m. EDT

Dallas' own Jacqueline Moore will become the eighth female performer to be inducted into the WWE Hall of Fame in April, on the eve of WrestleMania 32. 
One of the toughest WWE Divas to ever step in the ring, Jacqueline won the Women's Championship, and became one of the only women to capture the WWE Cruiserweight Championship by beating Chavo Guerrero. 
With WrestleMania just a few weeks away, Jacqueline spoke to Fox Sports about her legacy in WWE, her in-ring battles with male wrestlers, and the current state of women's wrestling.
FS: What was your first reaction when you heard from WWE that you'd be inducted into the Hall of Fame in your home state?
Jacqueline: I was so overjoyed. It's a great honor, it's the highest honor to receive in WWE, and to be in my home town... it means so much to me.
FS: How did you get your start in the business?
Jacqueline: I started down here in Dallas. I trained with Skandor Akbar. I trained with him for about eight months before I had my first wresting match. It was on live TV, so I was a little bit nervous, but it went really good. Growing up, I was a tomboy, and I played sports, so getting into the wrestling business was pretty easy for me. And I traveled all around Texas to get the experience that I needed. I wrestled in Texas for about two years before I went to Tennessee, where I worked the Tennessee territory. That's where I got a lot of my experience from.
FS: Who were some of the people who were most influential in your career?
Jacqueline: I would say... you know I used to watch the Von Erichs. I was a big fan of the Von Erichs. I said 'you know what, I want to try this.' They inspired me to do this. Then I started watching the women wrestle, and I knew I could do this because I had a sports background.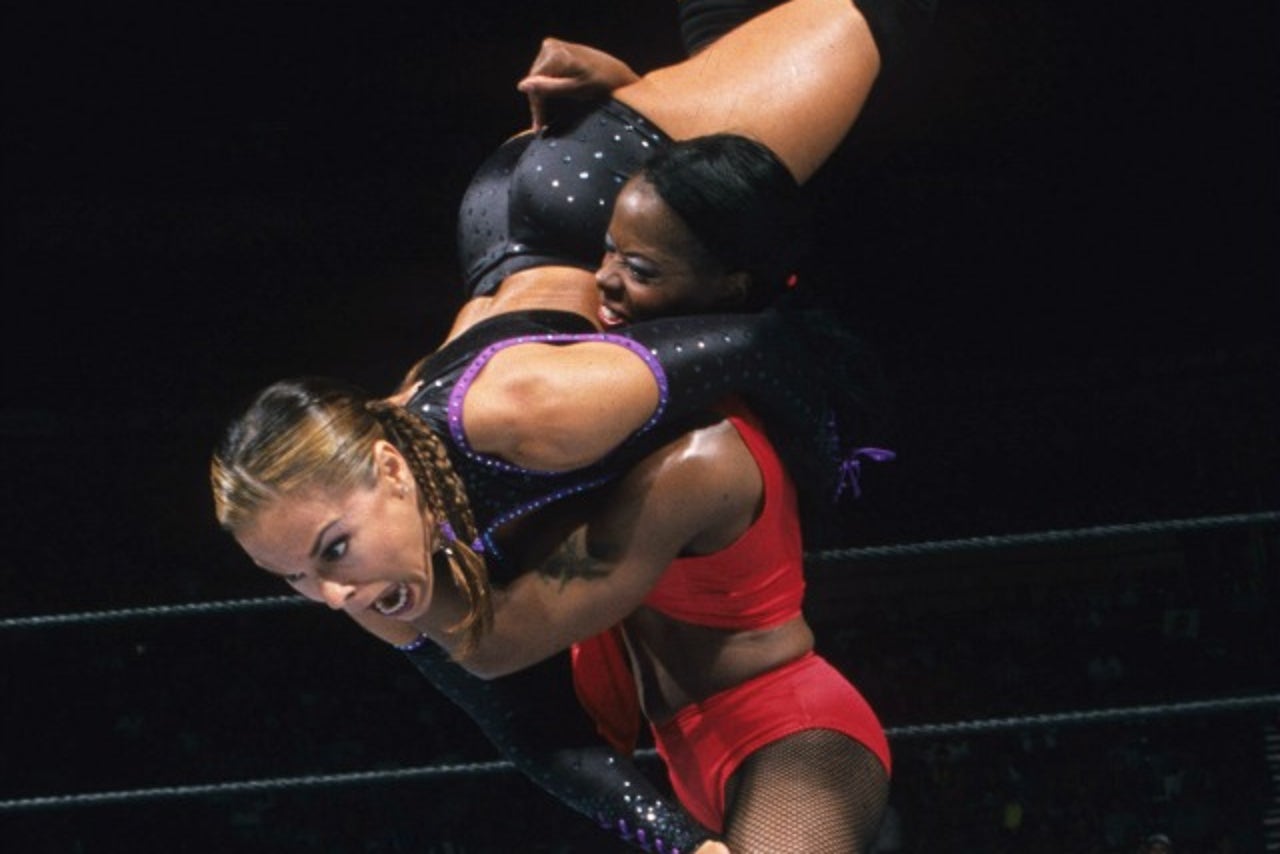 Courtesy of WWE
FS: What gave you the confidence to wrestle men?
Jacqueline: When I first started out in the wrestling business, I was wrestling more men than I was women. The guys gave me more of a challenge, they challenged me more. That's where I got my toughness from.... A lot of the women didn't like to wrestle me back then because they said I wrestle too much like a guy. That's how I developed more in the ring, from wrestling guys, and they didn't take it easy on me either. They wrestled me just like I was another guy.
FS: Who were some of your favorite people to work with during your career?
Jacqueline: Oh there's so many of them. In WWE, I really enjoyed wrestling against Molly Holly, she was awesome to work against in the ring. And Luna [Vachon]. Luna was one of the toughest females I ever stepped in the ring against.
FS: Are there any current WWE Divas on the roster who remind you of yourself?
Jacqueline: I think Naomi and Sasha Banks are pretty tough women. But there's a lot of talent in WWE right now. Naomi kind of reminds me of me, or Jazz. There's a lot of talented women. I think that's because of the trainers.
FS: What have you been up to now that your in-ring career has wound down?
Jacqueline: On the record, I'm not retired. I'm just not active right now. I keep busy. If push comes to shove, I can step in the ring right now. I might be rusty, but you don't forget. It's just in you, you don't forget that... I'm keeping myself busy. I'm painting now, I do art paintings and drawings. That keeps me pretty busy.
---