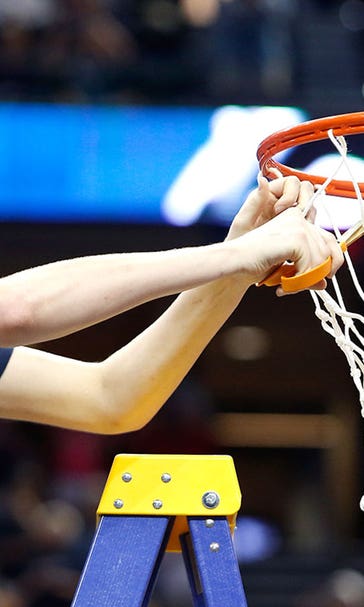 UConn's Breanna Stewart wins women's John R. Wooden Award
April 10, 2015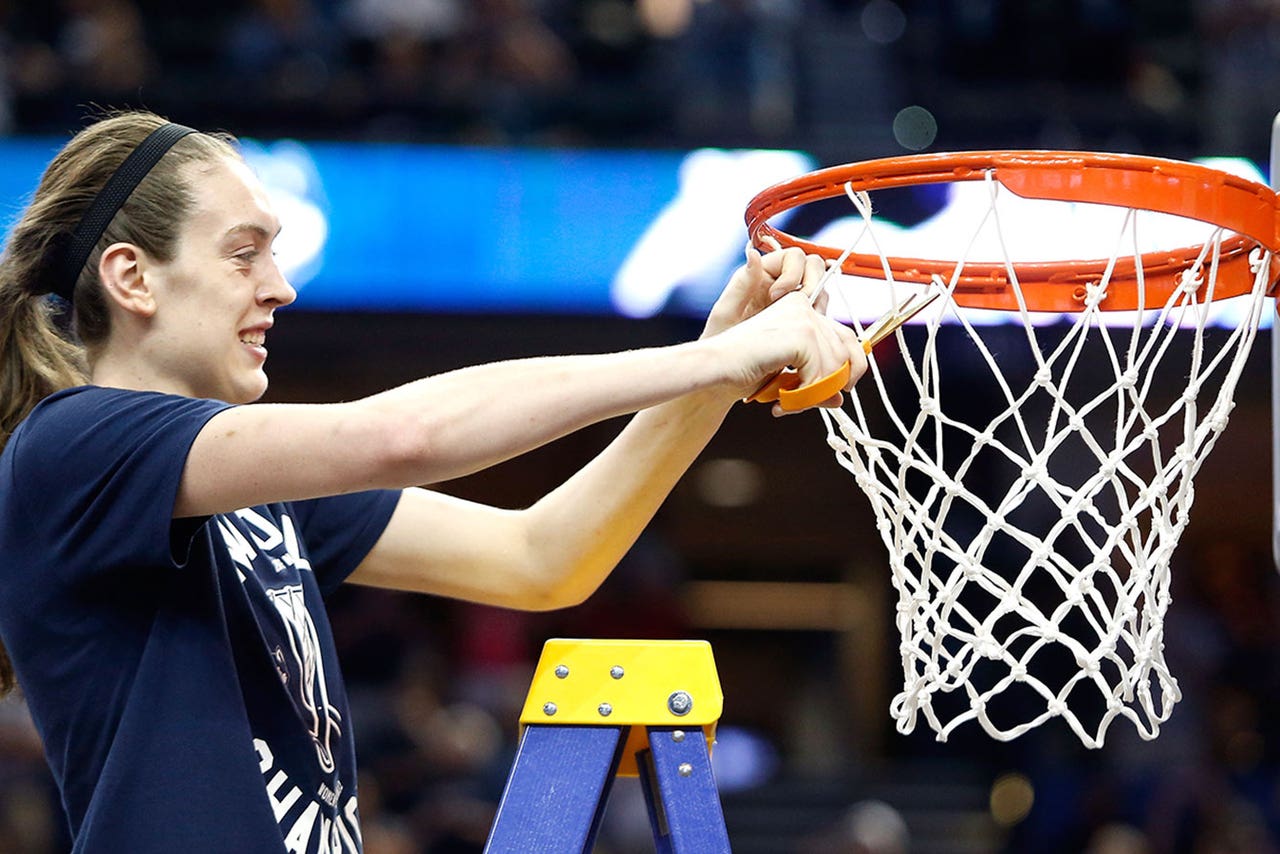 Breanna Stewart of national champion Connecticut has won the John R. Wooden Award as women's college basketball player of the year.
She received the trophy Friday night from retired UCLA star and Wooden family friend Ann Meyers Drysdale during the first College Basketball Awards from Club Nokia in downtown Los Angeles.
"To win an award with John Wooden's name on it is an unbelievable honor," she said. "It just shows a lot of hard work pays off."
Stewart averaged 17.6 points, 7.8 rebounds and 3.1 assists for the Huskies, who finished 38-1 and won their games by an average of 40.6 points. The junior has won the national title every year of her college career.
Stewart received 469 points. Jewell Loyd of Notre Dame was second at 440. Tiffany Mitchell of South Carolina finished third at 296, followed by Nina Davis of Baylor with 239. Stewart's teammate, Kaleena Mosqueda-Lewis, was fifth at 234.
Stewart is the fourth winner from Connecticut, joining Maya Moore in 2009 and 2011 and Tina Charles in 2010.
---