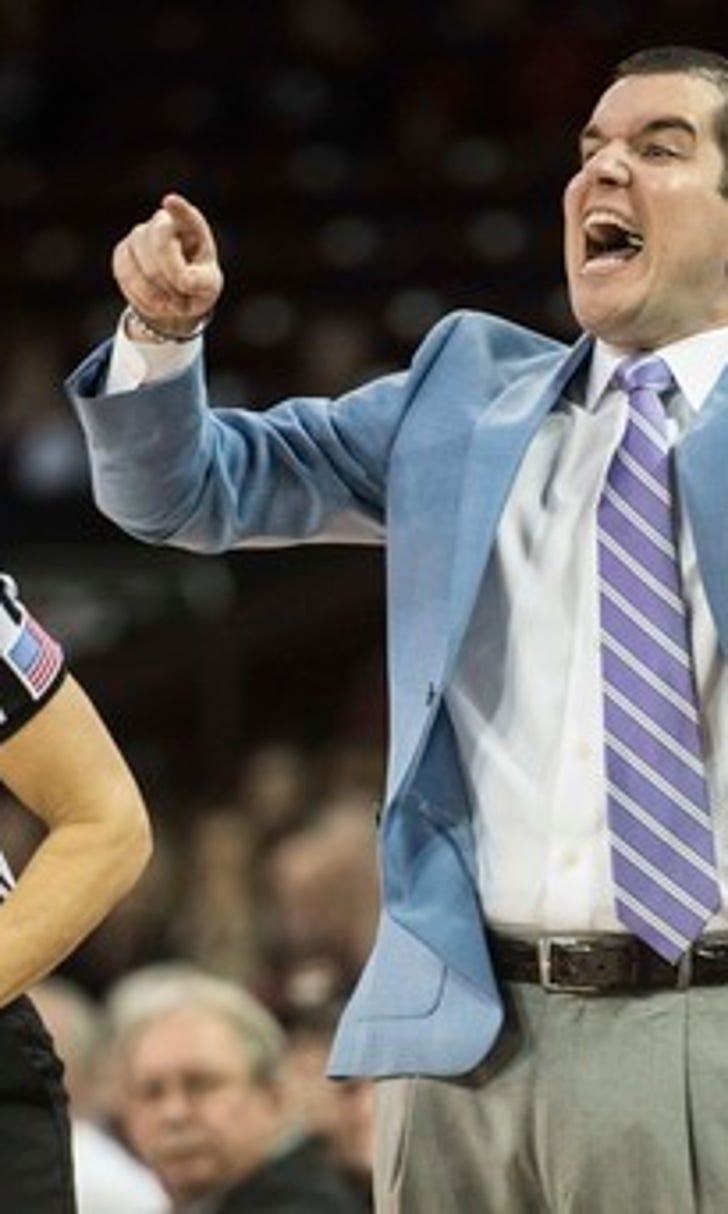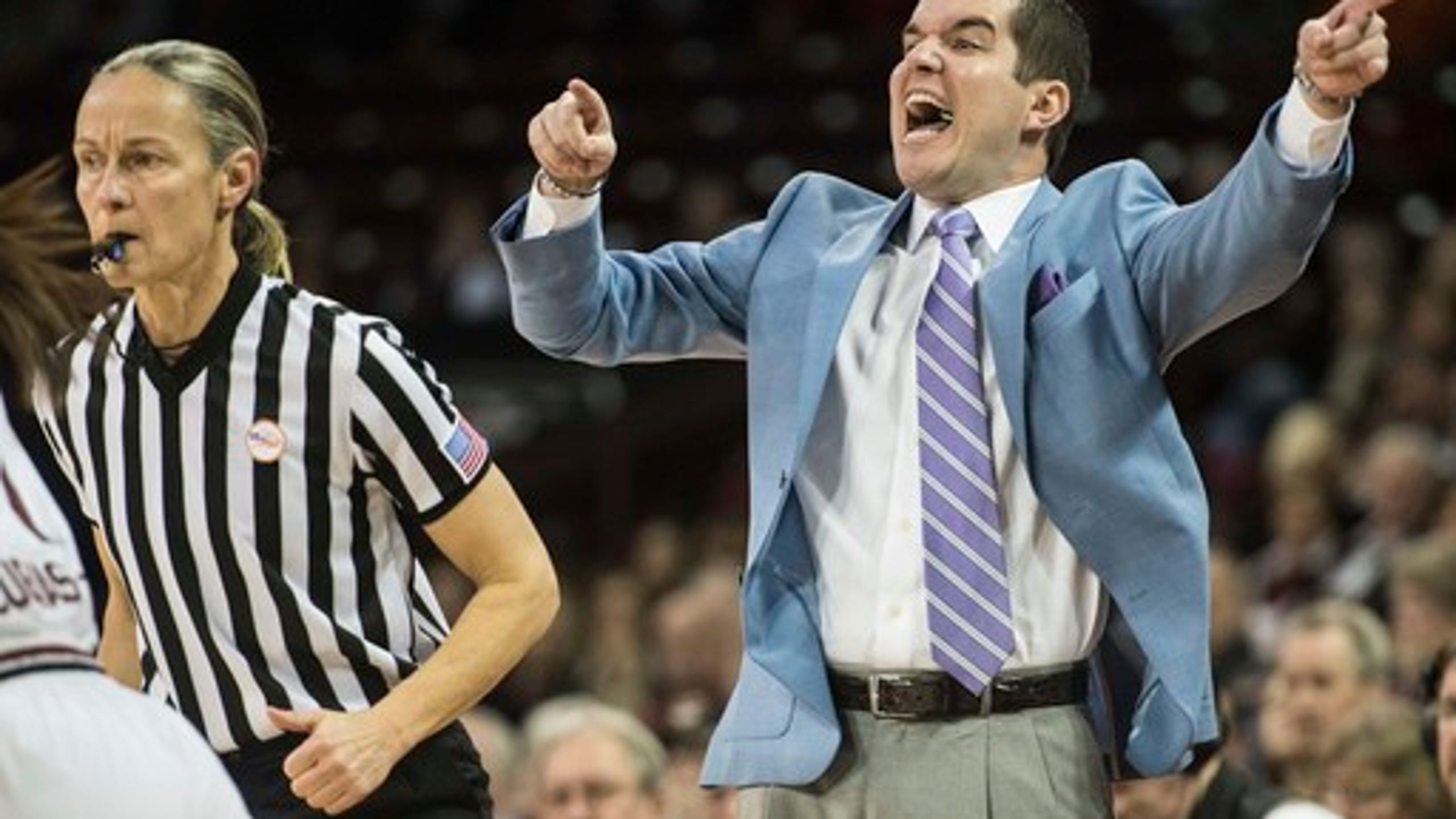 No. 5 South Carolina women beat Mississippi 65-46 (Jan 19, 2017)
BY AP • January 19, 2017
COLUMBIA, S.C. (AP) Mississippi coach Matt Insell took a bit of comfort in his team's latest loss to No. 5 South Carolina - that he'll never have to face senior powerhouse Alaina Coates again.
Coates had 15 points and 15 rebounds - her 54th career double-double and fifth in as many games against the Rebels - to lead the Gamecocks to a 65-46 victory Thursday night.
South Carolina (16-1, 6-0) remained perfect in Southeastern Conference play ahead of Monday's showdown for first place with No. 4 Mississippi State.
Insell said he told Gamecocks coach Dawn Staley he is glad Coates' college career will soon be over.
''Four years of just misery having to prepare to play her,'' he said with a smile.
Coates has averaged 15 points and 13 rebounds in five games against the Rebels (13-6, 2-4). In this one, she got a boost from the return of her post partner in 6-foot-5 preseason All-America forward A'ja Wilson, who missed the previous two games with a sprained ankle.
Insell thinks the 6-4 Coates gets overlooked nationally.
''At the end of the day, I want success, we all want success,'' Coates said. ''Whether I'm recognized or not, I'm just going to do what I do and continue this successful streak we've been on.''
Coates and Wilson fueled a 13-3 closing run in the second quarter as the Gamecocks took control.
Coates scored six points and Wilson four during the spurt to help South Carolina open a 37-22 lead at halftime.
Ole Miss never got within single digits the rest of the way in losing its ninth straight to the Gamecocks.
Taylor Manuel led the Rebels with 13 points, all in the final two quarters.
Kaela Davis had 14 points and Allisha Gray 11 for South Carolina.
THE BIG PICTURE
Mississippi: The Rebels concluded their toughest stretch of the SEC season with games against Tennessee, No. 4 Mississippi State and No. 5 South Carolina. After upsetting the Lady Vols 67-62 last Thursday night, Ole Miss hung tough with its state rival before falling 72-63. The Rebels' legs might have finally worn down against the Gamecocks in the second quarter. Ole Miss had nine turnovers in the first half, more than halfway to its average of 16 per game. The Rebels finished with 18.
South Carolina: Wilson leads the team in scoring (16.9 points a game) and blocks (31). She's second in rebounds with 7.6 per game. South Carolina will need a productive Wilson to make it through a difficult portion of the schedule starting Monday night against No. 4 Mississippi State. The Gamecocks also play Tennessee and Kentucky before the month is out and will need to stay sharp before the season's highlight, Feb. 13 at No. 1 UConn, where South Carolina could be on the losing end of Connecticut's 100th straight victory.
A'JA'S PLAY
Staley said Wilson was itching to return since she injured herself at Florida on Jan. 8 and did as much as she could to rehab strongly and get back on the court. Wilson finished with six points and four rebounds in 15 minutes, a performance Staley thought primed her for the Mississippi State showcase coming up on Monday. ''She looked like she missed playing the game,'' Staley said.
CJ IN THE HOUSE
World Series champion Carl Edwards Jr., a slick, hard-throwing pitcher for the Chicago Cubs, sat courtside at the game. Edwards, who grew up about 30 minutes away in Newberry, was cheered loudly when announced to the crowd and received a commemorative ball. He then spent the next half-hour or so signing autographs and taking selfies.
UP NEXT
Mississippi returns home to play Alabama on Sunday night.
South Carolina faces No. 4 Mississippi State in a showdown of the SEC's top two teams Monday night.
---
More AP college basketball: www.collegebasketball.ap.org and https://twitter.com/AP-Top25.
---
---