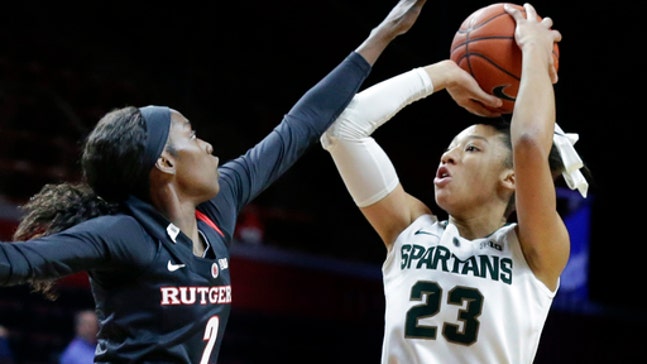 Michigan St, Miss. St try to prove they're more than 1 star
Published
Mar. 17, 2016 8:14 p.m. ET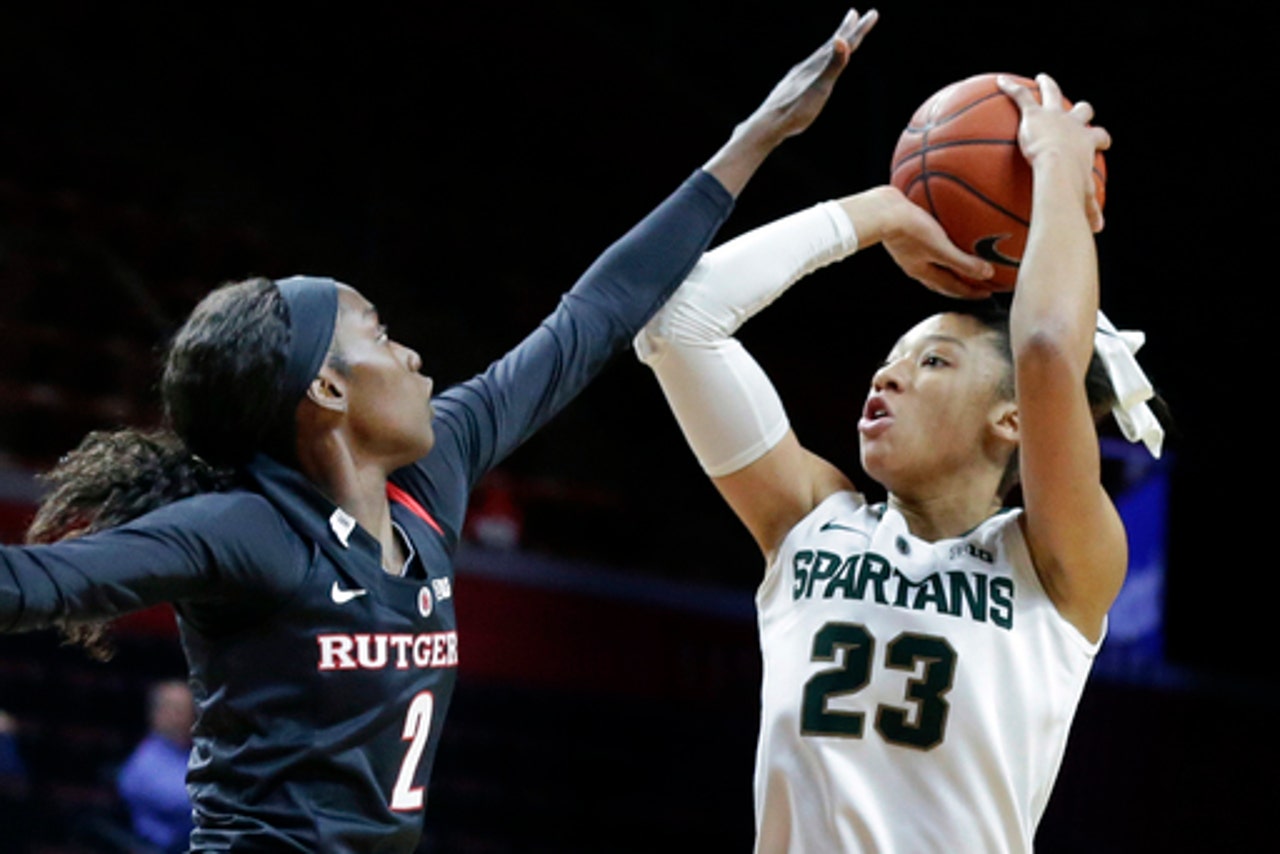 STARKVILLE, Miss. (AP) There is no argument that Aerial Powers is the star of Michigan State's basketball team.
Ditto for Mississippi State's Victoria Vivians.
But for the Spartans or Bulldogs to win their first two games of the NCAA Tournament - and earn an almost certain game against No. 1 overall seed UConn in the Sweet 16 - maximizing the talent around their high-scoring stars could be the difference between surviving to play another weekend or an early exit.
Michigan State coach Suzy Merchant said that shouldn't be a problem for the Spartans.
''We do have balance,'' Merchant said. ''We've got four kids in double figures, so that's a positive thing. Sometimes when people have star power, it's just the one guy who can score. If they don't do it, there's no other option.
''But that's not the case with us.''
No. 4 seed Michigan State (24-8) plays No. 13 Belmont (24-8) and No. 5 Mississippi State (26-7) faces No. 12 Chattanooga (24-7) in the opening round of the NCAA Tournament on Friday. The winners will meet in the second round on Sunday.
The 6-foot Powers is averaging 21.9 points per game - which ranks fourth in the Big 10 - while the 6-foot-1 Vivians' 17.2 points are second in the Southeastern Conference.
''I really don't compare myself to anyone - I just try to play my game and do the things I know I can do well,'' Powers said. ''I'm just excited about the whole thing and being back in the NCAA Tournament.''
Both have the ability to score from inside or beyond the 3-point line. Both also know they can't win games alone.
Powers scored more than 20 points per game last season, too, but Michigan State didn't make it to the NCAA Tournament. Now that the Spartans have a few other reliable options - including Tori Jankoska, Branndais Agee and Jasmine Hines - they've become much more successful.
''It's just leveling the team out,'' Powers said. ''Now that we have a balance I think we can make a better run.''
Mississippi State coach Vic Schaefer was never shy about saying Vivians - who was a small-town Mississippi high school star - would be the player who would push the Bulldogs into the SEC's elite.
Two years later, his prediction has proven true. But the Bulldogs are still at their best when Vivians has some help.
''When Victoria's playing well I think you see our team relax and play well,'' Schaefer said. ''I think they feel a sense of calmness, so to speak. But we've also had some of our highest-scoring games with Victoria not scoring much.''
TOURNAMENT TIDBITS
BELMONT BACK IN NCAA TOURNEY: Belmont has made the NCAA Tournament for just the second time in school history - the Bruins' other appearance was in 2007. Belmont coach Cameron Newbauer said Michigan State will be a handful - and not just because Aerial Powers: ''There's a reason they're a top 15, 16 team in the country. Top 15, 16 teams aren't one-player teams.''
CHATTANOOGA LED BY HALL OF FAMER: Chattanooga's coach is Jim Foster has won 945 career games and was inducted into the Women's Basketball Hall of Fame in 2013. The Mocs have the nation's leading shot blocker, junior Jasmine Joyner, who has rejected more than four shots per game.
VIVIANS PLAYING HER BEST BALL: Mississippi State's Victoria Vivians will likely be a handful for Chattanooga on Thursday. The sophomore played some of her best basketball during the SEC Tournament, averaging 22 points per game as the Bulldogs advanced to the finals before losing to South Carolina.
WINNING WAYS: Belmont comes into the NCAA Tournament after winning 16 of its past 17 games. ... Chattanooga has won 11 straight games. ... Mississippi State has won 5 of 6. ... Michigan State has won 6 of 7.
MICHIGAN STATE'S ROAD TRIP: Michigan State should have been a host site for the NCAA Tournament's first two rounds, but the Spartans had to go on the road because the school's home arena is being used for the Michigan high school state basketball tournament.
-----
Follow David Brandt on Twitter: www.twitter.com/davidbrandtAP
---