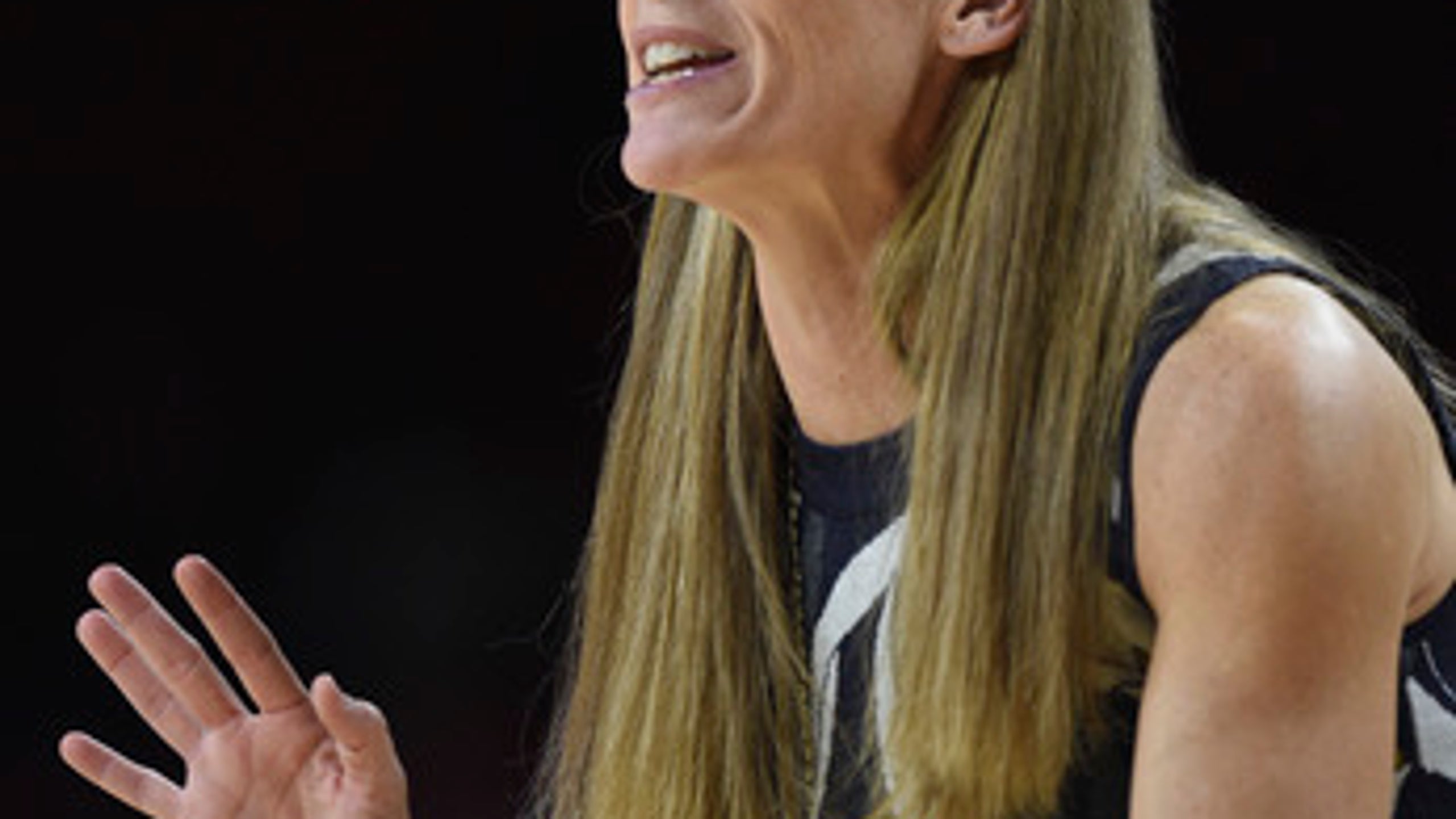 Jones scores 25 as No. 3 Maryland beats Michigan 83-70 (Jan 19, 2017)
BY AP • January 19, 2017
COLLEGE PARK, Md. (AP) For the better part of three quarters, Michigan was every bit as good as No. 3 Maryland.
Then, after gaining momentum from a buzzer-beating shot, the Terrapins showed why they're the only unbeaten team in Big Ten play.
Brionna Jones had 25 points and 10 rebounds, and Maryland (18-1, 6-0) pulled away in the fourth quarter to secure an 83-70 victory Thursday night.
Shatori Walker-Kimbrough scored 17 and freshman Kaila Charles added 16 for the Terrapins, who have won six straight. The two-time defending Big Ten champions outscored Michigan 19-9 in the final quarter.
''Our depth was able to wear them down,'' Maryland coach Brenda Frese said. ''The fourth quarter came down to defense and rebounding, and I thought we did a really solid job to be able to put this game away.''
That's the way Michigan coach Kim Barnes Arico saw it, too.
''I think Maryland's depth and ability to pressure us and force turnovers really helped them down the stretch,'' she said.
Jones also had a lot to do with it. The 6-foot-4 senior made 12 of 16 shots en route to her ninth straight double-double and 13th of the season.
Katelynn Flaherty led Michigan (15-5, 4-2) with 30 points in 36 minutes. She moved into third place on the school career list with 1,666.
''It's an honor to score that much and be on the list,'' Flaherty said. ''But I am very proud of our team and how much we've built and how far we've come.''
Flaherty was shut down in the fourth quarter, scoring only three points with three turnovers.
''It's just tough as the game goes on,'' she said. ''As coach said, we kind of wore down. So I attribute it to that.''
The game was tied at 61 late in the third quarter before Maryland backup guard Kiah Gillespie drilled an off-balance 3-pointer at the buzzer.
The sophomore was swarmed by her teammates, and the Terrapins carried that feel-good moment into the fourth quarter.
Gillespie made a layup and Jones scored inside to make it 68-61. Minutes later, successive follow-shots by Jones and Kaila Charles put the Terps up by nine with 5 minutes left.
That was enough to put away the gritty Wolverines, who led by eight points in the first quarter and 61-60 late in the third.
Jones scored 10 points in the second quarter, and the Terrapins built an 11-point lead before settling for a 39-35 advantage at halftime.
''We really kind of challenged ourselves at halftime,'' Frese said. ''We were even on the boards, and wanted to pick it up defensively.''
Maryland outrebounded Michigan 23-13 after the break and gave up only four baskets in the fourth quarter.
WAIT TIL NEXT TIME
Michigan is 0-5 against Maryland, but Barnes Arico is hopefully next time will be different.
''We think we have really good pieces,'' she said. ''We've just got to be able to go for longer stretches like a team like Maryland does, and hopefully as the season progresses, we will continue to improve on that. And our younger kids will continue to get better, to be able to provide some more minutes.''
FOUL SHOOTING
The Terrapins went 8 for 17 at the free throw line, including a 1-for-5 effort by Jones. Michigan was 9 for 9, with Flaherty hitting all six of her attempts.
BIG PICTURE
Michigan: The Wolverines have established themselves as a top-rung team in the Big Ten, and this performance did nothing to tarnish that reputation.
Maryland: The Terrapins showed again they've got the depth and talent to take on all comers in the Big Ten.
UP NEXT
Michigan faces Nebraska on the road Sunday. The Cornhuskers were 5-13 entering play Thursday.
Maryland hosts Rutgers on Sunday. The Scarlet Knights are 0-9 on the road.
---
---