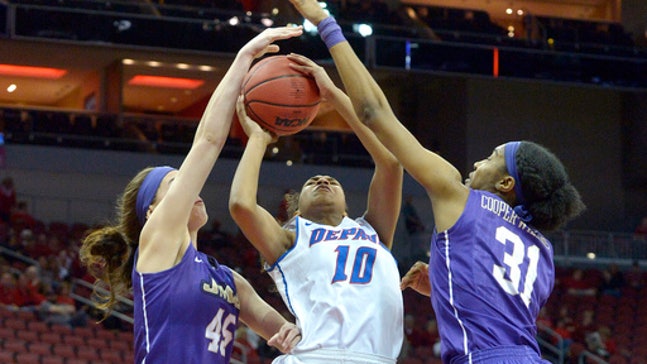 DePaul makes 11 3-pointers, routs James Madison 97-67
Published
Mar. 18, 2016 7:06 p.m. ET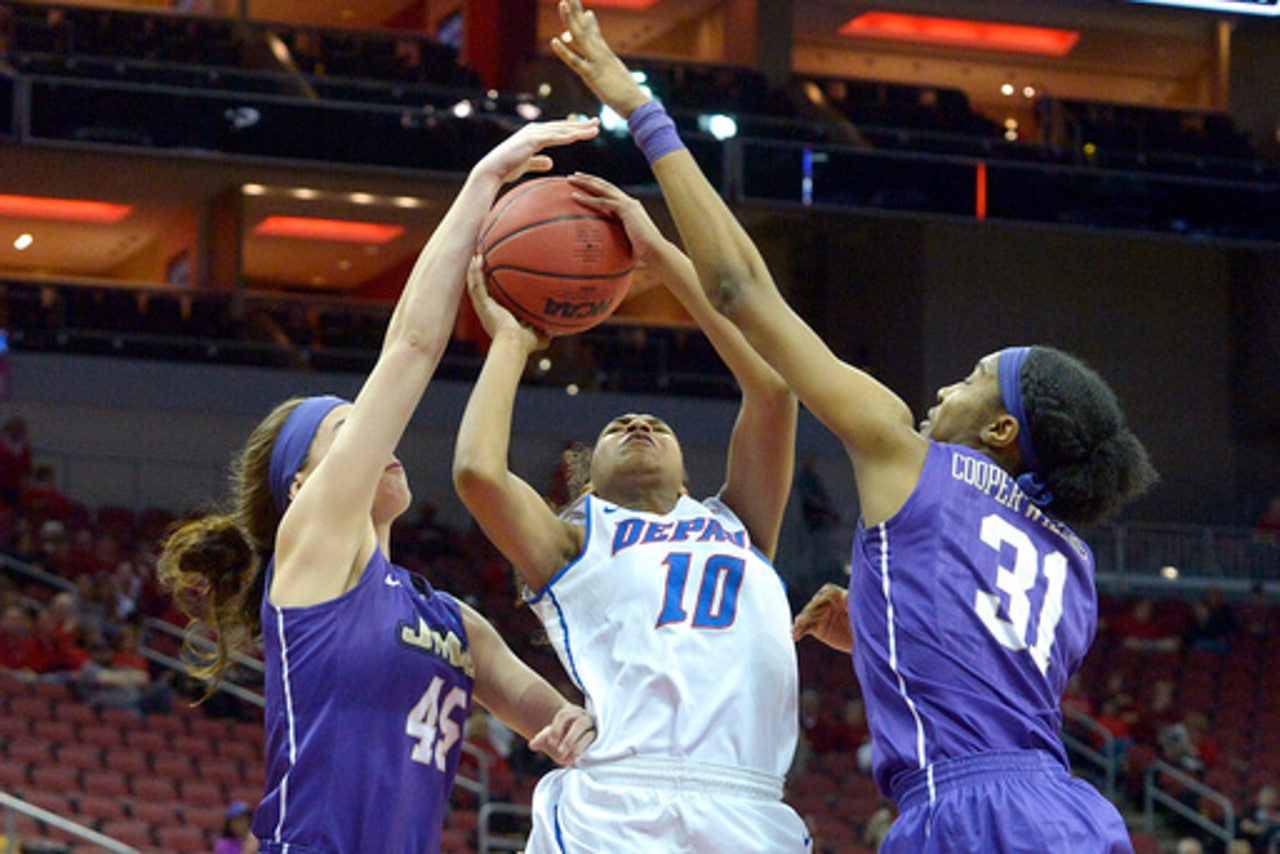 LOUISVILLE, Ky. (AP) DePaul made 11 3-pointers to rout No. 11 seed James Madison 97-67 in the first round of the women's NCAA Tournament.
Jessica January led sixth-seeded DePaul with 18 points on 7-of-11 shooting. Jacqui Grant added 15 points and nine rebounds. The Blue Demons shot an impressive 52 percent from beyond the arc (11 of 21) and 54 percent from the field (37 of 69).
DePaul (26-8) made 8 of 13 first-half 3s and shot 22 of 36 (61 percent) from the field to lead 55-30 at the break. They were season highs for both points and field goal percentage in the first 20 minutes.
Ashley Perez led James Madison (27-6) with 20 points and Jazmon Gwathmey added 19. The loss ended a 20-game winning streak for the Dukes.
James Madison entered the game leading the nation in 3-point field goal defense (23 percent).
---