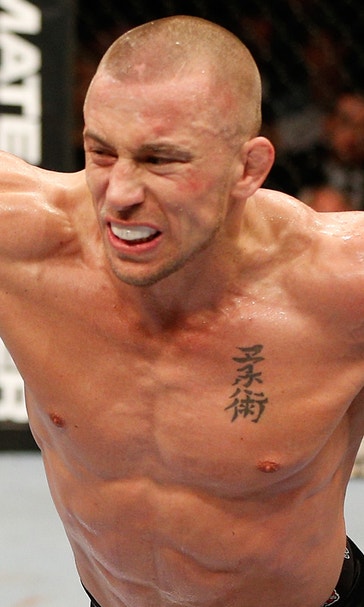 Woodley, 'Wonderboy' address Georges St-Pierre's possible return to the UFC
November 15, 2016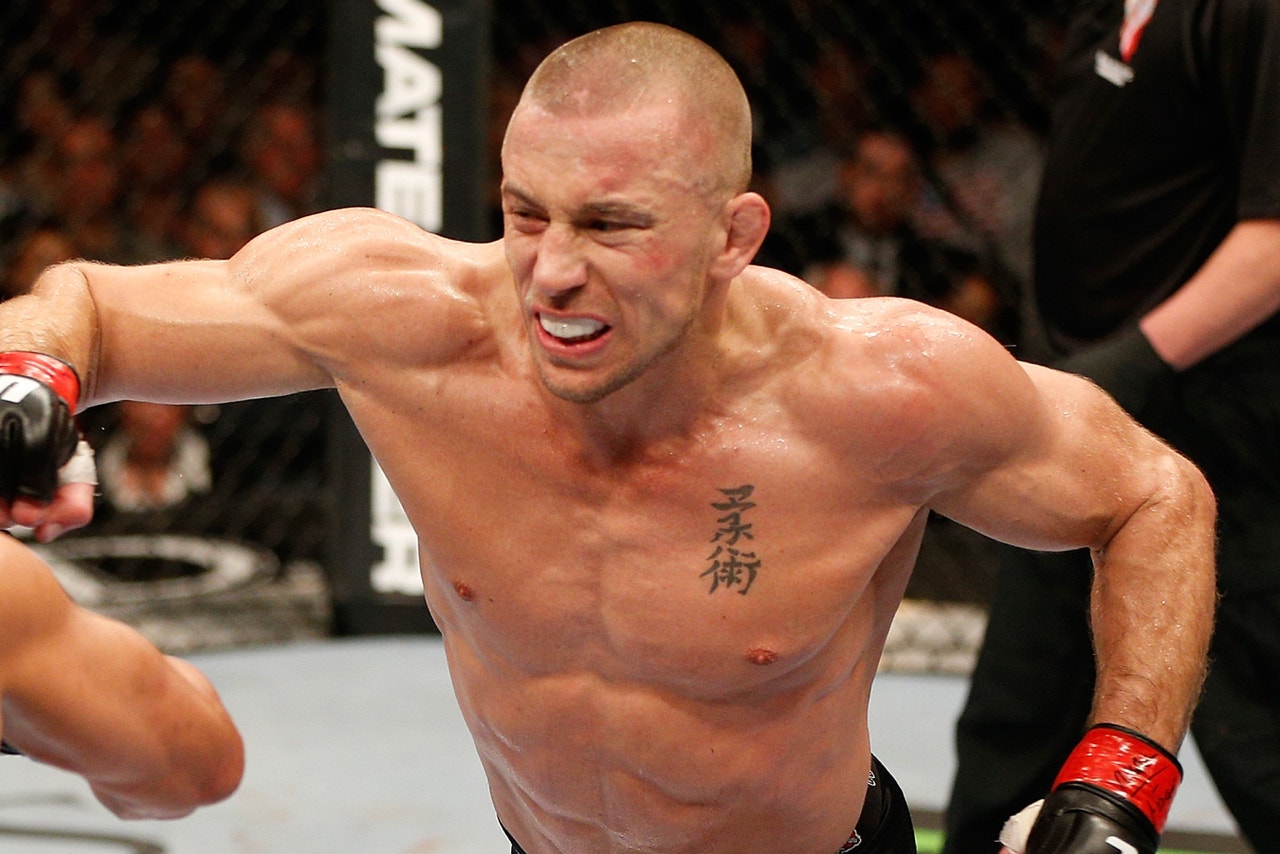 Georges St-Pierre isn't back in the UFC yet, but there's still an air of excitement surrounding the prospect that the greatest welterweight champion in history may be returning to action at some point in the near future.
St-Pierre has been in negotiations with the UFC for several months in an attempt to hammer out a new contract and while the two sides haven't come to an agreement, it's clear the former champion wants to fight again.
Current welterweight king Tyron Woodley has already expressed an interest in fighting St-Pierre should he come back and even exchanged text messages with him this summer in an attempt to set up a bout between the two of them.
Obviously it never came to fruition and for now Woodley is focused on his upcoming bout with Stephen "Wonderboy" Thompson.
"I'm just focusing on fighting Stephen right now," Woodley told FOX Sports on Wednesday. "I've been thinking down the road with an opponent that's as difficult as 'Wonderboy', thinking even beyond Saturday or Sunday might put you in a position where you end up on the canvas. I'm just blocking all those things out and just focusing on this fight."
That being said, Woodley does believe if St-Pierre decides to return to the UFC as a welterweight then he should absolutely skip the line ahead of other contenders like Demian Maia and get an automatic shot at the belt no matter who holds the title.
St-Pierre was a nine-time defending champion when he walked away from the sport in 2013 and Woodley sees no reason he shouldn't be granted a shot at the champion immediately upon his return.
"Our game of mixed martial arts is one part entertainment, one part sports. From a sports standpoint, it would make sense for Demian Maia to get to fight the winner of this fight. From an entertainment standpoint, I guess you could say sport as well because he left as the champion, he's the greatest welterweight of all time and if he comes back, I think as a gesture of respect I don't think he should have to fight one or two fights. I think he should come right in and fight for the title," Woodley said.
"When I was getting ready to fight Robbie (Lawler), it was known that Georges might come back, so if Georges comes back, he's going to jump you and you're going to have to fight another fight and he's going to jump you. I was OK with that. I don't think that should change for anybody. I think everybody should be understanding of that."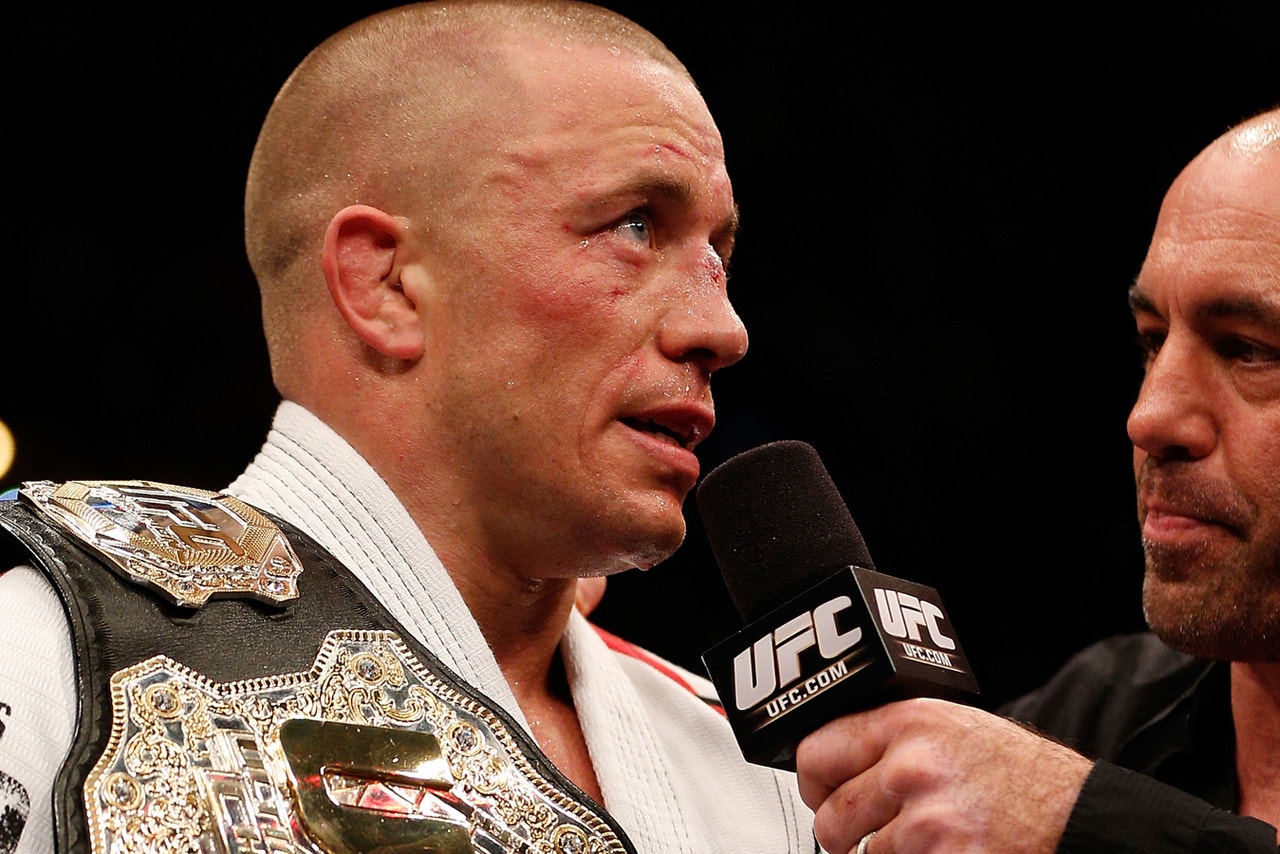 Thompson, who was actually a training partner alongside St-Pierre during the earliest part of his MMA career, agrees with Woodley on the matter.
While it would certainly be a bittersweet moment for Thompson to potentially win the belt at UFC 205 and then face off with a friend and former teammate in St-Pierre, he says the former champion deserves that shot if he wants it.
"He's definitely one of the best guys that's ever stepped out in the Octagon at welterweight," Thompson said about St-Pierre. "One of the best welterweights that ever stepped out there but to be honest, I have no idea what's going on. Where he's at in negotiations or if he's coming back or what? He is one of the reasons I got into the sport in the first place. I was up training with him for his fights and that's actually why I started mixed martial arts because of Georges.
"So yeah, give him that title shot."
Of course, neither fighter knows whether or not St-Pierre is actually going to come back or not.
The Canadian had a standing offer on the table to return at UFC 206 to fight middleweight champion Michael Bisping, but ultimately he couldn't come to an agreement with the promotion to make it happen. Obviously, St-Pierre's return would be a huge bit of business for the UFC but for now he remains in limbo.
"We don't know what's going on with Georges," Woodley said. "It sounds like he wants to fight. It sounds like there are things that are keeping him out of fighting. That's where it's at."
---
---