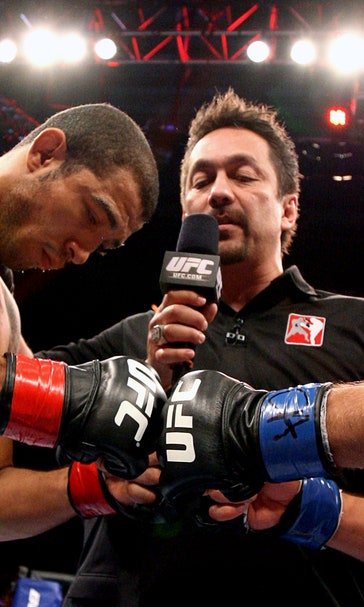 Why killing off UFC 176 was the right move -- for everyone
BY foxsports • August 3, 2014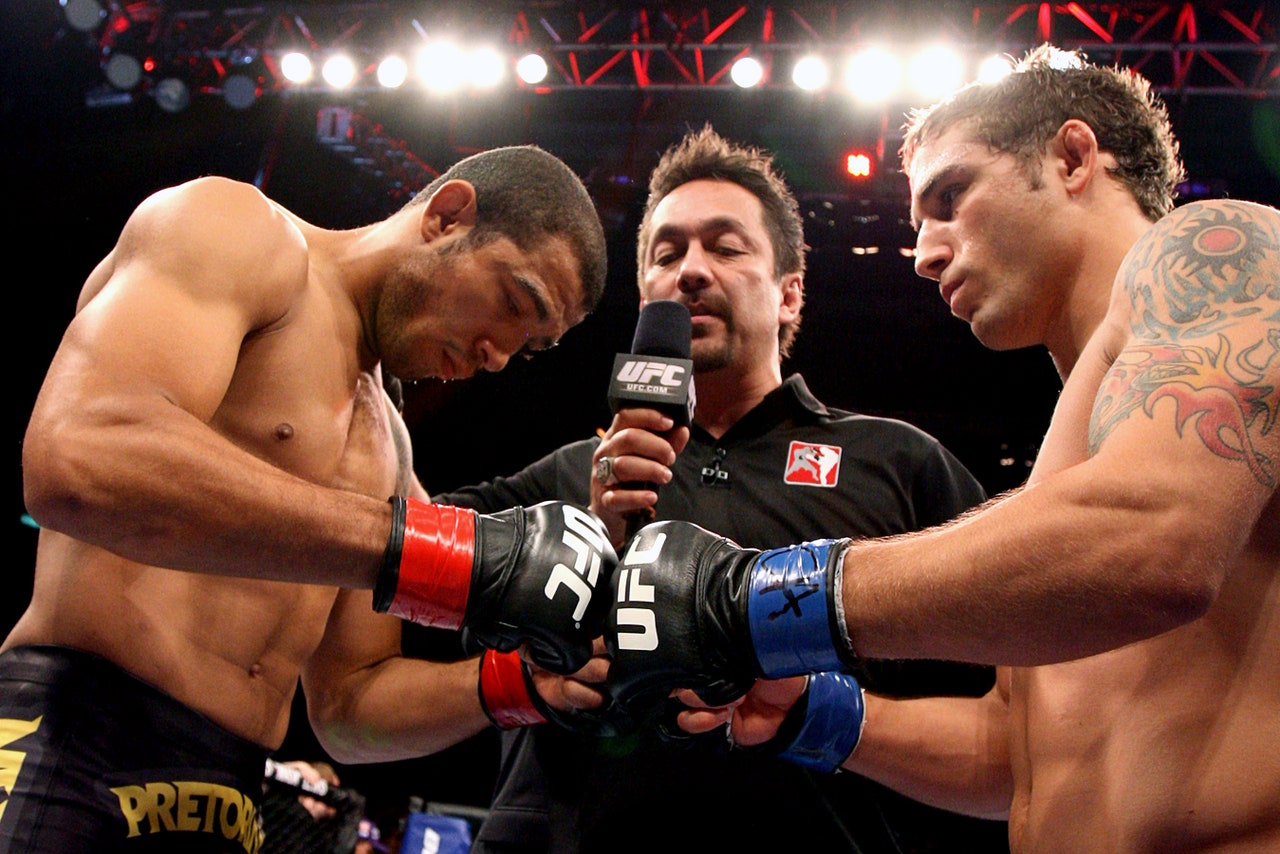 UFC 176 is better off dead.
Of course, it's unfortunate for the people who bought tickets to the event that was originally scheduled for Saturday night at Staples Center. And it's even worse for those who had already purchased flights to Los Angeles.
But, not to be insensitive, LA is a great city. They'll have plenty to do there even with no people fighting in cages this weekend.
The UFC made the right choice in cancelling 176  -- for itself and for fans -- when featherweight champion Jose Aldo became injured (neck and spine) and was forced out of the main event against Chad Mendes. With everyone moaning about oversaturation, the ability to spread out an entire card of fights over the course of a few events has been a boon.
Just look at some of the results: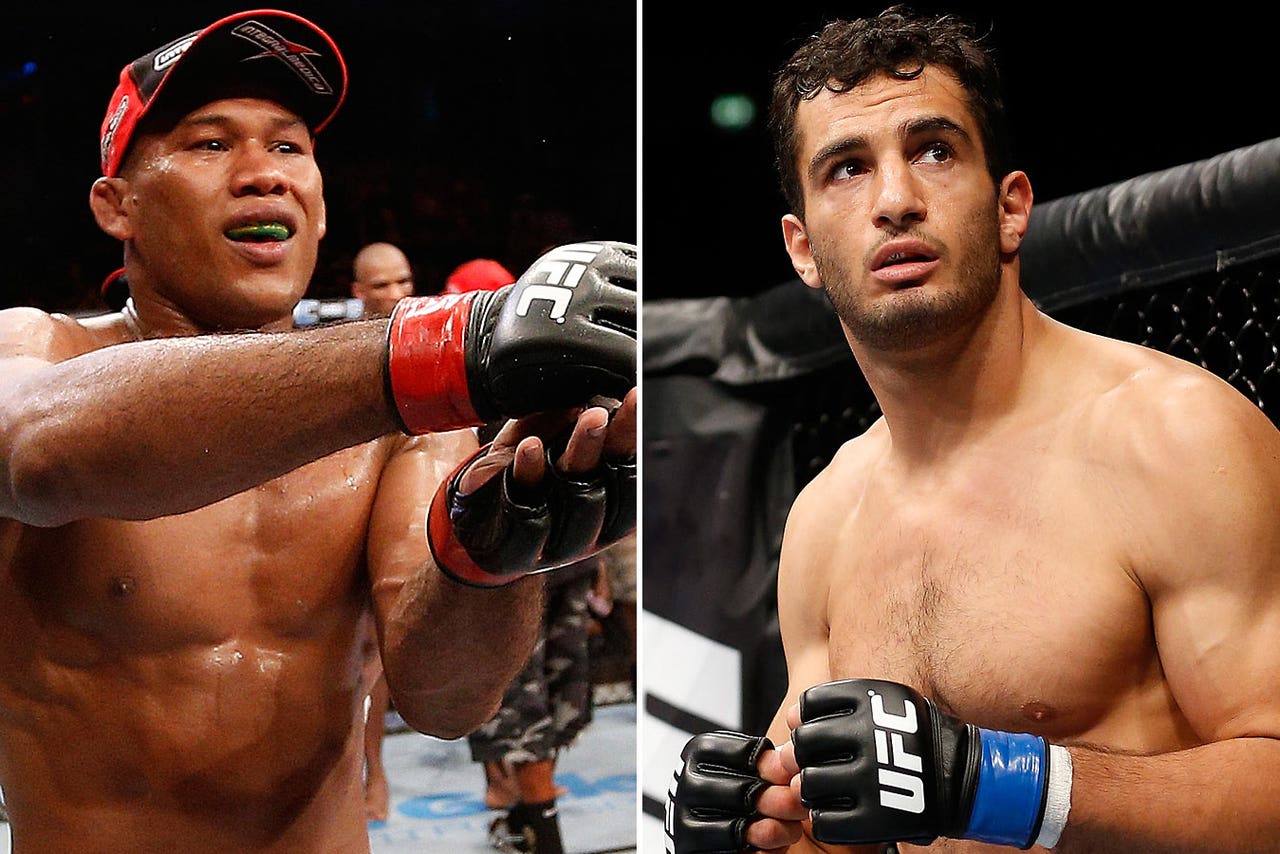 UFC Fight Night at Foxwoods will be getting a pretty interesting main event in Ronaldo Souza (left) vs. Gegard Mousasi.
-- The co-main event of UFC 176 was supposed to be a big middleweight contender bout between Ronaldo "Jacare" Souza and Gegard Mousasi. That was moved to the main event of UFC Fight Night on Sept. 5 at Foxwoods in Connecticut (FOX Sports 1). Also on that card will be Alistair Overeem vs. Ben Rothwell and Joe Lauzon vs. Michael Chiesa. That's a pretty good-looking show now. Without Souza and Mousasi to top it off, it wouldn't have been.
-- UFC 176 might be gone, but its main event will live on. Aldo will defend his 145-pound title against Mendes at UFC 179 on Oct. 25 in Rio de Janeiro. Now, that isn't shaping up to be the most stacked card. A co-main event of Glover Teixeira and Phil Davis is two guys coming off losses and a tad lackluster. But what would the UFC have done for a main event without Aldo-Mendes?
It looks like the anticipated Junior dos Santos-Stipe Miocic matchup is still on hold and that wouldn't have been a great main event anyway. Vitor Belfort can only fight in Las Vegas in December, per the Nevada Athletic Commission, so him vs. Chris Weidman for the middleweight title was out. The UFC needed some star power in Brazil and Aldo will have to do.
-- People are complaining about UFC 177 on Aug. 30 in Sacramento, but where would it have been if UFC 176 had remained? Two fights -- Shayna Baszler vs. Bethe Correia and Tony Ferguson vs. Danny Castillo -- were moved to the UFC 177 main card. Plus, 177 is also getting an interesting middleweight matchup between Lorenz Larkin and Derek Brunson for the undercard. None of those fights are particularly critical in their respective divisions, but there's interest in all of them, for various reasons.
-- The two FOX Sports 1 cards in August -- Maine on Aug. 16 and Tulsa on Aug. 23 -- have also improved due to the downfall of UFC 176. The Bangor event, headlined by Ryan Bader and Ovince St. Preux, added a co-main event in Abel Trujillo vs. Ross Pearson, an interesting flyweight crap between Zach Makovsky and Jussier Formiga and Gray Maynard's comeback fight versus Fabricio Camoes. Tulsa, headlined by Benson Henderson and Rafael dos Anjos, picked up some depth in Neil Magny vs. Matt Dwyer, James Vick vs. Walmir Lazaro and Beneil Dariush vs. Tony Martin.
The UFC might have taken a bit of a PR hit by scrapping UFC 176, but it's worth it. You can even make the argument that UFC 178 wouldn't be as stacked it not for the cancellation. You'd figure that some of the fights on that card would've been spread to the others if the UFC 176 bouts were not. And UFC 178 is shaping up to be the best event of the year.
Oversaturation is a real thing. But if the UFC keeps its pay-per-views special, which it seems to be doing again the second half of the year, fans shouldn't mind as much about the depth of events on free television or Fight Pass.
As long as the events you're paying $60-plus for are high quality, the rest is gravy. The euthanization of UFC 176 has aided that. 
---
---