Watch Conor McGregor sharpen his wrestling ahead of UFC 205
November 15, 2016

Conor McGregor isn't known as a prolific wrestler, but he's certainly trying to change that ahead of his showdown with Eddie Alvarez on Nov. 12.
McGregor released his latest video blog showing off his wrestling training as he prepares to fight for the lightweight title at UFC 205.
McGregor works with longtime wrestling coach Sergey Pikulsky to get him ready for the five-round battle just a few short weeks away.
Alvarez isn't best known for his grappling skills, but he certainly possesses tremendous wrestling both offensively and defensively. Alvarez wrestled in high school where he was a two-time National Prep All-American, but he never pursued the sport in college.
In his UFC career, Alvarez averages over three takedowns per 15 minutes in the cage while also exhibiting perfect takedown defense having blocked every attempt against him since joining the promotion.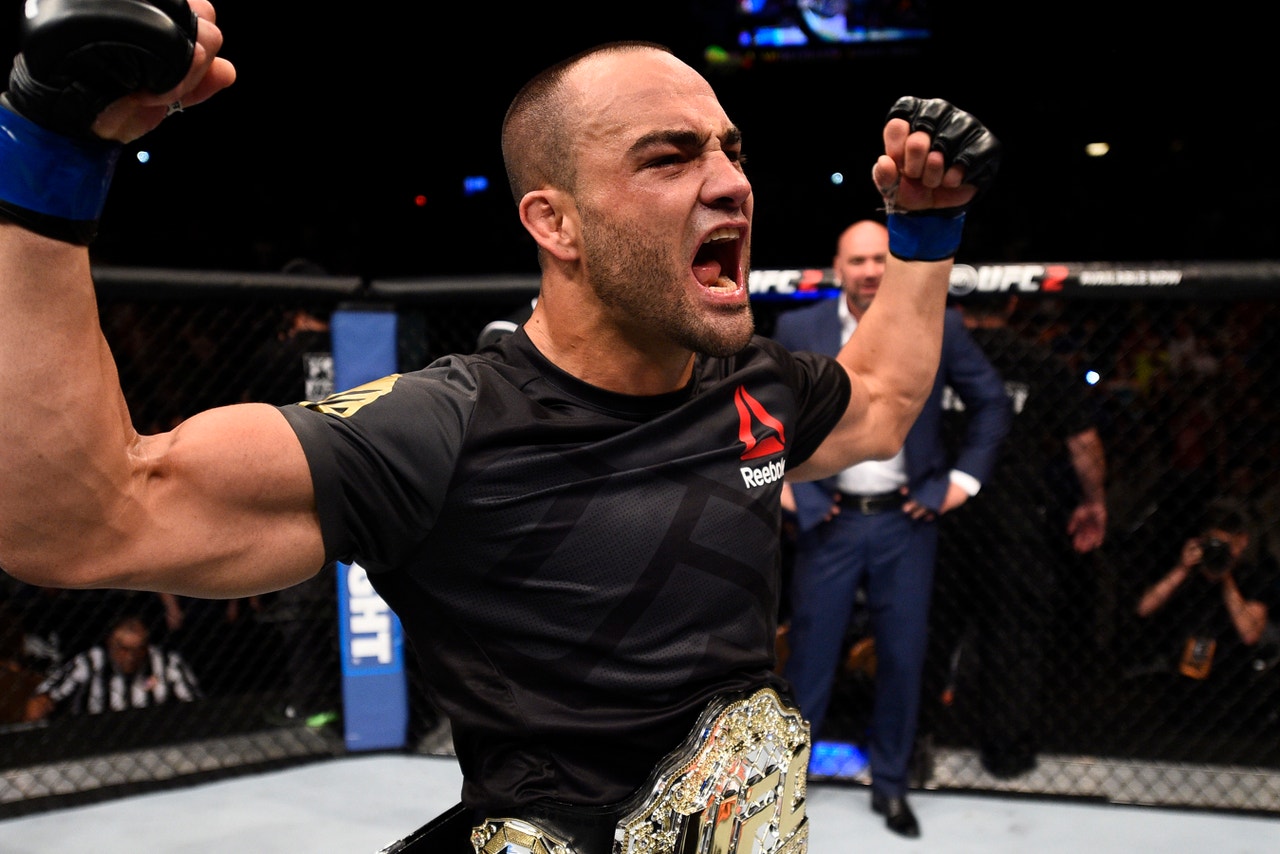 McGregor has definitely improved his wrestling over the years — including his last fight against Nate Diaz where he stuffed six out of seven takedown attempts. That being said, McGregor has only faced one truly high-level wrestler in his UFC career and that was Chad Mendes, who took him down four times out of the seven takedown attempts during the fight.
Overall, McGregor has 70-percent takedown defense during his UFC career, which is still nearly 10-percent better than the average for fighters inside the Octagon (60.5-percent). McGregor has brought in training partners in the past to help him out with specific deficiencies such as the six-foot tall sparring partners he used to prepare for his rematch with Nate Diaz in August.
There's no word if McGregor brought in any top-notch wrestlers to up his grappling game although he has continuously worked with Brazilian jiu-jitsu ace Dillon Danis to help him on the mat.
It will be an interesting matchup to see if Alvarez will test McGregor's wrestling or stick to striking where he's also been incredibly proficient throughout his career.
Both fighters land with great accuracy and volume, but it's clear McGregor is preparing for every scenario as he looks to become the first ever simultaneous two division champion in UFC history.
---
---