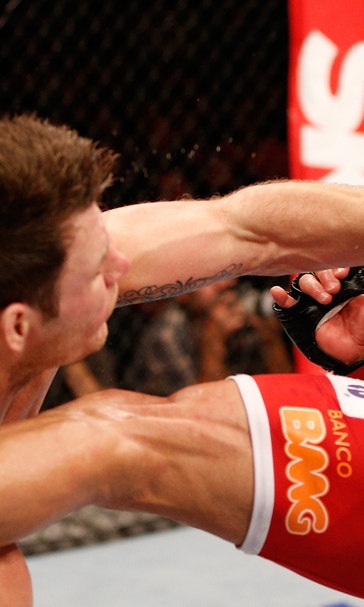 Vitor Belfort takes a shot at middleweight champion Michael Bisping
November 15, 2016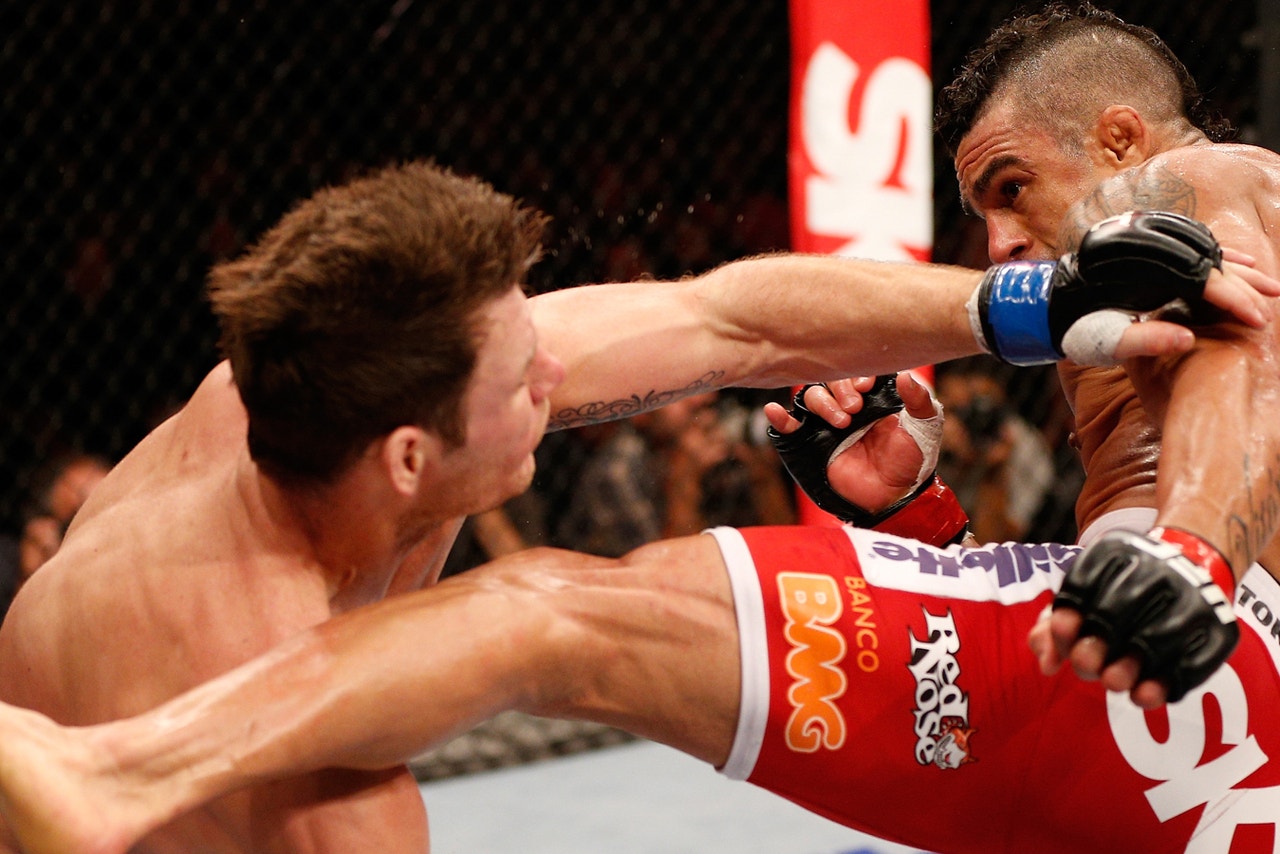 Throughout his storied career, Vitor Belfort has racked up a number of memorable highlights but as he prepares for the co-main event at UFC 204 on Saturday night, he can't help but think about one in particular.
The middleweight championship will be decided in the main event as Michael Bisping defends his title for the first time against old rival Dan Henderson.
The fight with Henderson came together largely because Bisping wanted the chance to exact revenge for one of the toughest losses of his career when he was brutally knocked out by the former Olympian at UFC 100 in 2009.
If that loss still serves as motivation for Bisping going into UFC 204, Belfort reminds the current middleweight champion about what happened when they met just three years ago in Brazil.
On that night, Belfort unleashed a left high kick that slammed against Bisping's head in the second round and sent him careening to the canvas. The fight was stopped a few seconds later after Belfort followed up with a few more punches and the loss prevented Bisping from getting back into title contention at that time.
"I bet he'll be asking for this fight," Belfort said about Bisping when speaking to FOX Sports. "I think that's what he wants."
To his credit, Belfort doesn't really dwell on the Bisping fight by any means, but it's impossible to ignore their history considering Henderson is getting a shot at the title while currently riding a one fight win streak after going just 2-3 in his last five bouts.
Still, Belfort isn't exactly gunning for Bisping but rather he's looking for the biggest money fights he can grab right now as the 39-year-old Brazilian undoubtedly enters the last phase of his legendary career.
Belfort has consistently been one of the biggest draws for the UFC whenever he competes in his native Brazil, although he still believes he's been undervalued when it comes to his pay in the promotion.
"Every fight for me it's a good payday. But I think my value is much more than I'm earning right now, what I bring into the sport," Belfort said.  "I really do believe, especially where this sport is, my value can be much bigger than what it is right now. There's no doubt about it."
This weekend, Belfort faces Gegard Mousasi at UFC 204 and while this is the co-main event and a chance for the former champion to face another top 10 opponent, he's not focused on climbing the rankings as much as adding more zeroes to his bank account.
"I love to compete and of course now that the real money's in the sport, I'm looking for fight that's going to be relevant for myself. For business and this is a business as well as a competition," Belfort said. "I'm looking to have fun and make a lot of money."
Mousasi actually called for this fight with Belfort and the Brazilian was happy to accept when the UFC officially offered it to him. Belfort loves when fighters call him out because that shows him that without saying a word, he's still one of the most relevant names in the sport.
He plans on proving that again with another highlight on Saturday night.
"That's the fight we wanted. He wanted it as well. When two guys want it, it's good. Business is done," Belfort said.
"It's just shows the value. My stake goes up. Guys want to fight you and not the champion, that makes you special. People don't want to fight a bum. People want to fight guys that's relevant to the sport and that raises your price. That's good. It shows what I've done. That's what we're here for. We're here to fight each other. "
Don't forget to watch the UFC 204 prelims on FS1 starting Saturday night at 8 p.m. ET
---
---