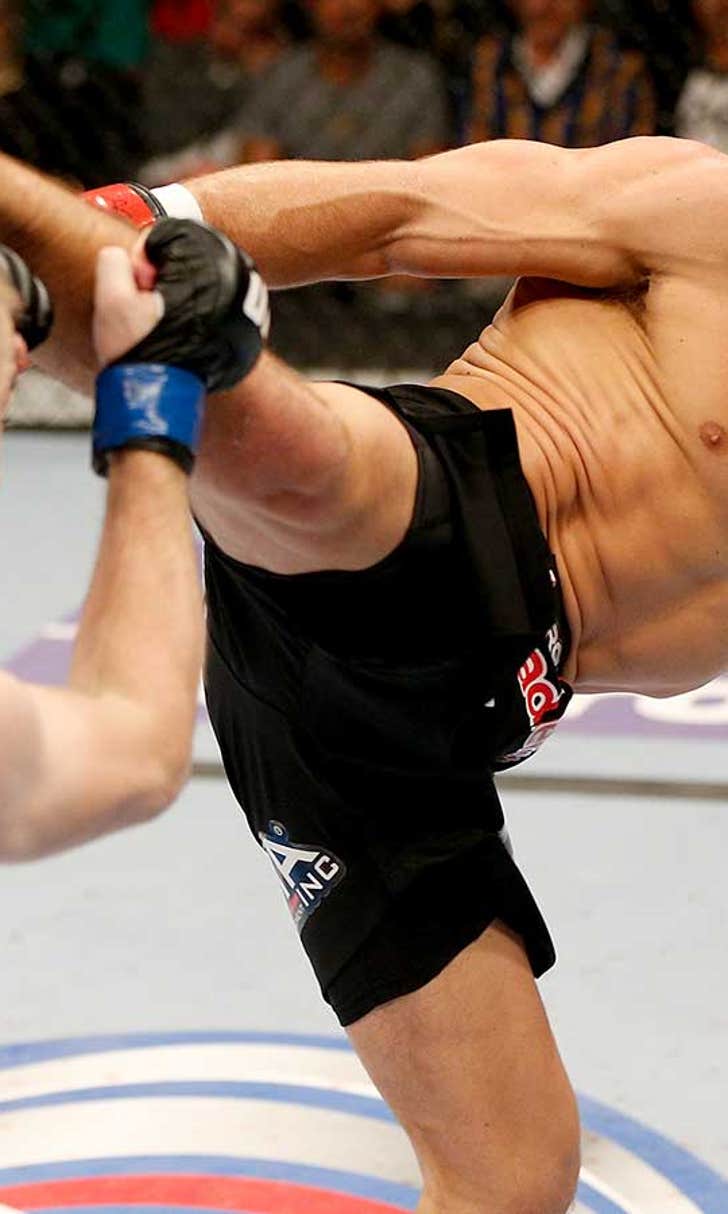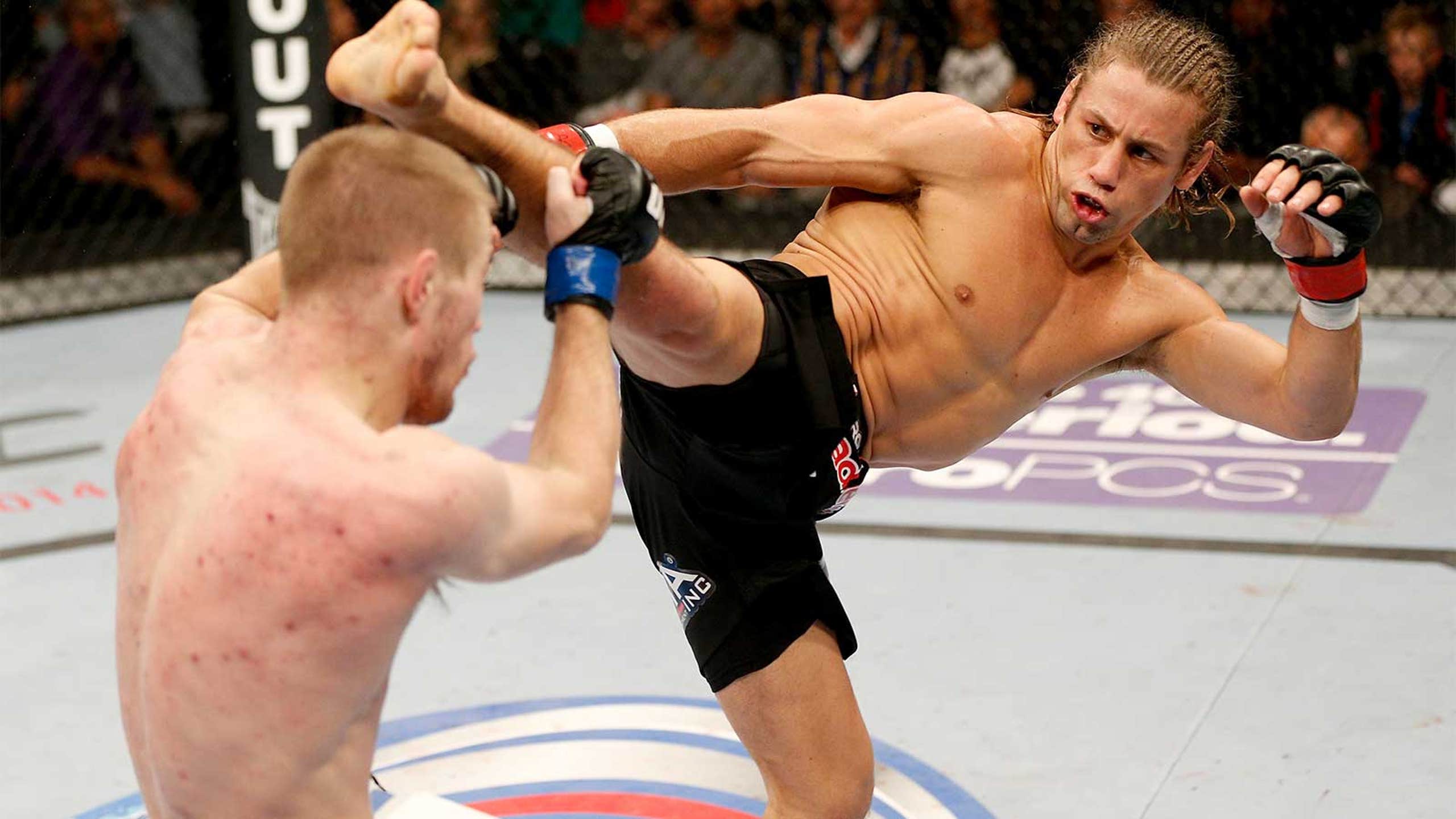 Urijah Faber bantamweight's next No. 1 contender, Dana White says
BY foxsports • December 15, 2013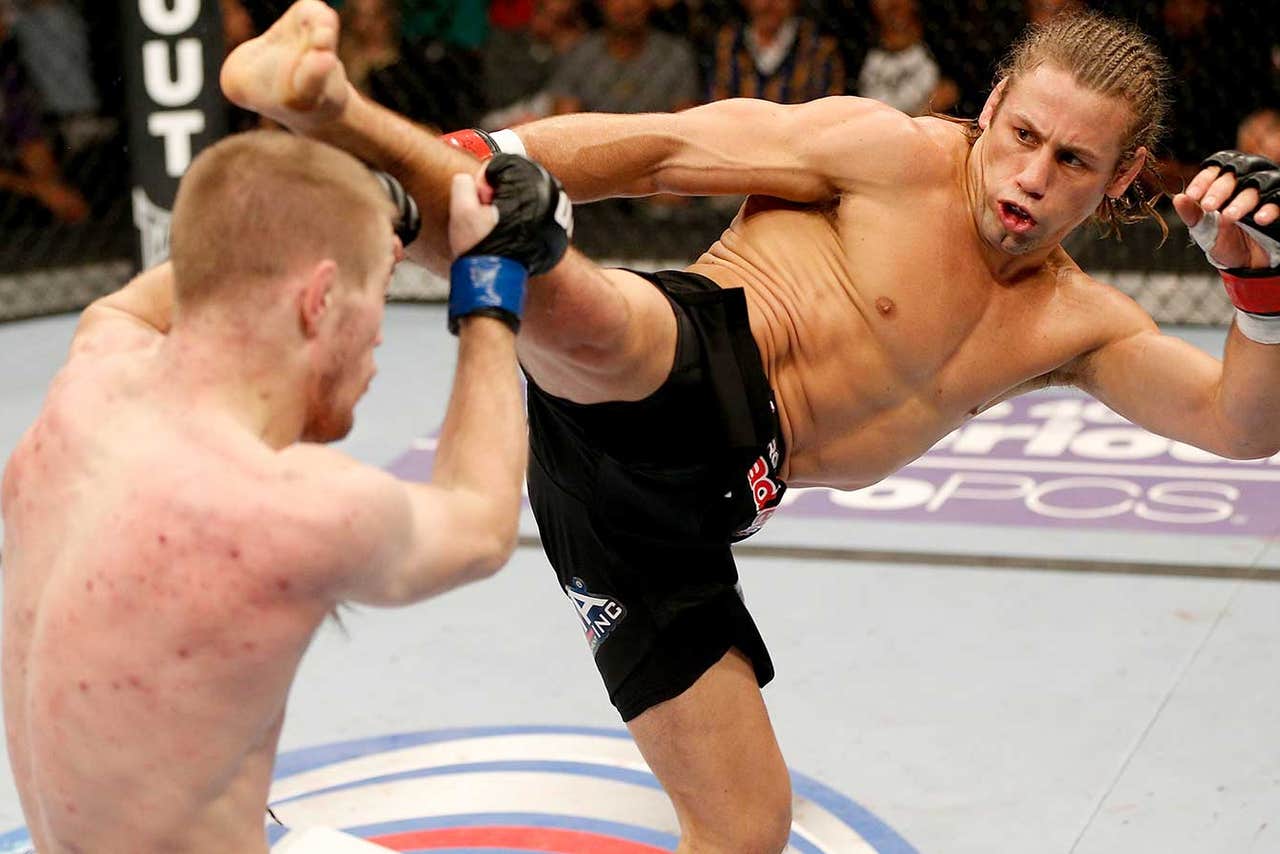 Try as they might, the UFC'€™s bantamweights cannot seem to rid themselves of Urijah Faber. In opportunities to win the division'€™s championship and then an interim version of the belt, he lost, but every time he seems to fall back toward the pack, he pulls away again, separating himself from the rest of the contenders.
At Saturday night'€™s UFC on FOX: Johnson vs. Benavidez 2, Faber continued to push back towards gold, thoroughly dominating No. 3 ranked Michael McDonald en route to a guillotine choke submission.
Color Dana White impressed.
"To be honest with you, he reminds me of a Vitor Belfort right now, like the older he gets, the better he's getting," White said on the event's FOX Sports 1 post-fight show. "He's getting more and more exciting. Tonight's fight was awesome."
Asked by Ariel Helwani if that meant Faber was the division's next No. 1 contender, White quickly agreed.
"€œNo. 1 contender," he said.
At 34 years old, Faber had a perfect 4-0 year, with three stoppages.
Of course, if he does get a title match, he'€™ll have a bit of waiting to do first. Champion Dominick Cruz will be returning from his two-year-plus injury layoff to face interim belt-holder Renan Barao on Feb. 1.
After that, it seems that Faber will get another chance in hopes of breaking a terrible streak of title fight losses. While he's never lost a non-title fight in his career, he'€™s lost in each of his last five championship opportunities.
---
---