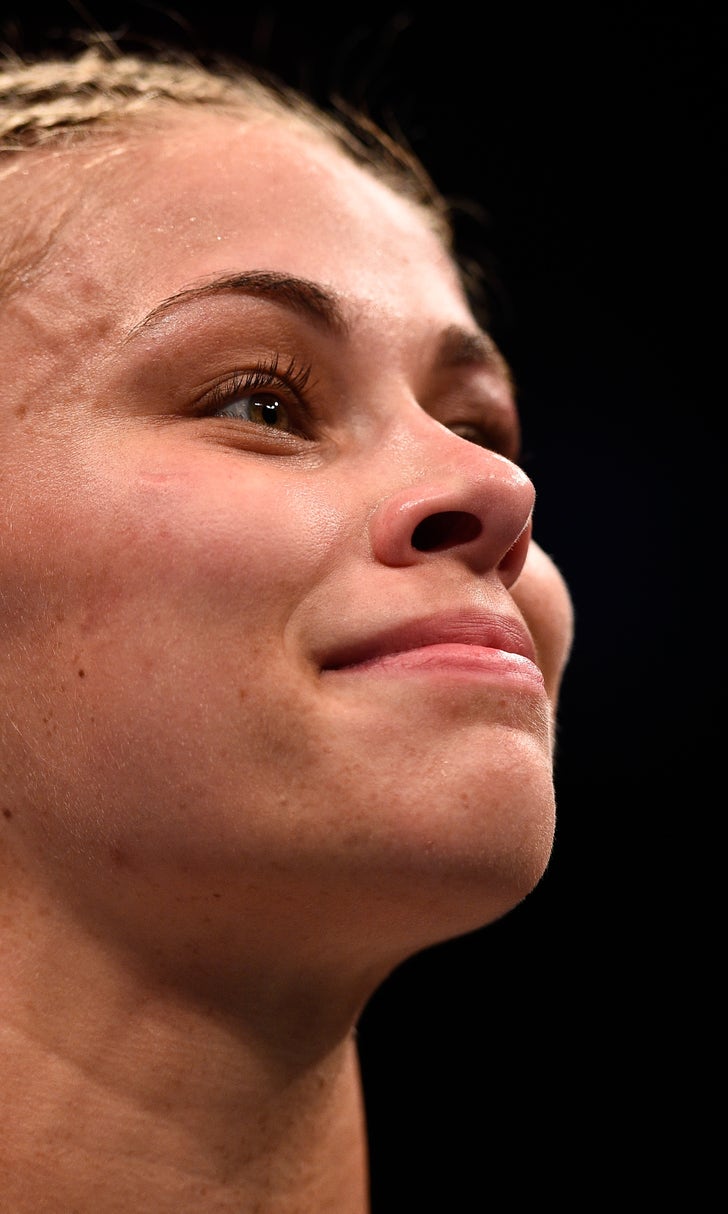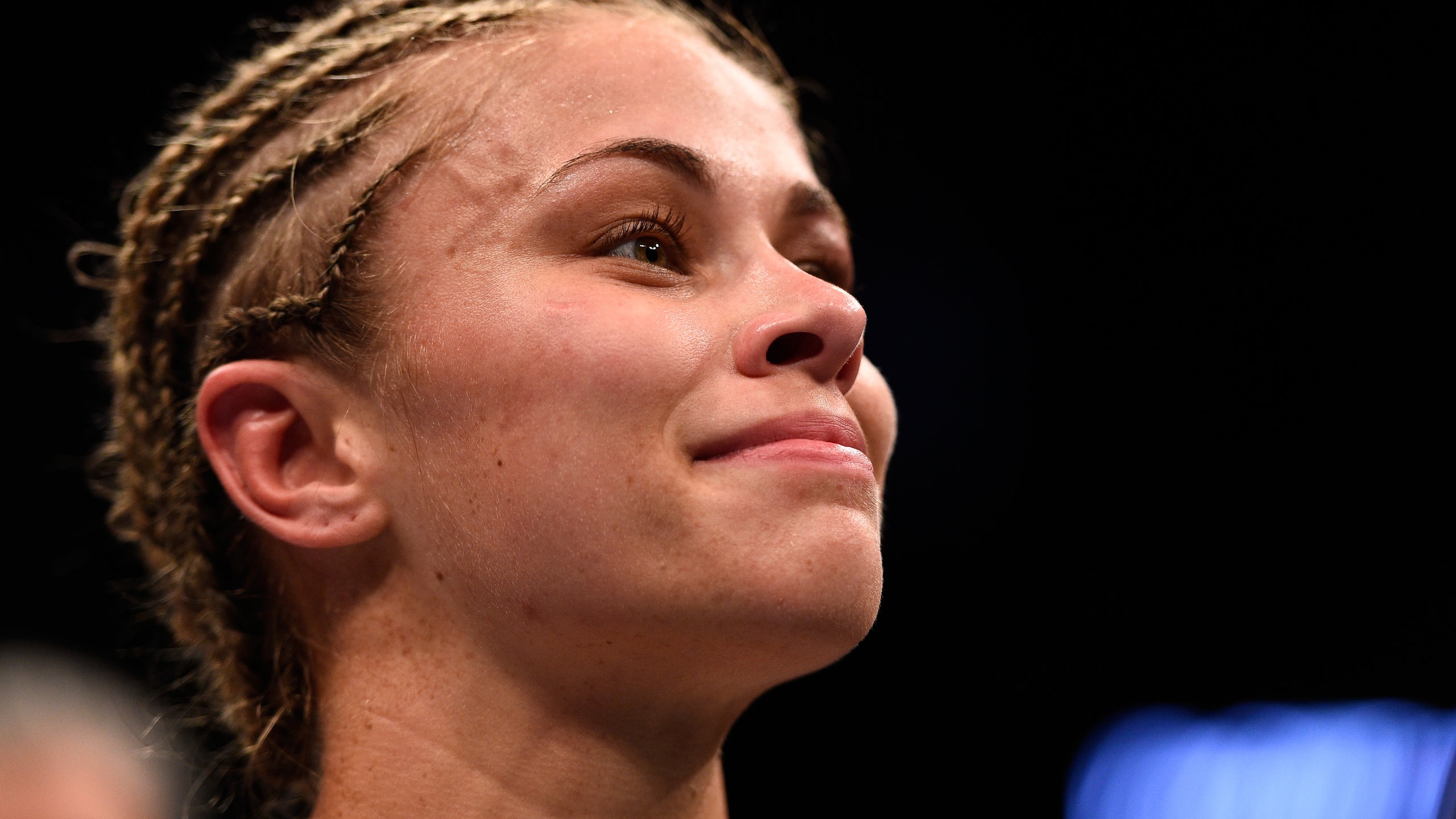 UFC on Fox 22: vanZant vs. Waterson Preview and Predictions
BY Fansided and Riley Kontek/Fansided • January 14, 2017
Saturday night, the UFC returns to network TV in primetime in what should be a magnificent night of fights. Live from Sacramento, CA, the home of Team Alpha Male, the card is stacked with veterans and up-and-comers that should put on a great show.
In the main event, Paige vanZant returns to primetime network TV for the first time since Dancing with the Stars when she meets up with fellow darling Michelle Waterson. In an ultra competitive strawweight division, this bout is crucial to get into the title picture for both ladies.
On the card is the retirement bout for Urijah Faber. The longtime pioneer of the lighter weight classes will retire after a long, productive career when he fights Brad Pickett in front of his home crowd.
Also on the card are names such as Mickey Gall, Sage Northcutt and Mike Perry, among others. Overall, it should be an important, productive night of fights. With that, let's take a look at the card and make some predictions.
Main Card
Paige vanZant vs. Michelle Waterson
The main event takes two of the UFC's most marketable women in the strawweight division, as Dancing with the Star's darling Paige vanZant looks to take out "The Karate Hottie" Michelle Waterson. Both women have been known to strike and entertain while doing so. VanZant runs with Team Alpha Male, which means she has worked on her ground game, which will compliment her striking. Her last fight came in August, where she downed Bec Rawlings early in the second round with strikes. She will probably give up a speed and technical edge to Waterson, who is also the vastly more experienced. The former Invicta Atomweight Champion unfortunately has not fought in over a year, so cage rust might become an issue. While vanZant does have the size advantage, I still think she struggles finding the distance through Waterson's speed. The Karate Hottie takes it in a fun, close decision.
Sage Nortcutt vs. Mickey Gall
Welterweight marketing tools are set to do battle next, as CM Punk defeater Mickey Gall looks to keep his 3-0 pro record intact against UFC posterboy Sage Northcutt. Both Northcutt and Gall have gained name recognition in the short time they've been in the UFC for different reasons. Gall came into the UFC with just one pro fight, as he was the hand-picked opponent of wrestling superstar CM Punk, whom Gall completely decimated with no problem. Northcutt, on the other hand, had the UFC marketing machine behind him from day one because of his good looks and respectful personality. He's had his ups and downs in the company competition-wise, but there's no denying how great of an athlete he is. While Northcutt is likely the favorite here, I can't shake how impressed I have been with Gall. I think Gall wins another big-time fight, proving he's a legit prospect at 170 pounds.
Urijah Faber vs. Brad Pickett
Urijah Faber is set to have his swan song in the next bout, as the legendary fighter is set to say goodbye in front of a home crowd against Britain's Brad Pickett. Faber is probably the biggest legend in the lower weight classes in terms of name power and draw (before Conor McGregor took to the scene). He has always been known for his solid boxing game, unheralded wrestling and submission ability. He goes up against fellow long-timer Pickett, who is primarily a boxer that has slowed down in recent times. Both men are past their prime, but can still bring an entertaining fight. I think in front of his home crowd in his last MMA fight, Faber rises to the occasion and retires with a victory, sealing an amazing career.
Mike Perry vs. Alan Jouban
The main card kicks off with what should be a beautiful display of violence, as welterweights Alan Jouban and Mike Perry meet in the Octagon. Perry has made a name for himself due to his personality and the ferocity for which he composes himself in the cage. The 9-0 welterweight has brutally laid waste to both of his UFC opponents thus far, smashing in the faces of Hyun Gyu Lim and Danny Roberts. All of his wins have come via knockout, showing he's a force to be reckoned with on the feet. Jouban is also a striker, though more technical and less powerful than Perry. He utilizes more techniques, especially when it comes to using kicks. That said, Jouban has shown he can be knocked out by fellow strikers before, and given the impressive role Perry is on, his chances are a bit shorter here. Perry scores another knockout win, pushing him further up the ladder.
Preliminary Card
Frank Waisten vs. Paul Craig
The light heavyweights are set to square off next, as the unheralded Frank Waisten looks to take out newcomer and BAMMA champ Paul Craig in his debut. Waisten has been a destroyer since coming to the UFC two fights ago. After wasting Jonathan Wilson in his UFC debut with a nasty knockout, he took on touted prospect Joachim Christensen in his sophomore outing, tapping the Dane out with an armlock. He has finished every single fight in his pro MMA career. As for Craig, the Scottish fighter is undefeated at 8-0 and established himself as one of the best light heavyweight in Europe. His last two victories were the best on his resume, submitting both Karl Moore and Marcin Lazarz in high-profile BAMMA bouts. His submission game is what has brought him to the dance and he will need to utilize that here. Although it would not shock me if Waisten continued his winning ways, I have confidence that Craig can get the job done.
Cole Miller vs. Mizuto Hirota
The featherweights compete next, as Japan's Mizuto Hirota looks to gain an ever-important win against longtime UFC mainstay Cole Miller. Miller is a well-rounded fighter, though his ground game is his strongest element. He has good boxing too, though, which has kept him around the UFC for a very long time. Hirota has many wins by knockout, so expect him to want to stand and bang with Miller. Hirota is going to be outgunned here, as Miller wins easily, whether by knockout or submission.
Bryan Barberena vs. Colby Covington
A pair of surging welterweights will do battle in the next bout, as wrestler Colby Covington takes on tough-as-nails Bryan Barberena. Covington's game plan is simple. He wants to close the distance, get a hold of your body and drag you to the ground, where he can easily take advantage of you. His top game is heavy and full of pressure. He can smash you to oblivion with ground-and-pound or open you up to a submission. Either way, he's a finisher. As for Barberena, he doesn't necessarily excel at one facet of the sport, as much as he does do everything pretty well. He will have to employ a sprawl-and-brawl game plan here, as he will want to keep this fight standing with Covington. I don't know if that will be possible though, as Covington stubbornly scourges forward, consistently grounding Barberena and securing a win down the stretch.
James Moontasri vs. Alex Morono
A rematch from the Philippines card that was cancelled is up next, as welterweights James Moontasri and Alex Morono finally meet up. These men are polar opposites. On one end you have Moontasri, a technical taekwondo practitioner who utilizes man techniques on the feet and can finish you with his precision striking. On the other end of the cage you have Morono, a workmanlike grappler who excels on the mat. There, he uses good passes and submission attempts to open up for a finish. He can also throw some good leather on the ground as well. The problem Morono is going to run into is taking Moontasri down. Moontasri has a solid takedown defense and Morono's wrestling isn't as highly feared as many others in the welterweight division. Moontasri wins this bout on the feet.
Josh Emmett vs. Scott Holtzman
The lightweights are up next, as 10-0 prospect Josh Emmett looks to keep his record intact against 9-1 Scott Holtzman. Emmett is a Team Alpha Male member fighting in front of his home gym crowd. He is undefeated thus far in his career, winning an equal amount of fights by finish and decision. He won his UFC debut on very late notice in May, besting Jon Tuck by split decision in the Netherlands. As for Holtzman, he came into the UFC with a good deal of hype. However, he has failed to really impress to this point, even if he's won two of three bouts. Simply put, he hasn't done much to really establish notoriety. He's just a solid hand. With that said, it's obvious to me the combination of superior all-around game and home crowd advantage will carry Emmett to a victory in this one.
Leslie Smith vs. Irene Aldana
Don't blink because the next female fight should be a slugfest, as Mexican star Irene Aldana makes her long awaited UFC debut against the always entertaining Leslie Smith. Smith likes to brawl and is extremely aggressive from bell to bell. She has fought some of the best fighters in the world, including Cris Cyborg in her most recent outing, where she was downed in an valiant effort. She will be met by a fight-fire-with-fire opponent, as Aldana also loves to bang on the feet. Her most recent affair saw her blast through Faith van Duin in an impressive showing. In what should be a massive firefight, I think Aldana outguns Smith in a potential Fight of the Night.
Eddie Wineland vs. Takeya Mizugaki
Bantamweight pioneers are set to square off in a pivotal bout next, as Eddie Wineland looks to rebuff the efforts of Japanese fighter Takeya Mizugaki. Both Wineland and Mizugaki like to strike, which is why this should produce fireworks. Of the two, Mizugaki is likely the more technical, while Wineland is clearly the more powerful striker. I don't expect any of this fight to take place on the ground, unless somebody gets rocked and followed to the mat. In what should be fun while it lasts, Wineland scores a vicious knockout, re-establishing himself as a bantamweight contender.
Hector Sandoval vs. Fredy Serrano
The flyweights are up next, as Olympic wrestler Fredy Serrano looks to recover from his first career loss against Mexican-American Hector Sandoval. Serrano is a good, explosive athlete, that has done a good job so far in his short MMA career. He scored stoppages over Bentley Syler and Zhikui Yao in his first two UFC bouts before falling short to Ryan Benoit by split decision in his most recent affair. He takes on Sandoval, another Team Alpha Male fighter on this card. He has consistently fought some of the tougher regional flyweight and bantamweight talent in the west coast, proving his worth as a UFC roster member. He took a super late notice fight with Wilson Reis in his UFC debut, falling via submission in the first round. On a full training camp against a non-ranked opponent, Sandoval has a much better chance here. He scores a decision victory here, proving his experience and well-roundedness to be the edge.
Bojan Velickovic vs. Sultan Aliev
The welterweights fight next in an international affair, as Russian Sultan Aliev looks to take out Serbian Bojan Velickovic. Aliev has not fought in almost two years, with his last bout being a UFC knockout loss to Kenny Robertson in January of 2015. Before that, he established himself as a very solid fighter with good toughness and a strong combat sambo background. He has knockout power and good takedowns, making him a tough out for most. As for Velickovic, he has been training with Elevation Fight Team in Colorado and tightening up his game. After besting Alessio di Chirico in his UFC debut, he drew with Michael Graves in his most recent outing, showing he can hang with wrestlers. That hope gives him a shot here with Aliev. However, I think Sultan shows his previous promise in this one, defeating Velickovic for his first career UFC win.
More from FanSided
This article originally appeared on
---
---