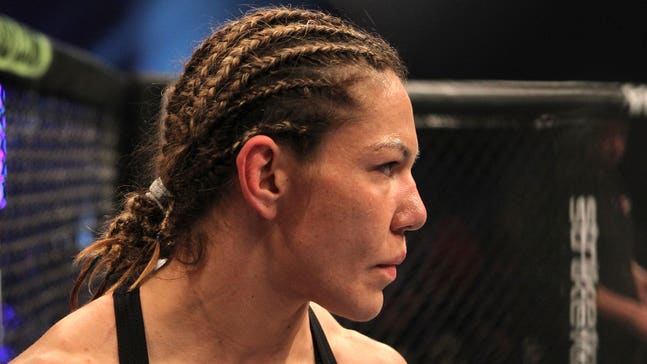 UFC has huge opportunity in promoting 'Cyborg' Justino
Published
Mar. 17, 2016 1:43 p.m. ET

On March 6, Globo reported that the UFC was looking for an opponent to face featherweight world champion Cris "Cyborg" Justino May 14 in her hometown of Curitiba, Brazil. The long-time women's division champ has been campaigning for a place on the UFC 198 card ever since the promotion announced they were going there this spring.
In the days following Globo's report, FOX Sports independently learned from multiple sources that the plan is indeed for Justino to fight at UFC 198, though nothing has been officially announced.
If that plan comes to fruition, the UFC will finally smarten up and start to make some money off Justino. For some time now, the UFC has paid the InvictaFC champion but refused to add her division to its ranks.
The strange position seemed directed at compelling Justino to drop down to bantamweight to fight former 135-pound champ Ronda Rousey. The two have feuded for years, going back to their days in the now defunct Strikeforce. 
Justino has changed her position multiple times as to whether she would drop down to bantamweight. This past fall "Cyborg" was in a frustrating situation in which she said she'd been maintaining an intense training and diet regimen between fights in hopes of ultimately being able to compete at bantamweight.
She was set to fight at 140 pounds for InvictaFC to test out a partial weight-drop. However, Justino said she repeatedly had that 140-pound fight pushed back and ultimately decided that she couldn't maintain a training camp-level of diet and work for month after month with no promise of a fight, so said she was staying at featherweight.
Justino eventually did fight again in January, winning via yet another first-round KO. Though we haven't gotten confirmation one way or another, it would seem likely, then, that if Justino fights at UFC 198 as planned, she will do so at featherweight.
The bout would be a huge one, no matter who the Brazilian faces. She is from Curitiba and trained for years there at the legendary Chute Boxe gym, which also produced the likes of champions Anderson Silva, Wanderlei Silva, Fabricio Werdum and Mauricio "Shogun" Rua, among many others.
Furthermore, despite never having yet fought in the UFC, Justino is already a major international star who has fought on national television in America and who has seemed to hold the imagination and fascination of fight fans for the better part of a decade.
In the past, the UFC has offered up the baseless claim that the women's featherweight division wasn't deep enough to bring into their fold. Of course, that was the same flimsy and insulting rationale it used for years to keep all women out of the promotion.
Once the UFC decided to gamble on a star in the making, Ronda Rousey, and established its own bantamweight division, women's MMA proved to be profitable and exciting, with deep ranks at several weight classes. Featherweight is at least as deep as bantamweight, globally, and the UFC should have no more trouble finding elite fighters at 145 pounds than it does at 135 or 115, especially given its relationship with InvictaFC that has allowed it to take large swaths of an entire divisions when it has wanted.
With "Cyborg," the UFC appears to have yet another opportunity to start a new women's division with a ready-made dominant icon. Justino is the queen at featherweight and never has a boring fight.
Both former bantamweight champion Holly Holm and current bantamweight title-holder Miesha Tate have expressed interest in moving up in weight to take her on. Now that she is without a title, Rousey may have extra incentive to move up and meet Justino in a mega-fight.
Once she's fighting in the UFC, at featherweight, Justino herself will also have the added security of her own division to fall back to if she struggles after moving down to, say, a catchweight of 140 pounds or so for a super fight.
The point is -- options and opportunities abound when you're promoting "Cyborg," and it is good that the UFC is finally seriously planning to do so. The fights still have to be fought, so there is no telling how things will turn out, but it certainly seems like an experiment worth conducting and one that is long overdue.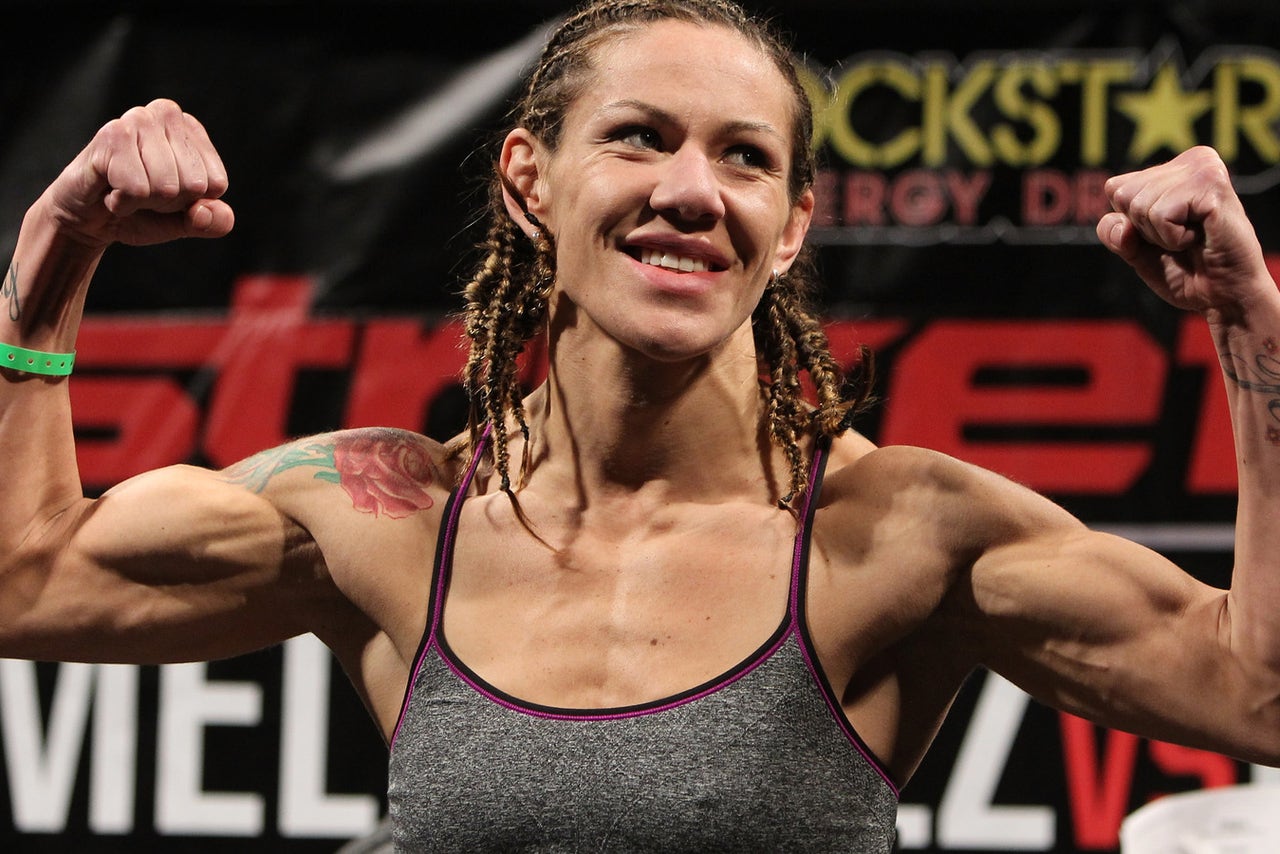 ---
---