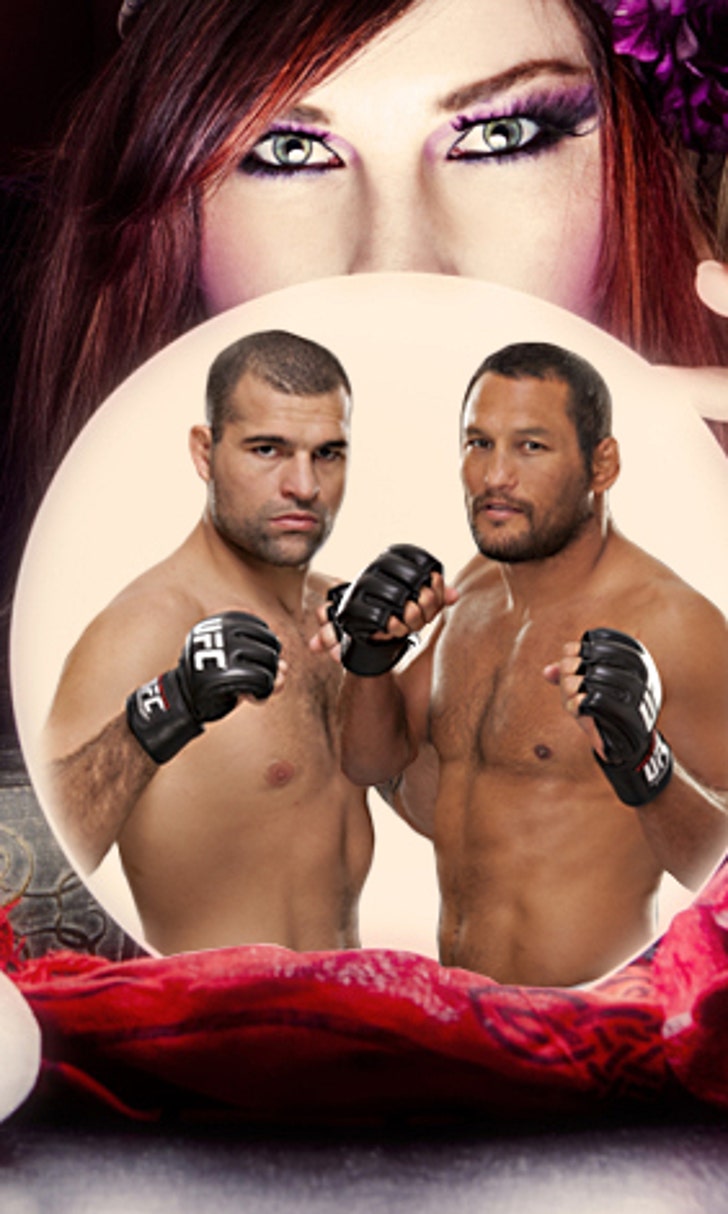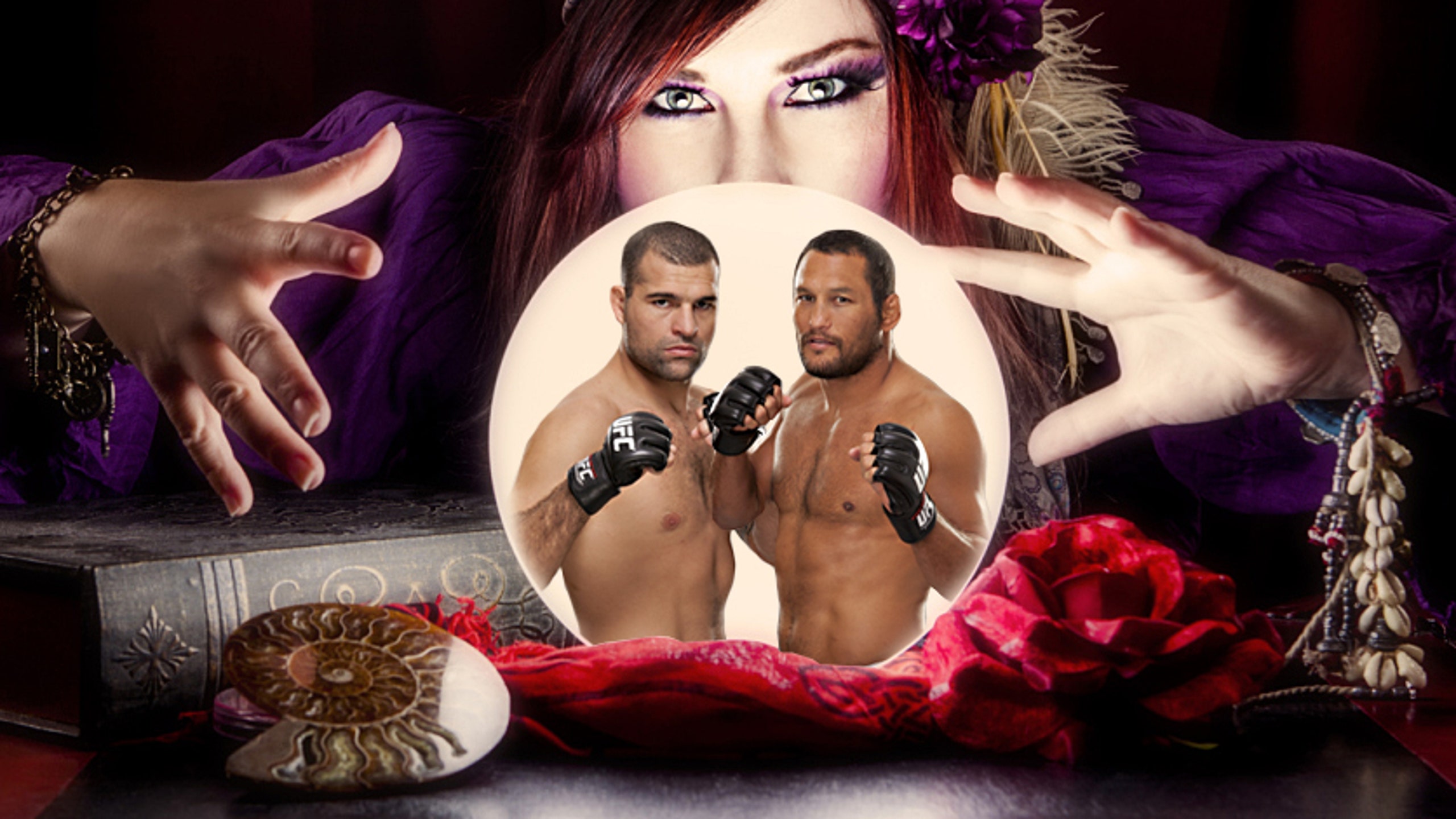 UFC Fight Night: Shogun vs. Henderson II Crystal Ball Predictions
BY foxsports • March 21, 2014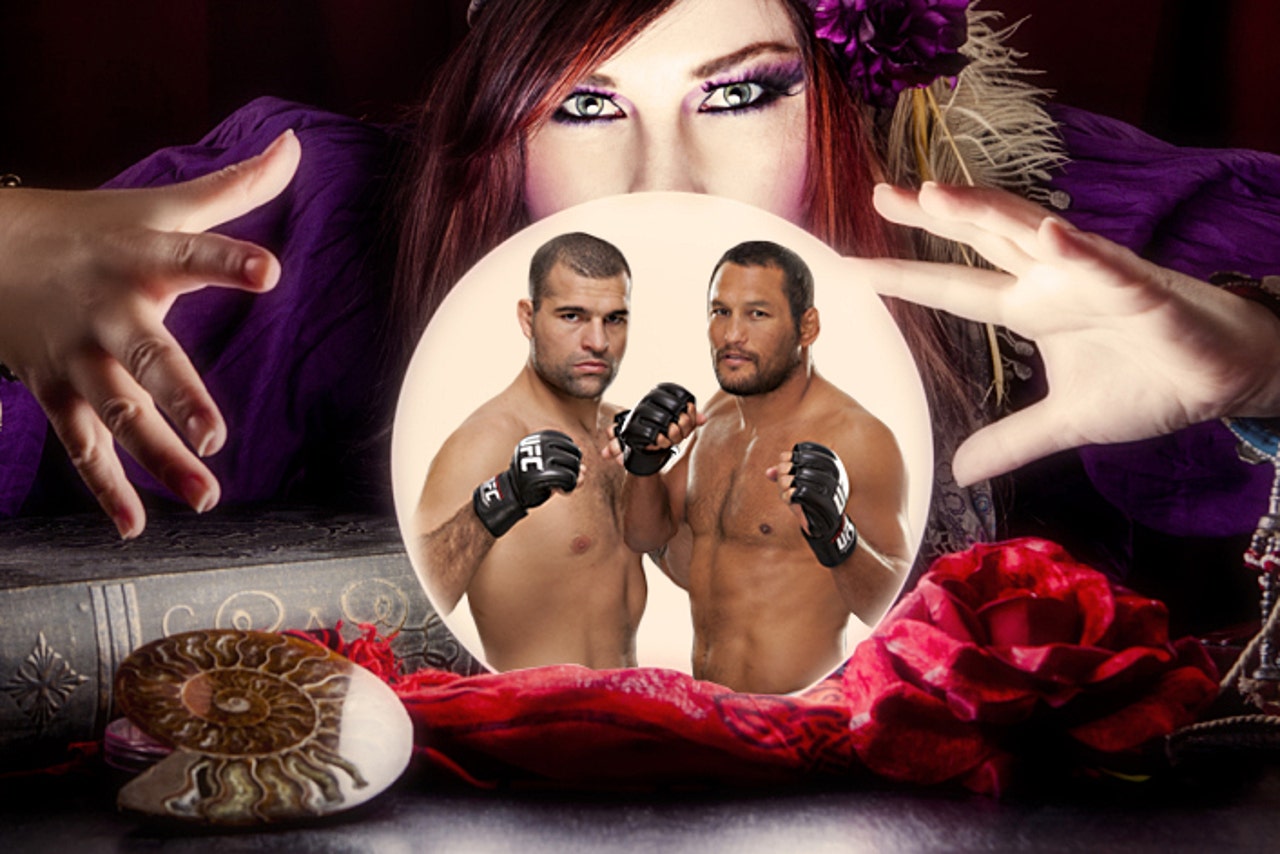 The final event in a six-week run of shows hits the Octagon Sunday night in Natal, Brazil, as veteran light heavyweight contenders Mauricio "Shogun" Rua and Dan Henderson renew acquaintances in the main event.
Two years and four months after their epic encounter at UFC 139 produced the 2011 Fight of the Year, these two square off for a second time, with each man looking to silence the critics and re-establish themselves as a legitimate threat in the 205-pound weight division.
With 12 fights on the docket and a number of close match-ups being contested, let's not waste any more time…
Here are the UFC Fight Night: Shogun vs. Henderson II Crystal Ball Predictions
Mauricio "Shogun" Rua (22-8) vs. Dan Henderson (29-11)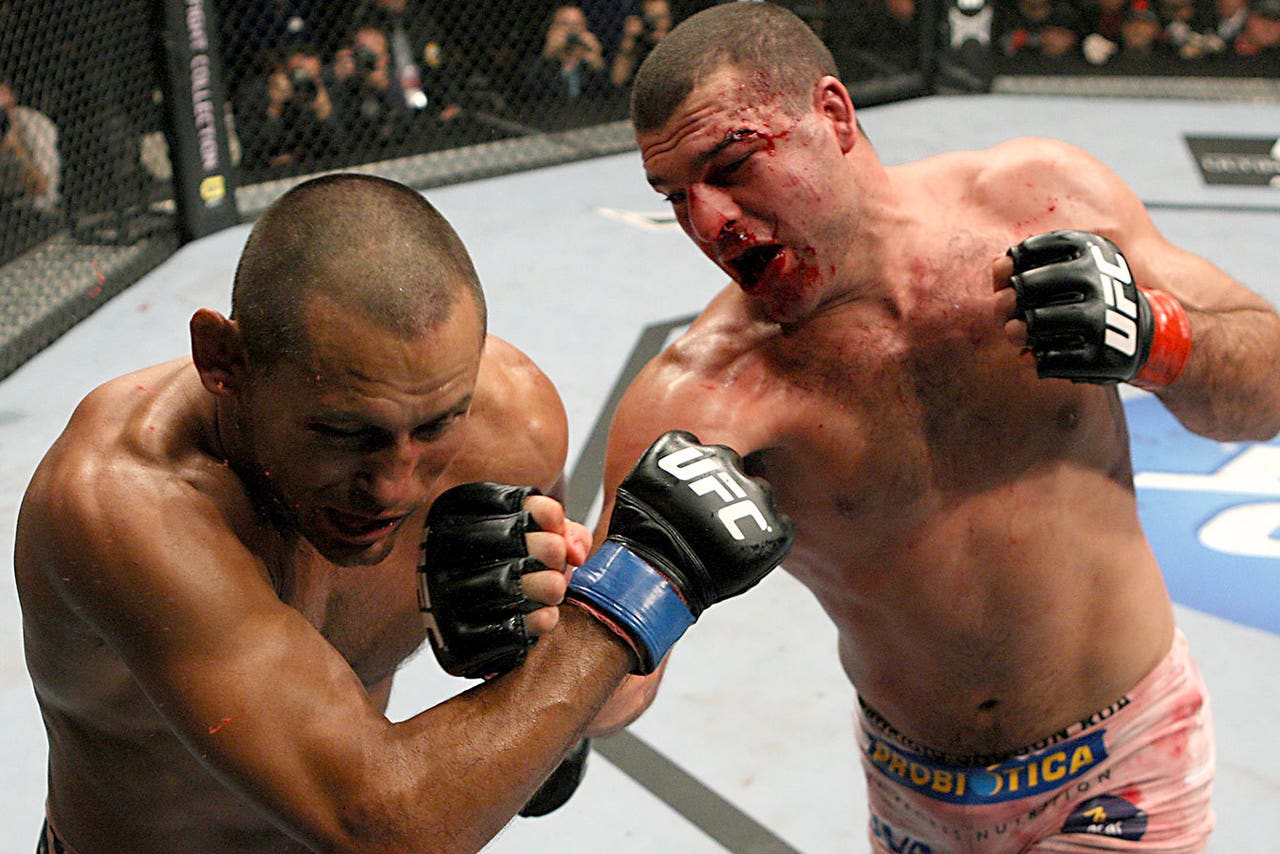 Henderson earned the 48-47 nod from all three judges last time out, but hasn't won since. Even worse, he's become even more predictable and easy to time over his last three outings, as he continually trudges forward before crow-hopping into an overhand right.
Everyone—including Rua—knows it's coming and it will once again be Henderson's downfall.
Shogun looked refreshed in his first-round destruction of James Te Huna back in December, and if he's even close to the same condition Sunday night, Henderson could suffer the same fate. Rua has the speed and power to put him away on the feet, and could also work more of a "get in and get out" approach to avoid "The H-Bomb" if need be.
Either way, given Henderson's recent struggles and one-trick pony status at this point in his career, Rua should get his revenge in this one.
Prediction: Shogun Rua by TKO, Round 3
C.B. Dollaway (13-5) vs. Cezar Ferreira (7-2)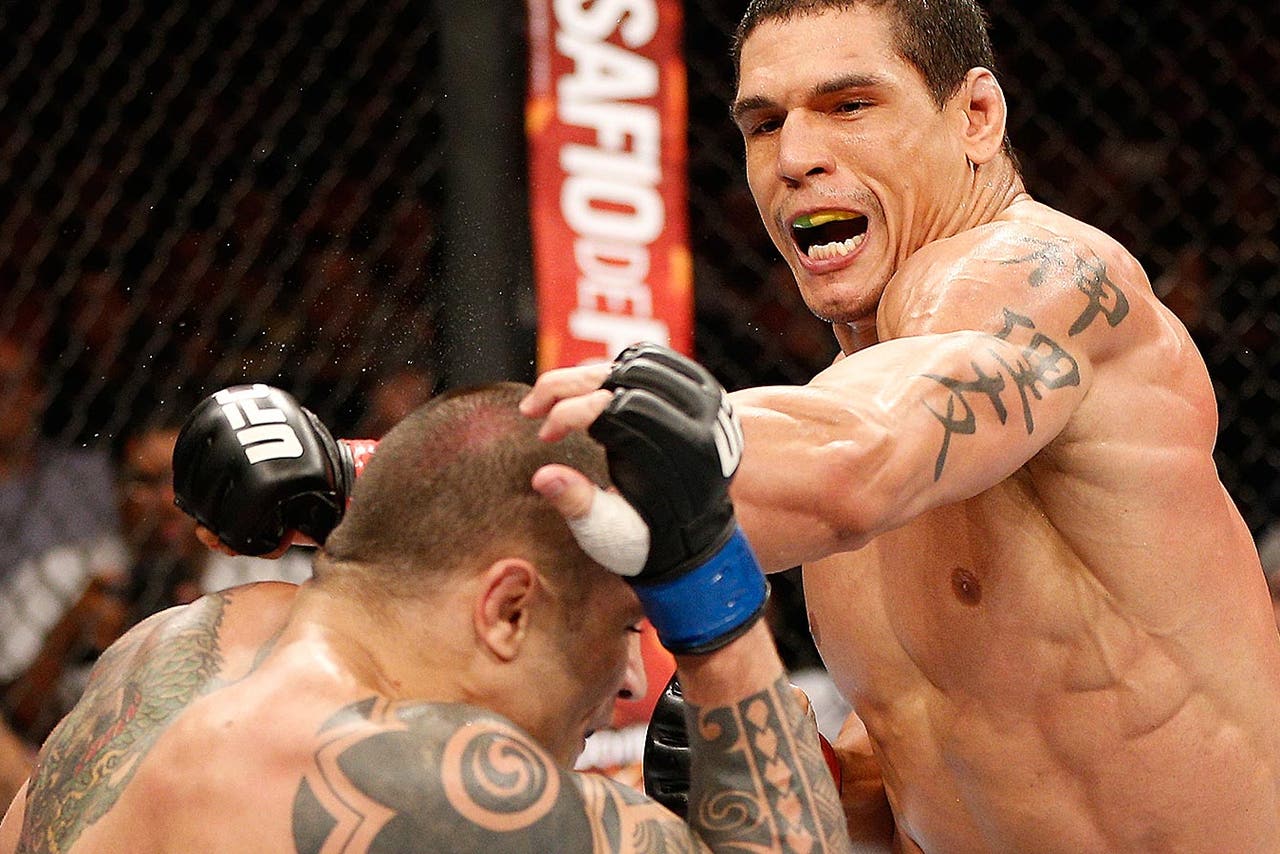 Dollaway is the more experienced fighter and should be able to out-wrestle the Team Blackzilian member, but there comes a point in every one of his fights where he gets tagged, and against Ferreira, he won't have time to recover.
"Mutante" looked mediocre last time out against Daniel Sarafian, but it was a cautious performance against a tough opponent and earned him a bump up in competition. When he's more open with his striking, the 29-year-old TUF: Brazil winner is dangerous, and he should get back to showing that here.
"The Doberman" will get a little too loose somewhere early, eat a big shot that puts him on roller skates, and the Brazilian will finish him off to the delight of the partisan crowd in Natal.
Prediction: Cezar "Mutante" by Submission, Round 1
Norman Parke (19-2) vs. Leo Santos (12-3)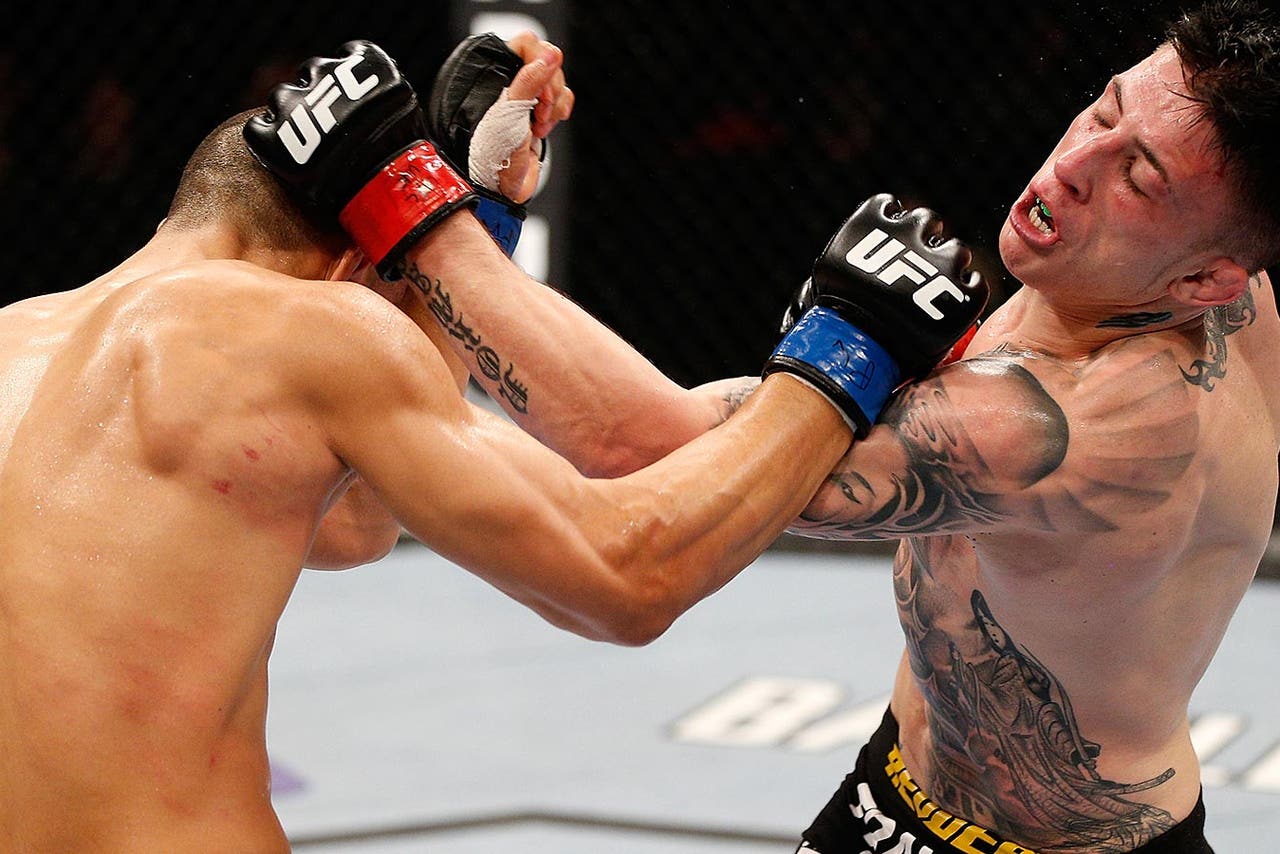 This pairing of recent TUF winners—Parke won on The Smashes, Santos on Season 2 of TUF: Brazil—profiles like a grappling battle, but will most likely be another 15-minute showcase of Parke's developing striking game.
Santos is at his best when he can take fights to the canvas and work from top position, but he won't be able to do that easily against Parke, as the Northern Irishman has a solid wrestling heritage and enough grappling skills to avoid the takedowns.
Parke showed improvement on the feet last time out against Jon Tuck, and is much more fluid than Santos, which should allow him to pick and move from the outside en route to another unanimous decision win.
Prediction: Norman Parke by Unanimous Decision
Fabio Maldonado (20-6) vs. Gian Villante (11-4)
There was a time when Villante drew interest as an emerging prospect, but that ship appears to have sailed. While he looked good collecting his first UFC victory last time out against Cody Donovan, this is a bad match-up for the New Yorker.
Maldonado is like a heavy bag that hits back—he can take everything you have to offer and then some, and is polished and powerful when he returns fire, making sure to work the body with ferocious hooks.
Villante has always seemed keen to trade and it will cost him here, as Maldonado will get the better of the back-and-forth and eventually put him away with a stiff string of punches.
Prediction: Fabio Maldonado by TKO, Round 3
Michel Prazeres (17-1) vs. Mairbek Taisumov (21-4)
Prazeres used his grappling to grind out a split decision win over Jesse Ronson in his UFC lightweight debut back in September, while Taisumov debuted earlier this year with a decision win in Singapore.
While Brazilian fighters generally get the edge on home soil, Prazeres tired in his tilt with Ronson and won't have an easy a time getting Taisumov to the canvas, which should allow the Tiger Muay Thai product to get loose with his striking and outwork the Brazilian.
Prediction: Mairbek Taisumov by Unanimous Decision
Steven Siler (23-11) vs. Rony Jason (13-4)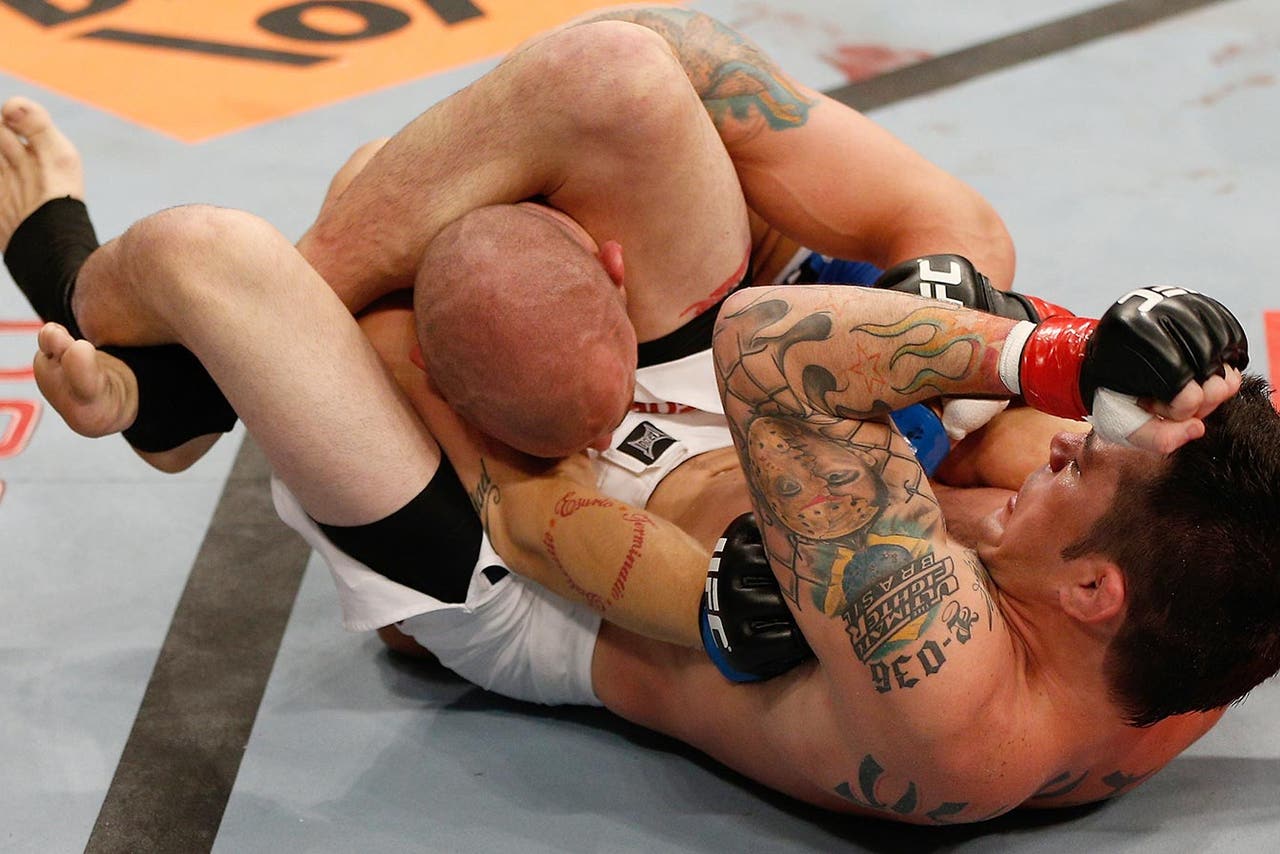 Given how good he's looked lately, it's crazy to recall that Siler dominated Cole Miller two years ago. He's gone 3-2 since then, with his two losses having come against dominant, top-position wrestlers Darren Elkins and Dennis Bermudez.
Jason earned a step up in competition after three consecutive victories on the "UFC Brazil" circuit, but got crushed when he squared off with Jeremy Stephens last time out. He then put his fist (and part of his arm) through a wall backstage, which resulted in a worse injury than anything he incurred in the cage.
Look for the Brazilian to bounce back in a big way here. Siler has been a tentative starter in the past, and Jason will likely charge across the cage throwing smoke. While the potential is there for "Super Steven" to slip-and-rip, the more likely outcome is Jason swarming him along the fence and putting him away in spectacular fashion.
Prediction: Rony Jason by TKO, Round 1
Diego Brandao (18-9) vs. Will Chope (19-6)
Brandao looked brutal last time out, coming in significantly overweight for his fight with Dustin Poirier before getting dropped by "The Diamond" in the very first round. As much as there are no gimmes in the UFC, this has the makings of a "Get Right Fight" for the former TUF winner.
Chope is long and rangy for the featherweight class, but was finished by Max Holloway in his UFC debut earlier this year, and Brandao brings more power and aggressive than the technical Hawaiian.
This one could be ugly, as the Team Jackson-Winkeljohn fighter needs to make up the ground he lost with his unprofessional performance prior to his last outing.
Prediction: Diego Brandao by TKO, Round 1
Ronny Markes (14-2) vs. Thiago Santos (8-2)
Last time out, Markes controlled the first two rounds before getting slept by Yoel Romero in the third. Somewhere, Derek Brunson is nodding in understanding, feeling the Brazilian's pain.
There should be no such issues this time around, as the 25-year-old Markes will be able to dictate the terms of his meeting with Santos, grinding out a mistake-free victory on Sunday.
Prediction: Ronny Markes by Unanimous Decision
Scott Jorgensen (14-8) vs. Jussier da Silva (15-3)
It's crazy how far down the fight card this one lands, given that Jorgensen is a former contender at '35 who was expected to challenge at flyweight, and "Formiga" was once among the division's elite. Now they're both facing a must-win situation on the preliminary portion of this one.
Everything comes down to Jorgensen and whether he's able to pull the trigger. Lately, he's been hesitant, failing to throw his hands freely and unable to blend his striking and wrestling together successfully.
If he can do that here, "Young Guns" can get the win, as da Silva has struggled to a 1-2 record in the UFC, losing to a pair of opponents that out-classed him on the feet.
Prediciton: Scott Jorgensen by TKO, Round 2
Kenny Robertson (12-3) vs. Thiago Perpetuo (9-2-1)
Perpetuo is moving down to welterweight after a crazy Fight of the Night performance (in a losing effort, mind you) against Omari Akhmedov last time out, while Robertson returns for the first time since dropping a majority decision to Sean Pierson last June.
While Perpetuo has the home field advantage, look for Robertson to emerge victorious. He showed improved striking in his bout with Pierson, battering "The Punisher" in the final round, and has a solid wrestling game that should allow him to drag the Brazilian to the canvas and grind him out.
Prediction: Kenny Robertson by Unanimous Decision
Godofredo Castro (9-3) vs. Noad Lahat (7-0)
Simply put, Lahat is a legit prospect out of San Jose's American Kickboxing Academy, and Castro is 1-3 in the UFC and coming off back-to-back first-round TKO losses. "Neo" rolls here.
Prediction: Noad Lahat by Submission, Round 1
Francimar Barroso (16-3) vs. Hans Stringer (21-5-3)
Technically, Barroso won his UFC debut last time out, but a more accurate description of the events would be that his opponent, Ednaldo Oliveira, did so little in the final round that it was impossible not to award Barroso the victory.
UFC newcomer Stringer is member of The Blackzilians who has lost once in the last four-and-a-half years. Chances are he won't let Barroso coast to a win like Oliveira did.
Look for the Dutch light heavyweight to establish his dominance on the feet early and cruise to victory in his debut appearance in the Octagon.
Prediction: Hans Stringer by Unanimous Decision
---
---