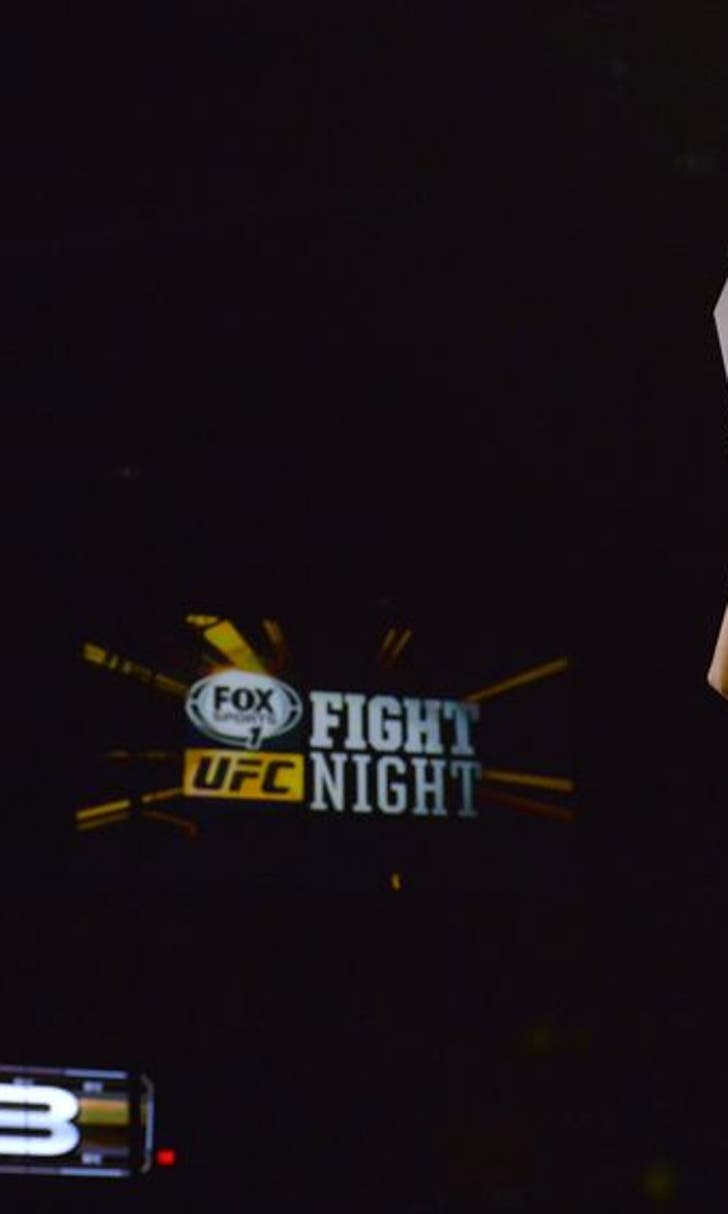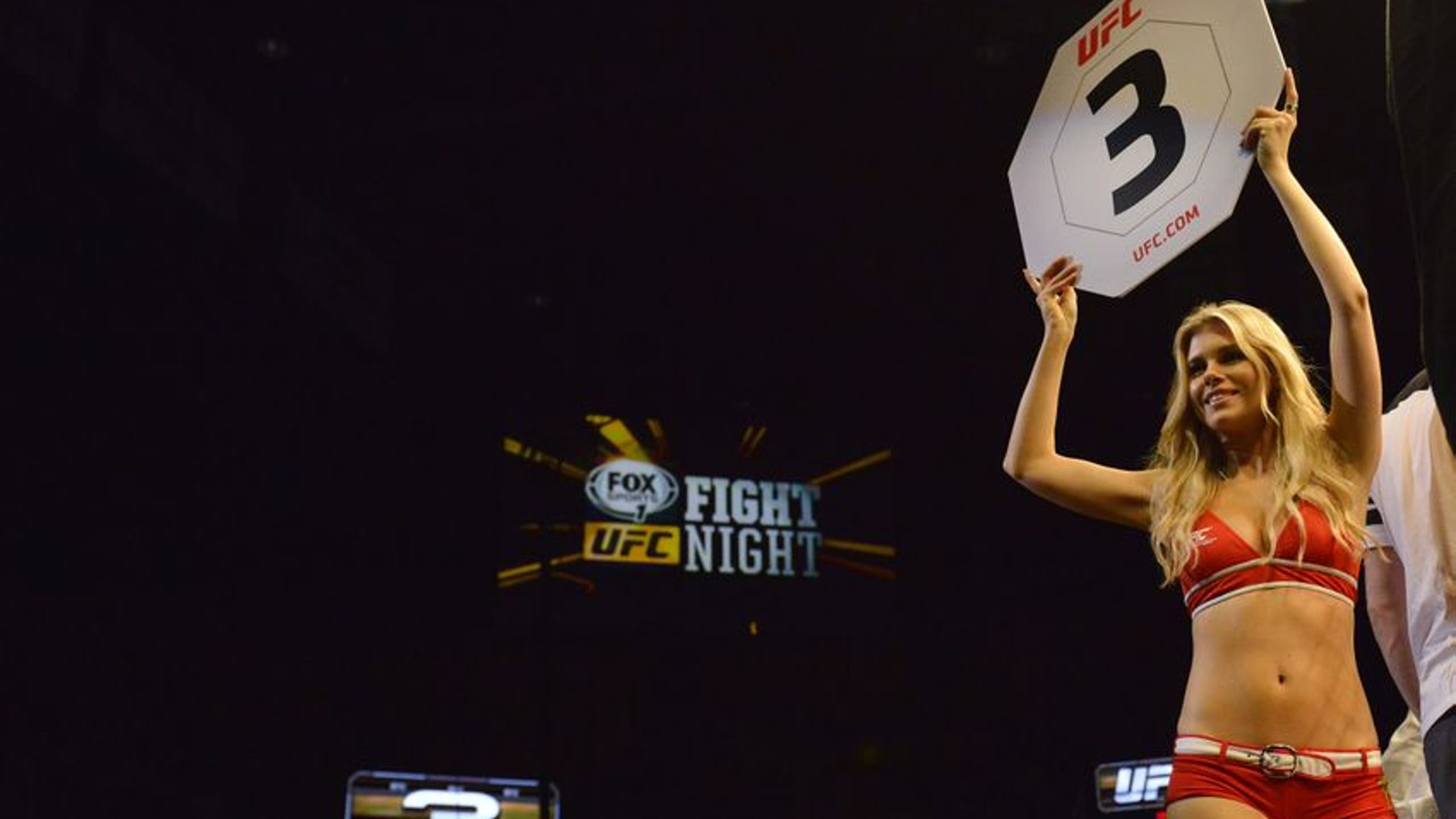 UFC 207: Three Fighters to Watch on Friday Night
BY Fansided and Dan Forkapa/FanSided via Cage Pages • December 29, 2016
UFC Octagon Girl: Tommy Gilligan-USA TODAY Sports
With the storyline of UFC 207 centered on the return of Ronda Rousey and the feud between Dominick Cruz and Cody Garbrandt, the public eye is largely focused on the big-name fighters featured on the card. With that being said, several exciting prospects are also competing on Friday night.
Due to New Year's Eve falling on a Saturday this year, UFC 207 was scheduled for a Friday night. While a Friday night pay-per-view is worthy of a story of its own, the big focus surrounding the event is the return of former women's bantamweight champion Ronda Rousey.
Set to square off against current champ Amanda Nunes, there are many questions regarding how Ronda will perform Friday night. Nunes is a very well-rounded fighter, boasting excellent striking skills and a solid submission game to fall back on, while Rousey's world-class Judo and patented armbar have been her bread and butter throughout her career.
The co-main event slots bantamweight champ Dominick Cruz against Team Alpha Male rising contender Cody Garbrandt. The feud between Cruz and Team Alpha Male is well-documented, and the stylistic match-up between Cruz's masterful footwork and the heavy-handed, one-punch power of Garbrandt should make for an interesting title scrap.
Want your voice heard? Join the Cage Pages team!
The card also contains bouts between bantamweight contenders TJ Dillashaw and John Lineker, welterweights Dong Hyun Kim and Tarec Saffiedine, and flyweight prospects Louis Smolka and Ray Borg. The card also contained a title contender bout between former champions Fabricio Werdum and Cain Velasquez, but it was scrapped due to an injury suffered by Velasquez.
With all of these exciting match-ups on the main card, there are several other bouts featuring up-and-coming fighters that are worthy of attention from fans. Here are a few fighters flying under the radar that are looking to make a statement come Friday night.
Jason Silva-USA TODAY Sports
#3: Alex Oliveira
After the injury to Cain Velasquez shuffled up the bout order, the welterweight fight between Alex "Cowboy" Oliveira and Tim "The Dirty Bird" Means was left as the only bout on the Fight Pass prelims. Both men are looking to take their win streaks to three in a row.
Known as the Brazilian Cowboy, Alex Oliveira is an exciting fighter that makes excellent use of his Muay Thai skills to dictate the pace and range of his fights. Having jumped between the lightweight and welterweight divisions throughout his UFC career, Oliveira's size is often his greatest weapon.
At 5-feet 11-inches with a 76-inch reach, he often has the size advantage over opponents in either division. While his Muay Thai background allows him to do his best work in the clinch, Oliveira has also shown effective striking and grappling skills as well. His wrestling is very underrated, and his lengthy limbs make him dangerous on the feet.
Tim Means is another Muay Thai specialist who, like Oliveira, often uses his size to his advantage to deliver sharp elbows and crushing knees from the clinch. At 6-feet 2-inches, Means will be the taller fighter, and his 75-inch reach will fall just short of Oliveira's. Means also possesses a sneaky submission game thanks to his lanky build.
In a bout between two Muay Thai specialists, this fight will come down to which man can apply more pressure. While Means should have a slight edge in the clinch, Oliveira's underrated wrestling game should allow him to keep Means on the mat or against the fence, tiring him out as the fight progresses. Unless Oliveira can lock up a choke late in the fight, expect a close decision win for the Brazilian Cowboy.
Ron Chenoy-USA TODAY Sports
#2: Brandon Thatch
Kicking off the televised preliminary action is another welterweight bout between Brandon "Rukus" Thatch and newcomer Niko "The Hybrid" Price. Thatch has suffered three straight submission losses but looks to get back on track against the undefeated Price in what should be a strictly stand-up affair.
Thatch entered the UFC as one of the most talked-about prospects in the division. His first two fights saw him live up to the hype, finishing both Justin Edwards and Paulo Thiago in the first round. At 6-feet 2-inches with a 74-inch reach, Ruckus is one of the divisions bigger fighters, which he uses very effectively to land knees from the clinch. While the high offensive output often overwhelms opponents, Thatch is very calculated in his attack. His Achilles heel is his ground game, but that shouldn't be a factor in this fight.
More from Cage Pages
Niko Price is making his UFC debut, coming in with an undefeated record of 8-0. Aside from his most recent fight ending in a decision, all of his wins are stoppages, mostly by KO/TKO and mostly in the first round. He makes excellent use of spinning techniques, particularly the backfist, to mix up his attack and swarm his opponents. Once the distance is closed, his knees from the clinch possess fight-ending power.
In many ways, Price resembles Thatch in regard to the striking game. The difference would appear to be that Thatch is more patient and precise while Price throws all caution to the wind while attacking. Expect this fight to be an exciting one contested purely on the feet. Thatch should have the edge in this one, and his experience should allow him to find a way to put Price away early and get back into the win column
Brad Rempel-USA TODAY Sports
#1: Louis Smolka
Despite suffering a huge setback in his upset loss against Brandon Moreno, Louis "Da Last Samurai" Smolka remains one of the flyweight division's most exciting prospects. Set to kick off the pay-per-view against fellow prospect Ray Borg, Smolka looks to regain some of the hype that was lost in his last bout.
Get the FanSided App
The Hawaiian-born Smolka possesses some of the best grappling in the flyweight division. His last victory against Ben Nguyen showcased his acumen in that department, as he manhandled his way to a second-round stoppage. He stays extremely busy on the mat, mixing in strikes and chaining together submission attempts beautifully while picking his opponents apart. He is huge for the division at 5-feet 9-inches with a 68-inch reach, and his height and length allows him to strike from range if he so chooses to.
Ray Borg is another prospect that excels in the grappling department. With six of his nine wins coming by way of submission, all but one of them have come by way of rear-naked choke. He is competent on the feet but is always looking to drag the fight to the mat and find his opponents back to sink in the fight-ending choke.
While both men are ranked next to each other in the flyweight division at #12 (Smolka) and #13 (Borg), expect this fight to be a showcase win for Smolka. His size and the diversity of his submission game should be enough to overwhelm the physically outmatched Borg en route to a dominant decision win, proving that his loss to Moreno was a nothing more than a fluke..
---
---