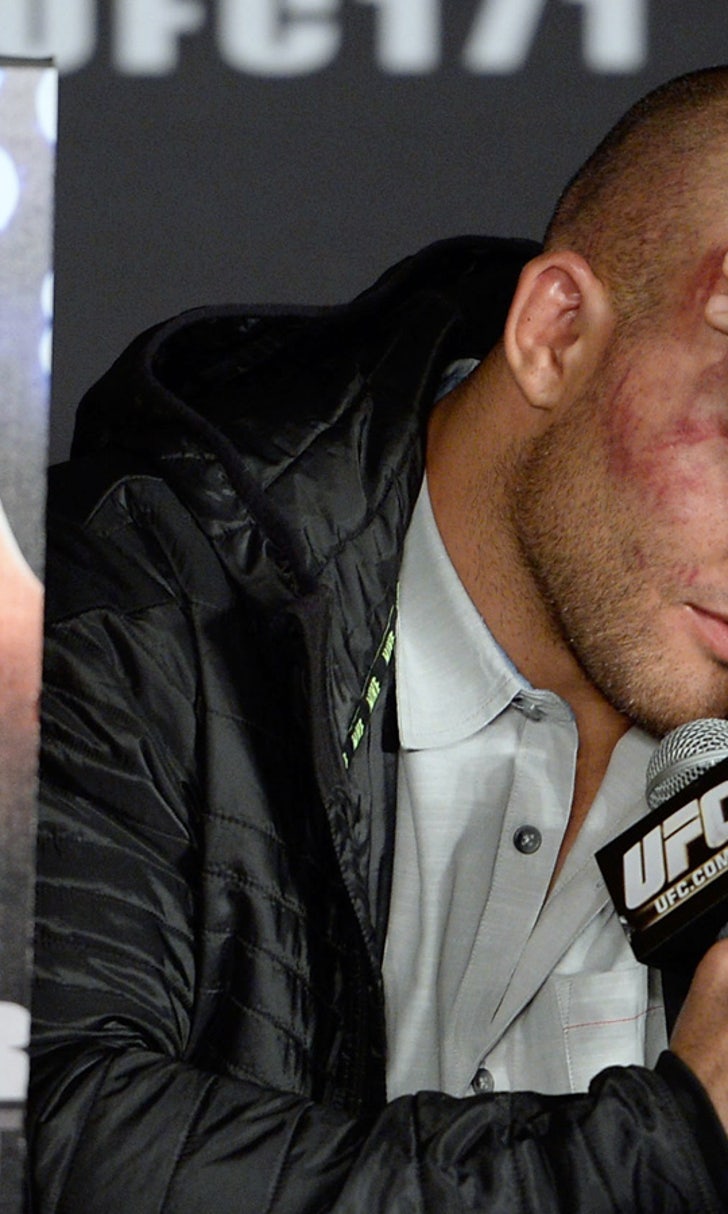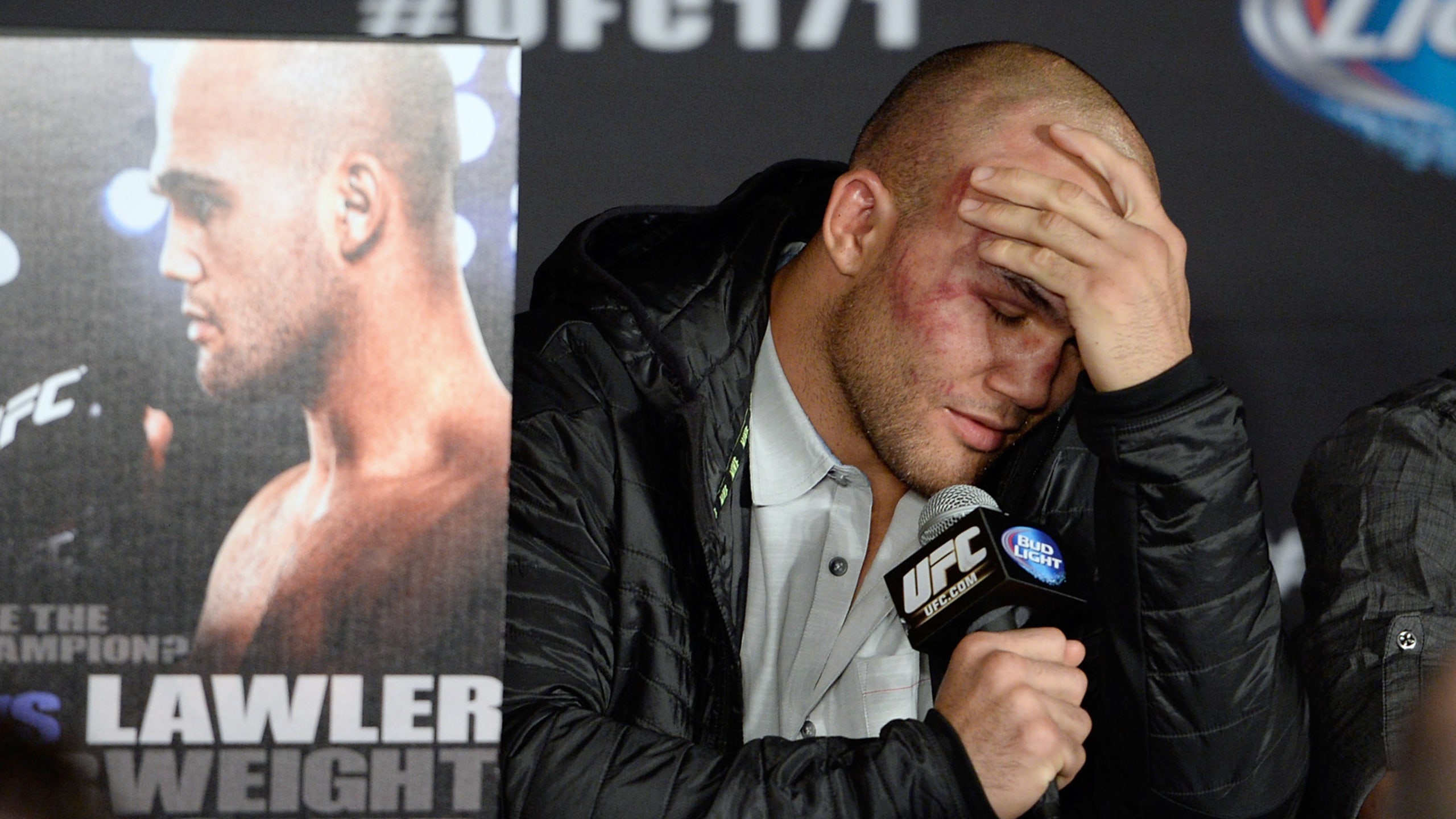 The Last Word on UFC 171
BY foxsports • March 17, 2014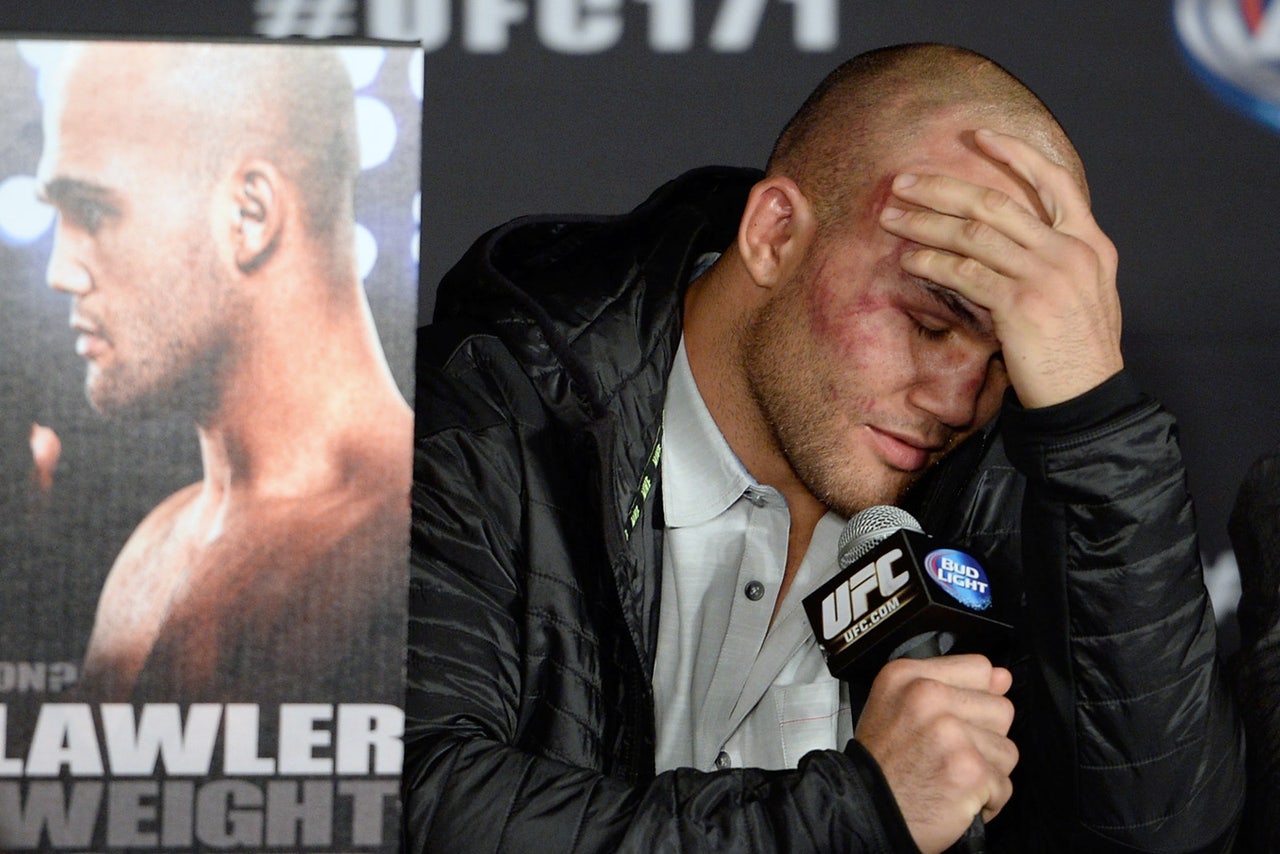 By the time we got to the end of Saturday night, we were supposed to have carved out the beginnings of a new pecking order in the UFC's welterweight division. As it turns out, it is a messier process than we first imagined. We should have known better than to believe that power could be shifted smoothly to a new champion when the last one left on such bizarre terms.
Hendricks' late surge won him the fight and the title.

Not that there was a huge controversy when Johny Hendricks won the five-round UFC 171 main event; there wasn't. But we didn't walk away feeling like he was the decisive heir to dominance, either. Not after Robbie Lawler put him in trouble in the third and nearly pulled off the upset. If you watched the fight with any kind of objective eye, part of you had to feel that he deserves five more rounds with Hendricks more than anyone else. And that's a little bit of a problem.
The UFC's 170-pound division has always been so good that contenders routinely knock each other off. That's kind of what we're looking at now when we try to determine who might next be vaulted into the spot opposite Hendricks in his first title defense.
Let's take a look at the most likely choices and their cases for and against them as No. 1:
Rory MacDonald
The specter of Nick Diaz is out there, too, but let's be real: UFC isn't putting him in there for the belt, not after two straight losses, both in title bouts.
So there is no clear-cut contender for Hendricks, and Hendricks aside, UFC has been loathe to give a losing challenger an immediate second chance at a belt, so we can probably cross Lawler off the list, too.
Through no fault of the UFC's, the division is an exciting, crazy mess.
Here's Johny
After losing to St-Pierre last year, Hendricks said he wouldn't be denied again, and he held to that promise with a fifth-round gut check that went somewhat under the radar in the context of his win.
It is believed to be only the second time in UFC history that a fighter lost both the third and fourth rounds and came back to win, following Anderson Silva's miracle over Chael Sonnen in 2010.
Remember, as the fifth began, all of the momentum was Lawler's. Midway through it was anyone's fight and with about two minutes left in the round, Lawler made his move, landing two flush right hooks that pushed Hendricks backwards. Seconds later, Hendricks landed a pair of overhand lefts that changed the fight. Suddenly, Hendricks began moving forward and Lawler could not lift his hands all the way to his chin. Lawler tried to collect himself with a deep breath but Hendricks plowed forward with power punches. With 1:10 left, a Hendricks' left drilled Lawler, followed by an uppercut and a takedown, and that was a wrap.
It was an incredible display of courage and guts in a fight with a frantic pace. In fact, the two shattered the record for significant strikes in a UFC title fight, combining for 308. So much for the pre-fight theory of Hendricks' weight cut issue working against him.
---
---