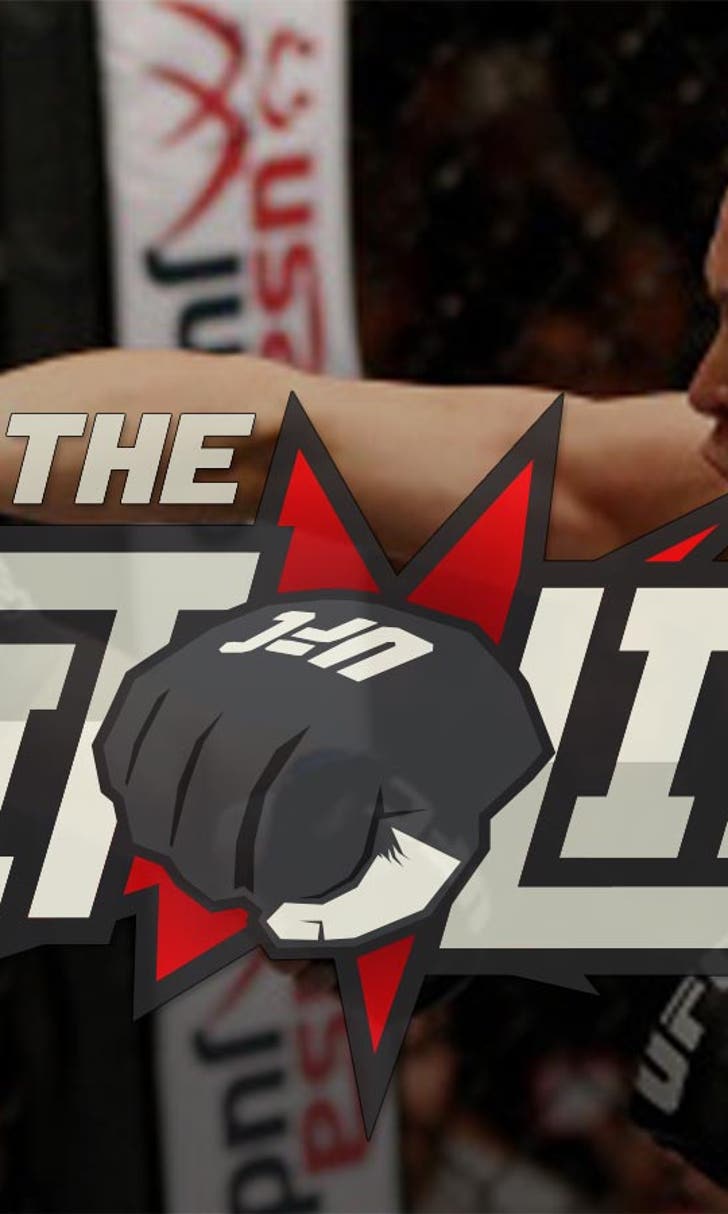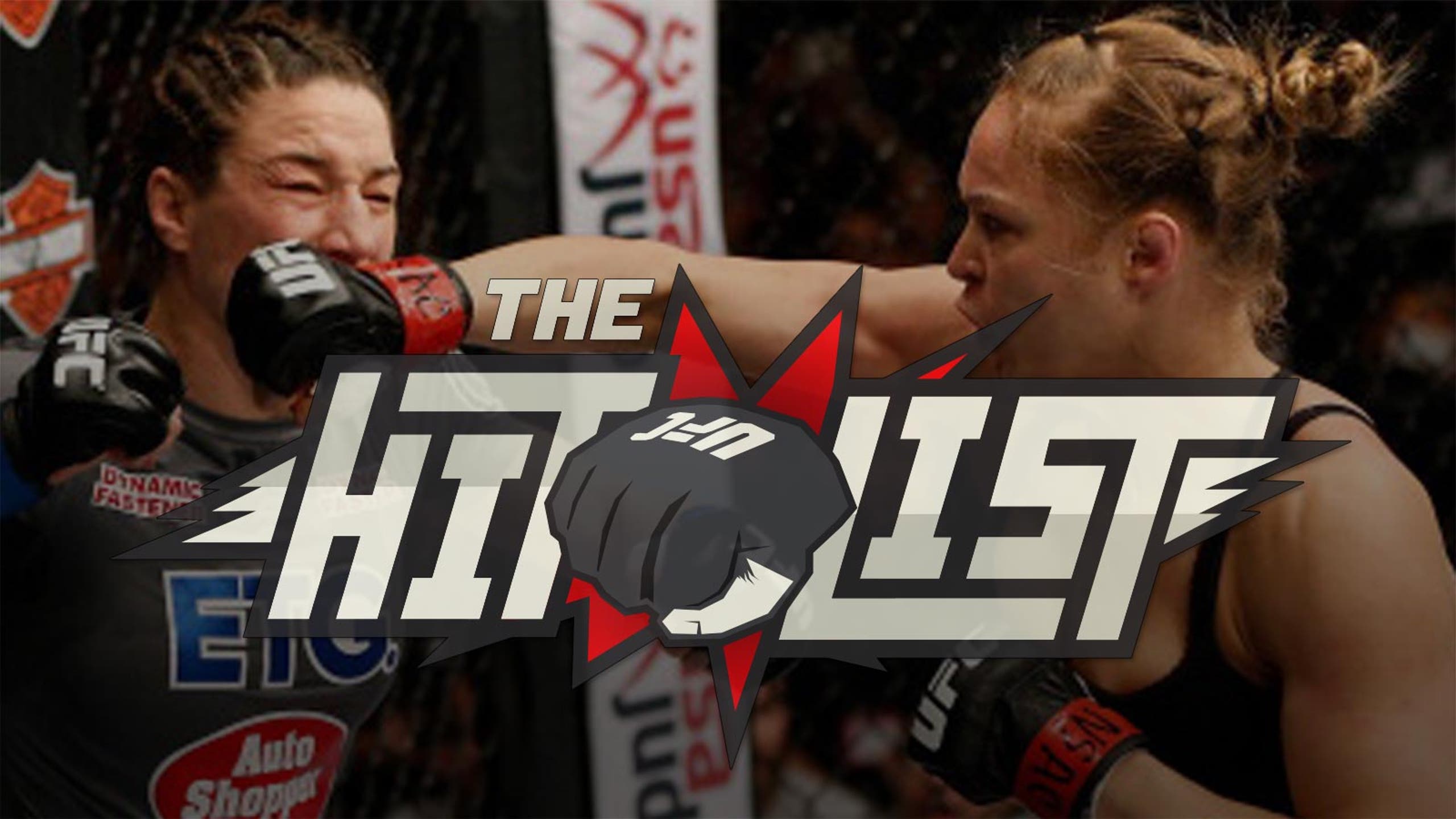 THE HIT LIST: Top 5 Moments from UFC 170 Rousey vs McMann
BY foxsports • February 23, 2014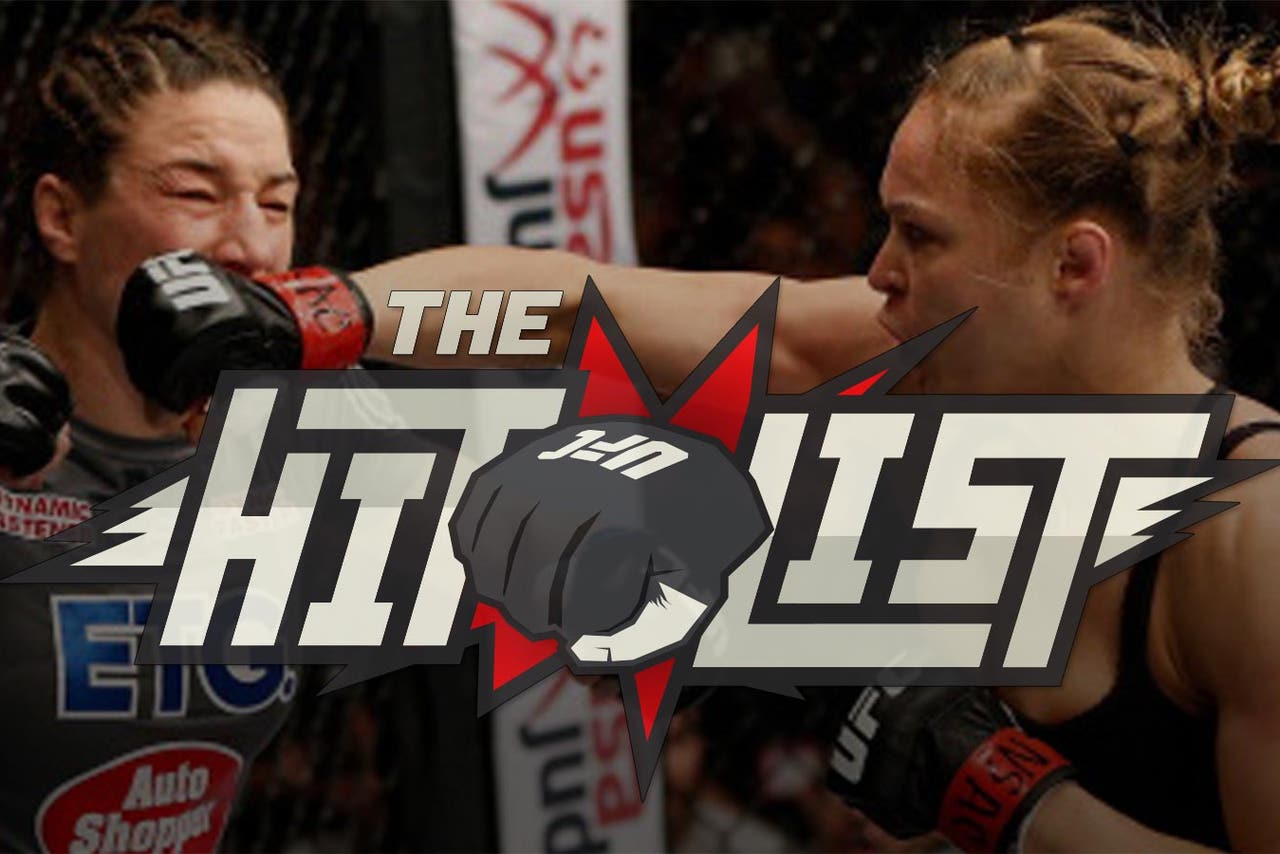 UFC 170 had the potential to fall flat. Following a pair of decision-laden events and losing one half of the co-main event less than two weeks before fight night, there was a very real possibility that the hype and excitement that carried this card into the Octagon at the Mandalay Bay Events Center Saturday night could have resulted in another tepid affair.
But that wasn't the case… not even a little bit.
Saturday night's pay-per-view event was an entertaining affair with several dynamic performances and major talking points to mull over, so without any further ado, let's get to it.
Here are the Top 5 Moments from UFC 170.
This is The Hit List.
Rousey's Reign Continues
Entering the Octagon on Saturday night, many believed UFC women's bantamweight champion Ronda Rousey was in for the most formidable challenge of her relatively young career, facing off with fellow unbeaten Olympic medalist Sara McMann.
All it took was 66 seconds for the reigning champion to show once again that when it comes to mixed martial arts, she's on a completely different level than the competition.
Clinched up against the cage, Rousey buried a knee into McMann's midsection, and the freestyle wrestling silver medalist collapsed in a heap, clutching her side. The champion started throwing punches and the challenger began to rise to her feet, but referee Herb Dean had seen enough, waving off the action, much to the displeasure of many in attendance and innumerable armchair officials on Twitter.
While the debates about the timing of the stoppage will rage on into the middle of next week, the fact that Rousey was able to muscle the powerful wrestler into the cage and control the clinch speaks volumes about her skills in the Octagon, and her work in close was impressive. Her hands continue to improve and the knee was both well timed and expertly placed, producing the first non-armbar finish of Rousey's career.
Having dispatched McMann and run her unbeaten streak to nine, the big question now is how long will the dominant women's champion continue to reign before deciding to abdicate her throne? Hollywood has taken a serious interest in the athletic and attractive Californian and there are only a handful of viable challengers that Rousey has yet to face.
Hopefully she sticks around a little while longer, especially if the talks of Cris Cyborg moving to 135 and eyeing a showdown with the UFC champion continue to gather momentum.
DC Makes Patrick Cummins Pay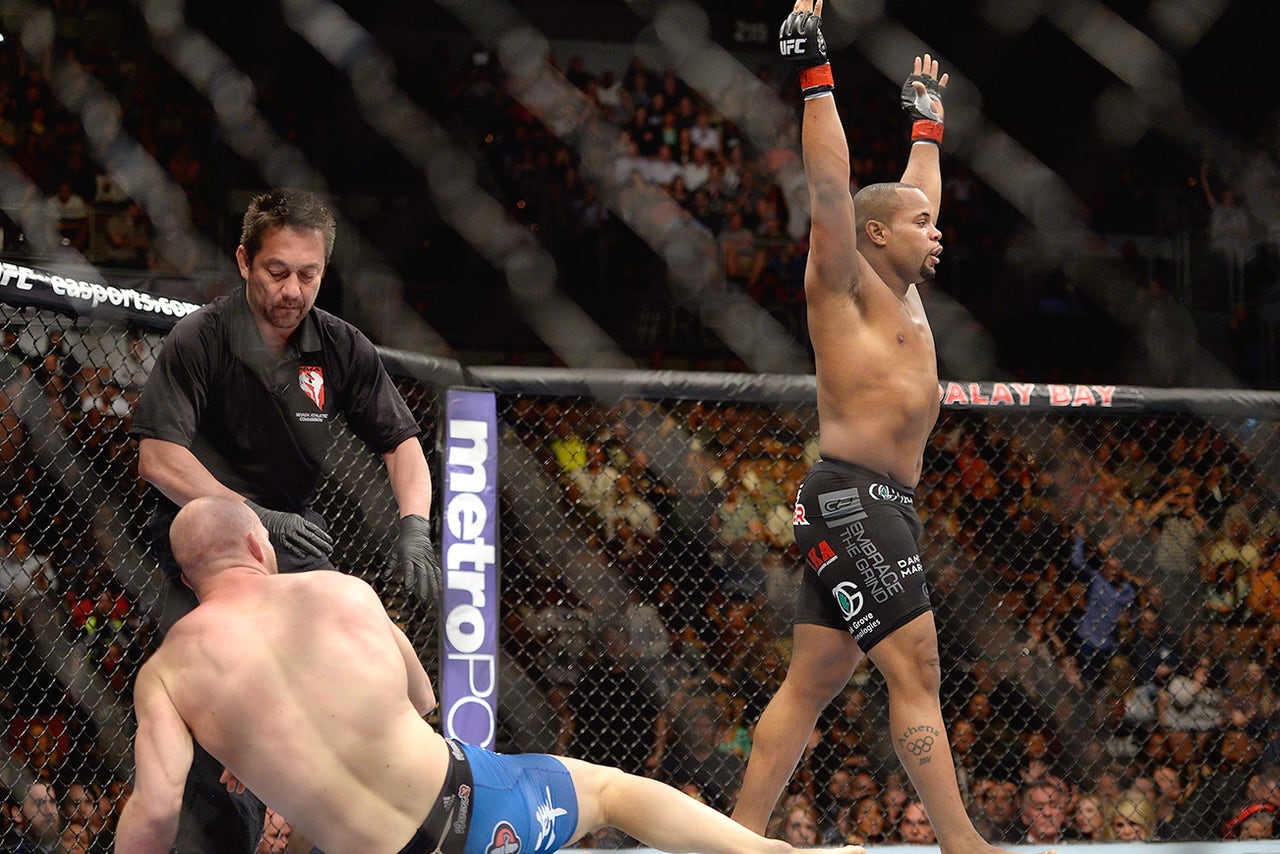 Daniel Cormier begged Dana White to keep him on the UFC 170 fight card after Rashad Evans fell out with an injury. The UFC President obliged by lining him up with Patrick Cummins, an unbeaten unknown that had a history with Cormier, and instead of being stoked for the opportunity, Cummins started poking the bear.
The UFC newcomer recounted stories from when he was one of the numerous wrestlers helping Cormier prepare for the Olympics, breaking the "What happens in the wrestling room, stays in the wrestling room" code. Cormier was none too pleased, and promised to make Cummins pay for accepting the fight and pouring fuel on the fire.
And that's just what he did.
Cummins landed the first strike—an outside leg kick—but it was all "DC" from there, as the two-time Olympian staggered Cummins with an uppercut and stayed on the attack, clipping him with several more shots before putting him away for good at 1:19 of the first round.
This was the type of performance Cormier needed—a no-doubt-about-it drubbing that makes it clear to everyone that the former heavyweight contender is an immediate and legitimate threat in the light heavyweight division.
Depending on how things shake out in the 205-pound ranks this summer, it wouldn't be at all surprising to see Cormier fighting for the title before the end of the year.
Rory MacDonald's In-Fight Resurgence
A hyped prospect and presumed future champion, Rory MacDonald stalled two fights back in a quiet victory over Jake Ellenberger. Last time out, the talented Canadian took a step backwards, hesitating too much while coming out on the wrong end of a stand-up battle with Robbie Lawler.
Heading into Saturday night's showdown with Demian Maia, the 24-year-old "Ares" needed to rebound in order to potentially make a move in the wide open welterweight division. After the first round, it looked like MacDonald could be on his way to another setback.
But in between rounds, MacDonald's coach Firas Zahabi told his charge to disengage when he sprawls, and early in the second round, MacDonald did just that, and direction of the contest immediately shifted.
In preventing Maia from bring the fight to the ground, where he controlled the majority of the opening round, MacDonald was able to unleash his offense, and began picking apart the tiring Brazilian in the stand-up. Every time Maia shot in for a takedown, MacDonald followed his coach's direction and launched another combination towards his opponent.
The final 10 minutes were the best MacDonald has put together in quite some time and showed why so many people expected him to eventually challenge for UFC gold. He's a clean, technical striker with solid power and very good conditioning, and when he's firing on all cylinders, MacDonald is hard to beat.
With the welterweight division currently in a state of flux, this performance should move the Canadian back into the mix near the top of the list of contenders.
Wonderful Performance from Wonderboy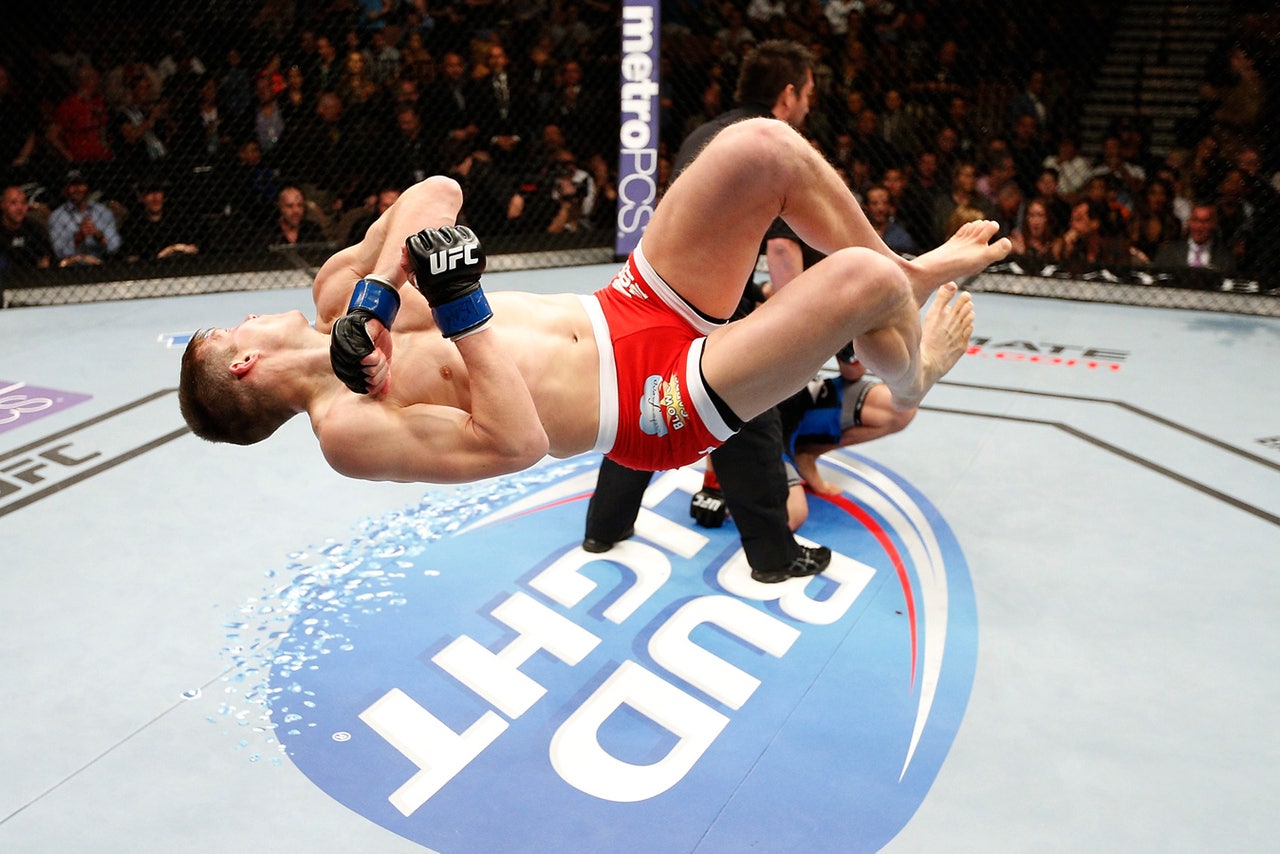 LAS VEGAS, NV - FEBRUARY 22: Stephen Thompson reacts to his victory over Robert Whittaker in their welterweight bout during UFC 170 inside the Mandalay Bay Events Center on February 22, 2014 in Las Vegas, Nevada. (Photo by Josh Hedges/Zuffa LLC/Zuffa LLC via Getty Images)
Stephen Thompson keeps getting better.
The former standout kickboxer known as "Wonderboy" entered the UFC backed by a ton of hype and an unbeaten record across several combat sports disciplines. He didn't disappoint in his debut, earning a highlight reel finish with a combination his team calls "The Moneymaker."
His brilliant debut was followed by a decision loss to veteran Matt Brown where Thompson's shortcomings were exploited, but since then, the 31-year-old South Carolina native has been making steady improvements and stacking up victories and that run continued Saturday night at UFC 170.
Paired with hard-nosed Australian youngster Robert Whittaker in the opening fight of the main card, Thompson used his varied striking attack to keep the TUF: Smashes winner at a safe distance, clipping him with stiff punches whenever he got close.
Just beyond the midway point of the opening stanza, Thompson staggered Whittaker with a crisp right hand, pouncing on his stunned foe before he could recover. Seconds later, the bout was over and Thompson had his third consecutive victory.
He's still rounding out his skill set and gaining experience inside the Octagon, but the progress Thompson has made is impressive. His striking style and repertoire are always going to make him a threat, and if he continues to add wrinkles to his arsenal and improve his defenses, "Wonderboy" could become one to watch in the welterweight ranks.
Big KO for Erik Koch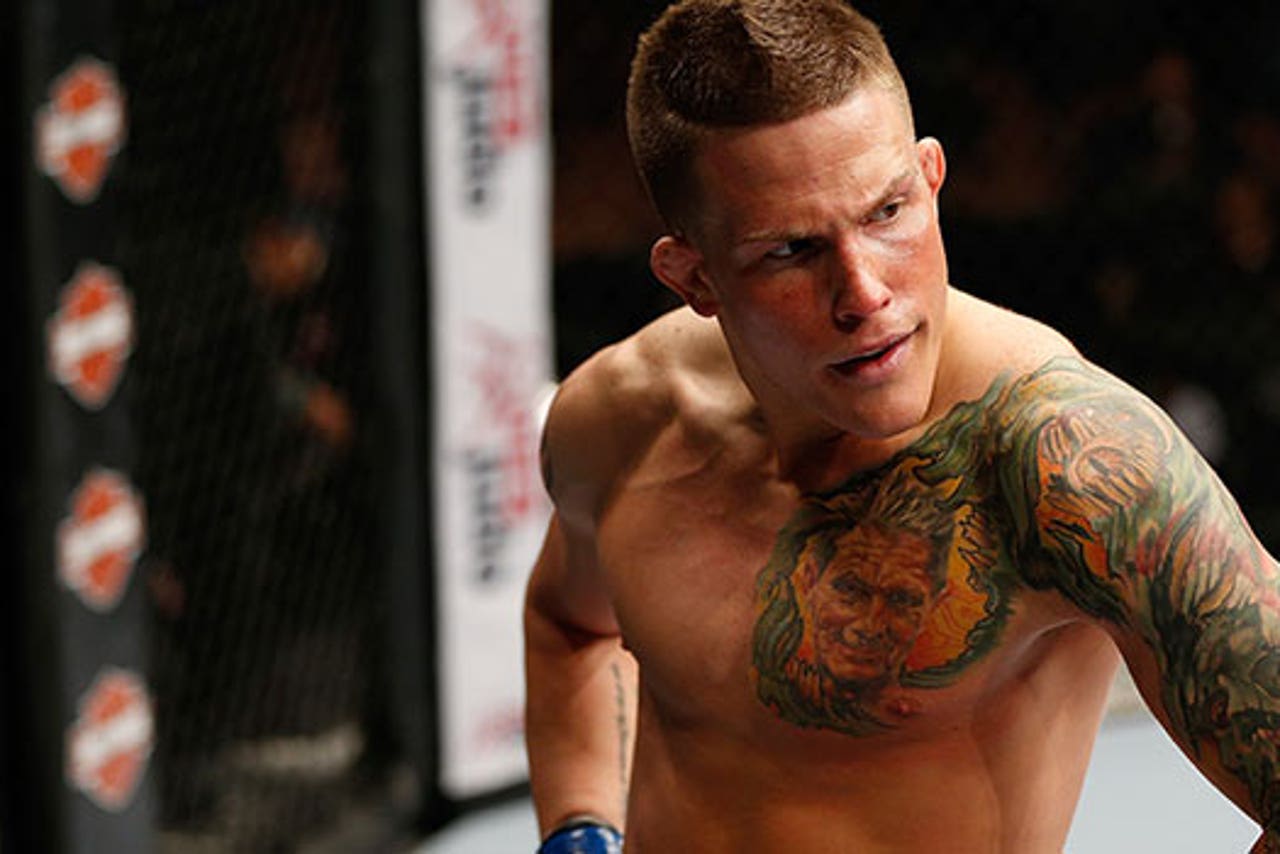 Early in the evening on Fight Pass, a potential dark horse contender in the UFC lightweight division emerged, as former featherweight title contender Erik Koch made the move up in weight and blistered Rafaello Oliveira, snapping a two fight losing streak in the process.
The Duke Roufus trainee felled Oliveira with a laser-sighted left hand down the pipe. Following him to the ground, Koch unleashed pinpoint punches in bunches, landing a high volume of power shots to prompt referee Yves Lavigne to step in and stop the fight.
Twice linked to a title fight with Jose Aldo during his time at featherweight, Koch dropped his last two outings in the 145-pound ranks before deciding the weight cut was taking too great of a toll on his body and having too much of an impact on his performance.
The lightweight waters are full of sharks and it takes a lot to get noticed at times, but Koch served notice in his debut at 155 pounds that he's someone to keep an eye on going forward. If he can turn in another performance or two like this against increasingly dangerous competition, "New Breed" will be a new name in the deep and talented lightweight division.
---
---