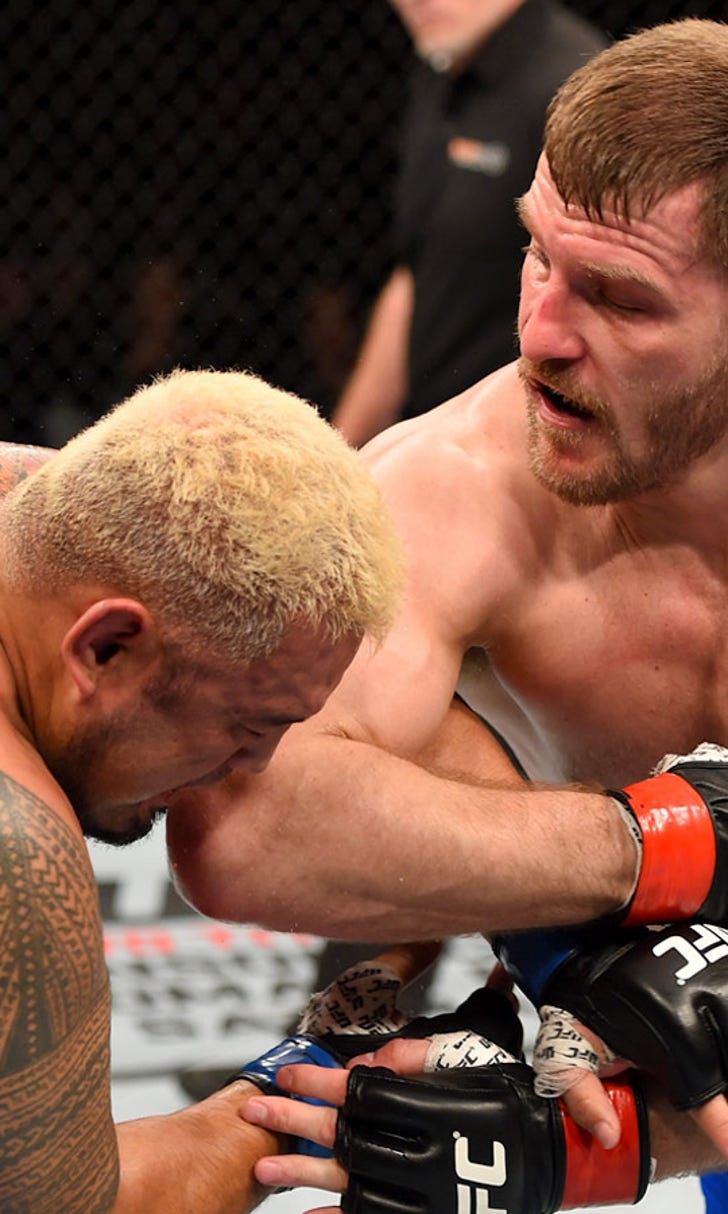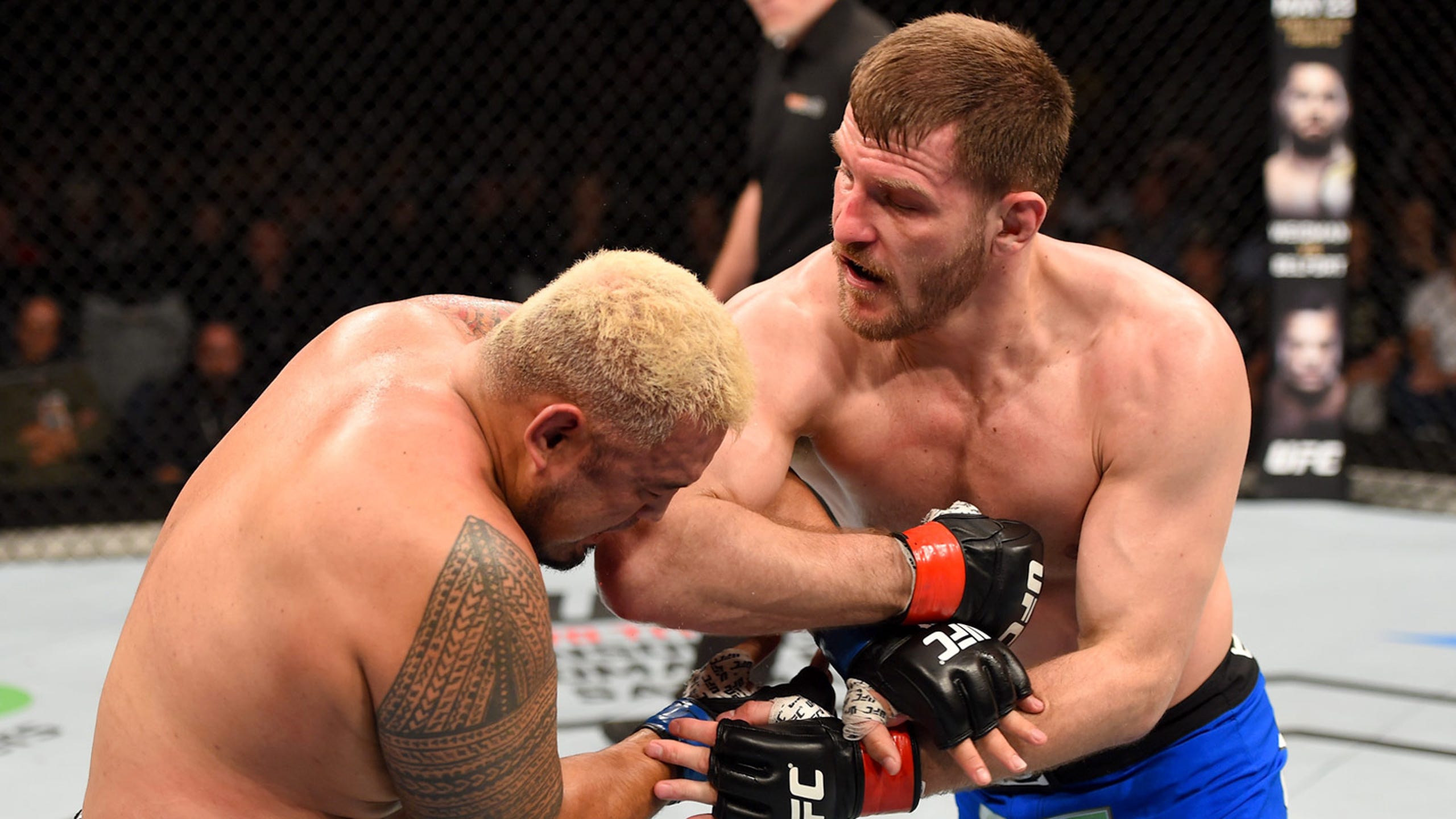 Stipe Miocic: Nothing is going to stop me from becoming UFC heavyweight champion
BY Elias Cepeda • August 18, 2015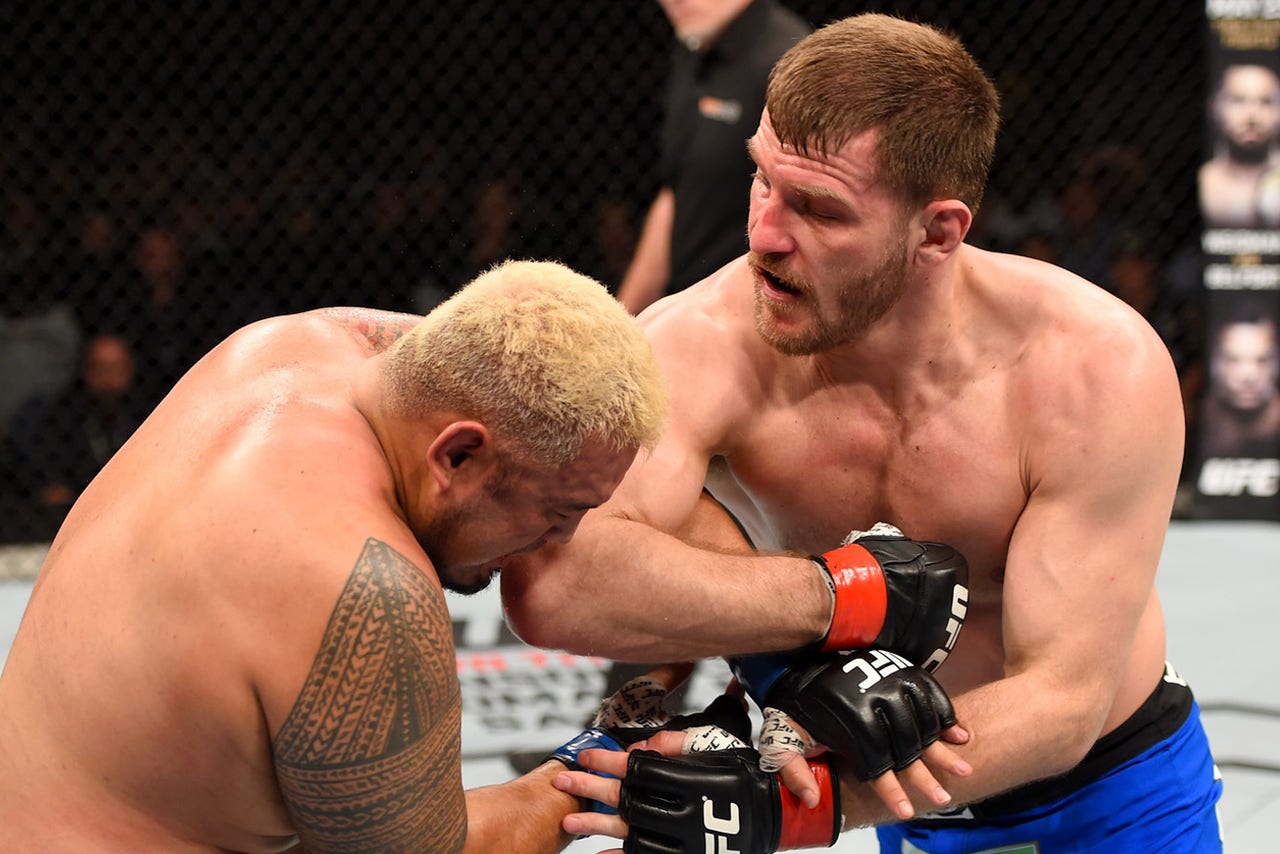 So, all his recent sleepless nights were for naught and UFC heavyweight contender Stipe Miocic isn't yet getting a title shot against champion Fabricio Werdum. Last month, UFC president Dana White said that either Miocic or former champ Andrei Arlovski were next up for a title bout.
White must have had his fingers crossed when he said that as Werdum will next fight former champ Cain Velasquez in an immediate rematch. Arlovski gets Frank Mir Sep. 5 at UFC 191, and Miocic is fighting Ben Rothwell, next.
Miocic was disappointed but another opponent (or more) in his way before he fights for UFC gold won't discourage him from achieving his goal. "I'm going to be the heavyweight champion," he recently told Duane Finley.
"I'm going to get there and nothing is going to stop that from happening. I wanted to get the title shot for my next fight but it looks like I'm going to ahve to win another fight before I get the opportunity to fight for the belt.
"If I have to take another step and beat another tough guy, then so be it. There is nothing that is going to stop me from getting that title, and I'll do whatever it takes."
Miocic certainly is not overlooking the red-hot Rothwell. But you'll have to excuse the fireman's confidence that he can beat anyone in the world after he's beaten and competed with the heavyweights that he already has.
"Look at all the guys I've fought so far," he said.
"Big and durable isn't anything new to me. I know Ben is going to be hard to put away, but that's a challenge I'm looking forward to. He's a tough guy and I'm not looking past him one bit. The only thin on my mind is getting that 'W'...Ben is a tough guy and a veteran but I'm going to win that fight no matter what."
---
---